Everyone who saw Star Wars: The Force Awakens (which was everyone) is fully aware that C-3PO sported an unexplained red arm.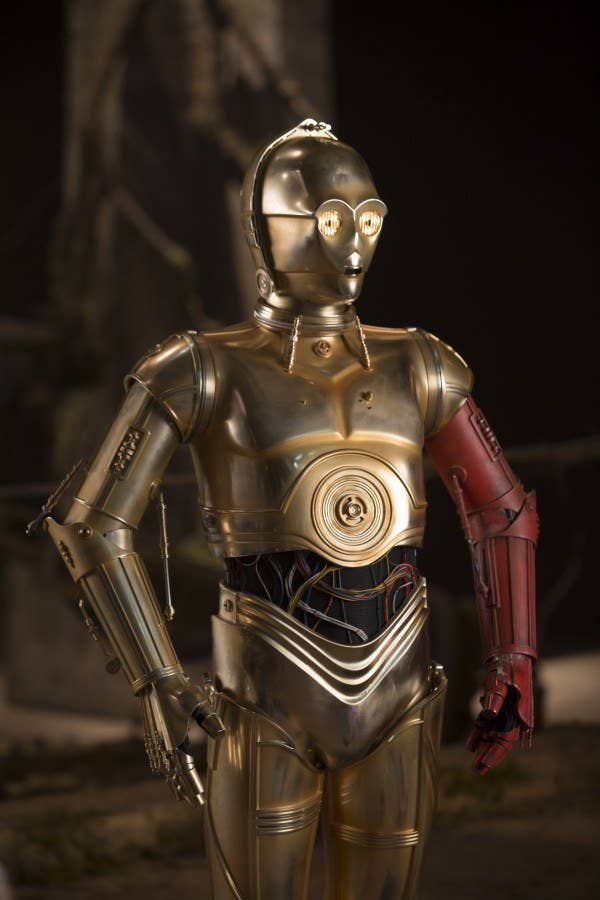 Well, the internet FREAKED OUT Sunday because C-3PO presented at this year's Oscars WITHOUT A RED ARM.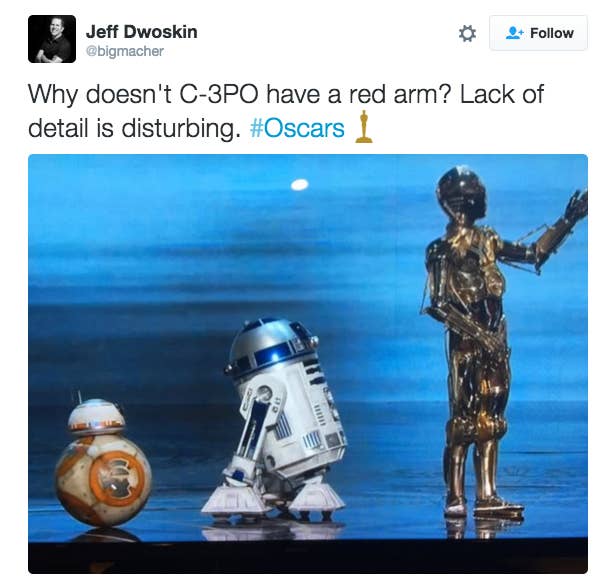 So naturally, everyone was trying to explain where the fuck it went. Maybe he didn't have it because he's actually an actor?

But what most people are forgetting is that C-3PO actually got his gold arm BACK in the last scene of Force Awakens.
You hear that? CALM DOWN and let C-3PO do his damn job.