Before I get into this, if you didn't see Saban's Power Rangers, you truly fucked up, and if we don't get those SIX sequels, that's something your conscious is gonna have to live with. (Also, I hate you.)
Anyway, our bisexual yellow Power Ranger, who also happens to be the bilingual pop star Becky G, is currently opening for Fifth Harmony's PSA Tour, and she's doing THAT.
Unfortunately for Becky, she hasn't made friends with 5H's security yet, or at least that's what it looked like when she was SNATCHED from the stage while attempting to tie the Argentinan flag around Dinah's wardrobe malfunction:
You know what's coming next...
Normani's face is all like, "You do know she just opened for us, right?" Lmao.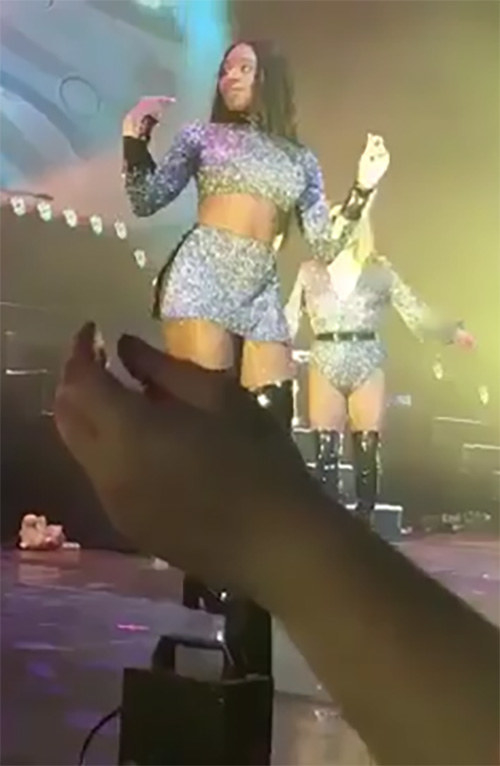 And Becky G is all like, "I'M THE BILINGUAL, BISEXUAL YELLOW POWER RANGER!!!"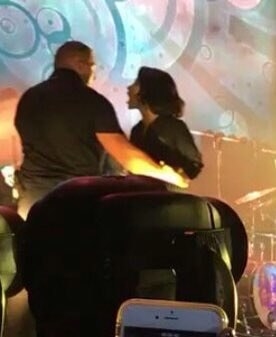 Anyway, it looks like the security guard was Beckucated by another crew member...
... And then FINALLY, our girl Becky G was able to peacefully tie the flag around Dinah.
Honestly, JUSTICE FOR BECKY G!!!!