Like, a song of the summer has never been more obvious.
And I think we can all agree that the best part of the song is the chorus, especially when the Medal of Freedom recipient Ashley O exclaims, "HEY I'M A HOE."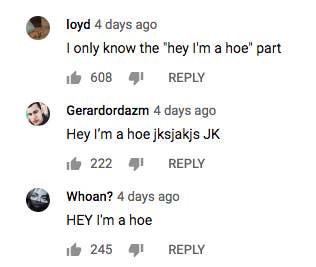 The lyric reminded us we ALL have something in common: We're all hoes.
Like, we're all The Magician's Left Hand:
UNIFIED HOES:
Sadly, my fellow Ashley O Hoes™, I have some terrible news: You're mishearing the lyric.
Yup, Madonna's longtime mentor Ashley O is actually singing "Hey yeah whoa-ho," at least according to the publisher behind the smash single, Netflix:
But you know what, my hoes?! Keep singing, "Hey I'm a hoe!" Be the hoe representation you WANT to see in the world!!!!!!!