The "Big Brother" House Is So Ugly This Season I Had To Write About It
Apples! LET'S PUT APPLES EVERYWHERE!
Summer doesn't officially begin until Julie Chen says, "But first." IT'S JUST A RULE.
So until that happens on June 28th when the new season of Big Brother begins, Julie took us on a tour of this season's house and — please excuse my language — THIS HOUSE IS FUCKAPPLEUGLY.
I get it, the theme is "temptation" this summer, so we're really playing up the greed, vanity, original sin kind-of-shit, but ya'll's interior designer overkilled the theme like a high school prom. Like, the first thing you see when you get into the house are apples. APPLES.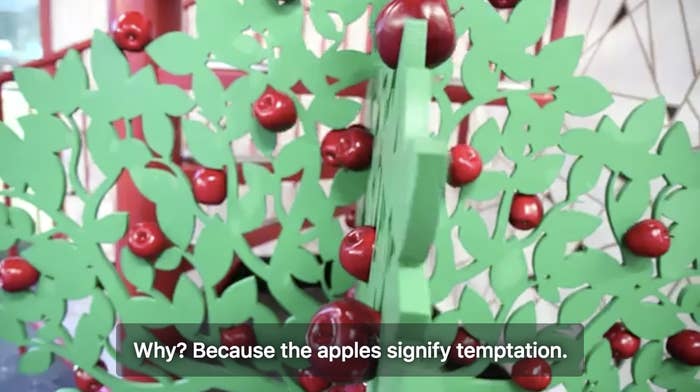 APPLES EVERYWHERE. OF EVERY COLOR.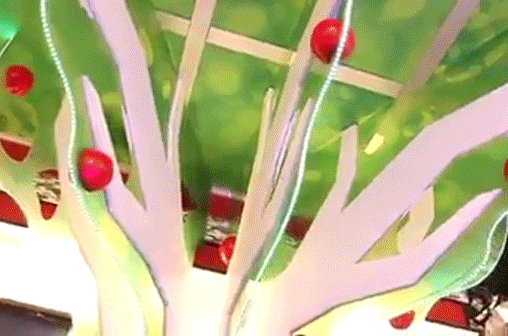 Like, the lounge is honestly just a room full of apples. WE GET IT!!!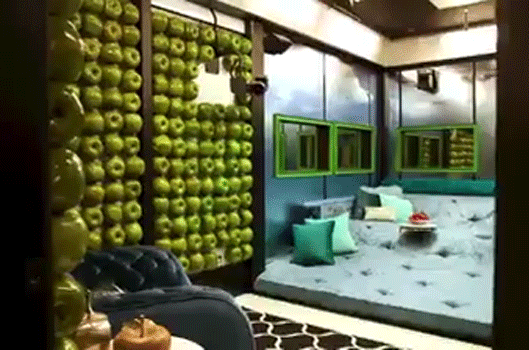 "But how are the bedrooms, Christian?" Well they're pretty fucking ugly, reader! There are picture frames of money — THEY WENT AND FRAMED MONEY. If you wanted to live in The Commander's den from The Handmaid's Tale, this room is PERFECT for you!
These are the beds.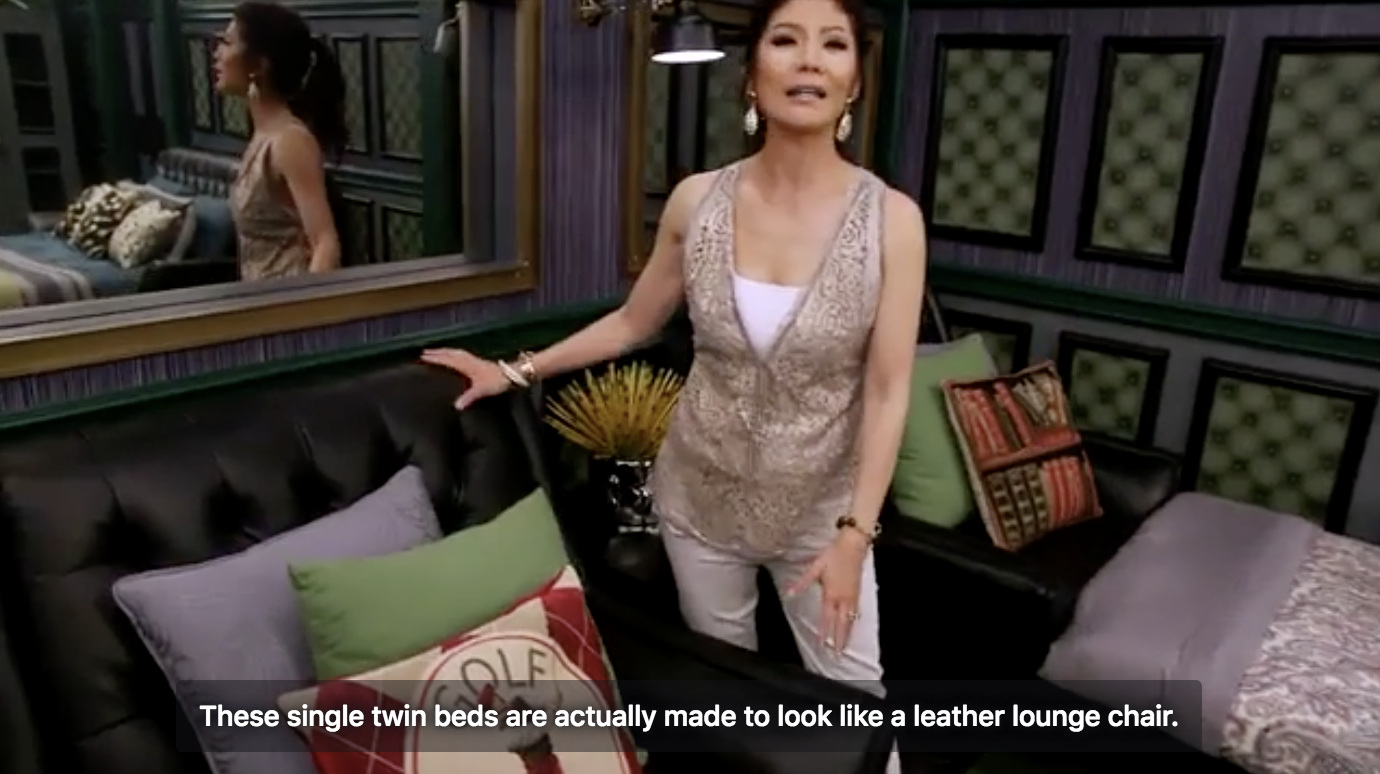 AND THESE ARE THE PILLOWS! How did I miss this Trump Tower garage sale?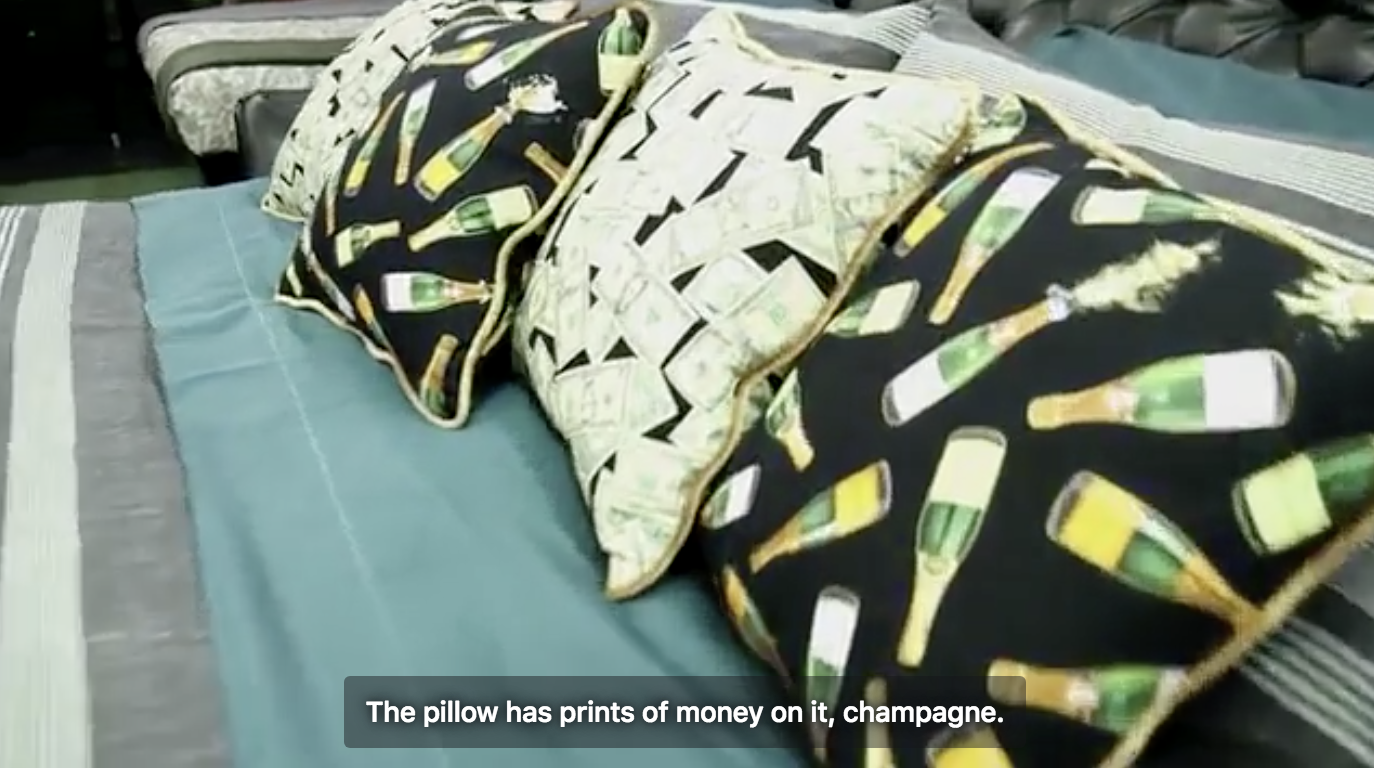 This is the bathroom of the season. Instead of decorating the walls with apples, they threw every mirror from your local Home Goods onto the walls.
Think you can escape the uglies by becoming the HOH? THINK AGAIN!!!! YOU HAVE IT THE WORST!
And instead of apples or mirrors, the HOH's walls are decorated with............safety deposit boxes!!!!!!!! "REAL, FUNCTIONING" ONES!!! WOHO!!! WHAT A DREAM!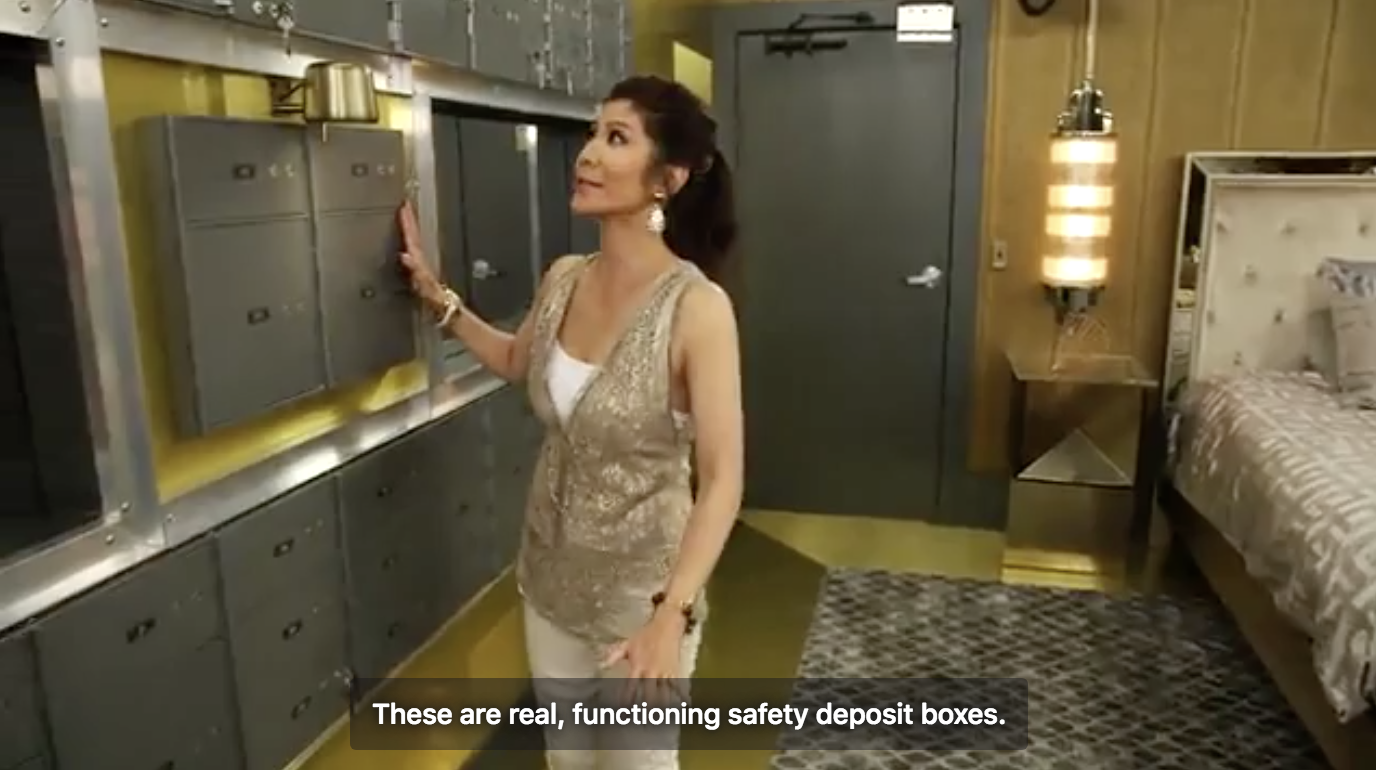 And everything is gold! GOLD GOLD GOLD. Nothing is more relaxing than all of the shades of GOLD and feeling like you're trapped inside a suite at the Golden Nugget for the entire summer!
But hey, at least you have your own bathroom and a CHANDELIER!!!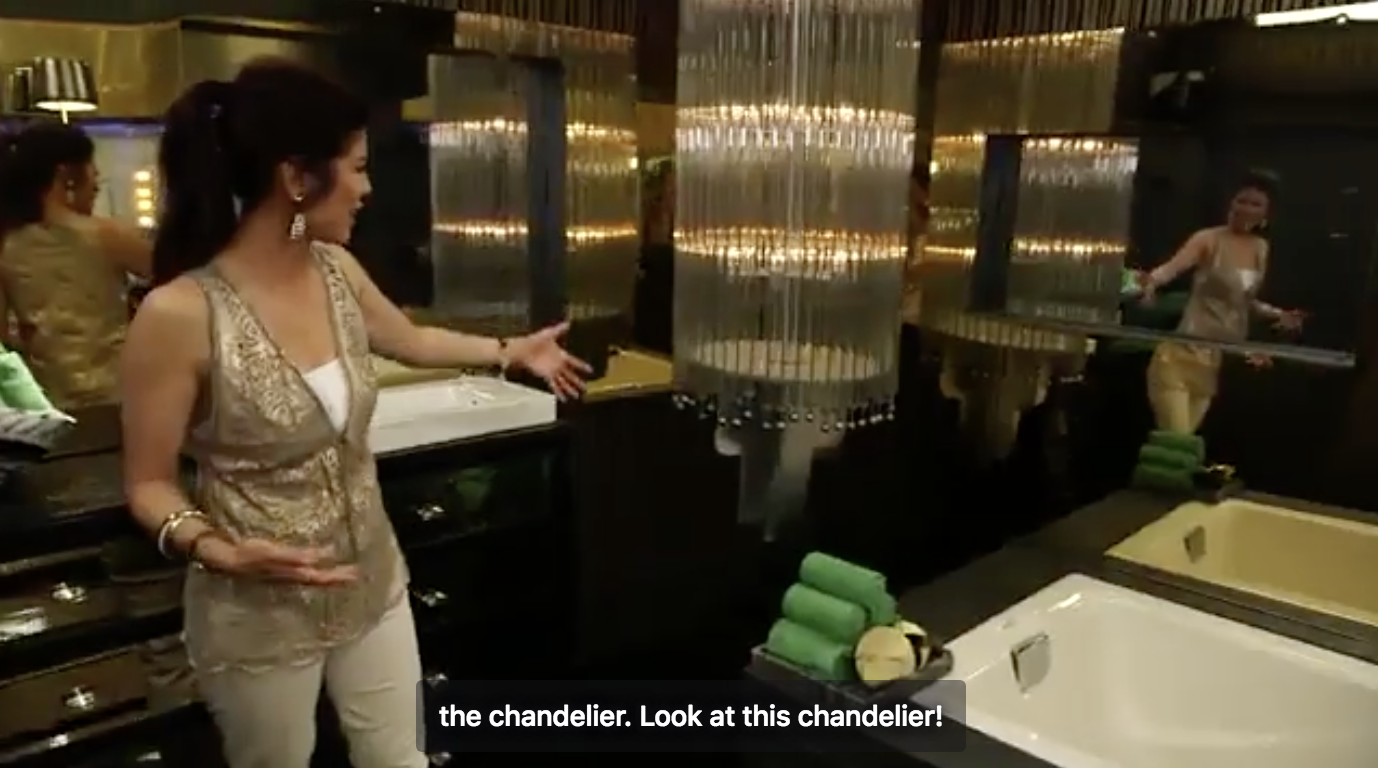 The good news is you can escape it all in the BB Backyard...
...UNLESS YOU WANTED TO ESCAPE THE APPLES.
OK, I'm done complaining. Mic-up Julie, gimme the damn live feeds, and let me watch these houseguest go crazy in this ugly house.