2.
If only it were that easy.
3.
The cap with the quote to sum up your last 4+ years.
4.
This hat for those who felt like crossing the stage at graduation was like catching the golden snitch.
5.
This cap with the question we ask ourselves daily.
6.
This cap that celebrates surviving the wait (well, and the hard work and sleepless nights).
7.
This cap that's just clever AF.
8.
This hat that will give you the ~feels~.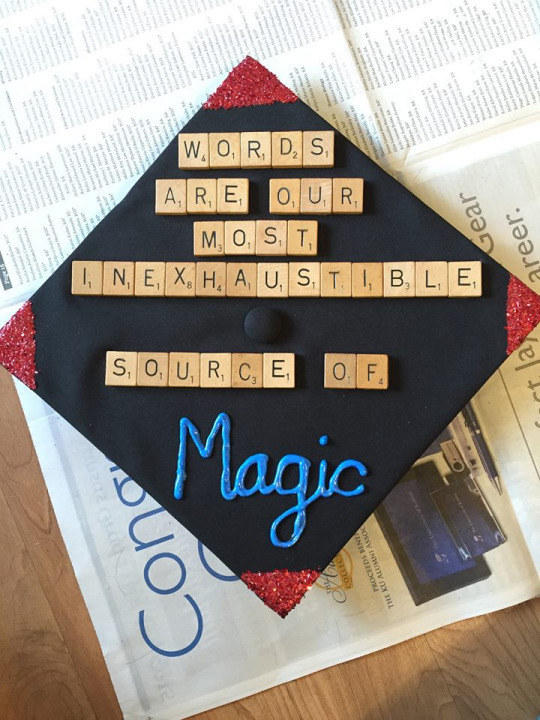 9.
And this one, that'll give you even more.
10.
This cap that was given a lot of thought and turned out flawless.
11.
This cap that shows off house pride.
12.
And this cap that sums up the end of college and the start of a new era.