Just last week, Snapchat added a filter that makes you look like, well, this.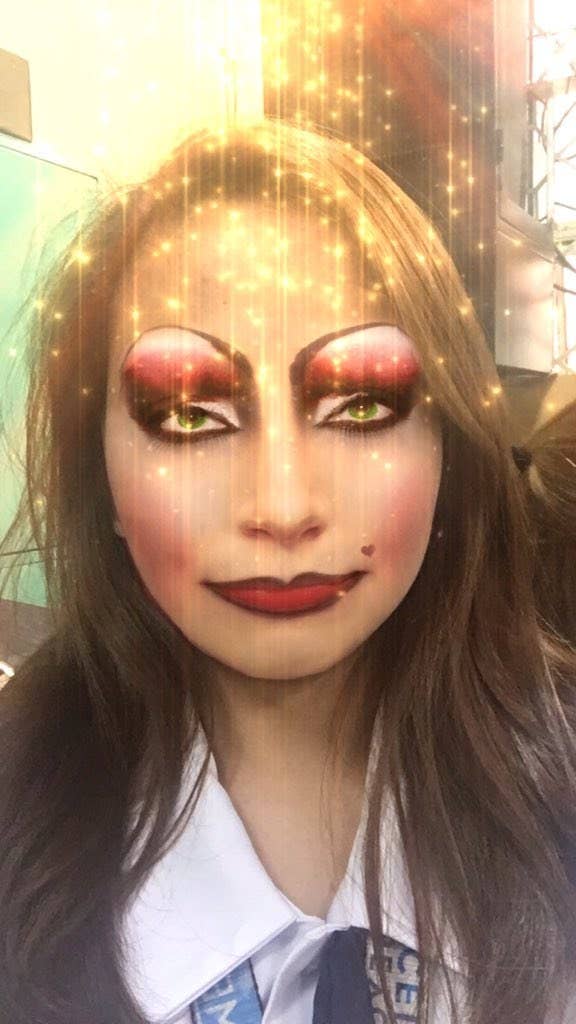 People just can't get enough of this heavy shadow and lip-lined ~lewk~.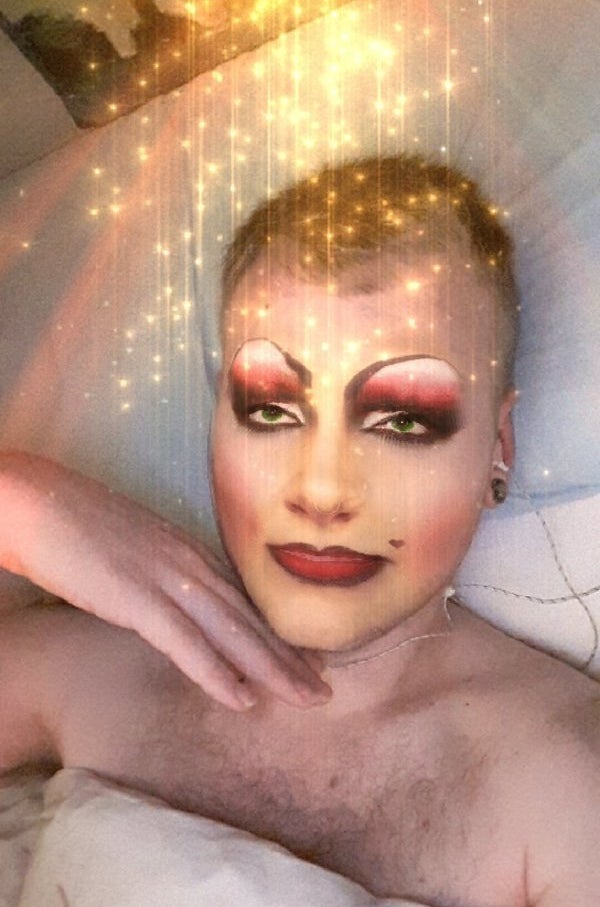 First, she smothered glue stick on her eyebrows.*
After applying some red color-correcting cream, she packed on the concealer.
Then, she drew on some super-skinny, arched brows.
Three layers of eyeshadow later, she finally added a touch of shimmer to the lids.
Andddd she finished the eye makeup look with fake lashes on the top and bottom lids.
Next, she heavily contoured her cheeks and added some serious bronzer.
And finally, she lined her matte burgundy lips with a black pencil and added the signature heart-shaped beauty mark.
Guys, LOOK AT HOW GOOD THIS IS.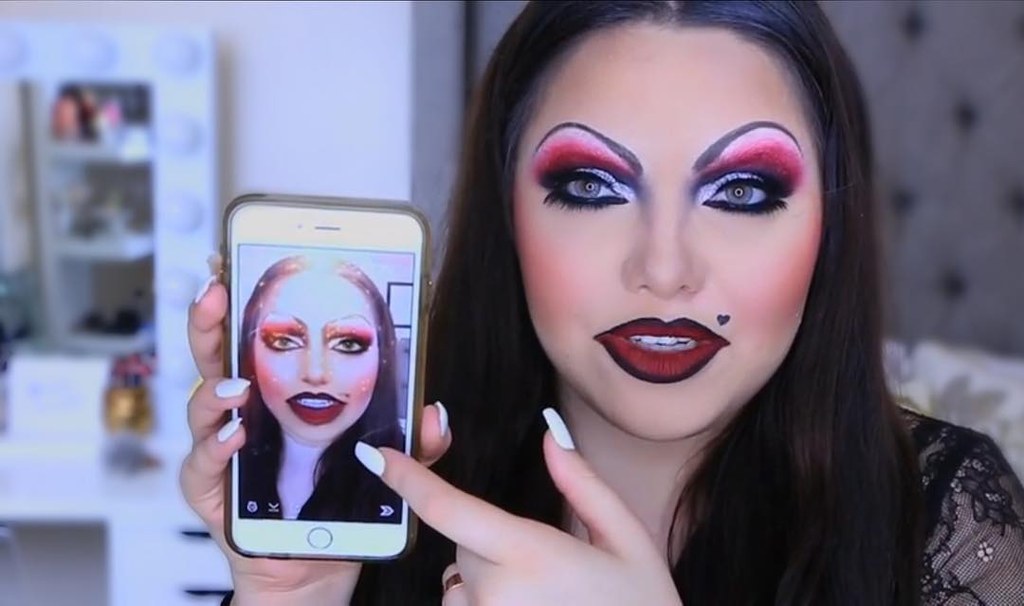 LOOK.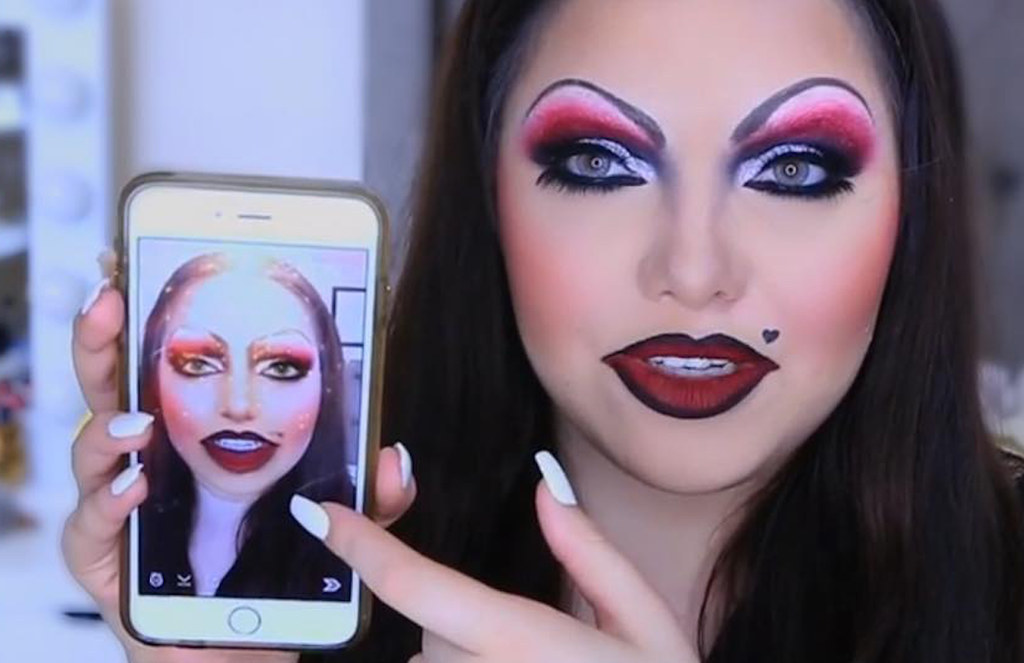 AT.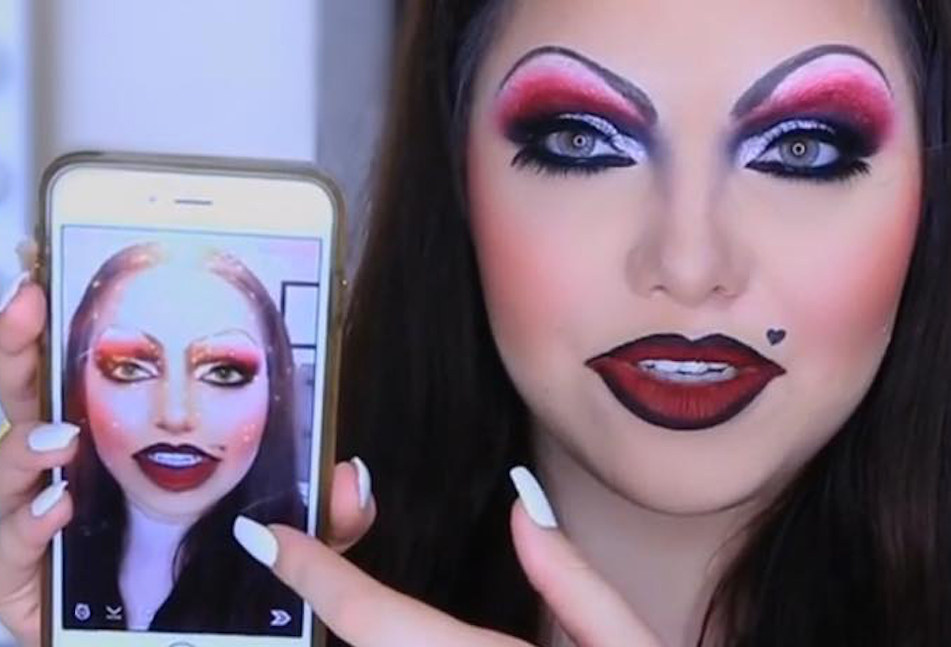 IT.