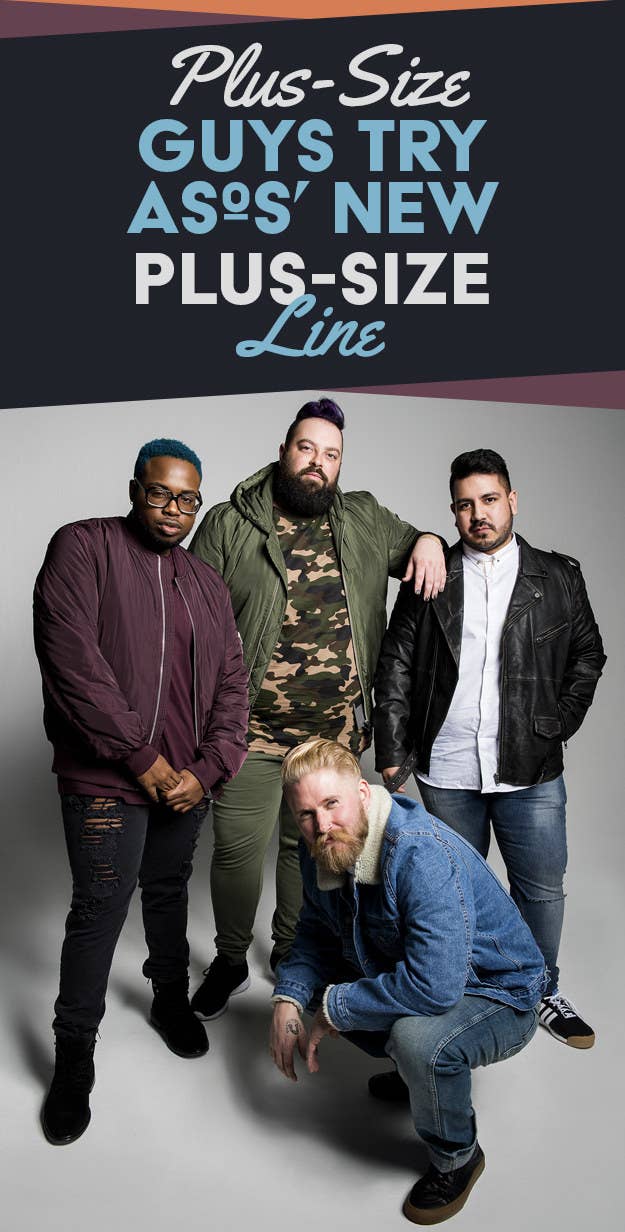 UK-based clothing brand ASOS recently launched their first-ever plus-size collection for men (7 years after their women's plus-size line!), and damn, it's filled with some seriously cool streetwear staples.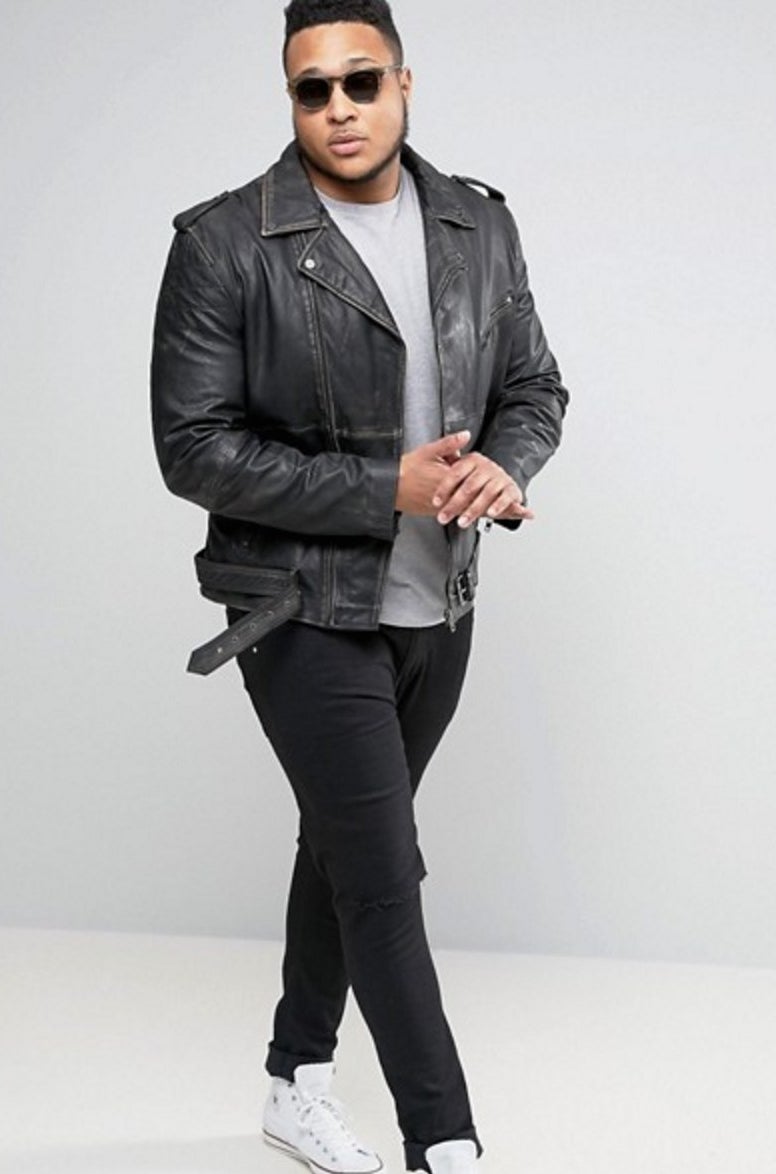 ASOS' collection ranges from XL to 4XL and includes casual-cool pieces (like tees and joggers) and trendy workwear (like button-up shirts and trousers) in an assortment of plus-size brands.
So, four plus-size guys who are always on the lookout for more trendy pieces above a size XL decided to try out the line for themselves. Here's how it went down: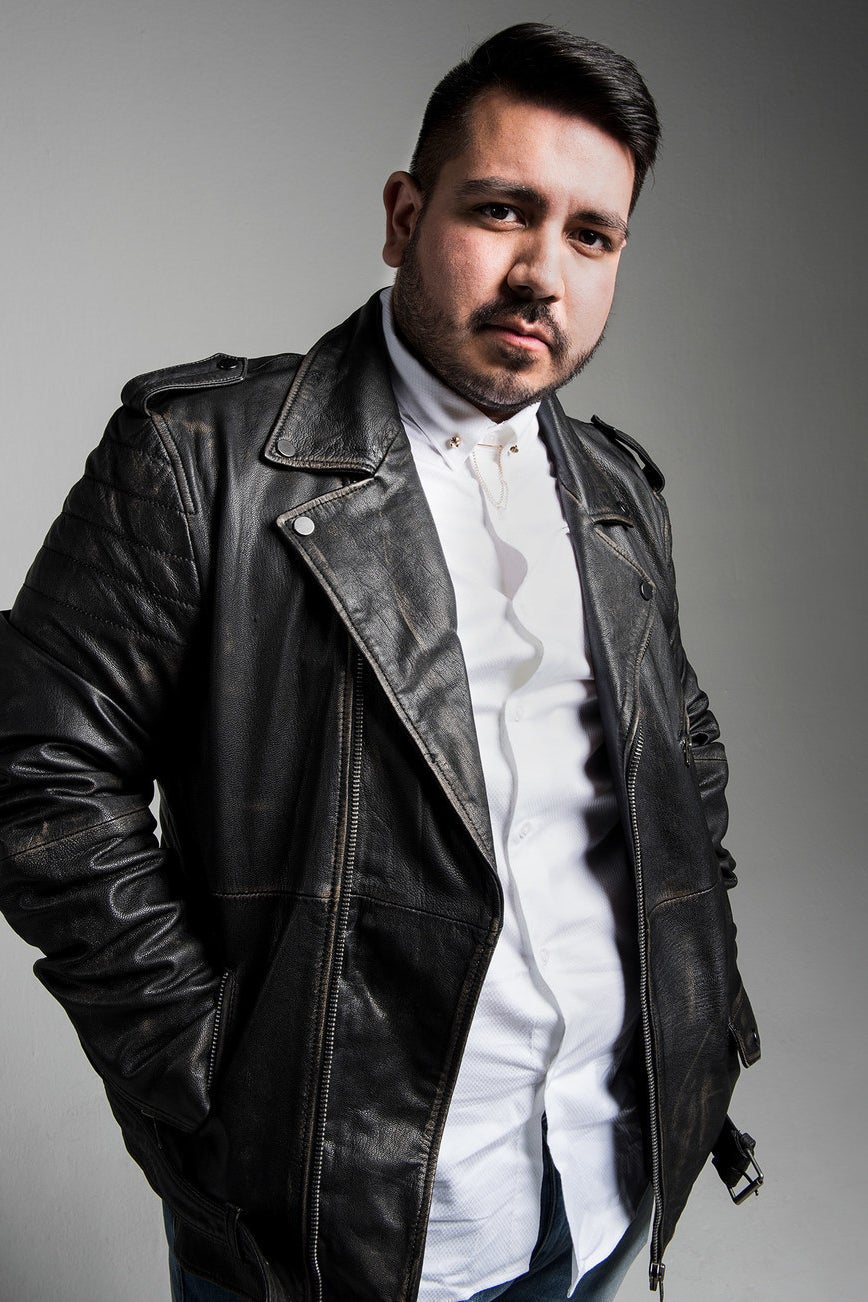 Pablo's typical sizes: Shirts, XL; jackets, XL; and pants, 40.
Pablo's ASOS sizes: Biker jacket, 2X ($375); button-up shirt, 2X ($60); skinny jeans, 40x32 ($45).
Pablo's thoughts on the collection: "I know it's dramatic to say that this shoot changed how I see fashion, but what the hell, I love a little drama. Seeing myself in this outfit honestly opened my eyes to a world of opportunities that I thought weren't possible for me before. Since gaining a bit of weight in recent years, I thought the only option for me was to make choices that hide my body, not show it off. I'm glad this outfit taught me otherwise. Also, I felt like a bad-ass bitch."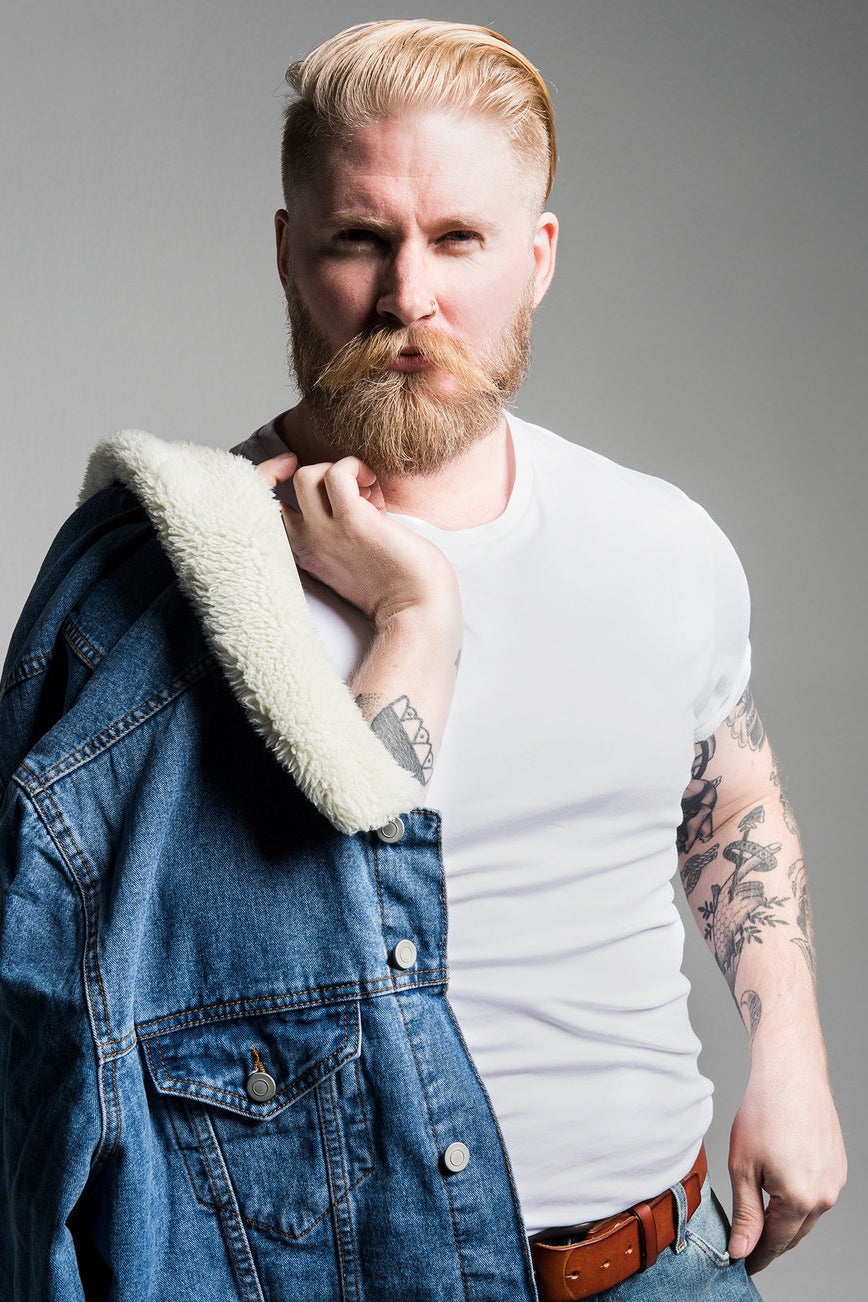 Nick's typical sizes: Shirts, XL; jackets, XL; and pants, 38.
Nick's ASOS sizes: Denim jacket, XL ($68); white tee, XL ($9); and straight leg jeans, 38x30 ($113).
Nick's thoughts on the collection: "I felt really confident in the final look, which was a surprise. I'm used to using structured, tailored pieces to give the illusion of having a more traditional masculine shape, so wearing something with a less of a defined silhouette was definitely a departure for me. I actually liked the jacket so much I bought it! It's great knowing that there is an online retailer whose sizing isn't way too small for me as a lot have been in the past. It's really liberating for me to feel like I can pull off a more relaxed style."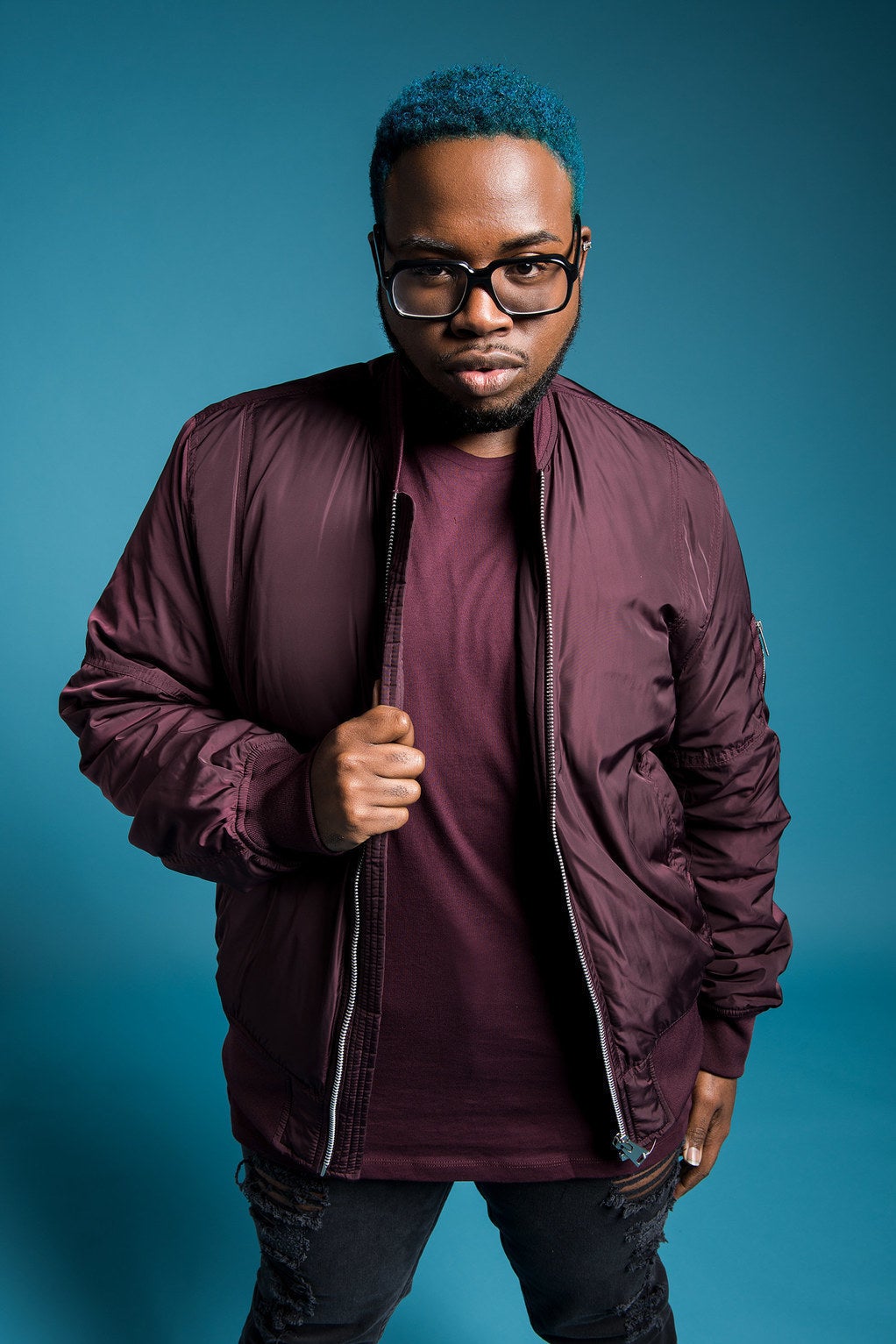 Chris' typical sizes: Shirts, L; jackets, L/XL; and pants, 36/38.
Chris' ASOS sizes: Bomber jacket, 3X ($60); long-sleeve shirt, 3X ($13); and ripped jeans, 40x36 ($53).
Chris' thoughts on the collection: "I love the fit of my ASOS look even though the sizing was off for me. Overall, I think the color and style are up to date with what's in now, but I would like to more work on the fit. My jeans fit amazing but were tagged as a 40, and I typically wear a 36/38."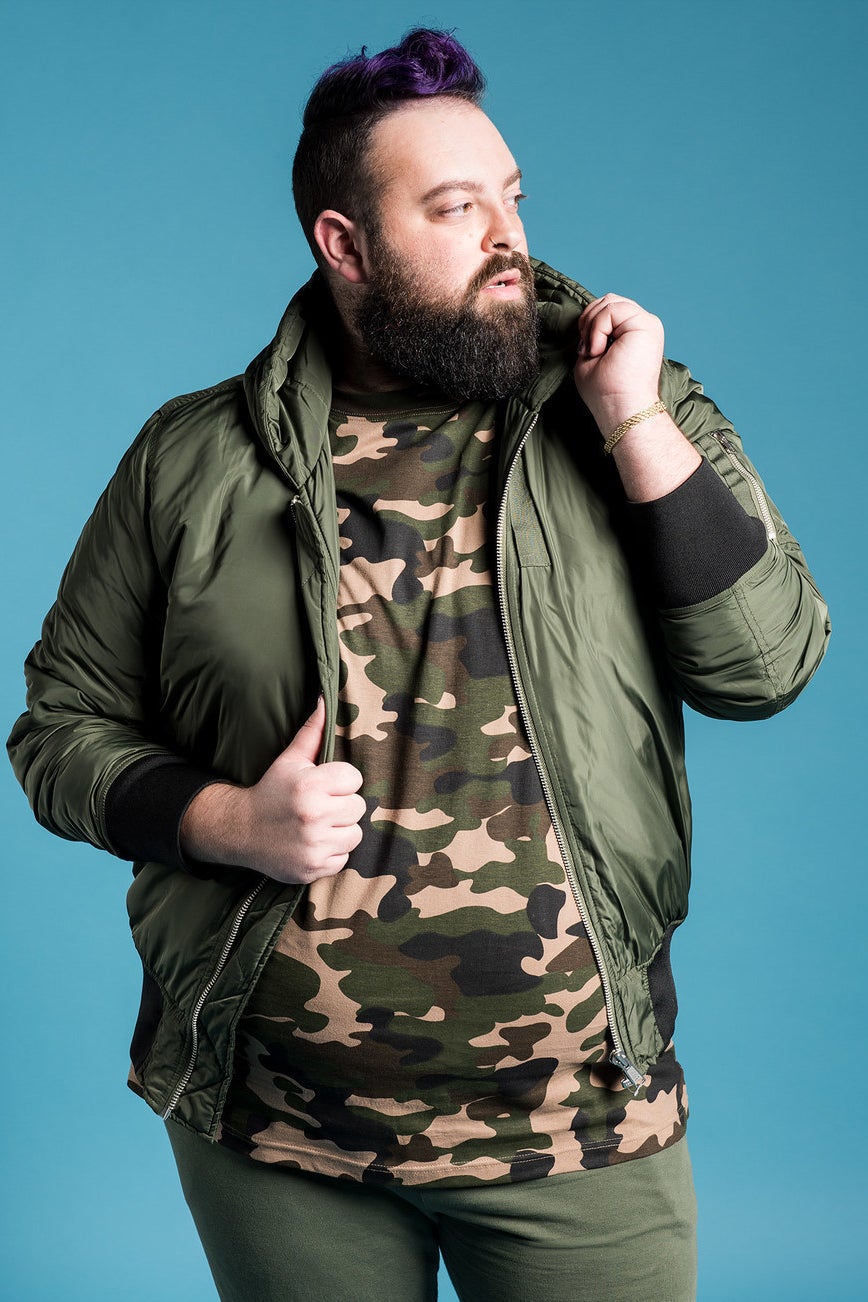 Troy's regular sizes: Shirts, 2X/3X; jackets, 2X/3X; and pants, 42.
Troy's ASOS sizes: Hooded bomber jacket, 3X ($68); camo tee, 3X ($28); and skinny joggers, 2X ($28).
Troy's thoughts on the collection: "I LOVED my final look. It's super on-trend and bold. I feel confident and stylish — two things ASOS has always been able to make me feel, and I'm so glad they're continuing to do that with this ASOS Plus collection!"
Overall, the guys loved ASOS' plus-size options and gained some serious confidence (and modeling skills, hiii) in the process.