Here's What The Lockout Laws Have Done To Sydney's Nightlife
And the laws may be coming to a city near you.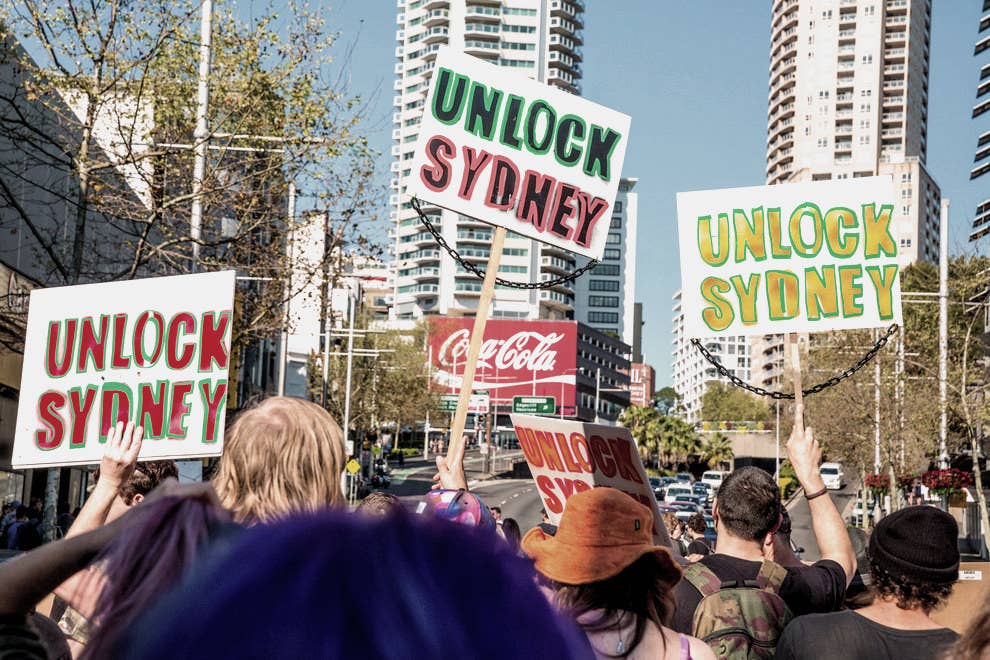 "A bunch of us were sitting around the kitchen table at around 10:30pm, eating some delicious homemade pie, when the wine ran out. I looked across the table at the other adults and burst out laughing at the absurdity of it all. These responsible people, with kids and mortgages and jobs, weren't trusted to buy a bottle of wine after 10pm"
These are the words of James Loch, spokesperson for Reclaim The Streets, a community based organisation that aims to have the Sydney CBD's controversial lockout laws removed from a city once renowned for its thriving nightlife.

The laws, which stretch from Surry Hills to The Rocks, and Kings Cross to Cockle Bay, are stricter than anything residents and businesses have ever known: 1:30am lockouts from all venues, a 3:00am end to drink service and a 10:00pm cut-off from the selling of takeaway alcohol from all providers. Fines of up to $11,000 and/or 12 months imprisonment are the consequences for failing to comply with these new rules.
In September, a Sydney bottle shop was fined $28,000 after it was observed several times selling alcohol after 10pm.
Queensland, which also has lockout laws in place, plans to tighten the noose from July next year; 1:30am last drinks in all bars and pubs, a 1:00am lockout at all venues and a ban of rapid-consumption drinks, such as shots, from midnight. Yet hope remains for residents of other states. Perth has increased the opening times of pubs and clubs on a Sunday to accommodate the push towards a seven day economy.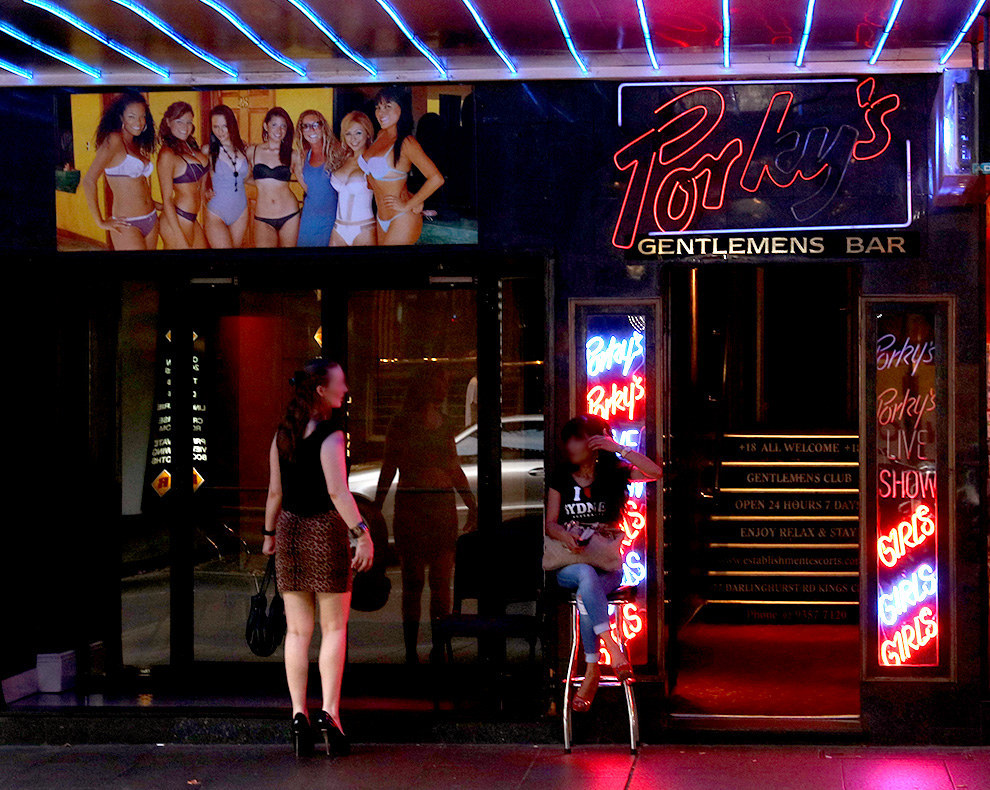 "The magic you feel on the weekend in cities like London, New York, Melbourne, Paris, Buenos Aires, Hong Kong and Berlin just does not exist in Sydney anymore. The streets seem empty. Instead of feeling safer the city now feels eerie and unsettling," says Tyson Koh, a spokesperson for Keep Sydney Open, whose role is to connect the public, stakeholders and lawmakers together in the hope of finding a better way forward.

"People are angry about having Sydney turn into a retirement village, so Keep Sydney Open has evolved from representing musicians and venues to also being a group the public can get behind."

Reclaim the Streets; a global movement that began in the UK, now holds "empowering" protest festivals that combat the "draconian" Sydney lockout laws that Loch says were created through "a manufactured moral panic".
Thousands attended a rally organised by Reclaim last weekend, claiming that regular Sydneysiders had been "locked out" of their city by excessive rents and late-night curfews.
"We should have used a curfew as a last resort. Instead it was the first," Loch said.

"They disproportionately punish young people, musicians and DJ's. We lost at least 30 venues in Kings Cross and Oxford Street. One particularly well-liked dingy queer bar, Phoenix, hadn't had an issue in the entire time it was operating."
"After the lockouts the owner decided it was no longer financially viable. Phoenix was refurbished as a high-end food venue, but there was a brawl on opening night."
The laws, introduced in 2013 were designed to make the streets safer, not to stop people from going out completely. They were implemented following the separate one-punch deaths of two young men, Thomas Kelly and Daniel Christie. Both were simply looking for a night out in Sydney's infamous Kings Cross and never made it home.

Following the deaths, a cacophony of voices, including the victims' distraught parents, called for something to be done to end of the "scourge of violence" staining Sydney's once-safe streets. Pushing back against these voices, many commentators and politicians labelled the reaction a moral panic - a solution to a problem that had been greatly exaggerated.
"It was a classic moral panic," NSW senator David Leyonhjelm said. "There's no question it's a sort of collective punishment for the guilt of individuals."
Koh believes that the issue of alcohol-fuelled violence was exaggerated by the NSW government, pointing to figures which show violence was at a 10-year low before lockout laws were installed by then-NSW premier Barry O'Farrell.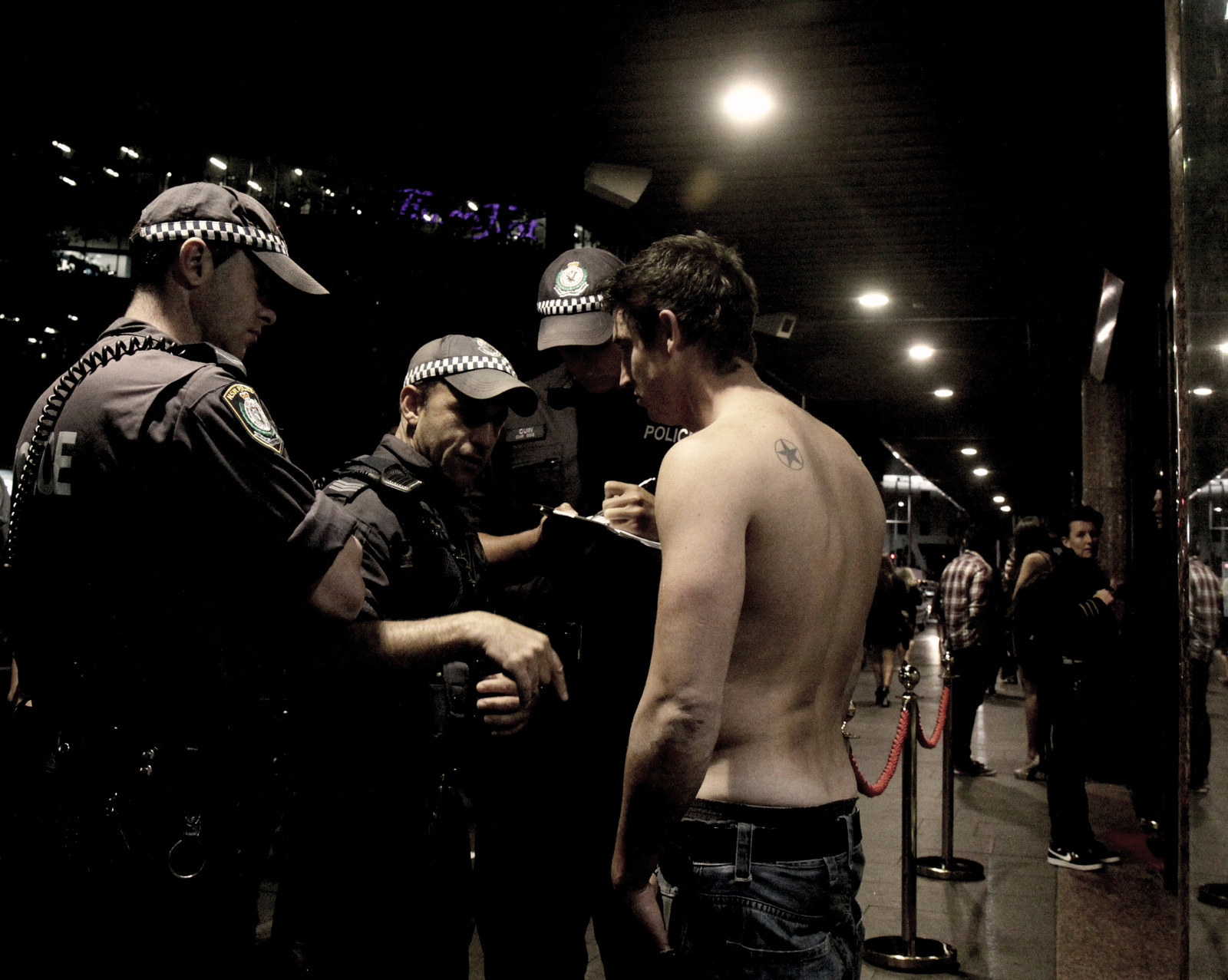 Others who opposed the laws claimed that they simply weren't a solution at all. Chief among their concerns was that the laws would either make people angry when the taps ran dry at 1.30am, or that violence would simply move elsewhere.

The chance of violence occurring at 3am - when all partygoers are suddenly pushed onto the streets - has been an ongoing fear.

The restrictions have pushed revellers to the city's outer suburbs, where locals say revellers clash with the area's LGBT community. At last weekend's Reclaim rally, thousands of inner-west residents took to the streets demanding changes to the laws, claiming alcohol-fuelled violence had simply been pushed out of the CBD and out of mind.

"Wanting to tackle violence is a worthy cause," says Koh, "but these laws have not done that. They have moved alcohol-fuelled assaults to the eastern and inner-western suburbs, and because the curfew addresses the wrong end of the problem, the areas that have lockouts are still riddled with violence and sexual assaults."
Some venues on King Street and Enmore Road in Newtown have enacted their own voluntary lockouts to keep the violence from their doorstep and other suburbs surrounding the city centre are also feeling the impact.
According to the Bureau of Crime Statistics and Research (BOSCAR), the likes of Surry Hills, Redfern and Pyrmont have recorded a rise in crime since the inception of the new laws. A review in early 2015 found assault rates had dropped by 40% in Kings Cross and 26% in the CBD, but had risen slightly near the Star casino, where the lockout laws do not reach.
If the problem is simply being spread further afield, can it really be claimed the laws have reduced violence, or have they simply pushed it out of the media spotlight?
Hospital admissions and violence rates have decreased in the regions that the laws have been applied to, but critics say that's simply because there are less people there. City of Sydney data recorded footpath congestion as being down 84% in some areas since the laws were introduced.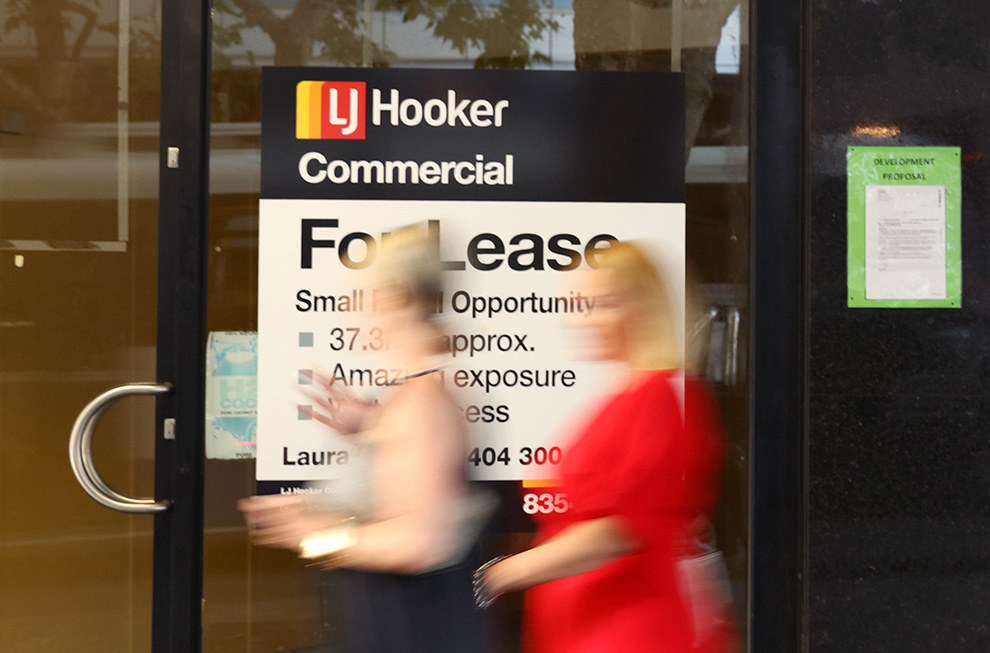 And while violence has been at the centre of the debate, critics say the laws have also killed venues that rely on the late-night music scene.

"There was a feeling that the laws were hastily ushered in without any thought given to how they would affect the music scene and the cultural vibrancy of the city. Flash forward two years later and we've seen venues close their doors, hundreds of jobs lost, and with very questionable results on the rate of assaults," said Koh.
These venues include Hugo's Lounge (voted best nightclub in Australia six times), The Flinders Bar, Q Bar, Trademark Hotel and Soho; iconic destinations that once relied upon late night trading. Businesses are reporting profit losses of up to 40%, demonstrating the crippling effect of the laws on establishments once viewed as the beating heart of Sydney.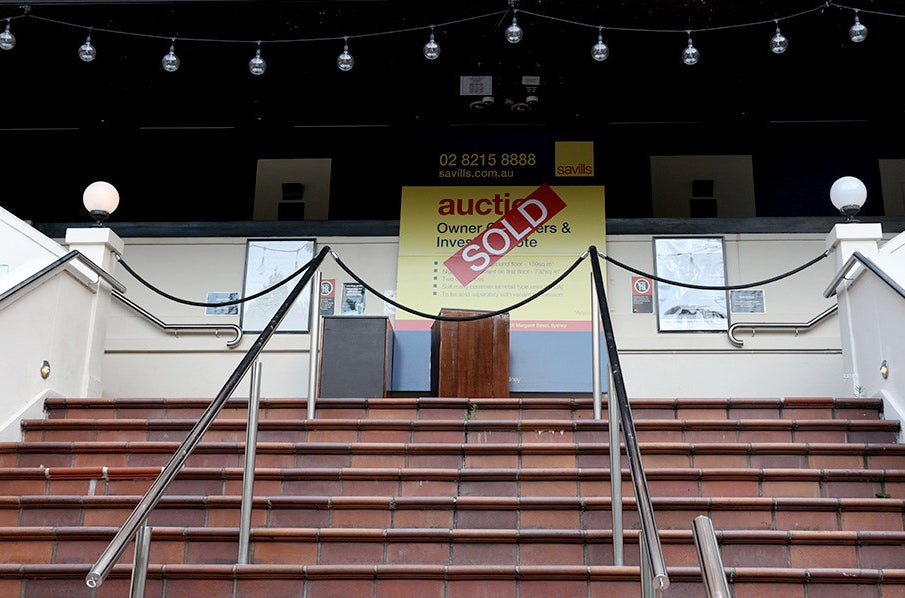 The doors closed for the final time on Hugo's Lounge in July, while many remaining businesses continue to publicly protest the laws.
"Those lockout laws just killed us. We're looking for compensation for a bad policy," the manager of iconic bar The Flinders told Fairfax when shutting his doors for the final time.
And it's not just venue owners who are losing profit; DJs and musicians can't find work, and support industries such as convenience stores and kebab shops are struggling to remain open as their prime customers venture elsewhere.
A lesson in how to handle - and not handle - alcohol-fuelled violence may be learned from Victoria. In 2008, then Victorian-premier John Brumby introduced lockout laws following the state's own spate of violent incidents. The three-month trial, which included 2am lockouts, was not continued and a KPMG report found an increase in late-night assaults.

"There appears to be a culture within the Victorian government to encourage and protect their music scene. Sadly this vision is something the NSW government lacks," Loch says.
The businesses are fighting, but it's a battle that gets more difficult as time passes.
A statutory review into the laws will be held in early 2016. Loch believes it's up to Sydney's voters to push for change.
"You have to fight for this, because having the odd whinge is not good enough," he said. "There's been talk about the people of Sydney taking this lying down, and it's true."
"Most people work hard and want to relax on the weekend. Whether that involves dinner, wine or Jager bombs. People who want to have a good time shouldn't be penalised for it, and they shouldn't be penalised for the misbehaviour of a few idiots," Loch said.
For Koh, the message is simple. No amount of regulation or restriction will take away people's desire to have fun.
"People want to go out late, that will not change, and they'll do it one way or another. Prohibition never works.
NSW Police Minister Troy Grant did not respond to request for comment.