On Monday a busker sang "Fuck off back to Eton" to David Cameron.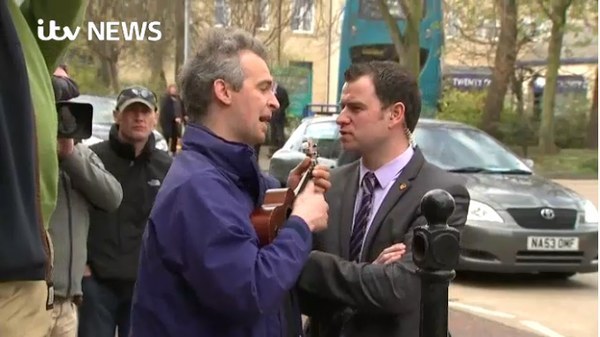 Today he has broken cover and is going on tour. Sort of.
He was in the northeast to celebrate his grandmother's birthday, and hadn't planned on picketing the prime minister.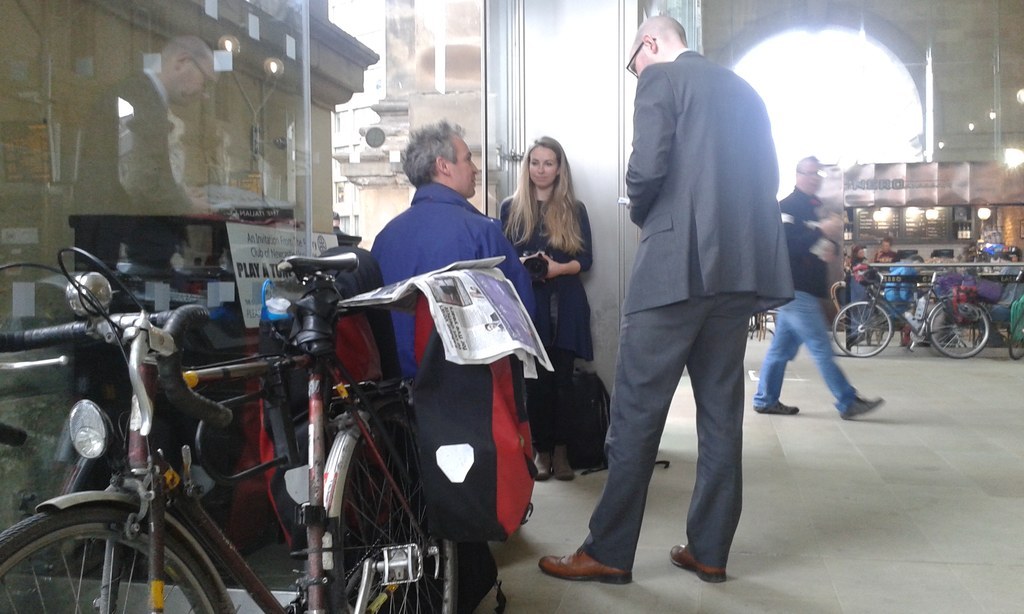 Grey doesn't know the identity of the person photographed next to him, but did like his pink shirt.
"He was asking me to not swear because there were children present," Grey said. "I thought that was a very good point, so the next verse I sung had the lyrics 'please go back to Eton' in it.
"I've never had an interest in voting in my life until the last few years," he admitted.
Because he lives in London and therefore can't vote for the SNP or Plaid Cymru, that makes him a Green voter come 7 May.
He singled out Natalie Bennett, Caroline Lucas, John McDonnell, and Diane Abbott for praise. "There are some people out there doing great jobs," he noted.
Then BuzzFeed News asked the big question: What did his nan make of his actions?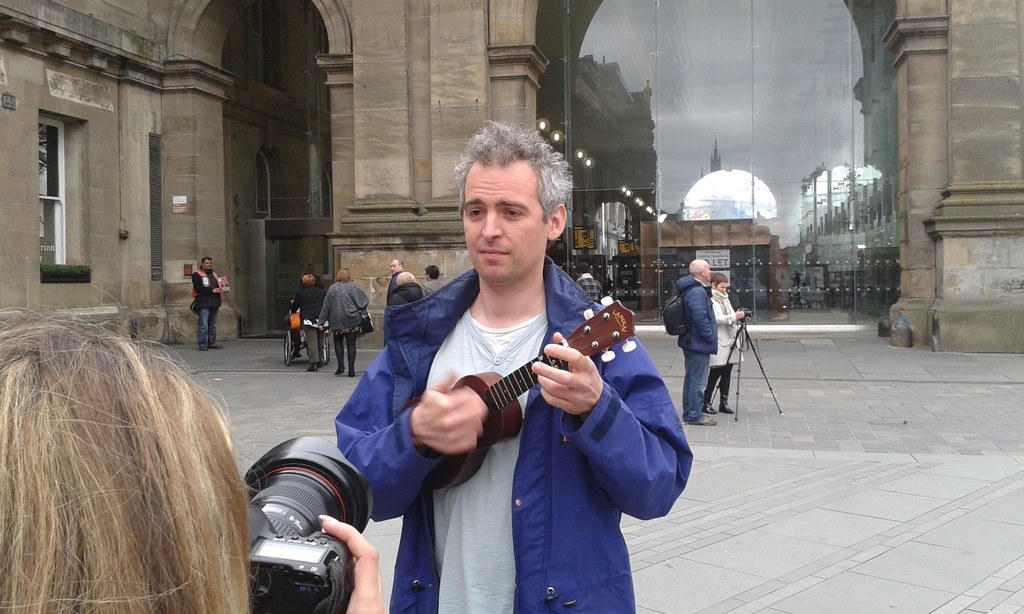 Chris is a freelance writer for BuzzFeed, The Economist, The Sunday Times and the BBC, based in the UK.
Contact Chris Stokel-Walker at chris@stokel-walker.co.uk.
Got a confidential tip? Submit it here.
Looks like there are no comments yet.
Be the first to comment!