You can eat in a living, breathing part of London's history.
The atmosphere is hunger-inducing.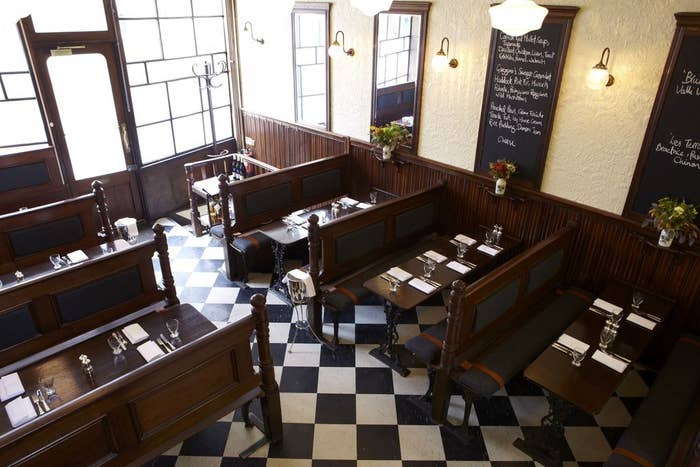 But the food is no museum piece.
It's not all about the red meat.
But there is one thing you must order.
And the cheese is good too.
Every week we'll recommend a new place to eat in London. Let us know in the comments where you think we should feature next!