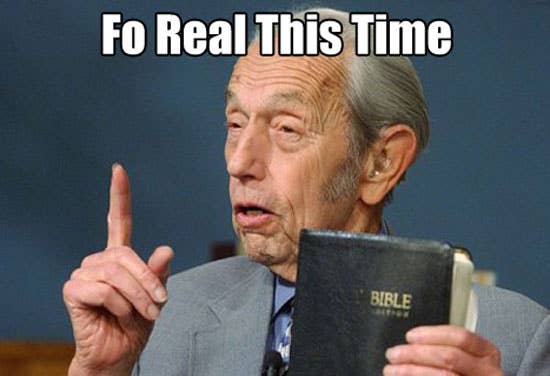 "I do believe that we're getting very near the very end. We [could not] have known… we've learned that there's a lot of things that we didn't have quite right and that's God's good provision. If he had not kept us from knowing everything that we didn't know, we would not have been able to be used of Him to bring about the tremendous event that occurred on May 21 of this year, and which probably will be finished out on October 21, that's coming very shortly. That looks like it will be at this point, it looks like it will be the final end of everything. It also looks like that as God is developing the details for us we are learning from the Bible, God's details of the end."
"We must believe that probably there will be no pain suffered by anyone because of their rebellion against God. This is very comforting to all of us, because we all have children, and have loved ones that are dear to us that we know are not saved; and yet we know that they'll quietly die. We can be more and more sure that they will quietly die and that will be the end of their story."
"Whereas the true believers will quietly receive the new heaven and the new earth. I really am beginning to think as I restudied these matters that there's going to be no big display of any kind. The end is going to come very, very quietly probably within the next month. It will happen, that is, by October 21."