BuzzFeed Weekly Viral Forecast
As predicted, Harry Potter blows Transformers away! Argentina has a new Viral Video meme, and Planking won't stop producing mutations! It's your Weekly Viral Forecast for Monday, July 18th, 2011!
Google+ To Gain Female Users?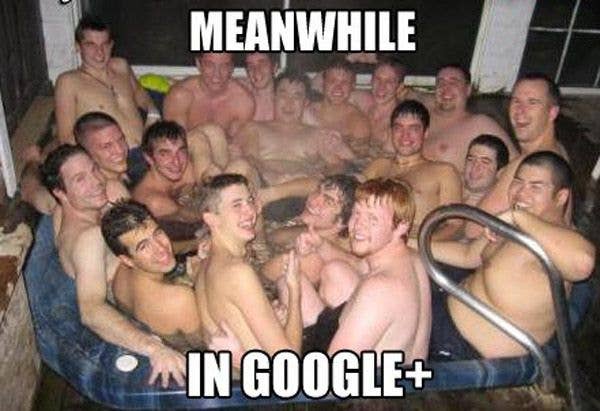 Harry Potter Sets Box Office Record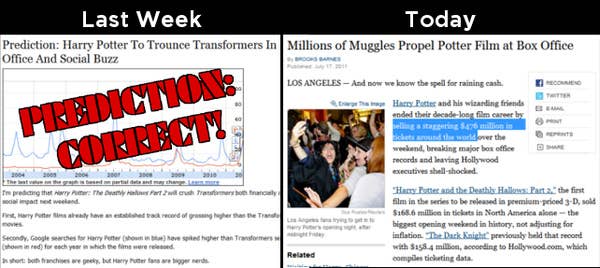 Rebekah Brooks Arrested In Connection With Phone Hacking Scandal

Break Out Viral Video Meme: El Tano Pasman
buzzfeed.com
Planking, this year's weird Lying Down Game on crack continues to maintain a strong hold on those who enjoy bizarre participatory Internet Memes.
Owling Continues To Gain


buzzfeed.com
The video "Murdock Gets Beer" also performed well over the weekend. If you haven't seen it by now, someone will be showing it to you within the first half of the week.
Rise Of The Planet Of The Apes