Did you wake up at 7 a.m.?

Did you have to be fresh?

Is the time ticking on and on?

Did you get down to your bus stop?

Did you have to catch the bus?

Did you see your friends?

Kickin' in the front seat?

Sittin' in the back seat?

Did you have to make your mind up about which seat to choose?

Did you have to get down?

Is everybody looking forward to the weekend?

Can you NOT wait to be partyin'?

Can you NOT wait to have fun?

So much fun you'd want to say it four times?

Were you driving on a highway at 7:45 a.m.?

Were you cruising SO FAST?

Did you think to yourself, "Man, I want time to fly?"

Did you also think about fun?

Did you know what IT was?

Was your friend by your right?

Were your friends STILL kicking in the front seat?

Sitting in the back seat?

Were you STILL indecisive about which seat to take?

Like so excited you had to repeat saying how excited you were?

Did you have a ball today?

Does Sunday come after...wards?

Do you NOT want the weekend to end?

Did you listen to a totally unnecessary rap break?

Was Friday the only thing you could think about during this quiz?
Is It Actually Friday?
You came to the realization while eating your oatmeal instead of cereal that today is totally a Monday. Well, if you were Rebecca Black that is. But, you don't even like Fridays. You are more into Sundays because those are your fun days. Your don't have to run days.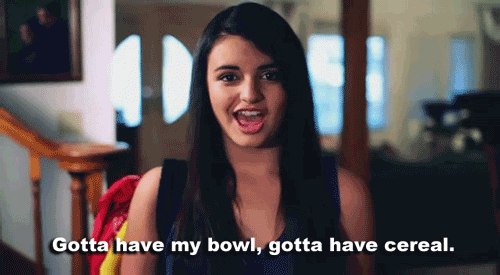 It's actually Wednesday if Rebecca Black had anything to say about it. But, you still gotta get down on hump day, right? Anyway, tomorrow will be Thursday, and Friday will come after...wards. So, get excited. So, so excited.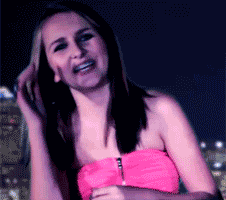 Oooo, yeah, yeah, yeah! It totally is Friday, and you have a whole weekend to look forward to where you can drive illegally on highways with the top down and drink soda at CRAZY house parties supervised by someone's parents.