1.
13 million people are in poverty in the UK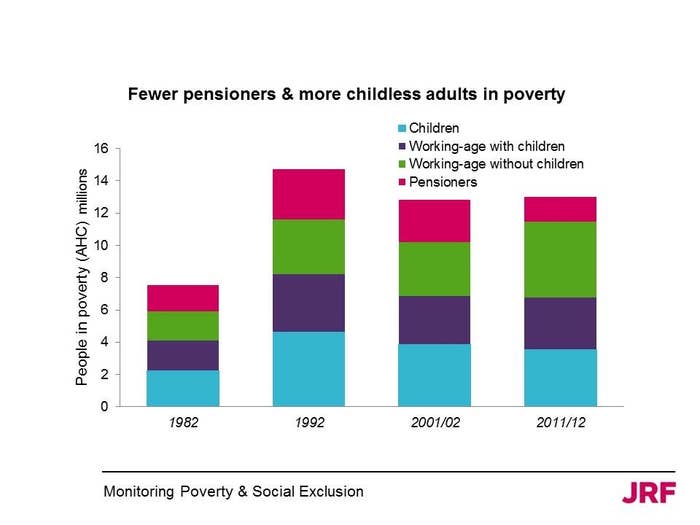 2.
Pensioners = an all-time low. Adults without children = highest ever recorded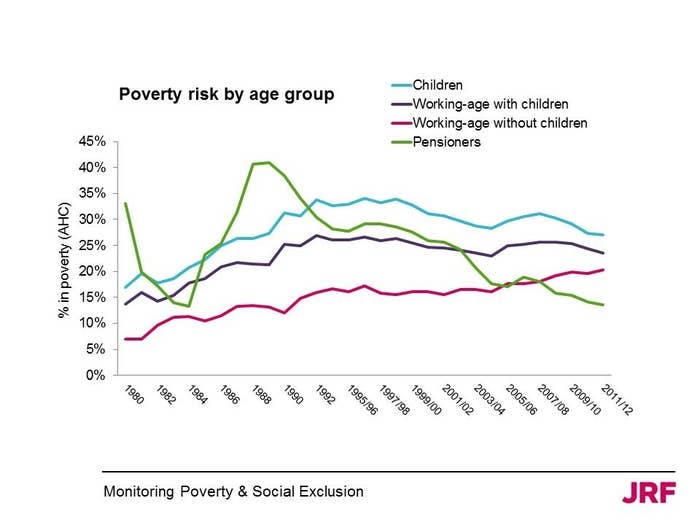 3.
Never mind the squeezed middle, look at the crushed bottom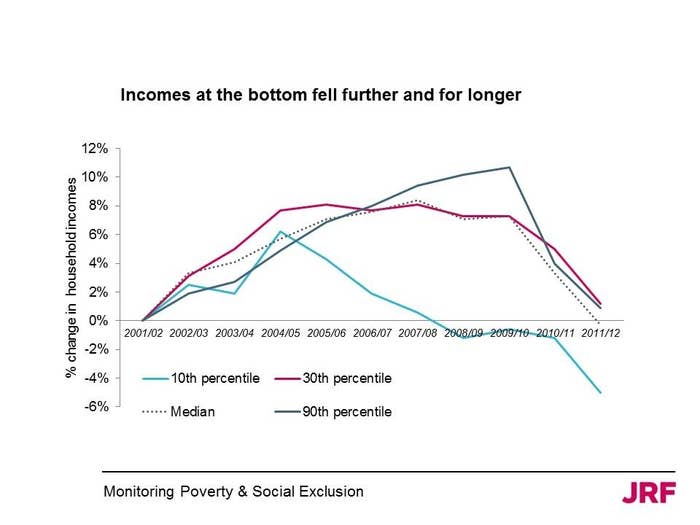 4.
The labour market is showing some signs of revival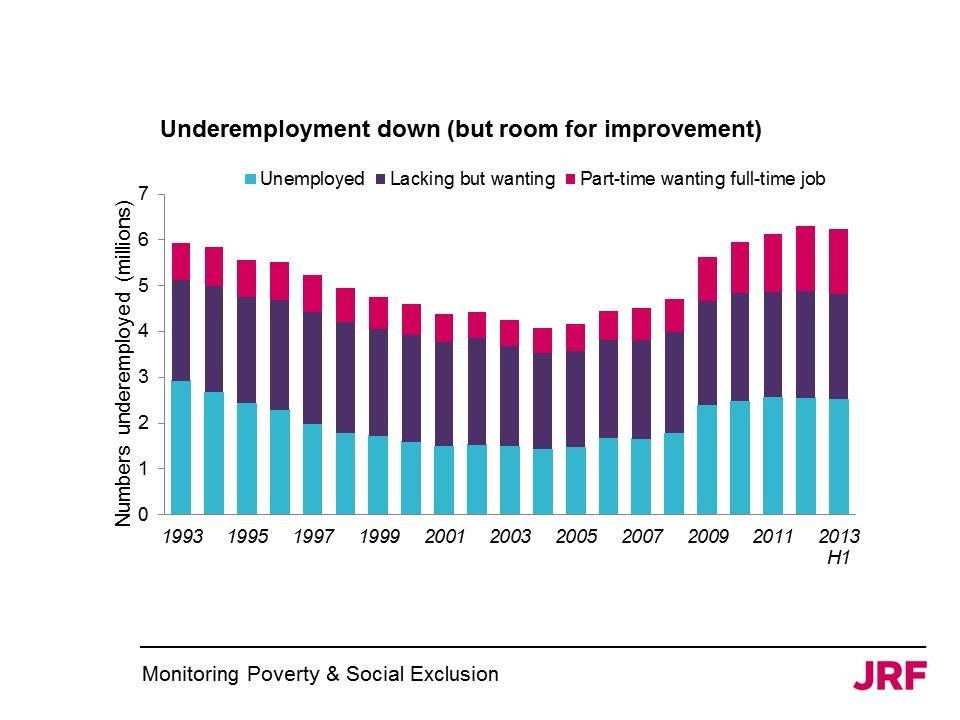 5.
Young adult unemployment peaked at 21%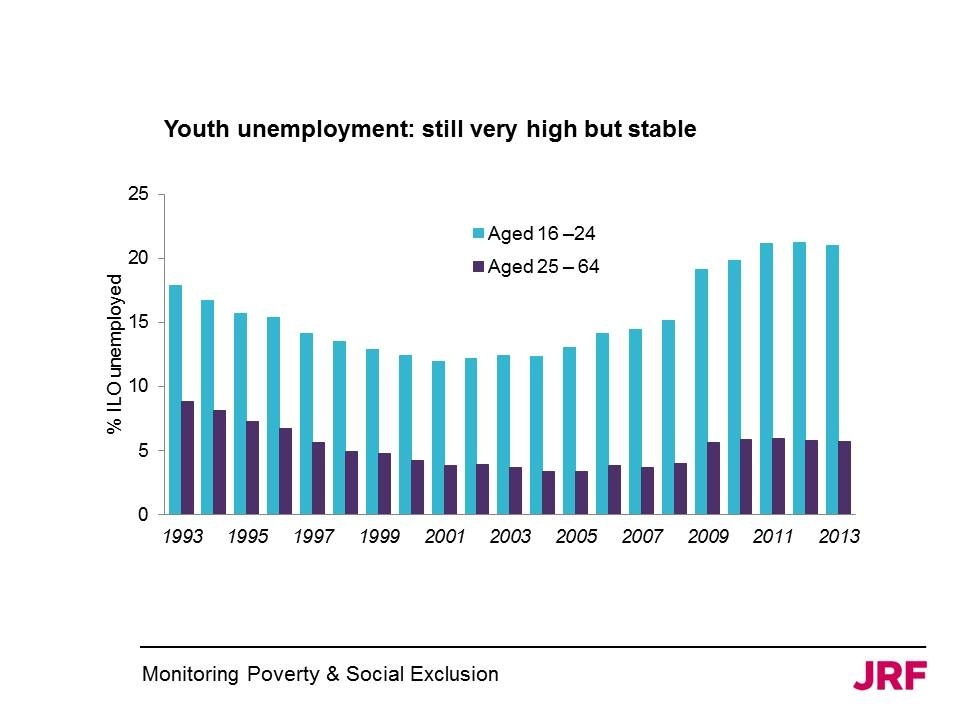 6.
But more women being paid less than the Living Wage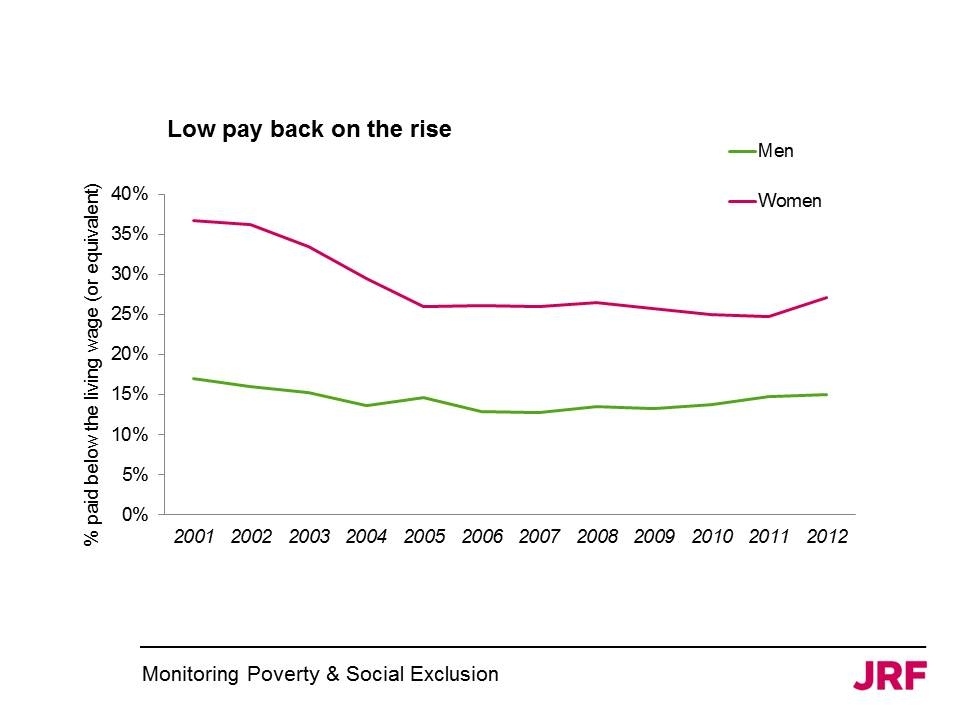 7.
Nearly 5m different people have claimed JSA in last 2 years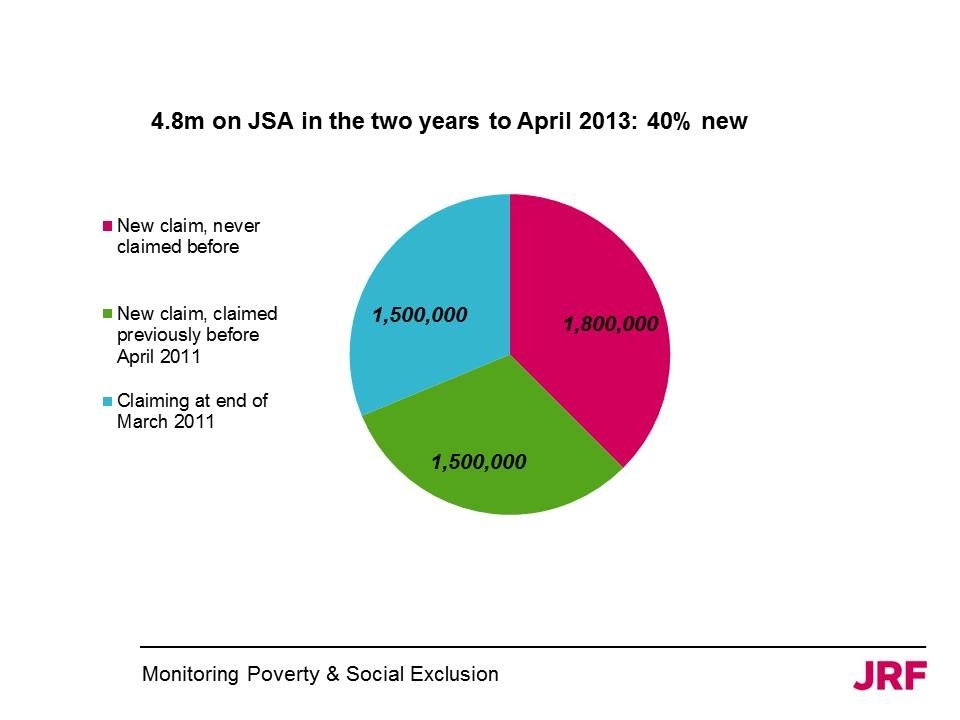 8.
Reduction in incomes for many on means-tested benefits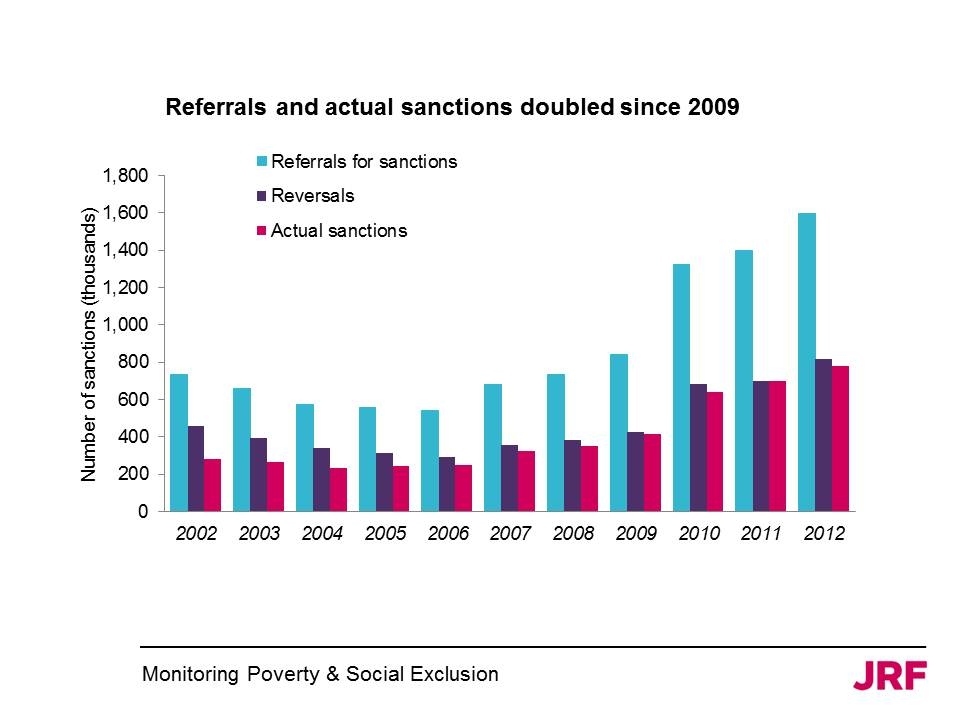 9.
Cuts big and small erode benefits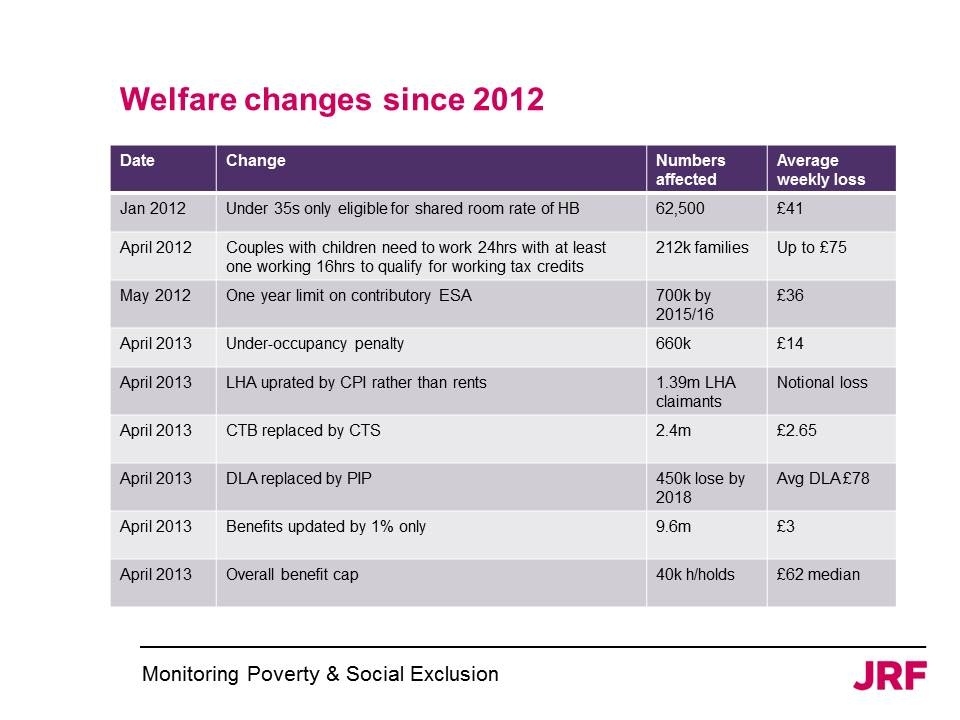 10.
And benefits are hardly generous to begin with