1.

You're done using this equipment.

Thinkstock

Obviously throw it in the garbage

It looks funny on top of this medicine ball, so right there

Put it back, next to the 80 pound dumbbell because they are the same

Who cares? Leave it on the ground

PUT IT BACK WHERE I GOT IT WHERE IT SAYS 30 POUNDS BECAUSE THEY MATCH

The right thing, and return it to its mother
Should You Join A Gym In 2016?
Oh my god do not join a gym
Sorry! It's hard putting things back! Especially when you have to find two numbers that match UGH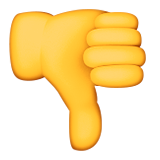 Congrats! You're a fitness wizard with common sense! Putting things back is hard, but you're a pro.