As Blake Skjellerup wrote: "I feel short, and humble! Amazing to meet the first out MLB player Billy Bean. The first out NBA player, the ever so slightly tall Jason Collins. And Kirk Walker, the proudly out UCLA Softball coach and NCAA Champion."
Skjellerup, a short track speed skater who competed in the 2010 Olympics in Vancouver, is aiming to represent New Zealand at the 2014 Olympic Games in Sochi, Russia.
BuzzFeed asked Skjellerup about the photo, which came together at an OutSports event in Los Angeles: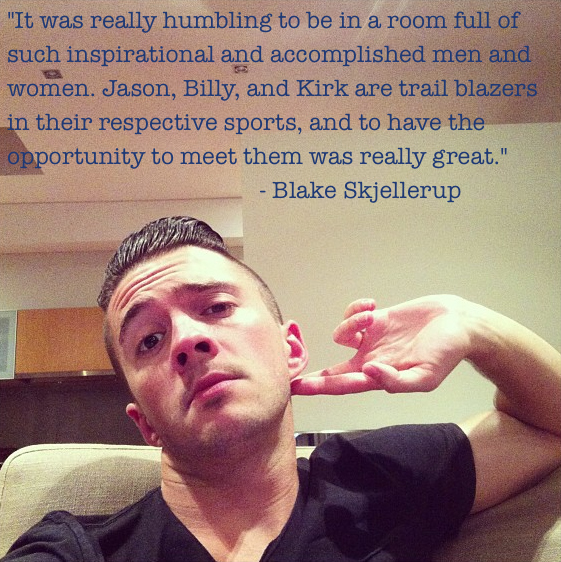 For now, though, Skjellerup is working to get back to the Olympics, where he would be the first out gay athlete at the Winter Games. Here's his Indiegogo page, where he's raising money for the trip to Sochi.