Hurricane Sandy's Unprecedented Transit Shutdowns
Monday is the first day ever that both NYC and D.C. subways are having a pre-planned, system-wide closure. No Amtrak to get between the two, either. [UPDATE: Boston's closing, too.]
The New York City and Washington, D.C. subway systems have never both been subject to pre-planned closures on the same day — until Hurricane Sandy — officials with both systems said on Sunday night.
New York City's Metropolitan Transit Authority announced it was shutting down the entire Subway system as of Sunday evening, and the Washington Metropolitan Area Transit Authority has done the same for Monday with the Metrorail system. Boston's Massachusetts Bay Transit Authority likewise announced on Monday morning that it would be shutting down at 2 p.m. Monday.
Hurricane Irene, in 2011, was the last system-wide, pre-planned shutdown of New York's Subway, and an MTA spokesman said then and now are the only two system-wide, pre-planned shutdowns, outside of Subway strikes.
2003's Hurricane Isabel was the last system-wide shutdown of D.C.'s Metro, according to the Washington City Paper.
The subway closures aren't all, in terms of transportation disruptions. Getting between Boston, New York City and D.C. will be tough, too, as Amtrak has shut down service along the Northeast Corridor. According to an advisory issued on Sunday, "The predicted landfall of Hurricane Sandy ... has led Amtrak ... to cancel nearly all service on the eastern seaboard on Monday, October 29."
No Subway on Monday ...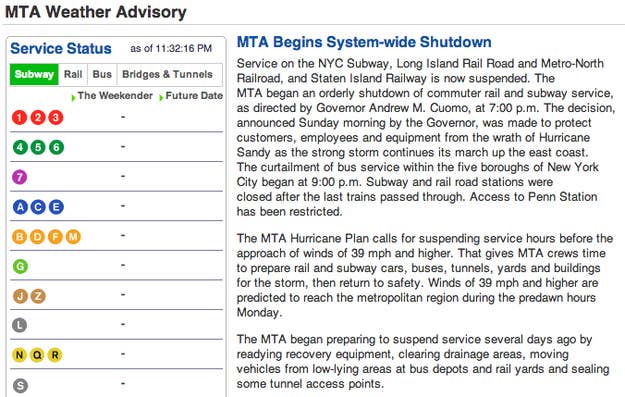 No Metro Either ...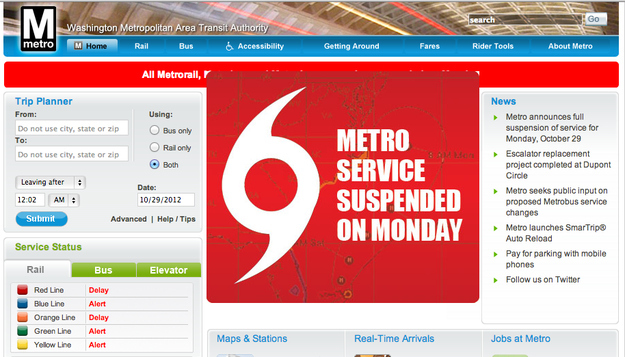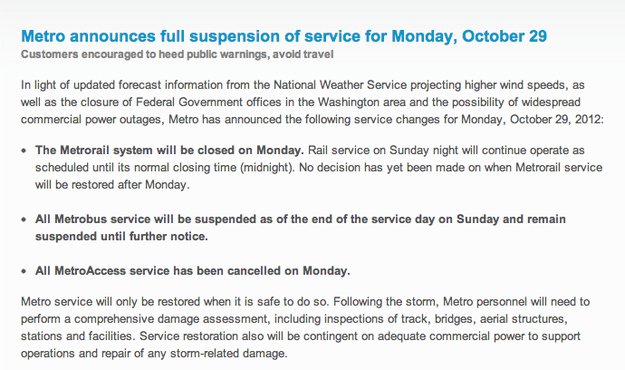 No T As of 2 p.m. Monday ...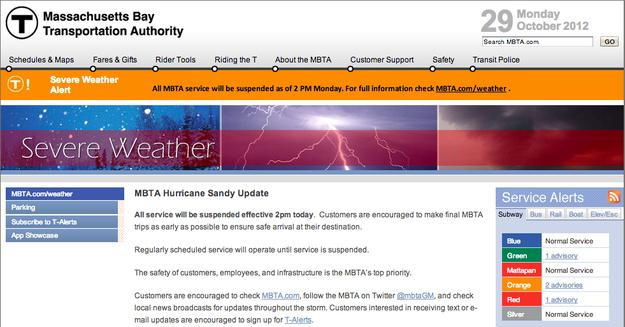 No Amtrak ...