On Friday night, a group of activists took to the streets of Windsor to demonstrate with sleeping bags and flasks of tea instead of the usual flurry of placards.
The group spent the eve of the royal wedding on the streets in protest of comments made by Simon Dudley, the Windsor council leader who said the people in the borough's who are homeless could present the town in a "sadly unfavourable light".
In the past few days people who are homeless have had their sleeping bags and other possessions taken from them, to be kept in storage until Monday. Organisers of the Royal Sleepover said they wanted to raise awareness of how society treats people who are homeless and what can be done to help.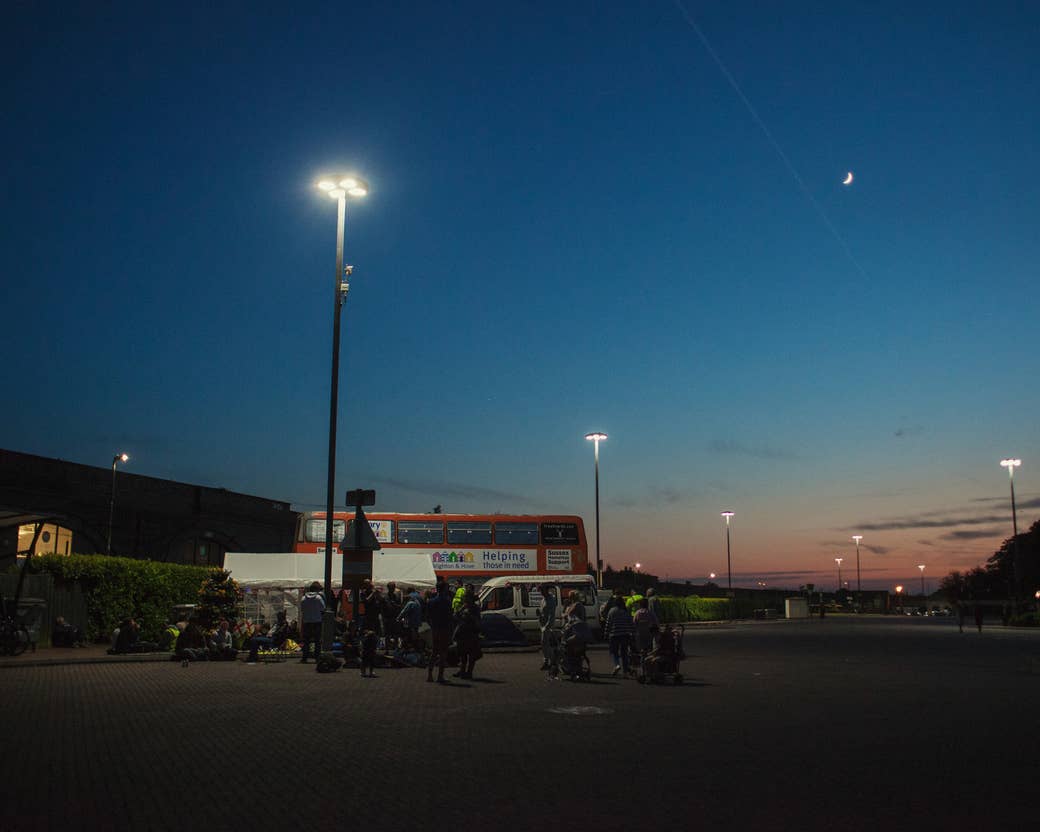 Chris Boyd (left), 43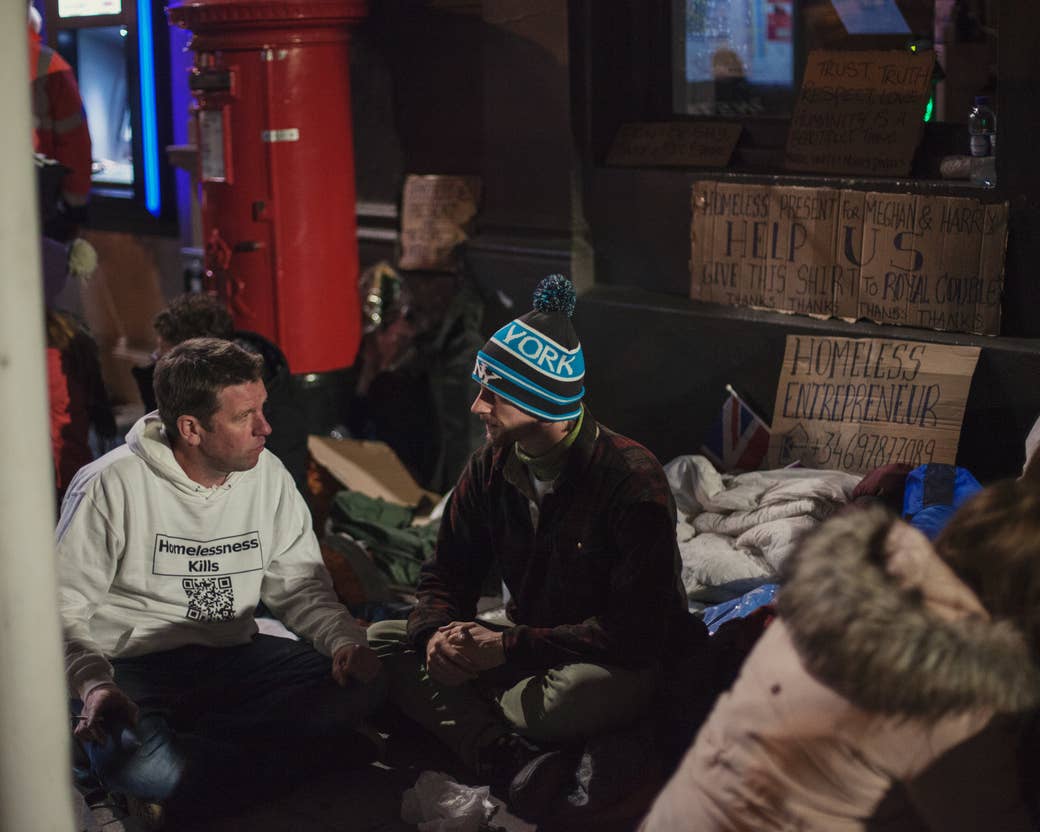 "The reason I started the Facebook event is because Simon Dudley – from his chalet while he was skiing in France this winter – decided to tweet that he wanted Windsor police to be removing homeless people from the streets of Windsor for the royal wedding. This seemed like a pretty silly thing to do, but then when he came back he wrote to the council and demanded that they were to do this, using all kinds of draconian laws. Purely to whitewash the homeless population from the streets so that Windsor wouldn't be made to look bad. But only for this lavish royal wedding; generally he doesn't have a problem with people sleeping on the streets of Windsor. He's the leader of Windsor council and he hasn't really done anything significant to help them.

"I figured that if he wanted to sweep the homeless people under the carpet then I wasn't going to be having any of that, and I was going to make sure that that wasn't going to happen. I wanted to make sure that there would be a visual presence – not necessarily of homeless people, but of people who want to make sure that homelessness is highlighted."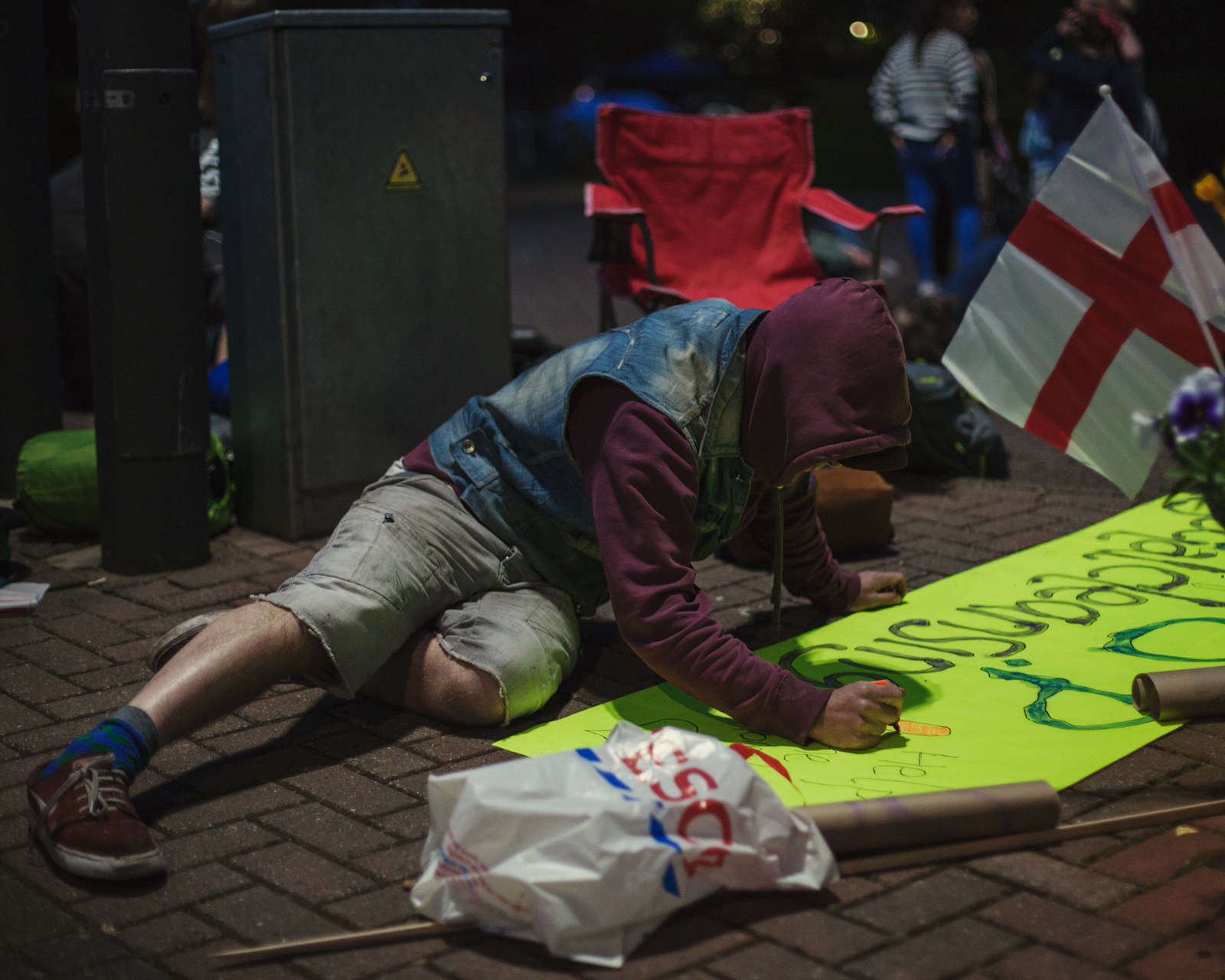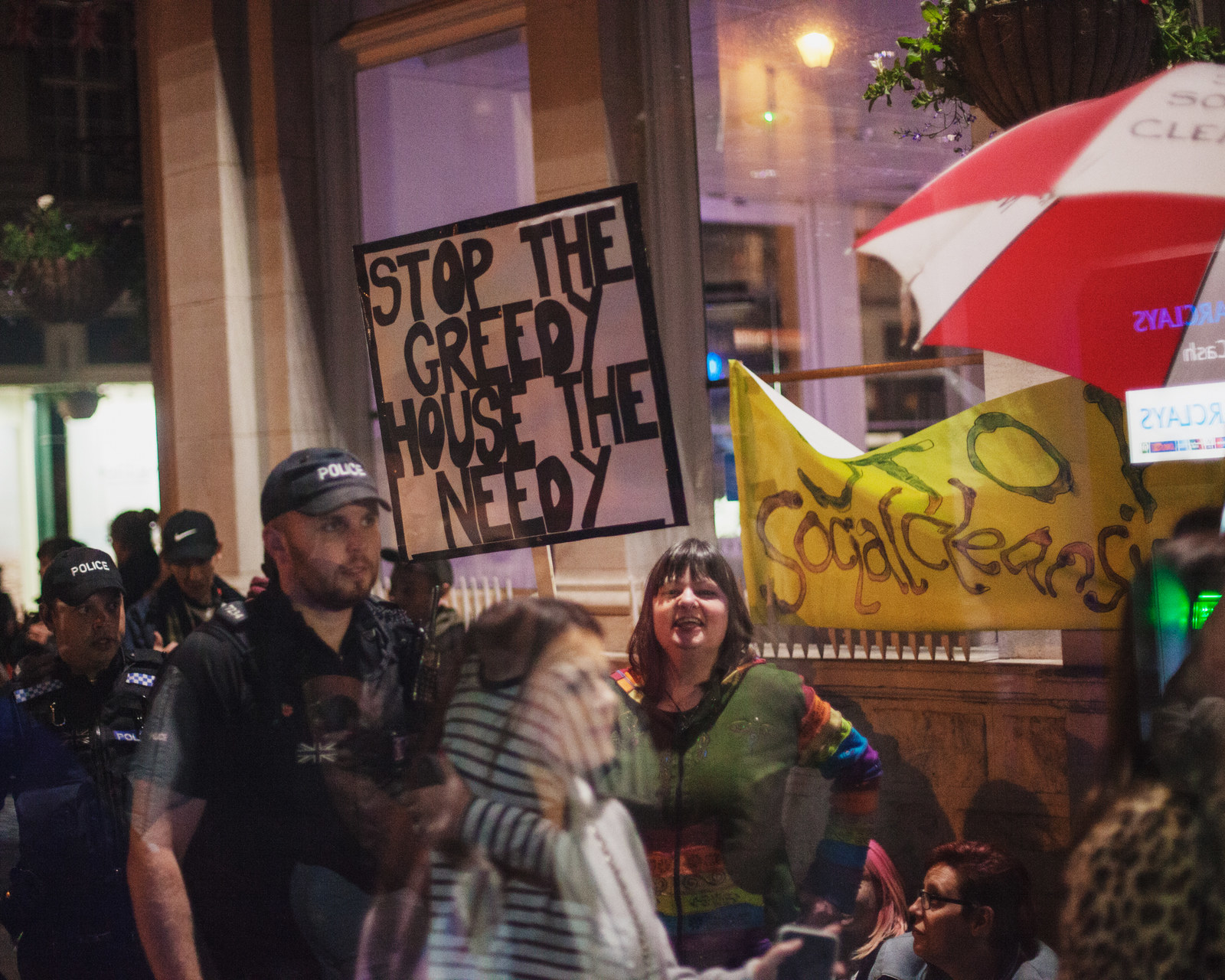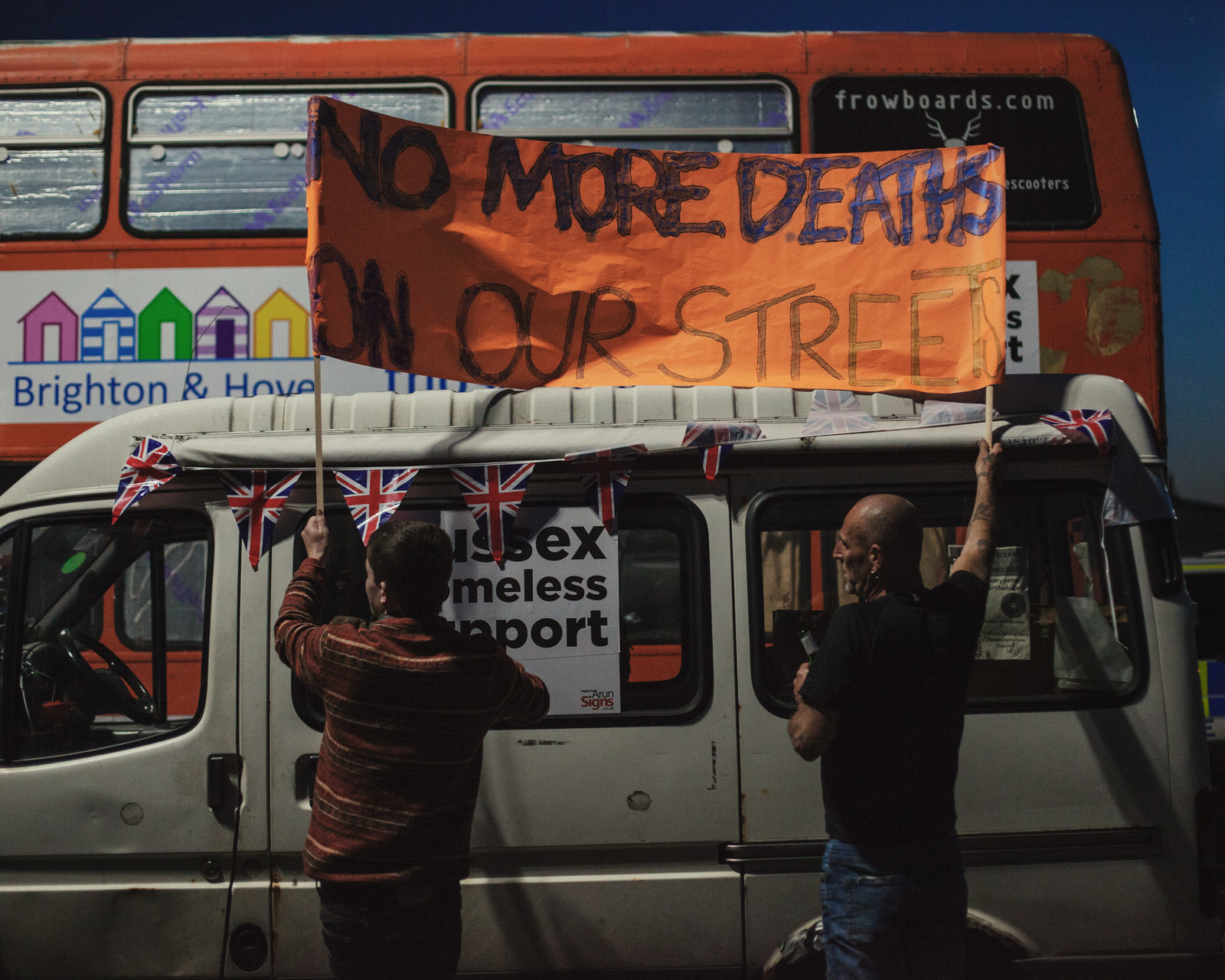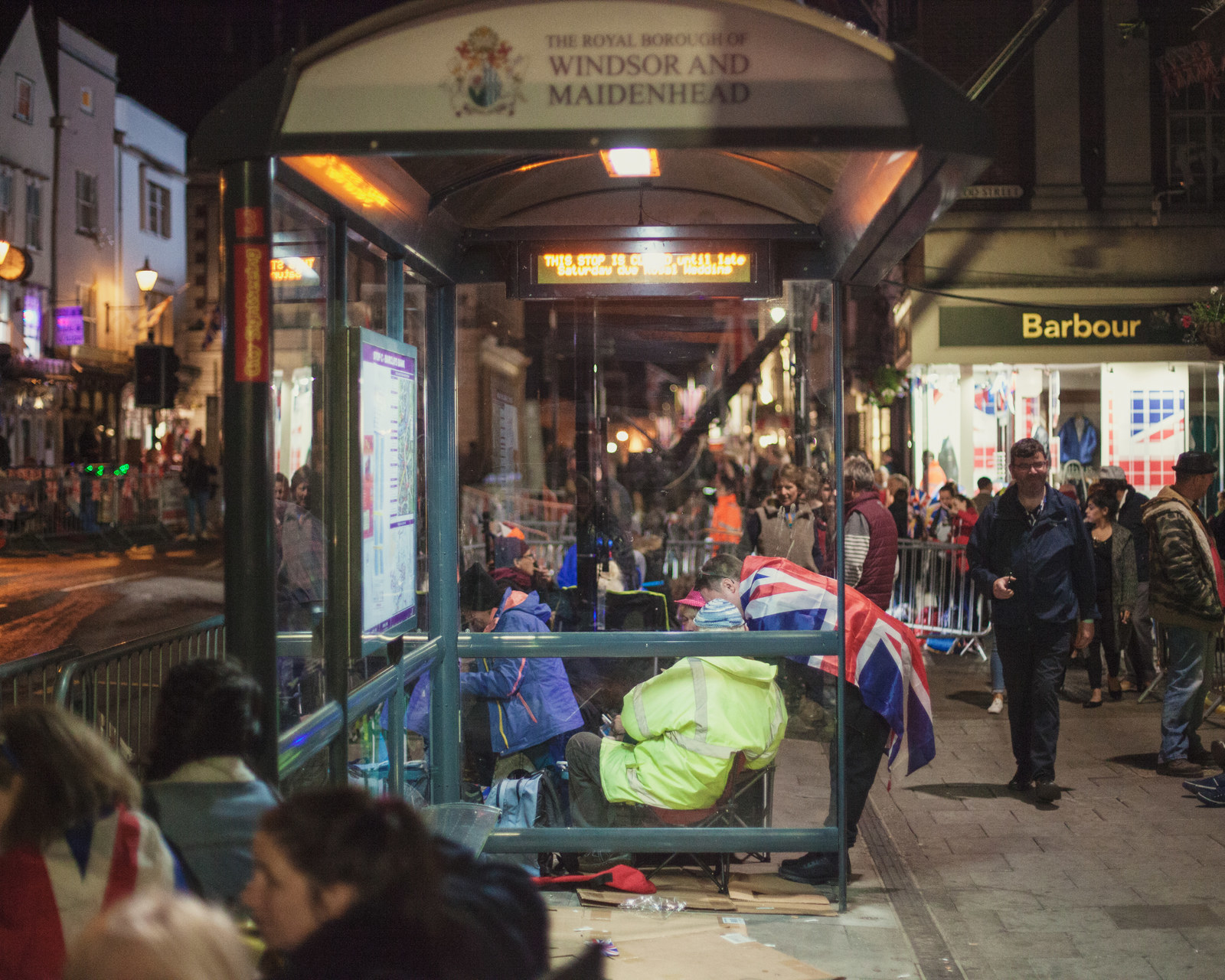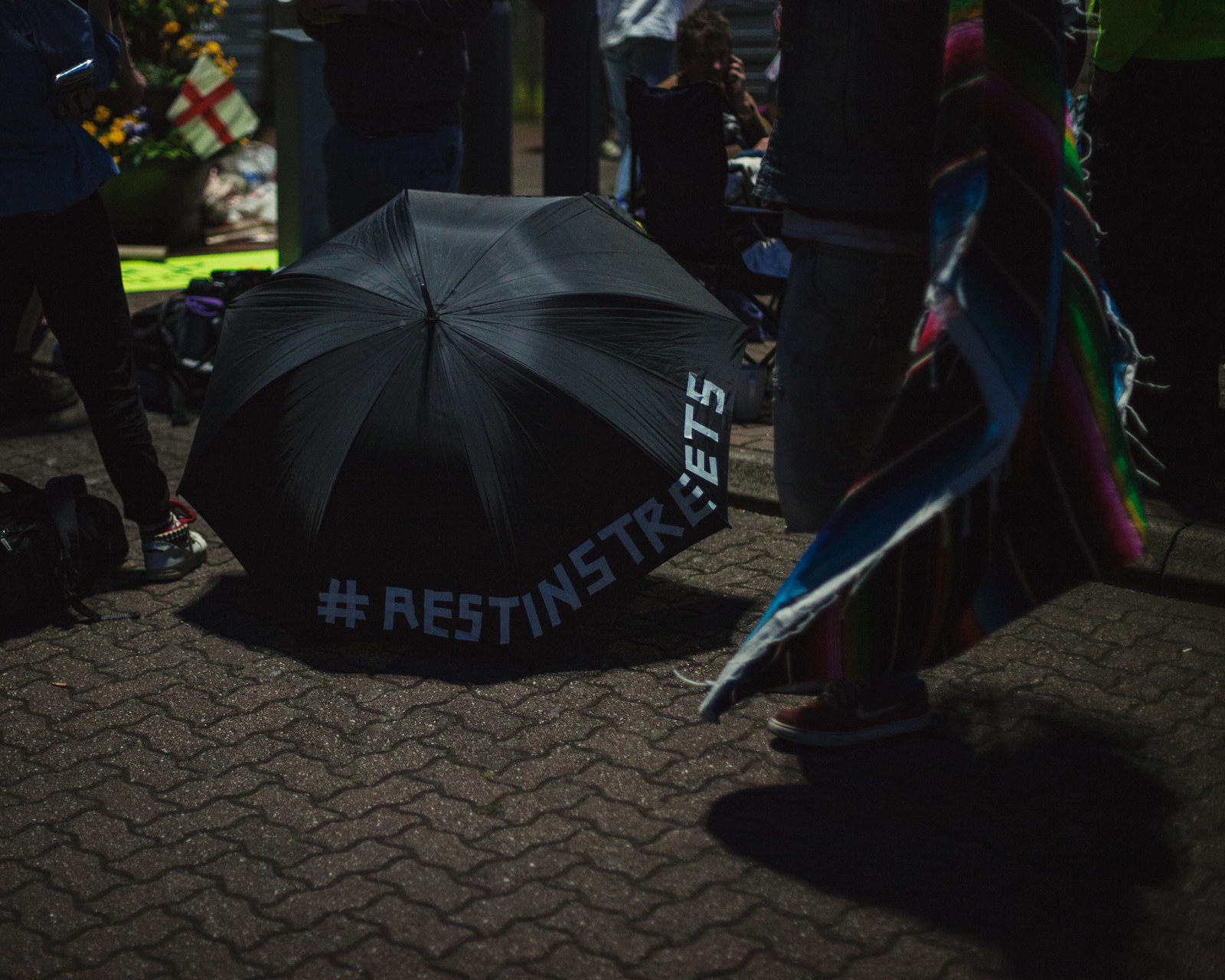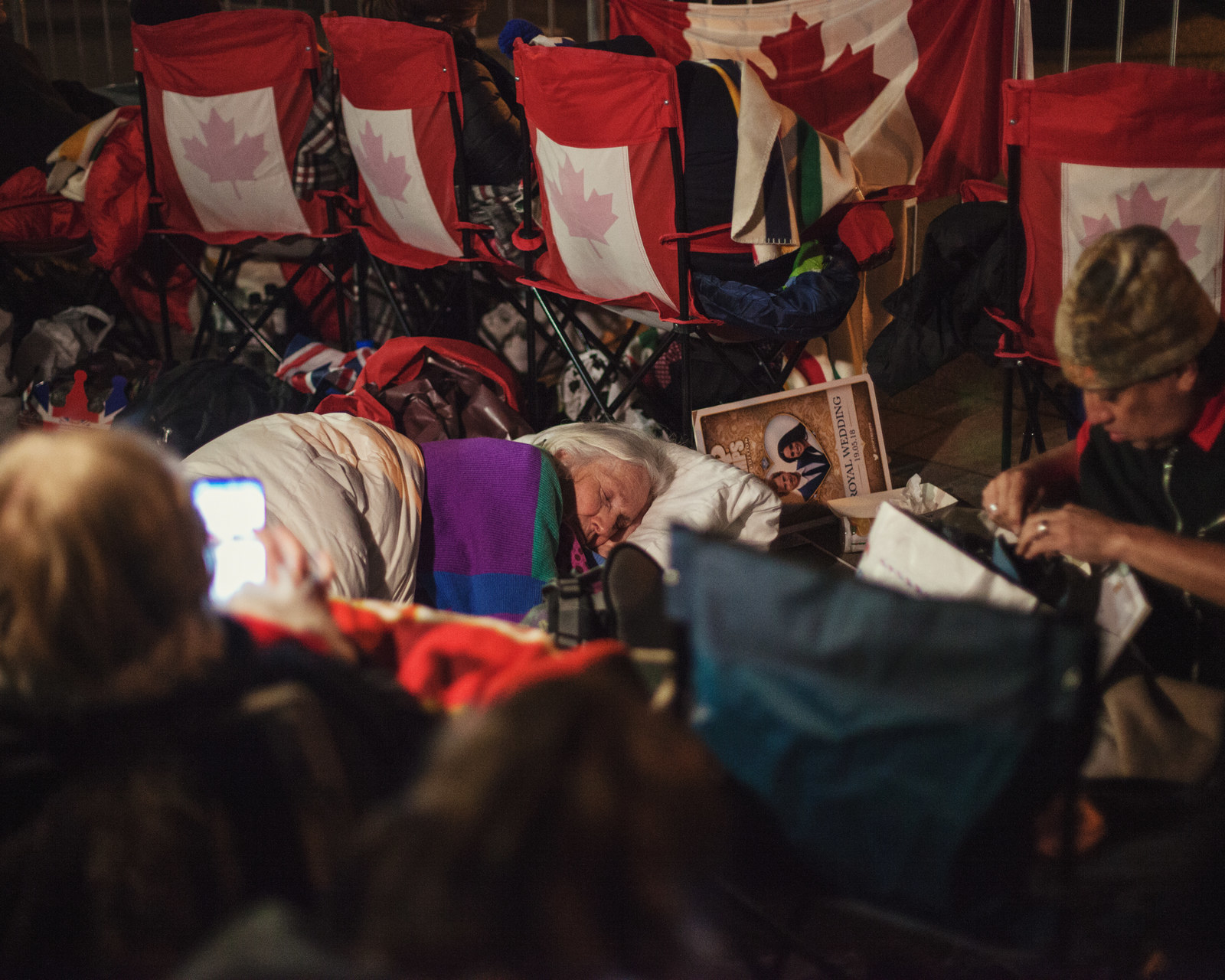 Andrew Funk, 36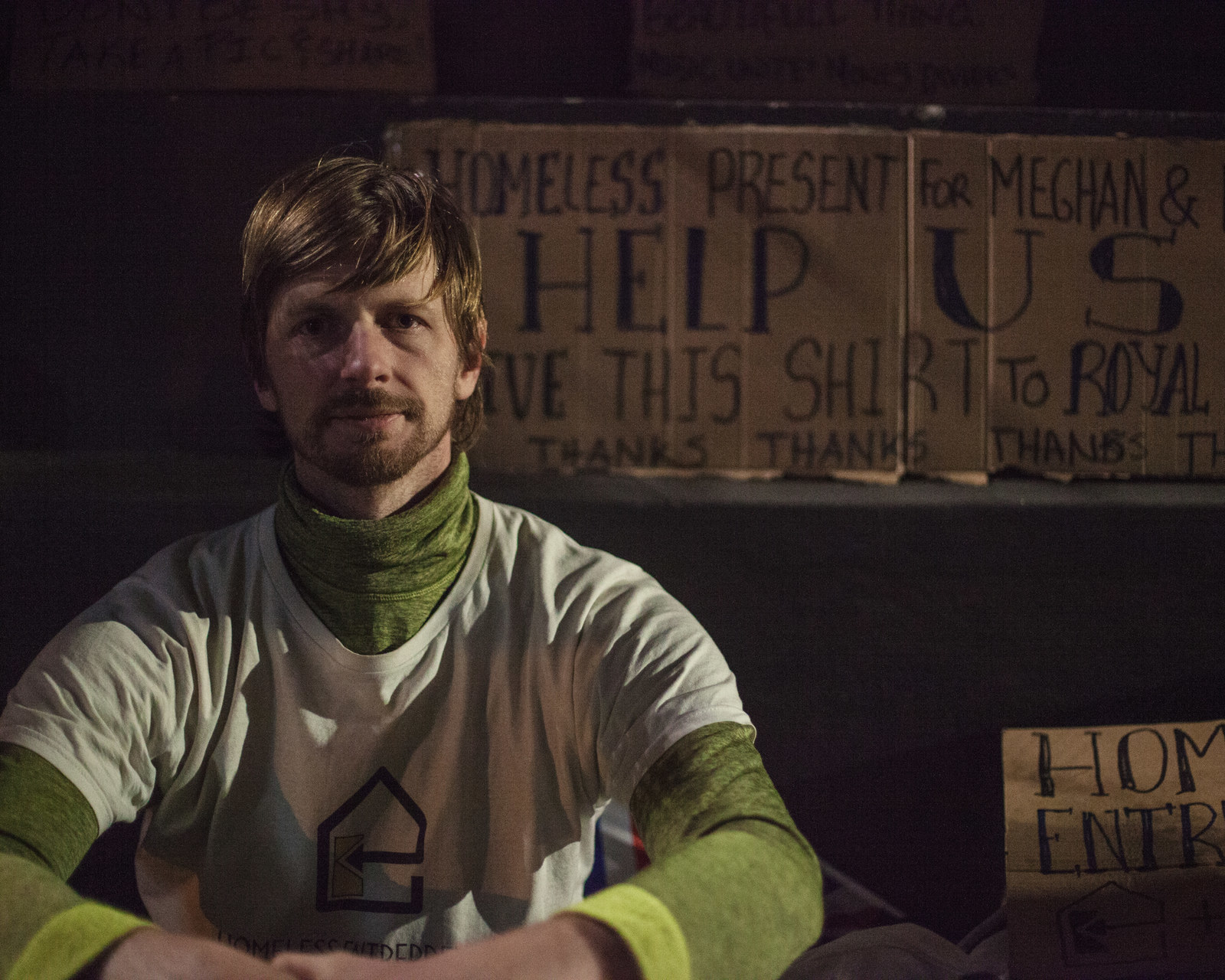 "I'm the founding president of Homeless Entrepreneur, which is an organisation that empowers homeless people so they can become active citizens again. I read some news about how they were cleaning the streets of Windsor of homeless people, and I thought that was a terrible thing. So as soon as I read that I bought a plane ticket from Geneva so that we could do our monthly thing of everyone sleeping in the street in order to show our support to homeless people. We're not looking for donations. Actually what we've made has gone directly to the homeless people we're with, and we just want to help give them a voice."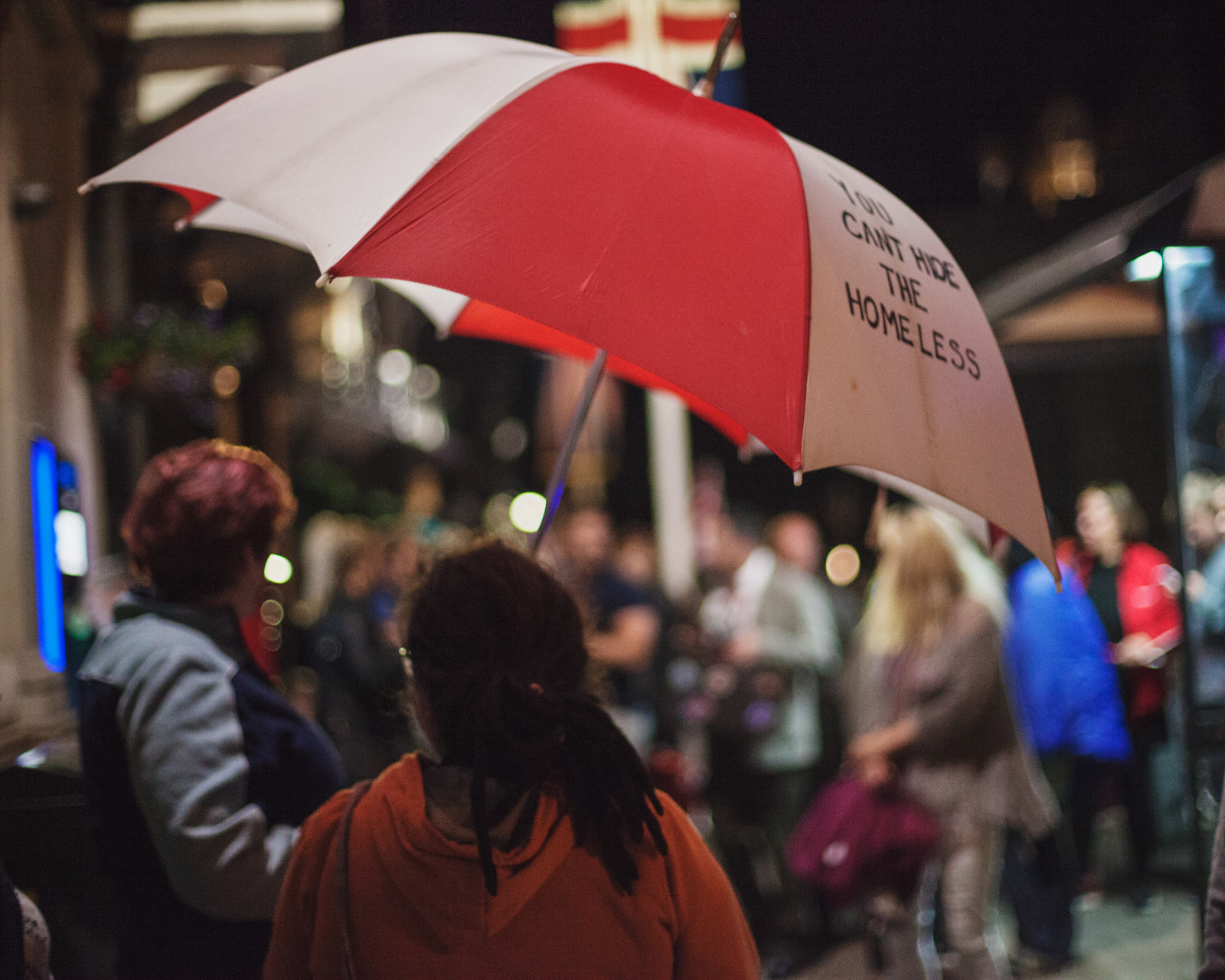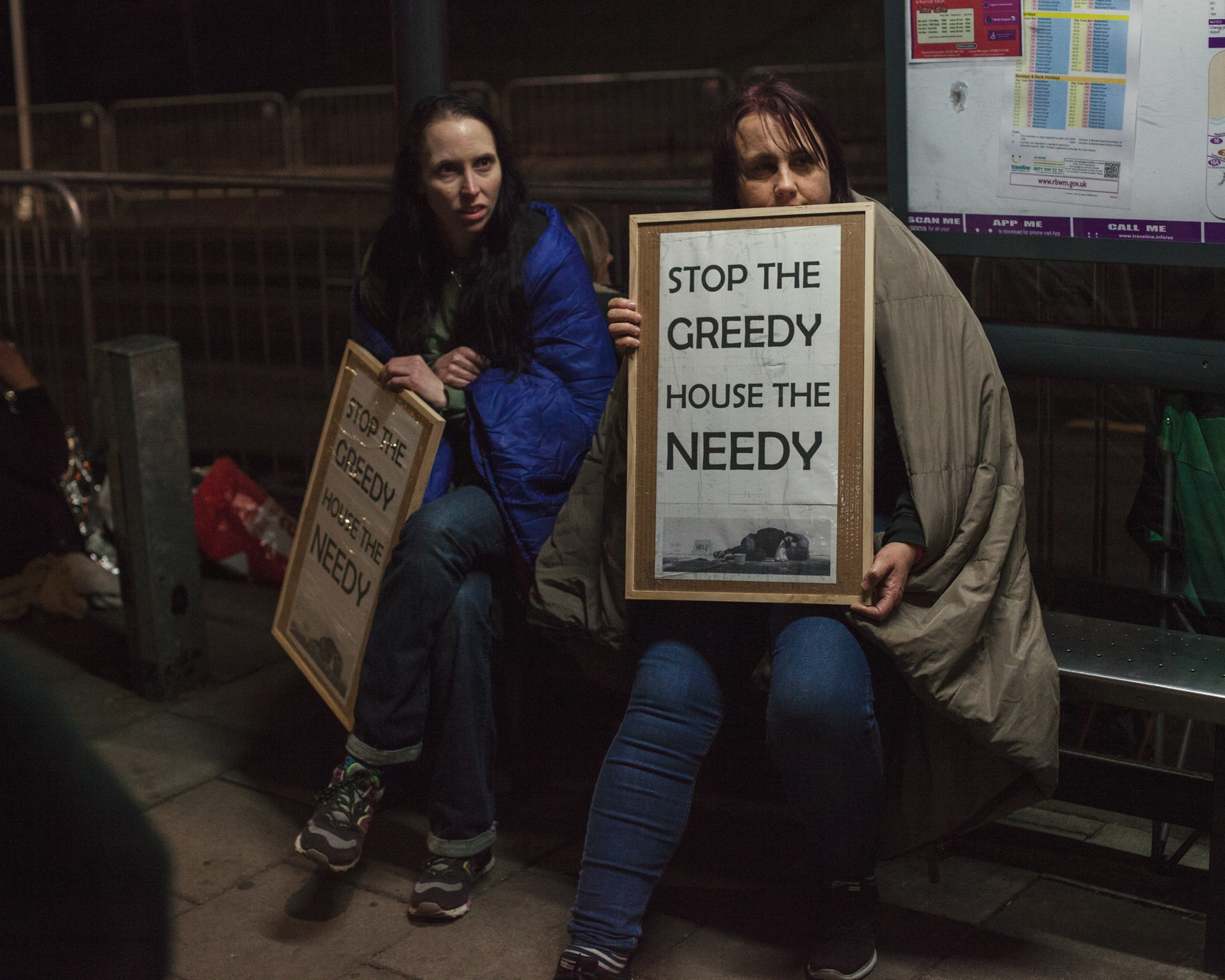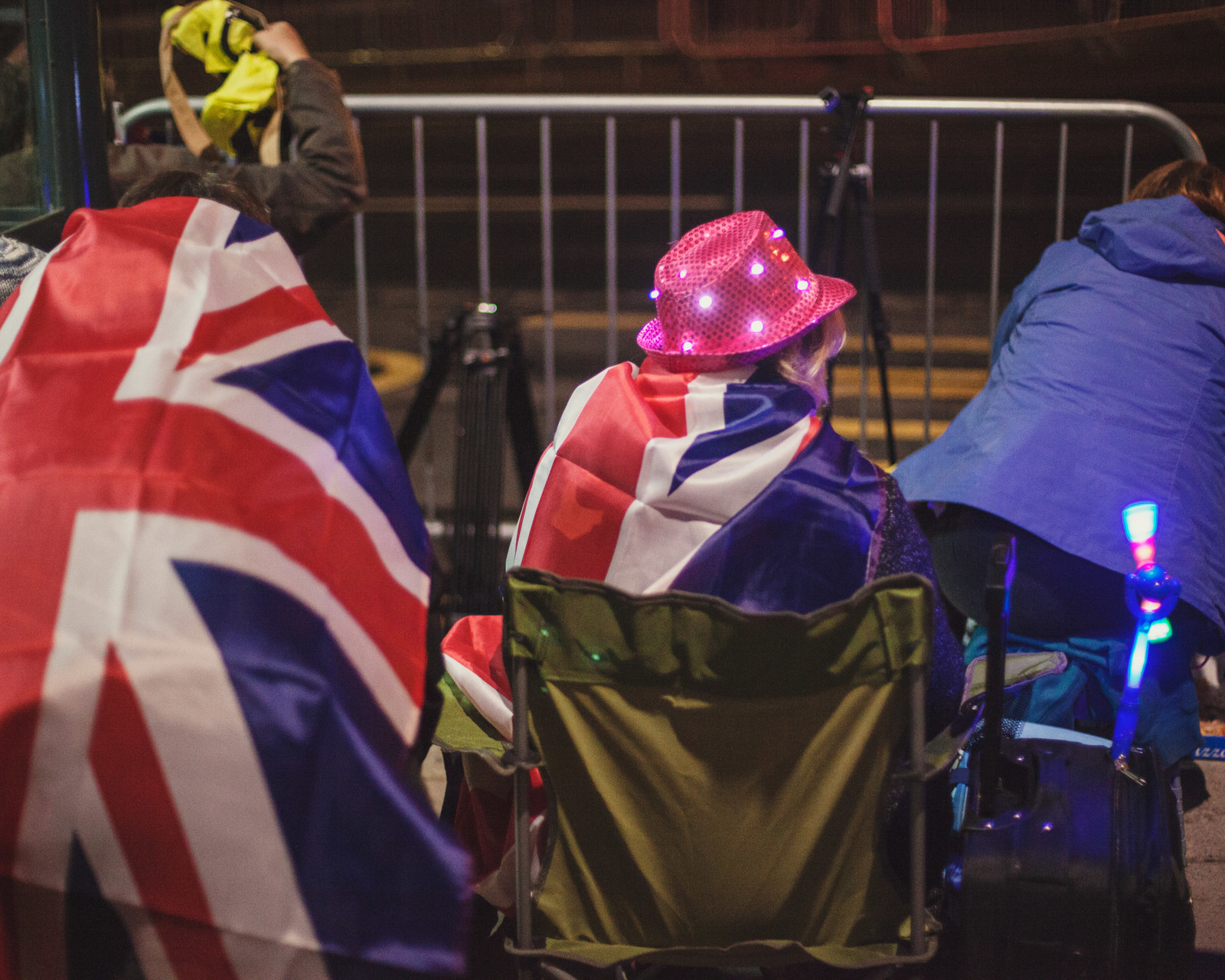 Sarah Rowell, 31, and Matthew, 28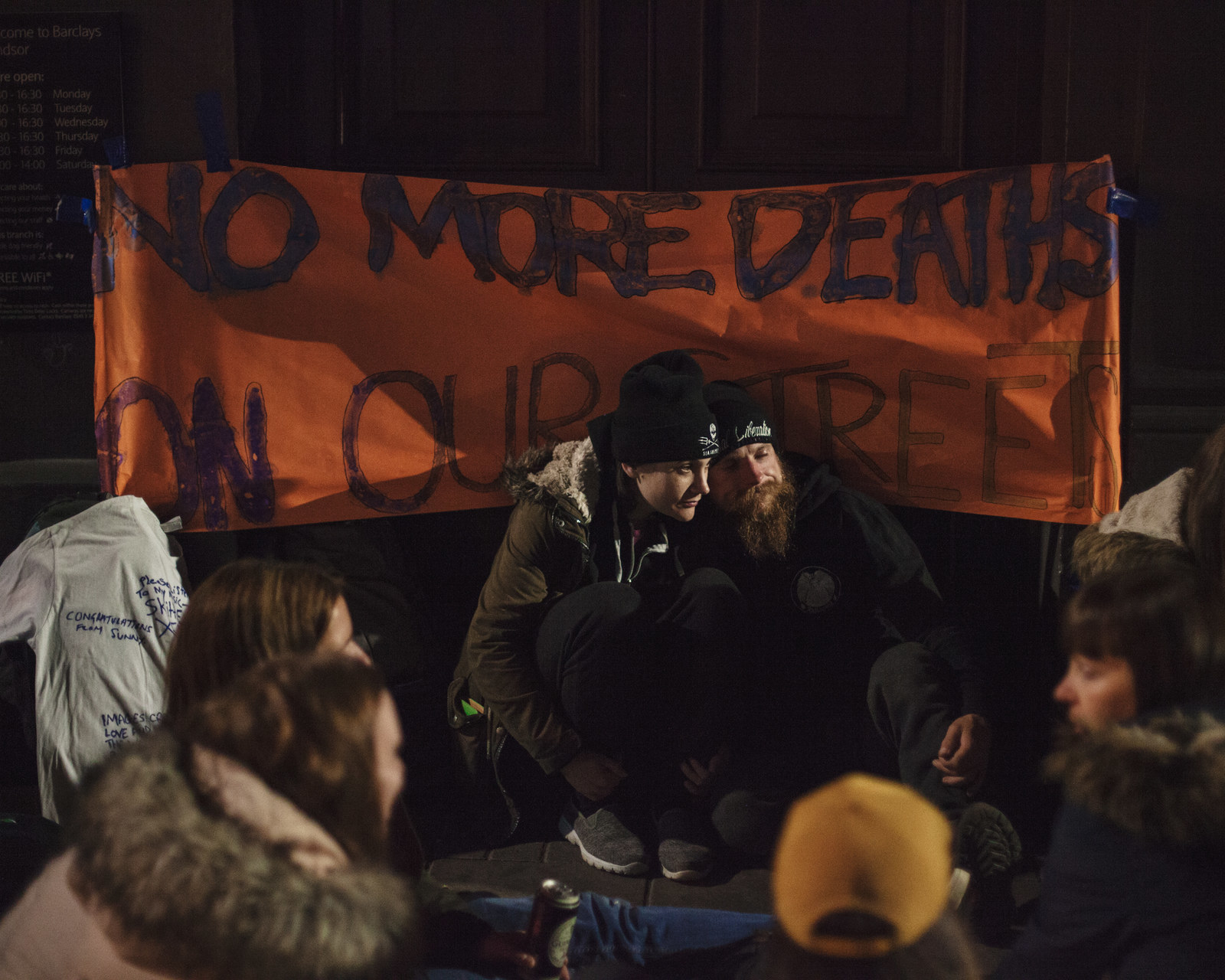 S: I came here to support the homeless people.

M: It just seems absurd that they're causing so much upset and distress on a day that's supposed to be happy. I'm sure that Harry and Meghan are being shielded from this and that they'd be just as upset as we are. My opinion is that the royal family are pointless. No one is more special than anyone else – but whatever, that's not why I'm here today. It's more about supporting the homeless.
S: Hopefully this will raise awareness and show people that just because you're homeless, it doesn't mean that you're any less than anybody else. I didn't really know homeless people – when I was a teenager growing up I would see homeless people and I didn't really see them as a person. But everyone has a different story. A lot of people are homeless because they can't get jobs or because they have drink problems, drug problems. It's not always their fault.