1.
Pilsen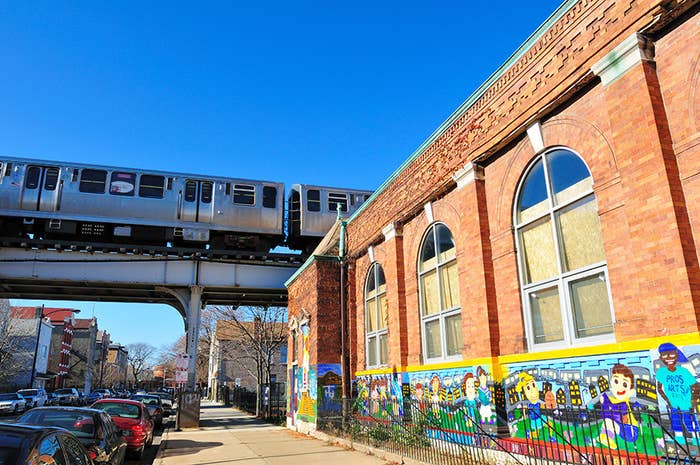 Pilsen is best known for its colorful murals, and its colorful spirit permeates every part of the neighborhood.
What to do there: Walk around and observe the vibrant street art in every direction; visit the National Museum of Mexican Art; check out Benito Juarez Park; snack on authentic Mexican street food; and check out Pilsen Second Fridays, the neighborhood's monthly gallery walk.
CTA Directions: Take the CTA Pink Line to 18th Street or Damen.
2.
Hyde Park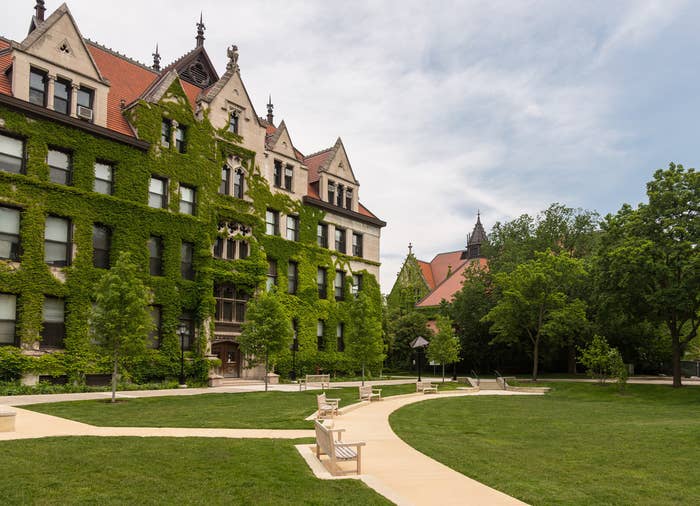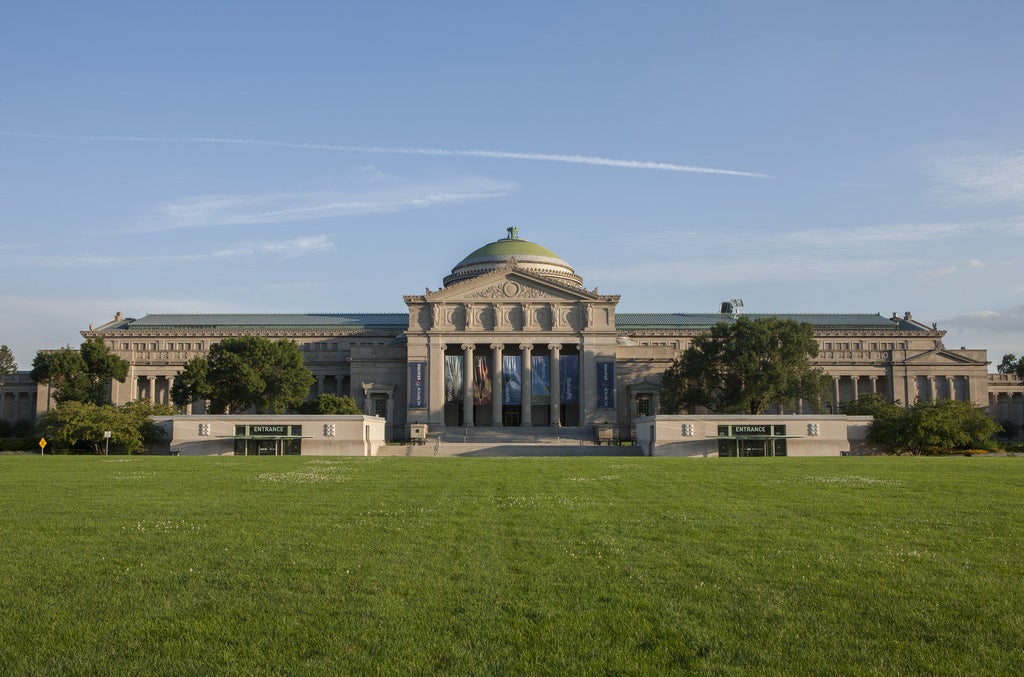 Hyde Park is one of Chicago's most historical and cultural neighborhoods. (In fact, it hosted the World's Fair in 1893, and our current president lived there.) Today, it's still home to important institutions, including The University of Chicago, The Museum of Science and Industry (the largest science museum in the Western Hemisphere!), and many prestigious art museums, including the Hyde Park Art Center, the Renaissance Society, and the Logan Art Center.
What to do there: Explore the UChicago campus and take in its architecture, spend a day at the Museum of Science and Industry, and spend a day exploring the neighborhood's contemporary art centers.
CTA Directions: Take bus #6 to Jackson Park Express, or the metra to 51st/53rd St. or 55/57th St.
3.
Lincoln Park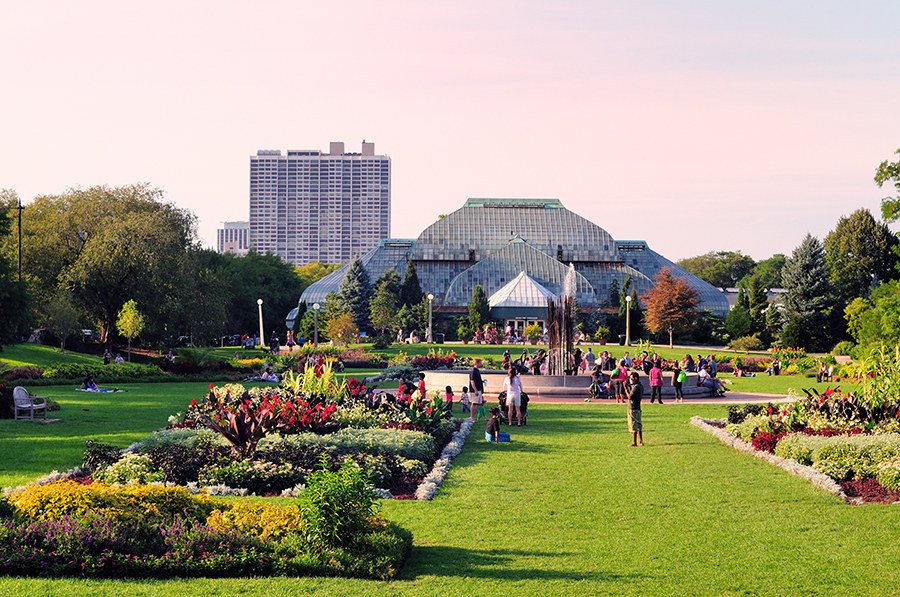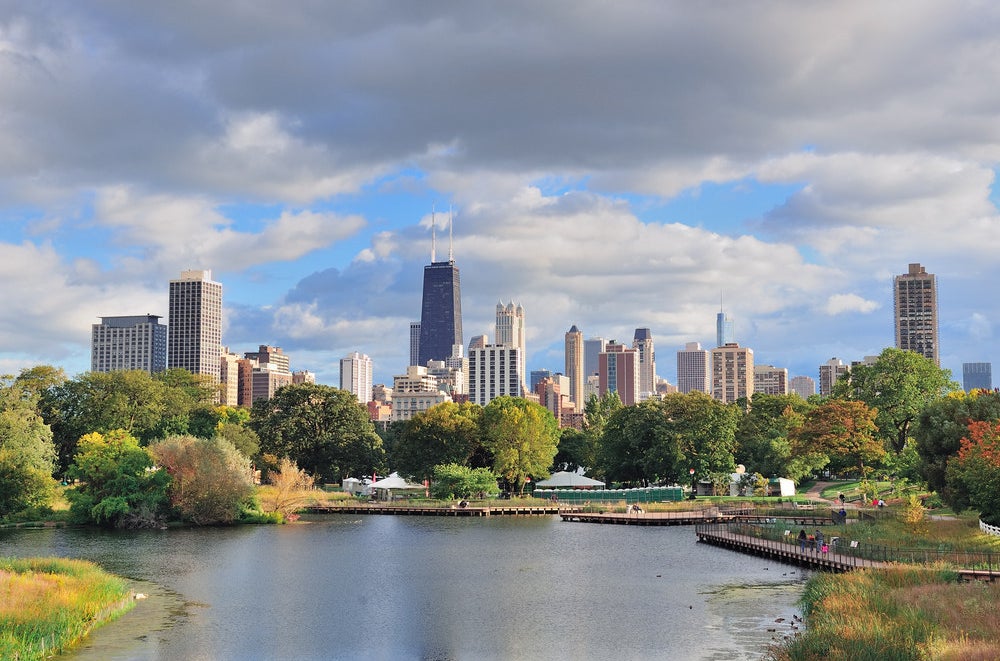 Lincoln Park is the perfect place to experience nature and serenity within a big city. The park itself boasts over 1,200 acres of green space, and it's home to museums, greenmarkets, and a zoo!
What to do there: Relax in Lincoln Park, visit the Lincoln Park Zoo (it's free!) and the Chicago History Museum, stroll around the leafy boutique-studded streets, and enjoy some fine dining.
CTA Directions: Take the Red or Brown Line to Fullerton or the Brown Line to Armitage.
4.
Boystown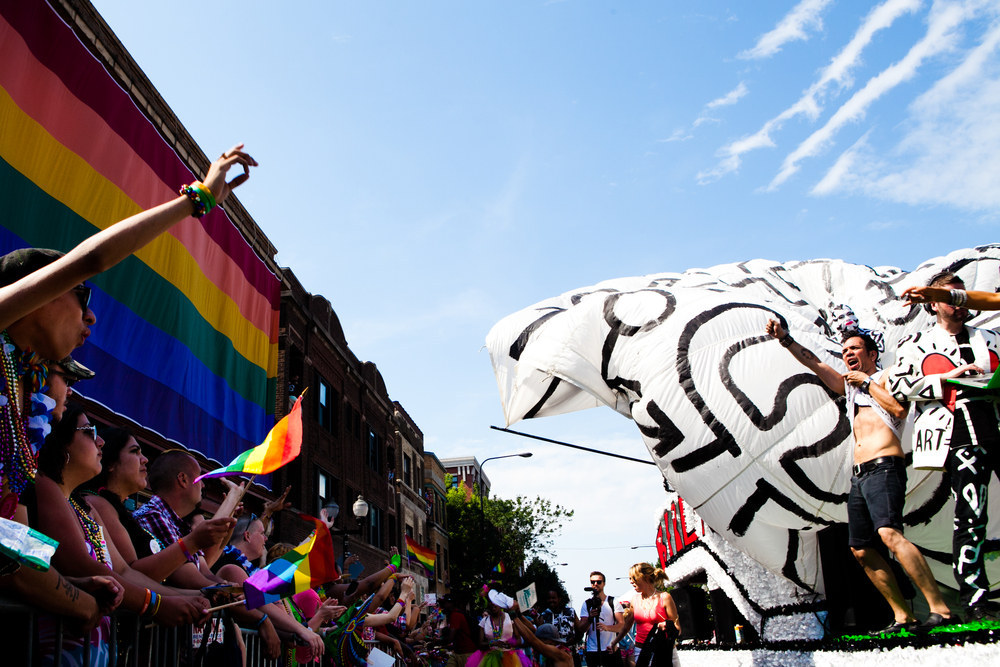 Home to one of the largest LGBT communities in America, Boystown is colorful, accepting, and full of energy. The area's got tons of amazingly eccentric shops and fantastic nightlife.
What to do there: Shop in quirky stores and consignment shops, enjoy the hopping nightlife scene, shop at Market Days (huge weekend street fairs), and join the Chicago Annual Pride Parade and festival (June).
CTA Directions: Take the Red or Brown Line to Belmont.
5.
West Loop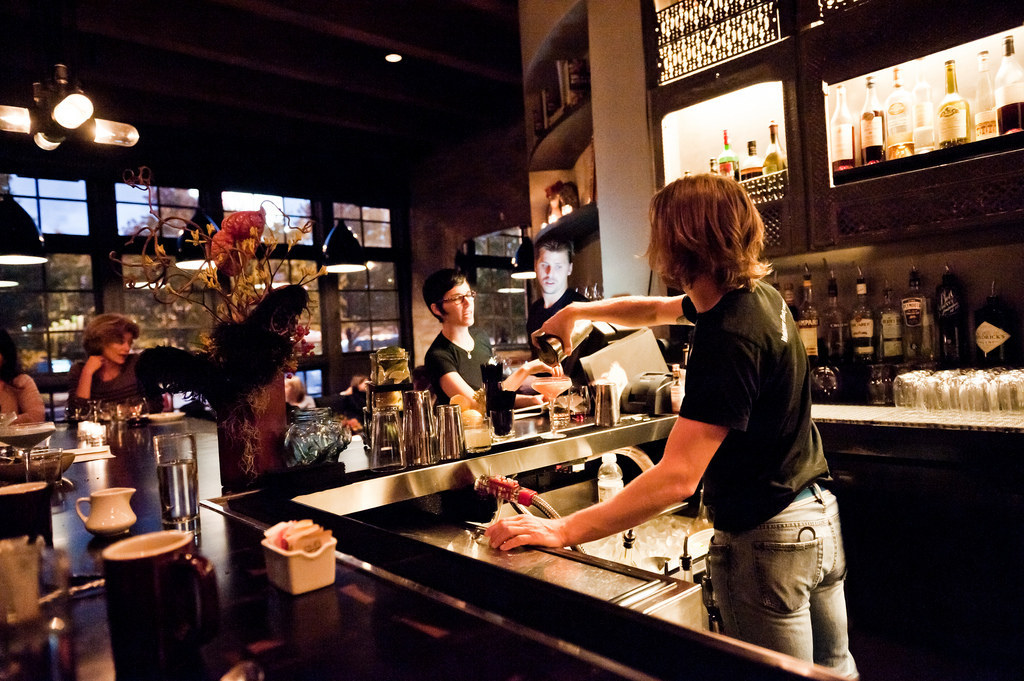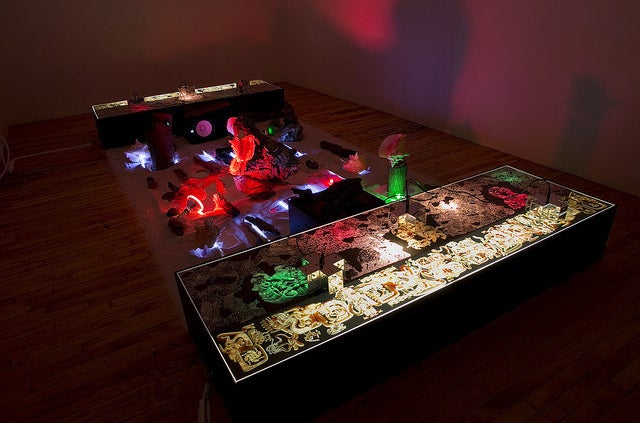 The West Loop, formerly an industrial area, is home to two of Chicago's fastest growing scenes: food and art. A number of stellar contemporary art galleries populate the neighborhood, and the highlight of the area is Restaurant Row on Randolph St., which features an emerging array of sleek New American restaurants such as Girl & the Goat (pictured above top), and its more casual companion, Little Goat Diner.
What to do there: Visit contemporary art galleries like Western Exhibitions and Threewalls, eat on Restaurant Row, and shop at the monthly Randolph Street Market.
CTA Directions: Take the Green or Pink Line to Clinton or Morgan, or take the metra to Ogilvie and walk west.
6.
Ukrainian Village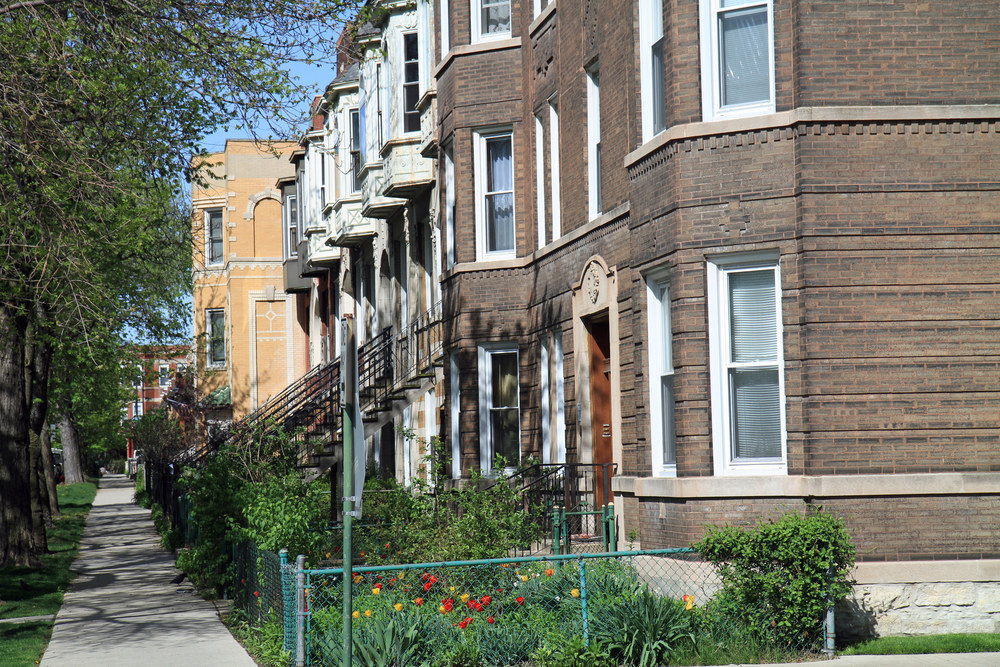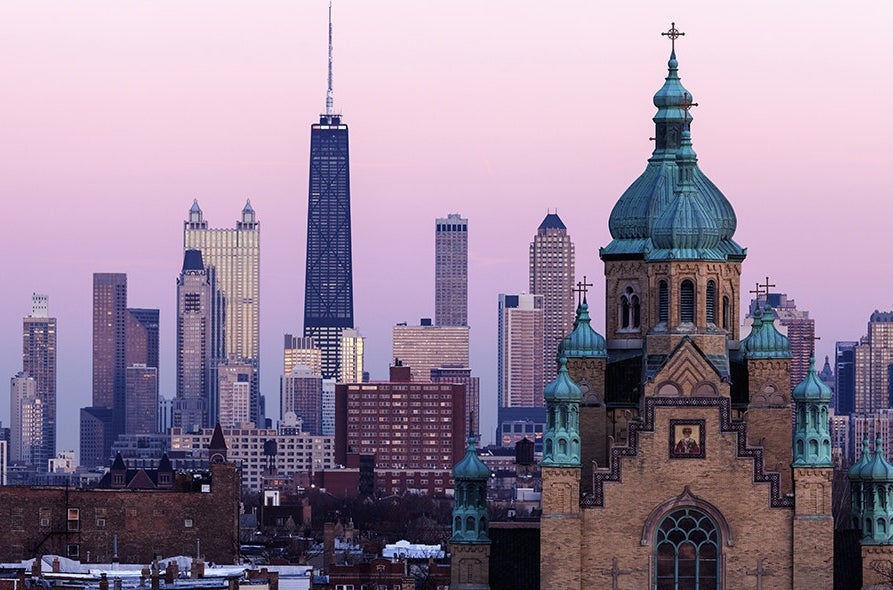 Ukrainian Village is a historic neighborhood that experienced an influx of Ukrainian immigrants in the early 20th century. Even though the majority of the neighborhood's residents are no longer of Ukrainian descent, Ukrainian influence is still ever-present.
What to do there: Visit the Ukrainian Institute of Modern Art; eat varenyky; see traditional church architecture; and, in September, check out the Ukrainian Village Fest.
CTA Directions: Take the Blue Line to Division or Chicago.
7.
Logan Square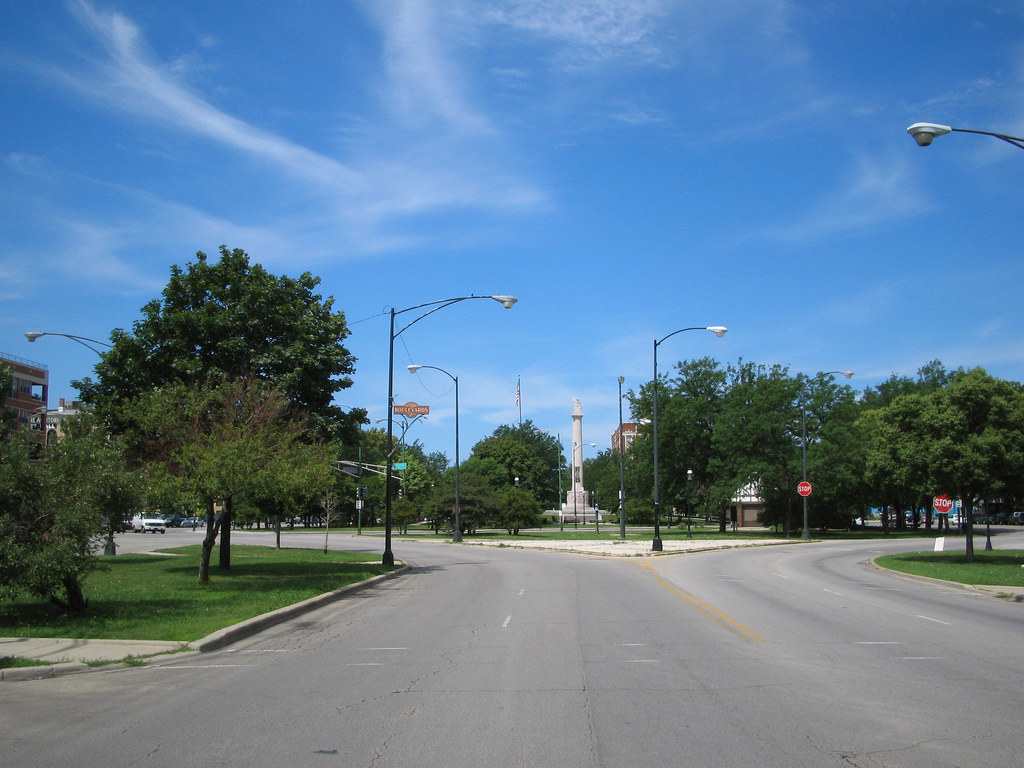 Logan Square is a haven for Chicago's young and hip, and "local" is the perfect word to describe the neighborhood's atmosphere, from locally organized farmers markets to local craft brews. Here you'll find an array of scruffy dive bars, great restaurants, and artisanal. Plus, the area is known for its bike-friendly boulevards and parks.
What to do there: Rent a bike and cruise along the boulevards, sample local brews at Revolution Brewing, and have some tasty pub grub and rustic cocktails at Scofflaw (pictured bottom right).
CTA Directions: Take the Blue Line to Western-O'Hare, California-O'Hare, or Logan Square.
8.
Bronzeville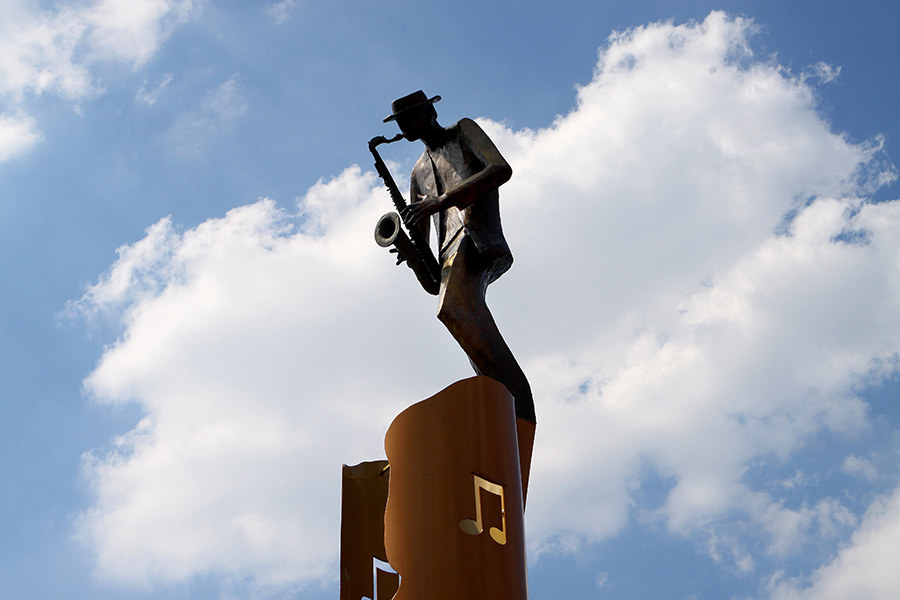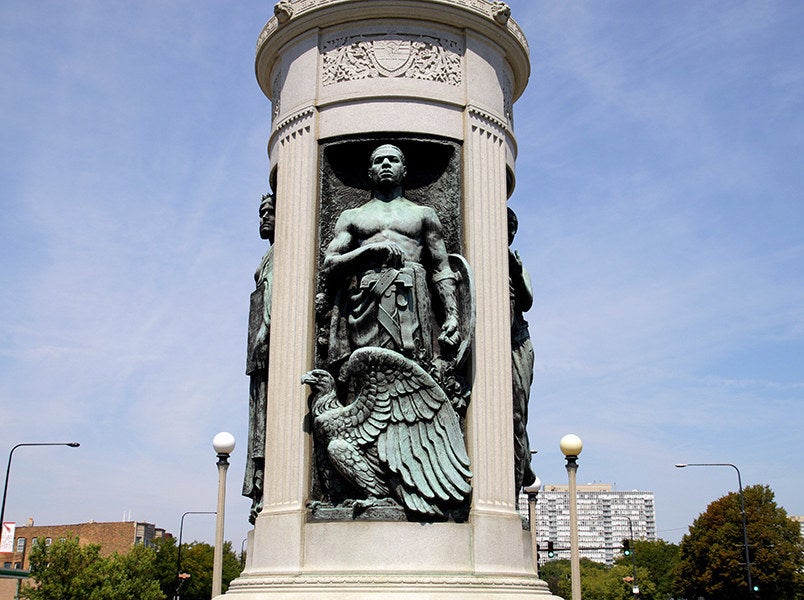 A significant landmark of The Great Migration, Bronzeville is one of the most historical and culturally vibrant parts of Chicago. The neighborhood bred legends from Louis Armstring and Nat King Cole, to prominent civil rights activists, to Pulitzer Prize winners. Today, the neighborhood's rich history is commemorated with some of the best public art in the city.
What to do there: Sightsee all of the public monuments, visit Gallery Guichard, and visit the DuSable Museum of African History.
CTA Directions: Take the Green Line to 35th-Bronzeville, 43rd, or 47th or bus #3 to King Drive.
9.
Wicker Park/Bucktown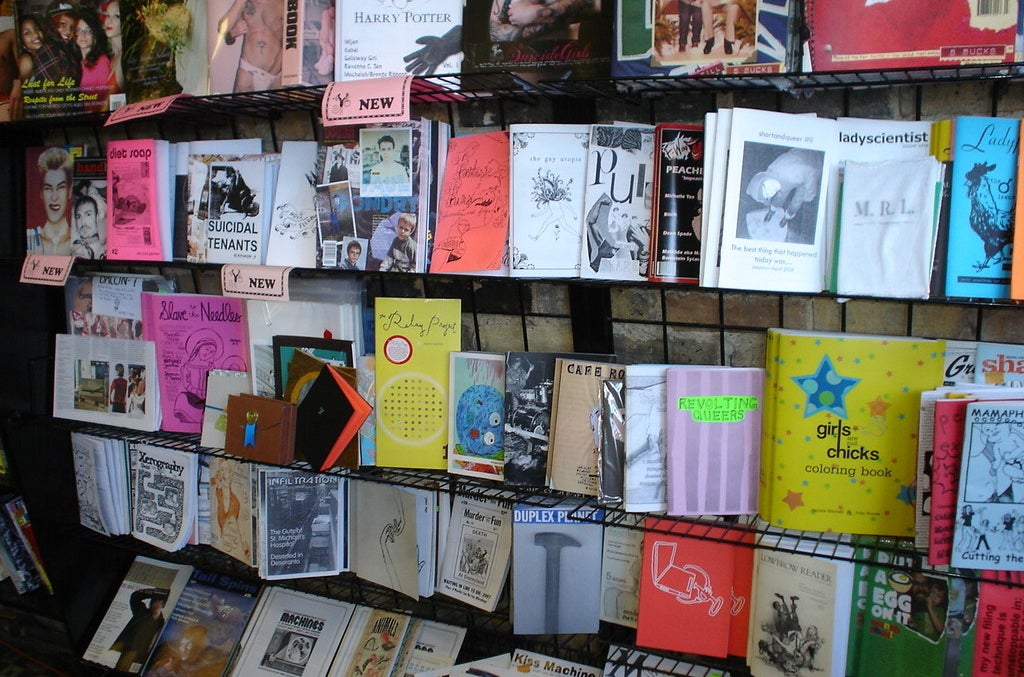 Wicker Park is famously artsy, and it's the perfect place to get in touch with your creative interests or simply to glimpse what Chicago's young creative community is like.
What to do there: See live music, do some vintage shopping, observe artist studios at the Flat Iron Arts Building, and check out the amazing array of esoteric shops, from Quimby's Bookstore to Reckless Records.
CTA Directions: Take the Blue Line to Division or Damen.
10.
Chinatown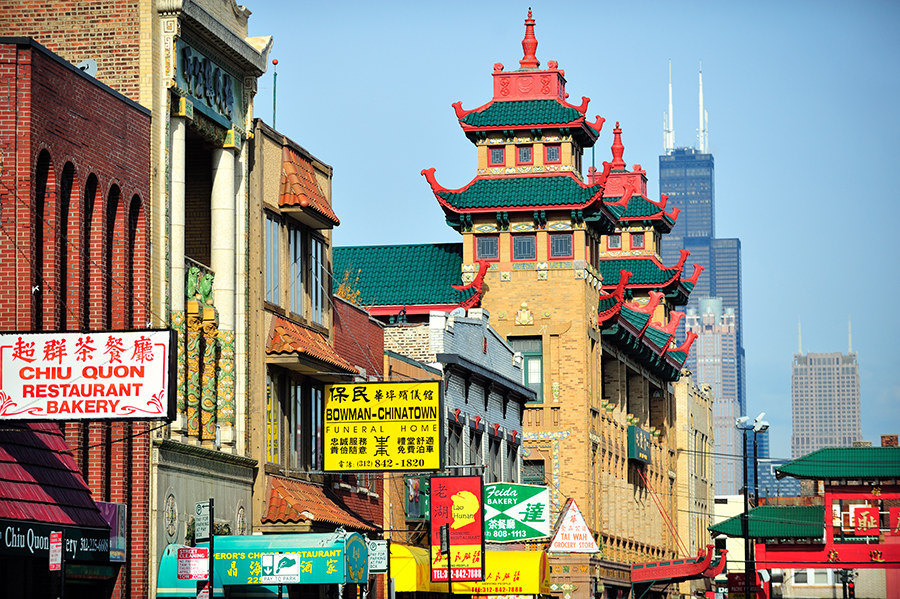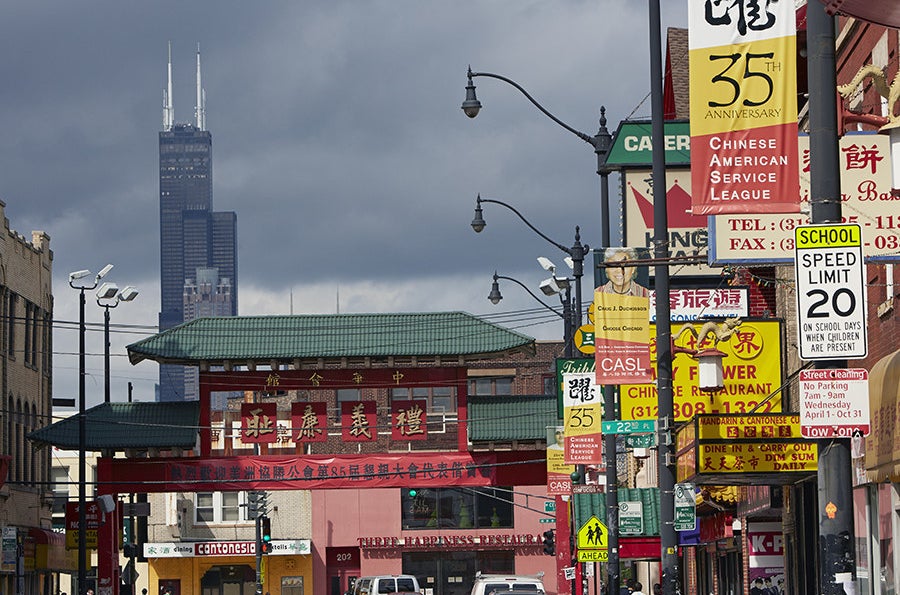 Chicago's Chinatown may just be one of the most impressive and underrated Chinatowns ever. In addition to thousands of restaurants and Chinese karaoke joints, the area is home to amazing views and unique architecture, as well as a pristine new park.
What to do there: Eat authentic Chinese food from virtually every region of China, take a special interest tour offered by the Chicago Chinese Cultural Institute, relax or kayak at Ping Tom Park, and enjoy one of the greatest views of the city from the Chinatown Bridge.
CTA Directions: Take the Red Line to Cermak-Chinatown.
11.
Andersonville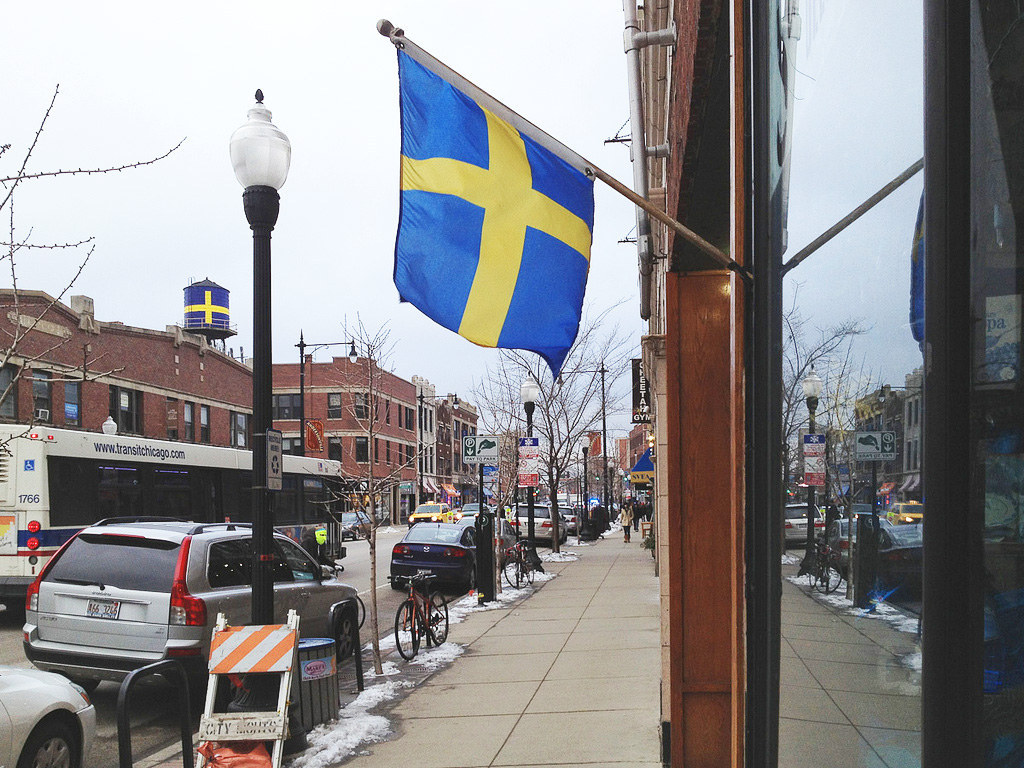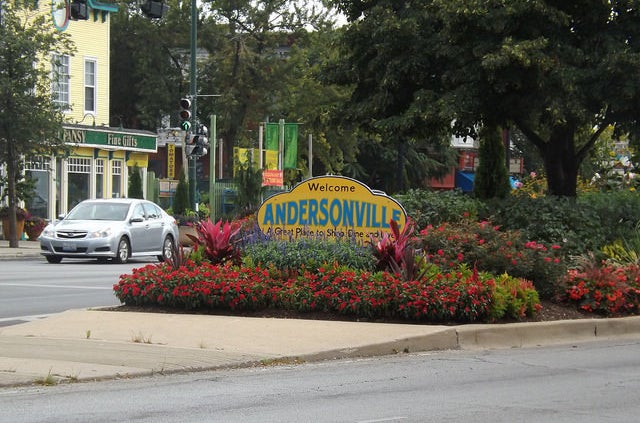 Andersonville is one of Chicago's brightest neighborhoods, scattered with independent shops and incredible brunch places. It's also the city's unofficial Little Sweden.
What to do there: Brunch, afternoon coffee or tea, sightsee the Swedish design characteristics, shop at Andersonville Galleria, and visit the Swedish American Museum.
CTA Directions: Take the Red Line to Berwyn.
12.
Uptown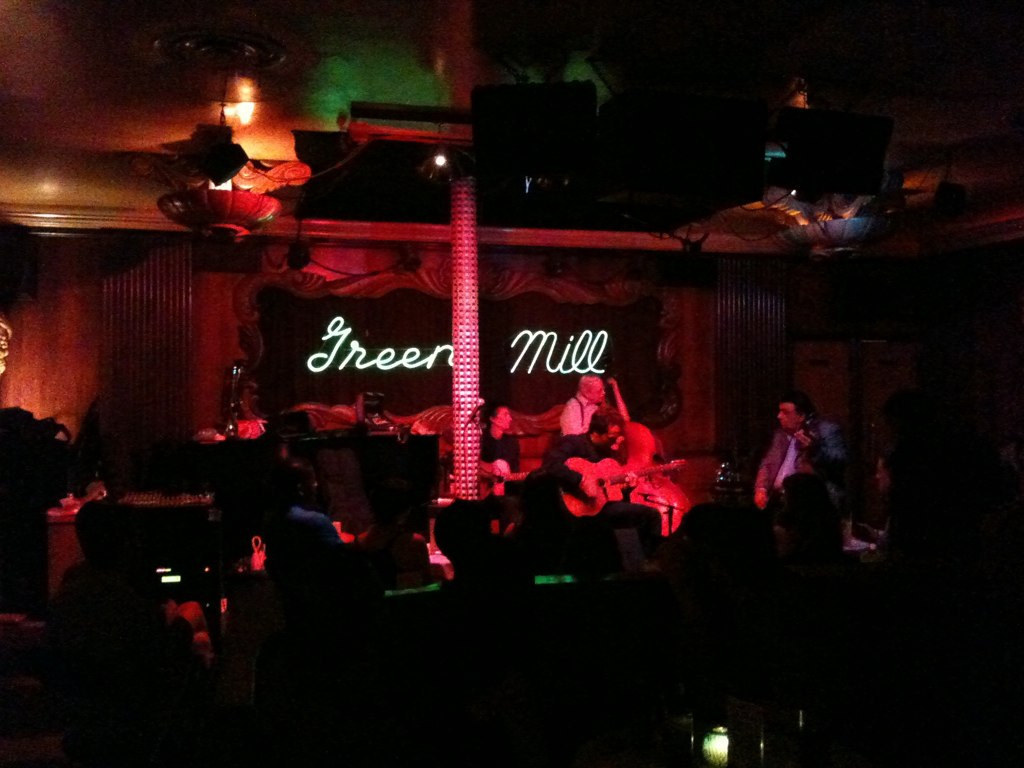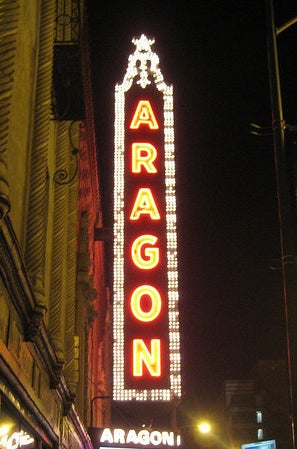 Uptown got its reputation for entertainment back in the Roaring Twenties, and much of the spirit is still alive today. From Art Deco architecture, to restored movie theaters, to music venues that are a century old, Uptown is perfect to catch some evening entertainment. The neighborhood is also home to Argyle Street, an eclectic Asian street known for both dim sum and Vietnamese food.
What to do there: Spend an evening at the historic Green Mill Jazz Club, walk and eat along Argyle Street, and catch shows at Aragon Ballroom and the Black Ensemble Theater.
CTA Directions: Take the Red Line Argyle, Lawrence, or Wilson.