Spinach Artichoke Brunch Bake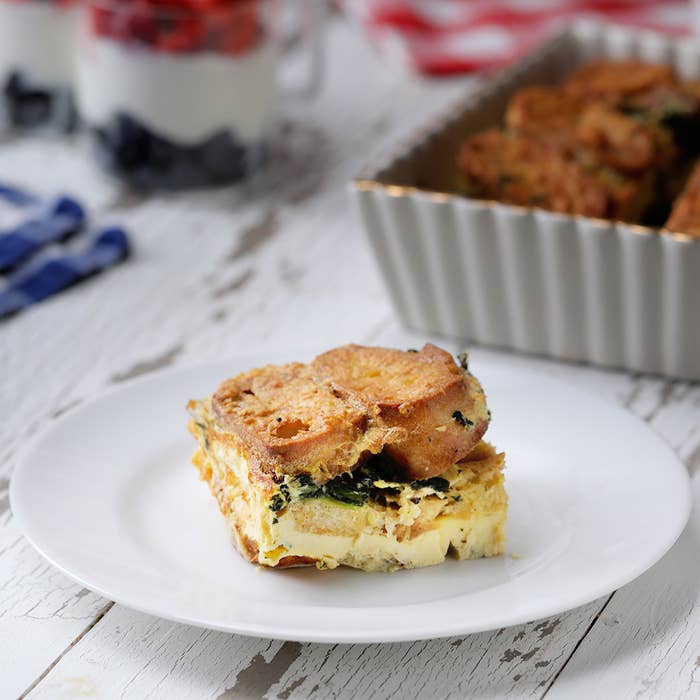 INGREDIENTS
1 baguette
1 tablespoon olive oil
1 clove garlic, grated
½ cup frozen spinach, thawed
½ cup artichoke hearts, drained, chopped
10 eggs
½ cup Parmesan cheese
1 container plain Chobani yogurt
PREPARATION
1. Preheat oven to 375°F/190°C.

2. Slice baguette in half, then quarter and cut into cubes. Toss with garlic and olive oil. 

3. Place on a baking sheet and toast (slowly, drying out the bread) about 8–10 minutes.

4. Place in an oiled baking dish. Add a layer of artichokes, spinach, and a final layer of baguette slices. 

5. Beat eggs, Chobani yogurt, and cheese. 

6. Pour egg mixture over bread and allow to soak in well.

7. Bake 30 minutes or until browned on top and completely cooked through. 

8. Enjoy!