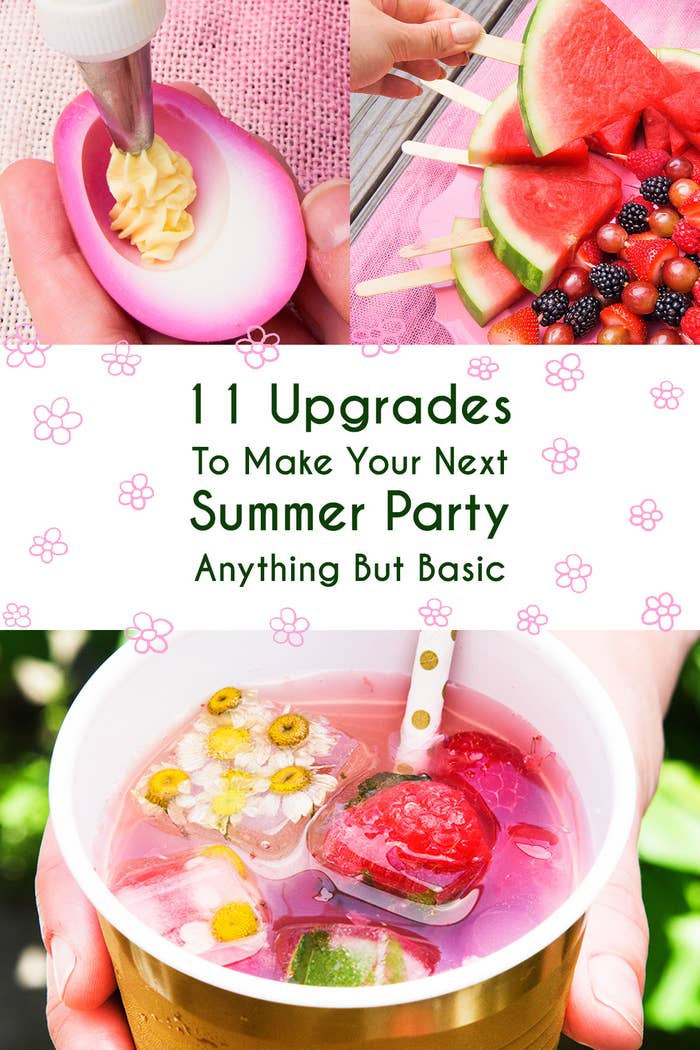 1.
Serve up some extra-creamy deviled eggs made with Greek yogurt and pickled with beets.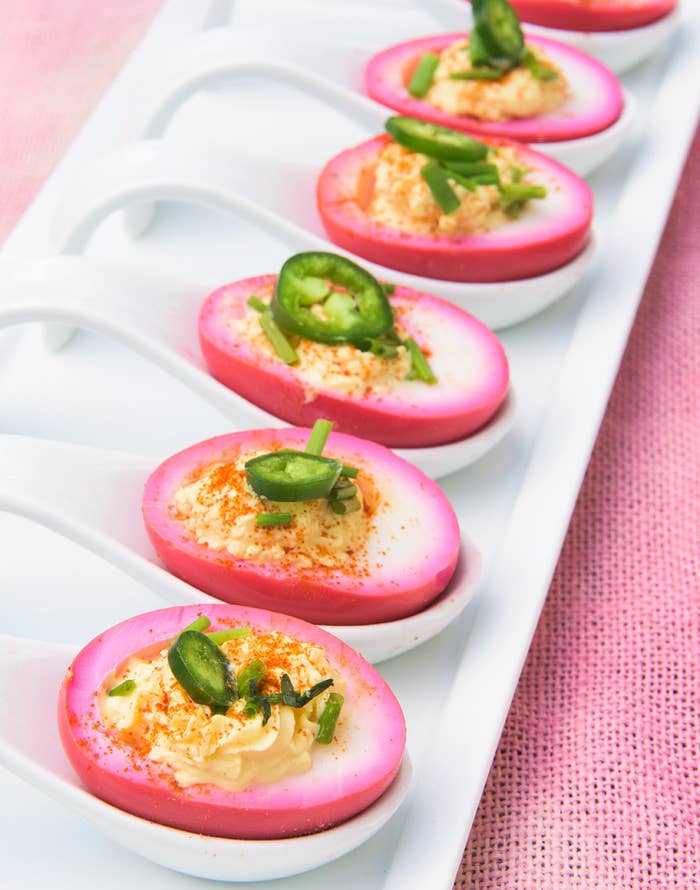 2.
Create a DIY cabbage dip bowl.
3.
Pass out individual veggie-and-dip cups.
4.
For something sweet, pass around fruit pops.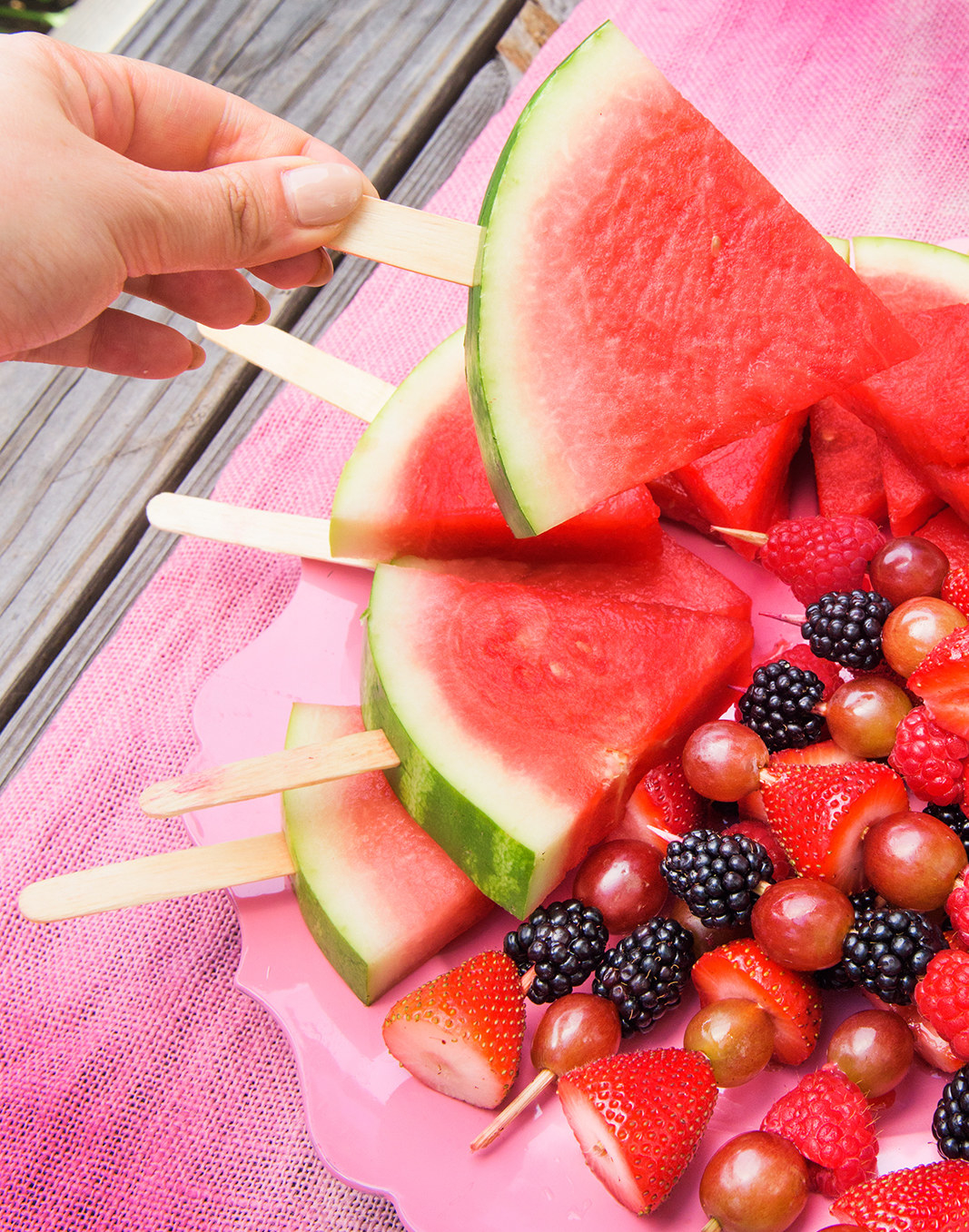 5.
Stuff some Chobani Mezé™ Dip into fresh, late-summer tomatoes.
6.
Dab a bit of dip onto an adorable veggie flower.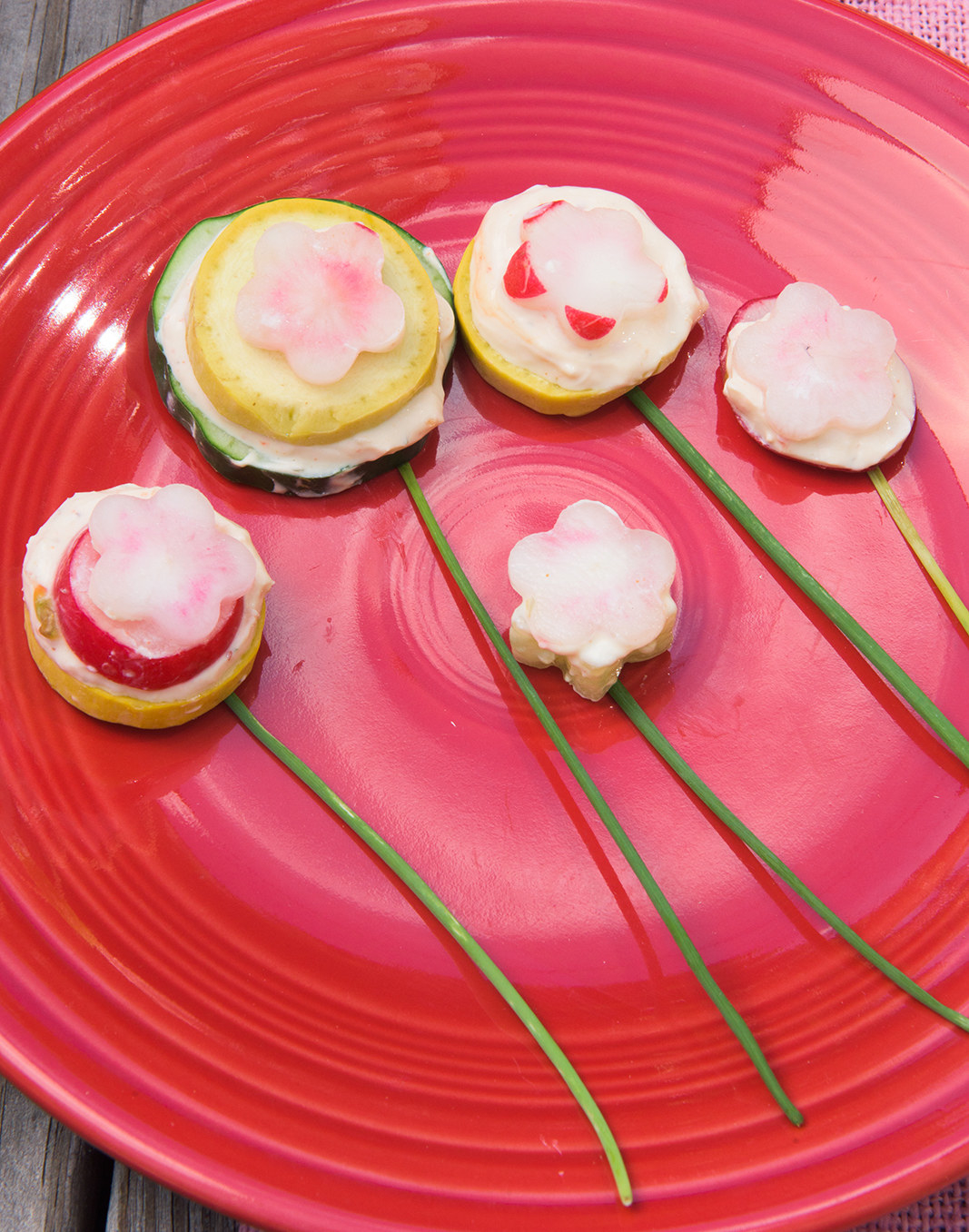 7.
Wash it all down with raspberry lemonade punch.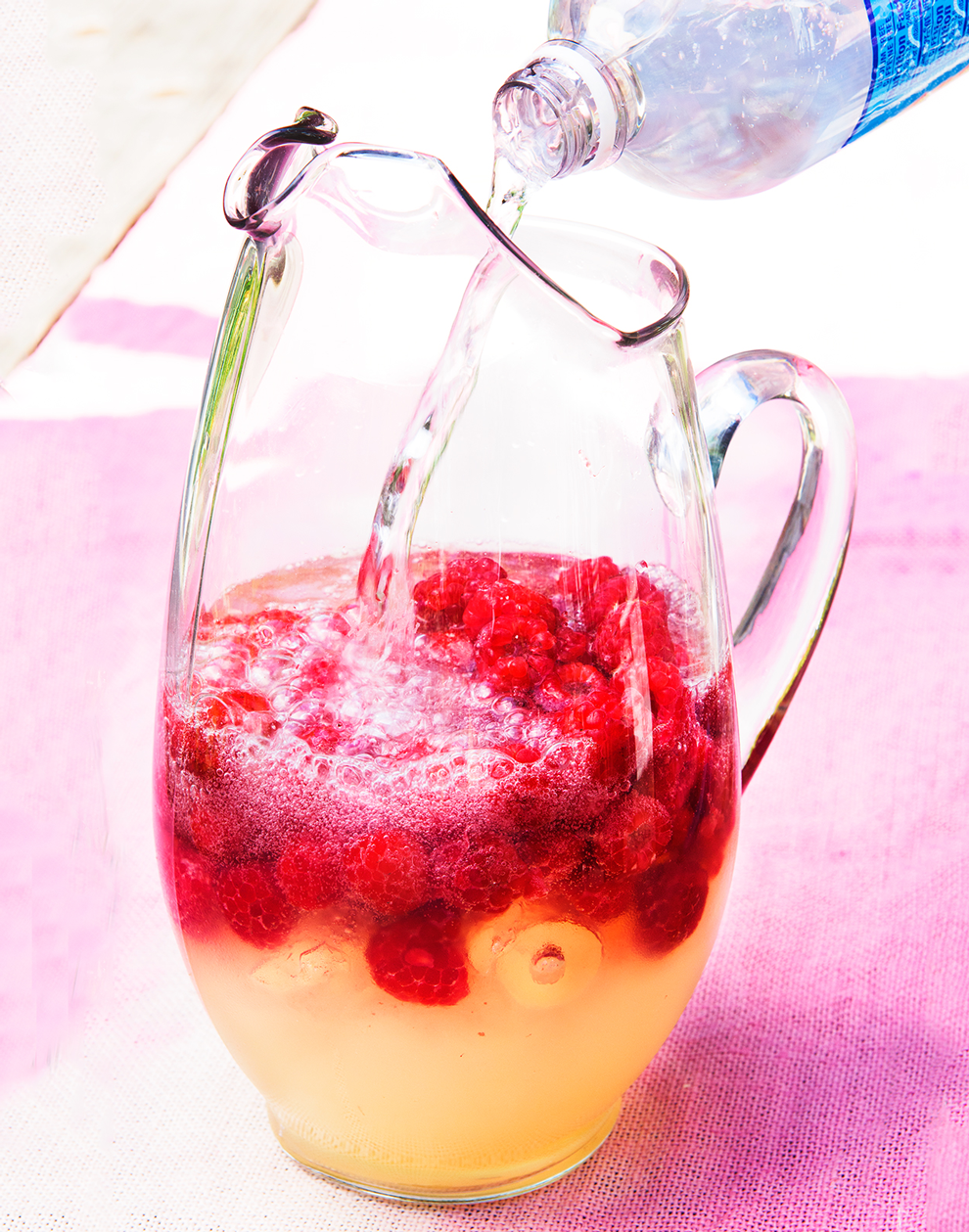 8.
Liven up your ice cubes with edible flowers, herbs, and berries.
9.
Set up a drink station.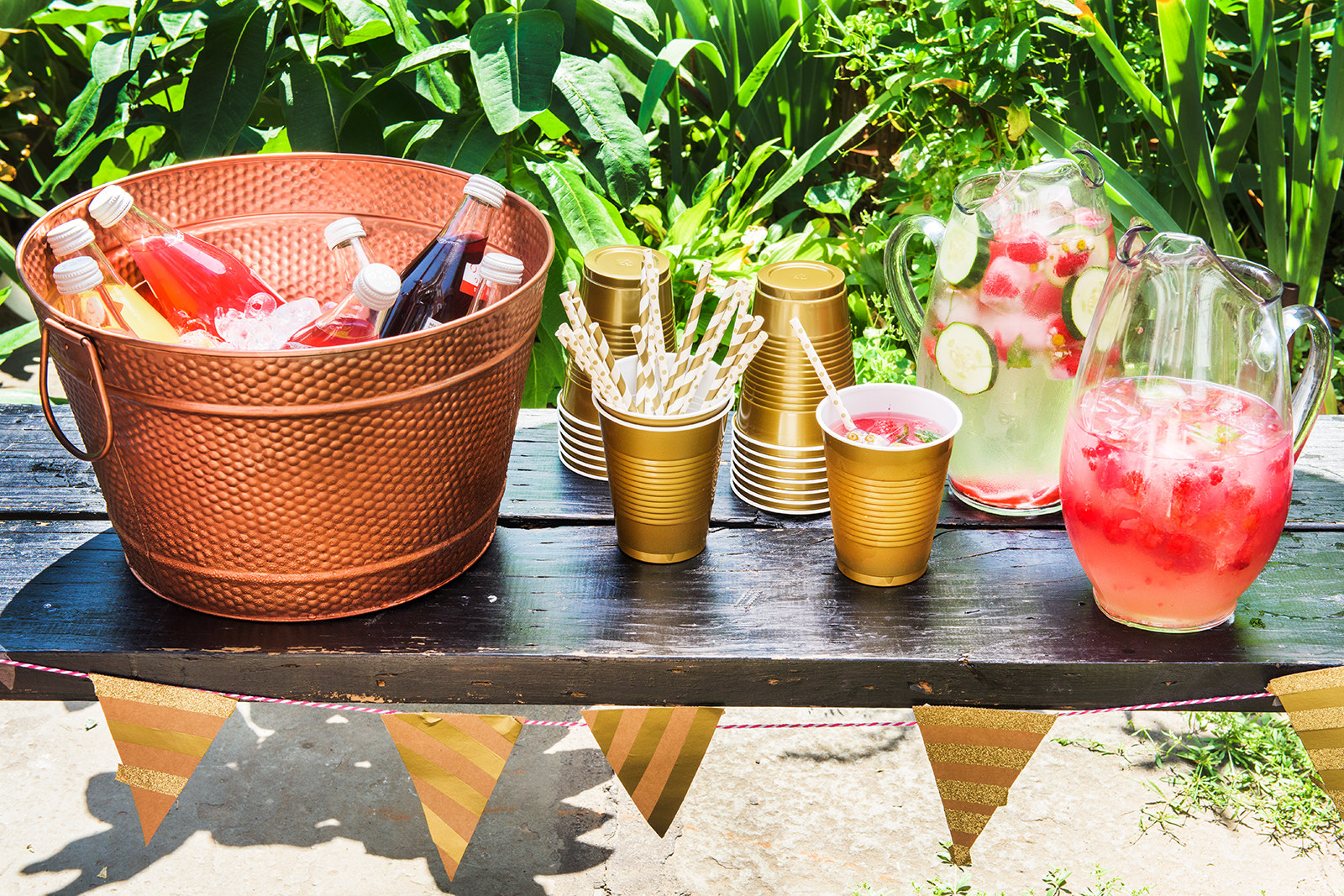 10.
Instead of putting flower arrangements on the table, hang them.
11.
Deck out the picnic table with a tie-dyed runner.
All images Lauren Zaser / © BuzzFeed.