Coconut Banana Cake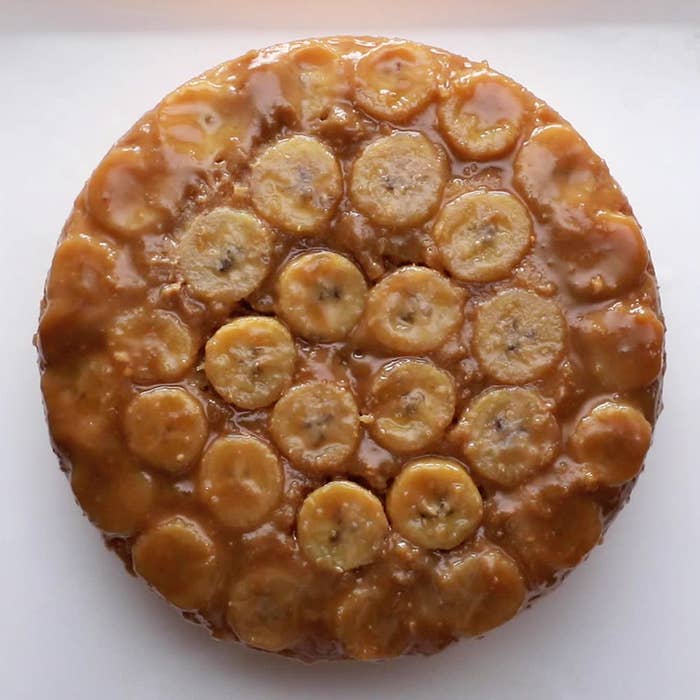 INGREDIENTS
1 box yellow cake mix
3 eggs
1 container Chobani® Coconut Greek Yogurt, divided
1 cup water
Topping
Cooking spray
2–3 sliced bananas
½ cup brown sugar
4 tablespoons butter
PREPARATION
1. Preheat oven to 350℉/180°C.

2. Over med-high heat, combine brown sugar and butter, until melted and creamy. Add ½ Chobani® Coconut Greek Yogurt and whisk until blended.

3. Spray a round 9-inch cake pan.

4. Slice bananas and lay in a fan pattern over bottom of pan.

5. Combine cake mix, Chobani® Coconut Greek Yogurt, eggs, and water.

6. Pour caramel over bananas, then cake batter.

7. Bake cake according to package directions (about 35–40 minutes) or until completely baked.

8. Carefully flip cake onto a plate.

9. Enjoy!