This is Jameela Jamil: a "big, beautiful, utterly perfect cartoon giraffe".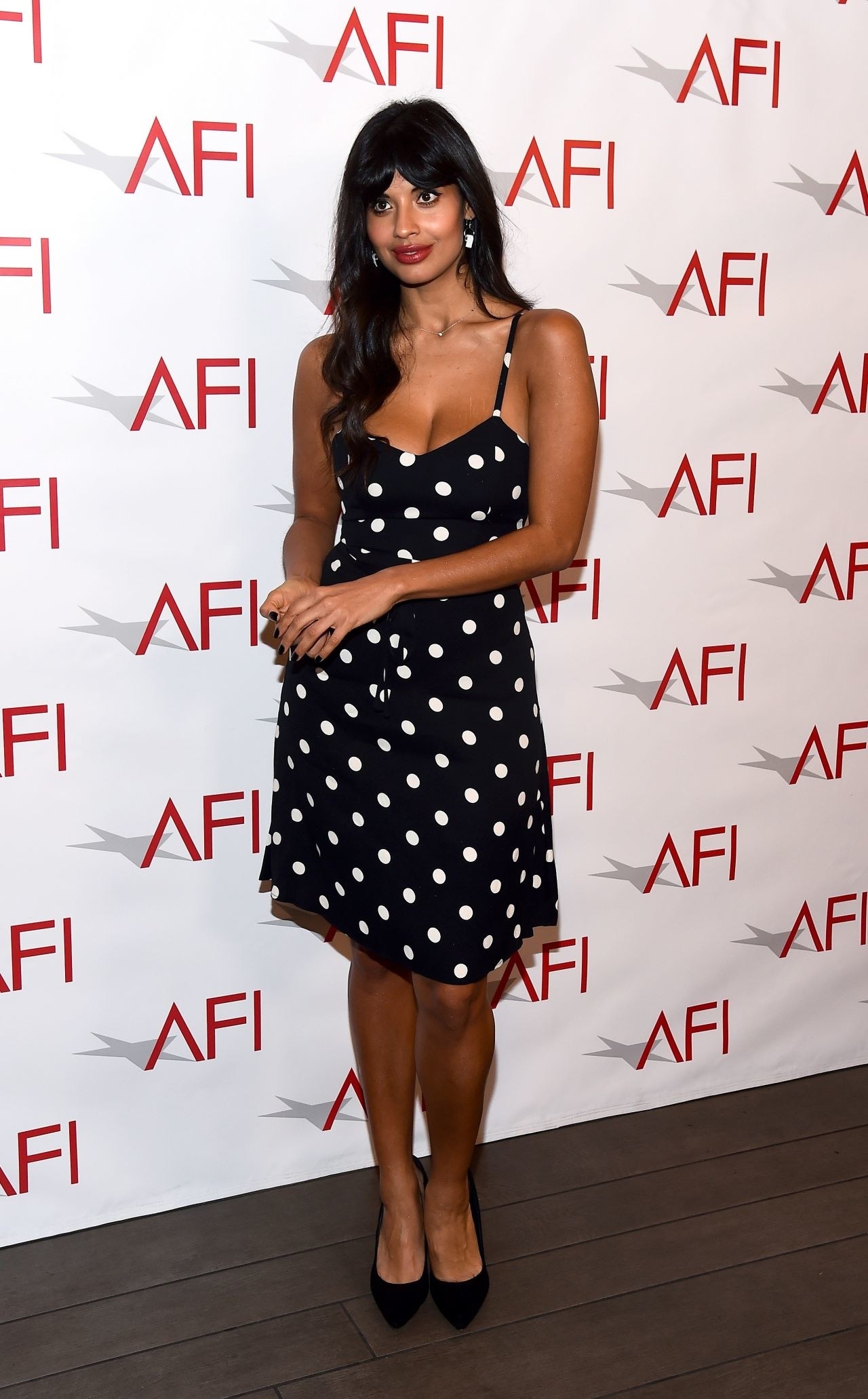 Most recently, Jameela took a stand against ranking a woman's worth by their weight.
Calling out a now-deleted post that tagged the Kardashian-Jenners with their weights, Jameela expressed her rage via Instagram, saying: "Who gives a F*CK what weight you are? What is this toxic bullsh*t?"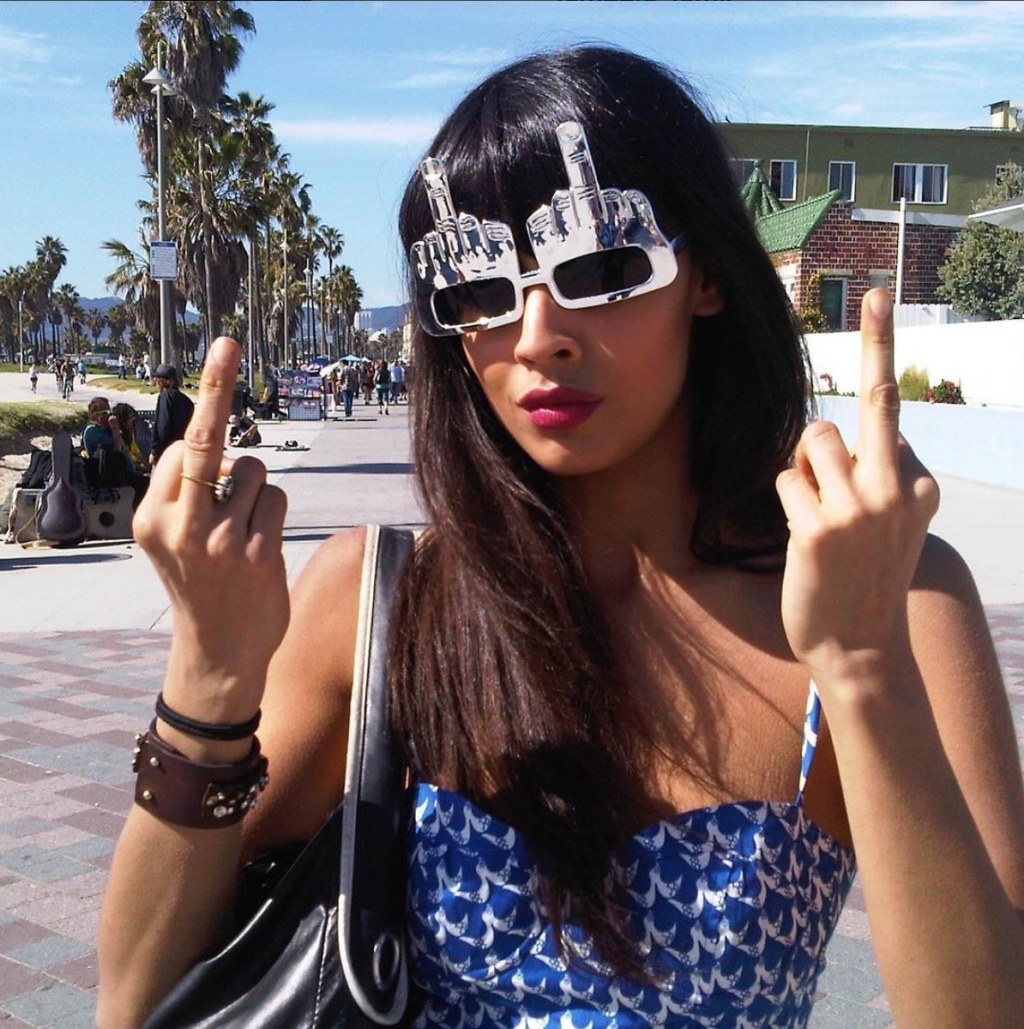 She then uploaded a selfie where she listed all of the positive ways she measures her worth.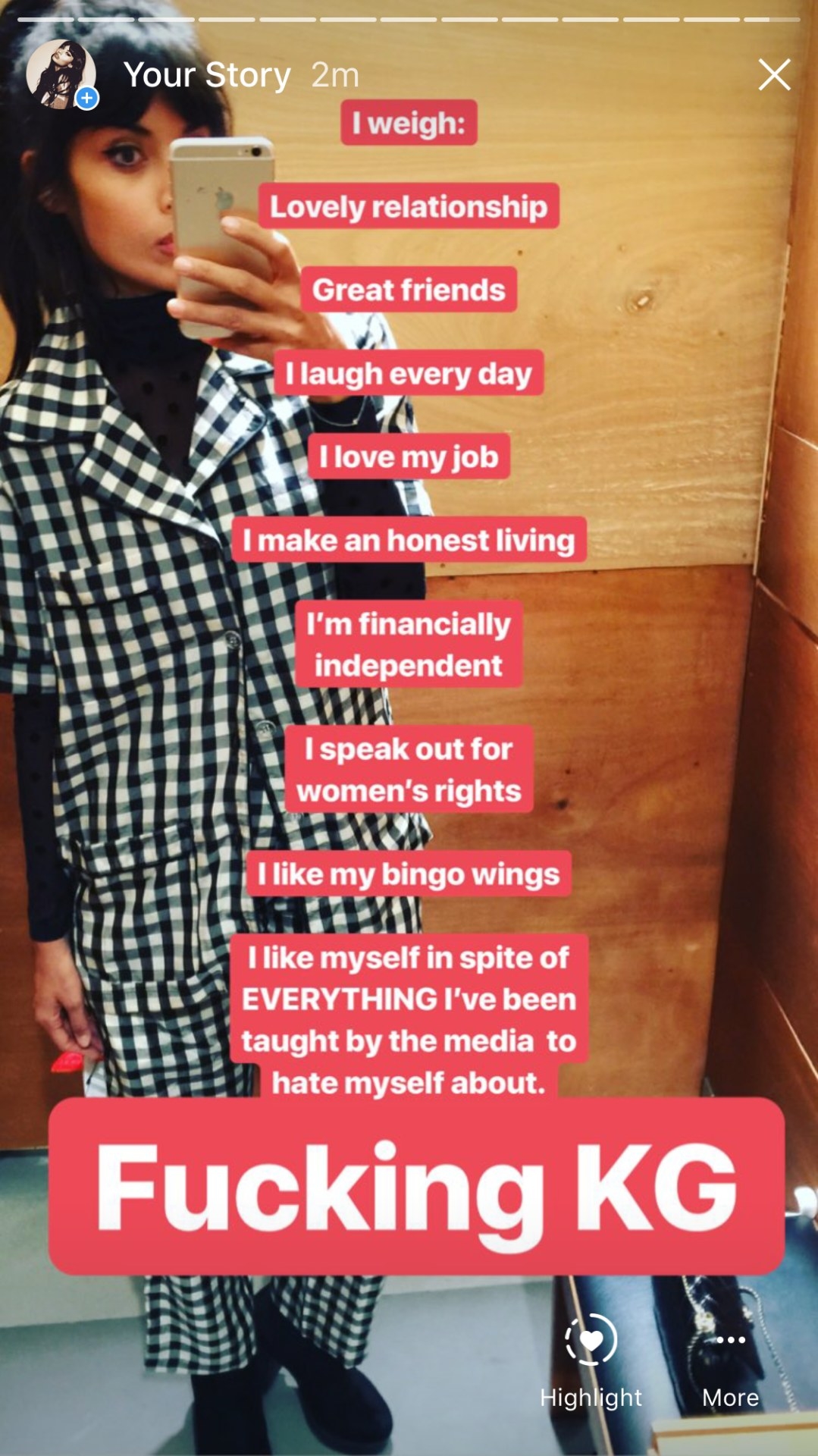 Now Jameela's gone a step further and made I Weigh for women to document their worth.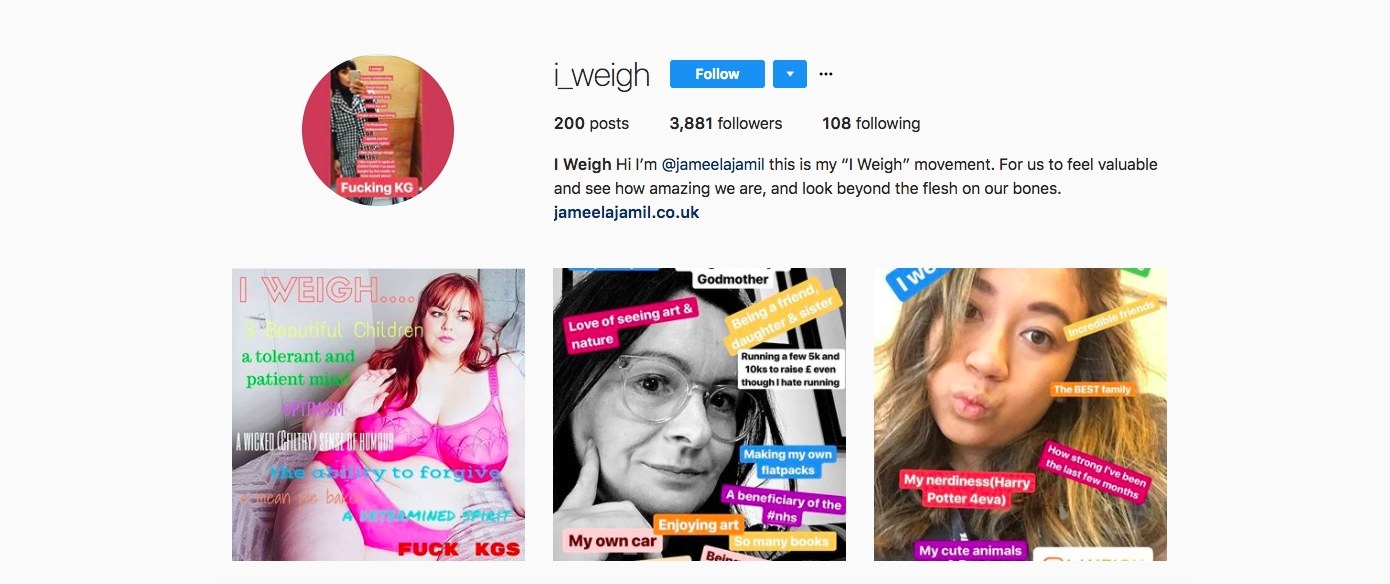 Like this determined spirit with a wicked sense of humour …
And this entertainer, dog mom and creative.
People are absolutely living for the movement.
You can check out Jameela's full blog post about the movement here!
This post was created by a member of BuzzFeed Community, where anyone can post awesome lists and creations.
Learn more
or
post your buzz!