Many of us think we know our dogs better than we know ourselves, but if they could ~actually~ let us in on what they're thinking, they'd probably communicate that they'd like something more exciting to eat, thank you very much! Luckily, Chippin's got them covered with tasty treats galore that — surprise! — are packed with fruits, vegetables, and nutrients to promote healthy pups.
And what's better than a treat that tastes as good as it is nutritious? One that's on sale, of course! From now through July 6, use our exclusive code BUZZ30 at checkout to score 30% off your purchase. Happy wallet, happy pup, happy you!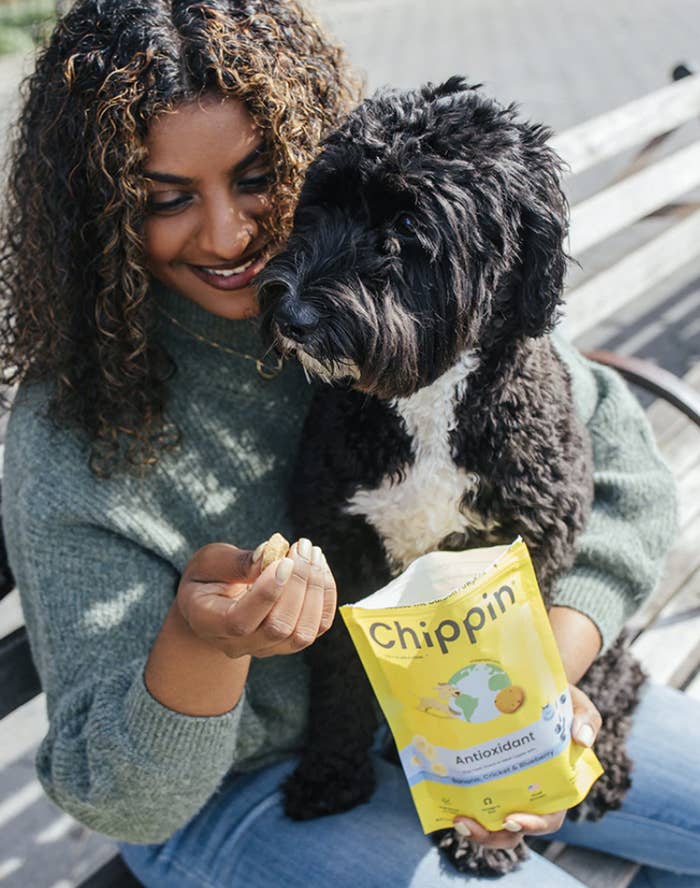 In case you're unfamiliar with Chippin, they're a woman-owned small business (we love to see it!) making dog food and treats with, just, the *most* delicious-sounding flavor combinations. Think: peanut butter and pumpkin, cranberry and sweet potato, banana and blueberry...are you — er, your dog — drooling yet?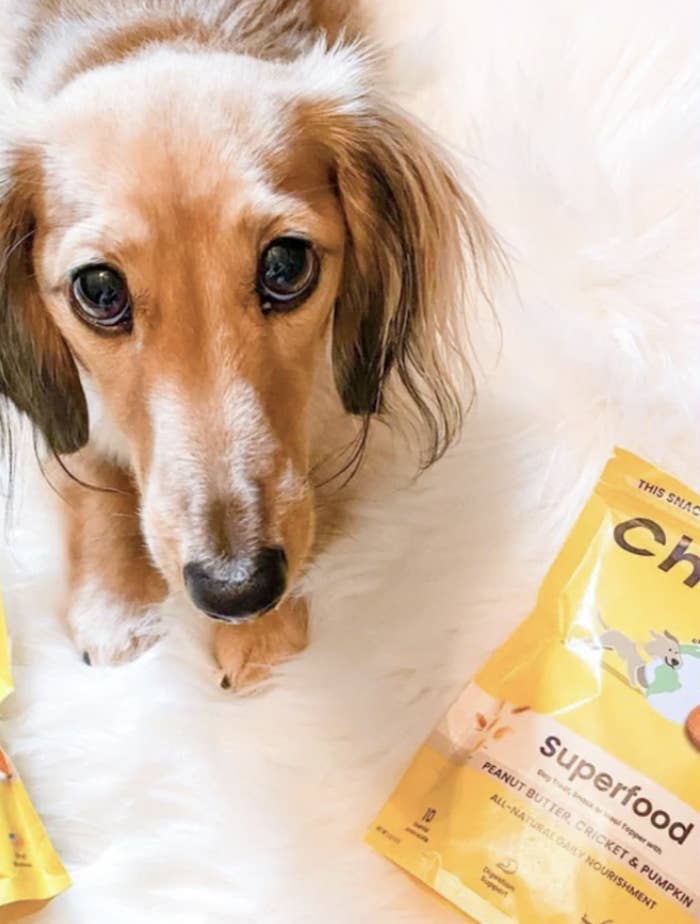 In addition to being packed with tasty ingredients, these treats offer a range of benefits, from supporting better gut health to boosting your pooch's immune system (and even getting that coat nice and shiny). Plus, many of them are made with a surprising ingredient — crickets! — which provide amino acid-packed protein, but with a far smaller eco-footprint than meats like beef. Hooray for helping the environment one treat at a time!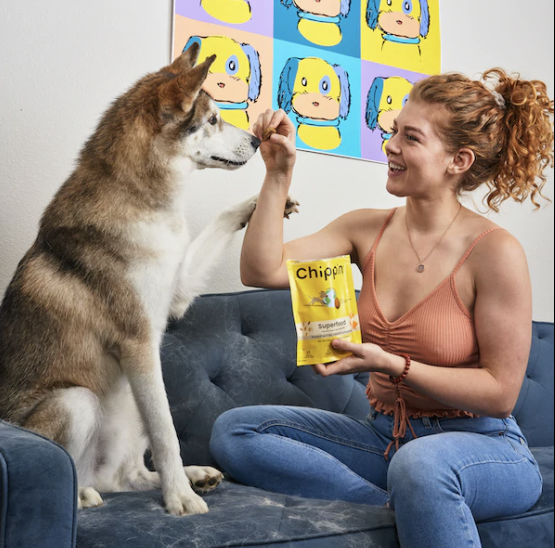 We as humans know that variety is the spice of life, and now your dog can mix things up with Chippin's wide assortment of tail-waggingly good treats and jerkies:
Smokehouse BBQ Bites, which are made with easily digestible, hypoallergenic cricket protein rich in omega-3s to help keep your dog's skin and coat nice and healthy. Just be forewarned that they'll probably start begging for these all the time once they taste that natural hickory-smoked flavor.
Cricket Jerky that'll perk your pup's ears up whenever they hear the rattling of that yellow bag. They'll love the taste of the carrot and sweet potato blend, and you'll love the fact that you found a training reward that's also good for their gut.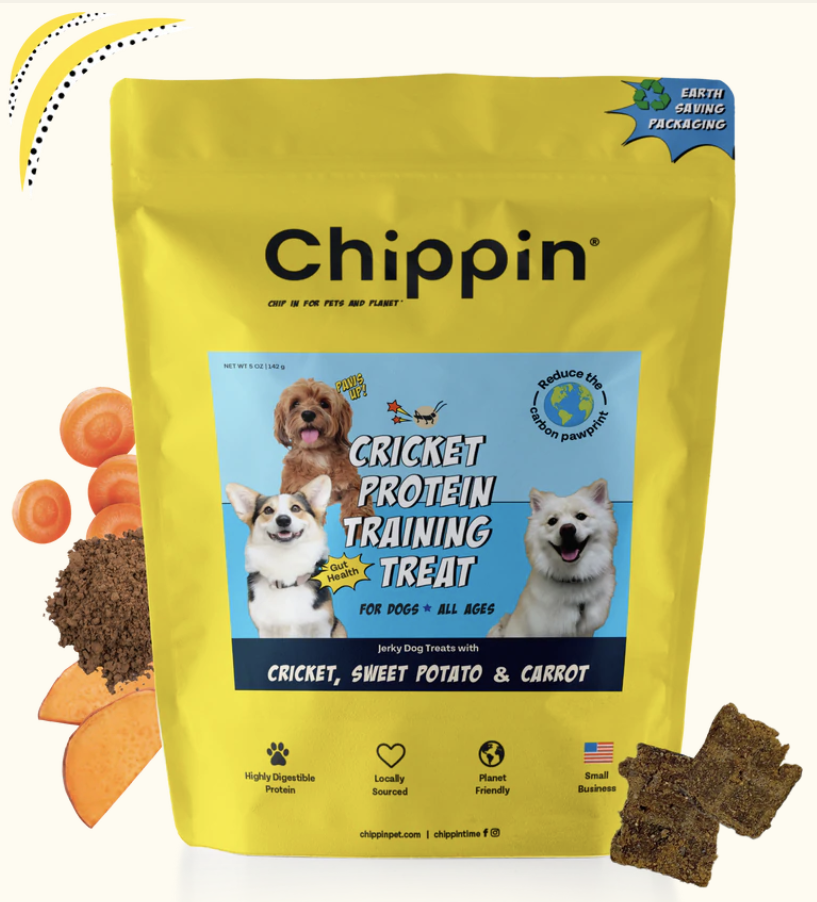 Spirulina Dailies to ensure your dog gets enough veggies and greens, but by eating something they'll actually look forward to. These vegan bites are made with kale, carrots, and spirulina, a plant-based protein that can help promote better bone and joint health.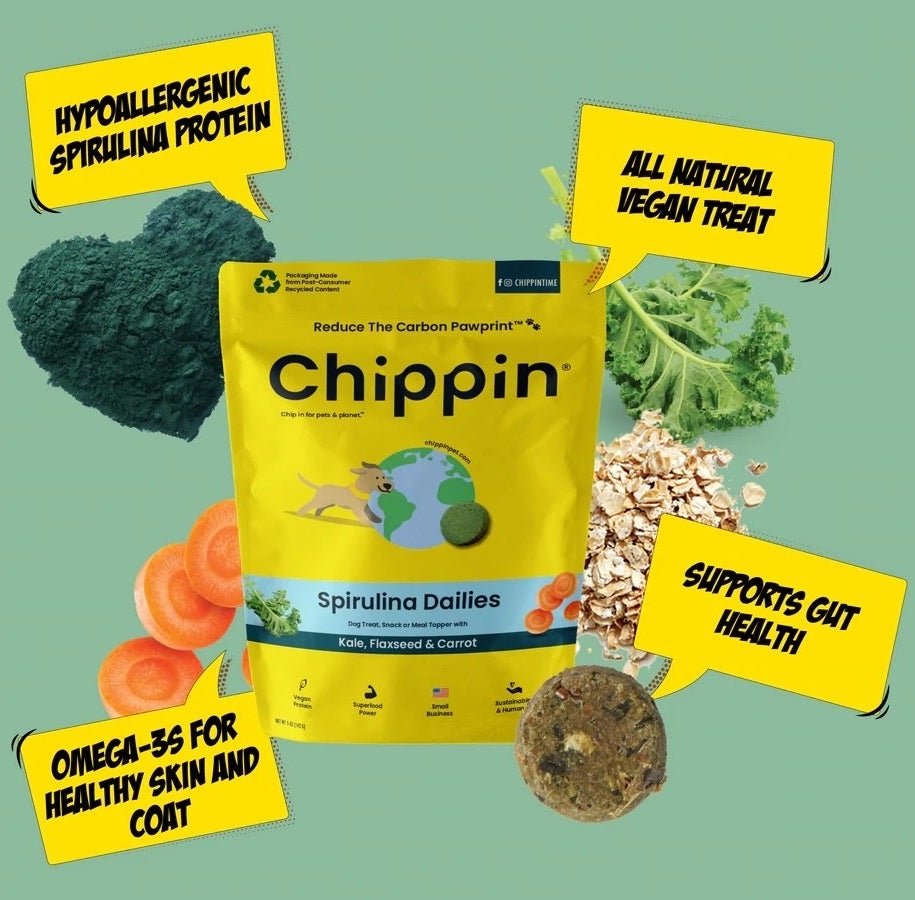 Decisions are hard, but fortunately, Choppin offers a range of bundles to give your pup a robust sampling. In addition to their popular training and nutrition variety packs, there are even bundles curated for seniors, puppies, and dogs that follow low-fat diets. Whatever your pup's preferences may be, they're sure to find a snack that'll get the "two paws up" seal of approval.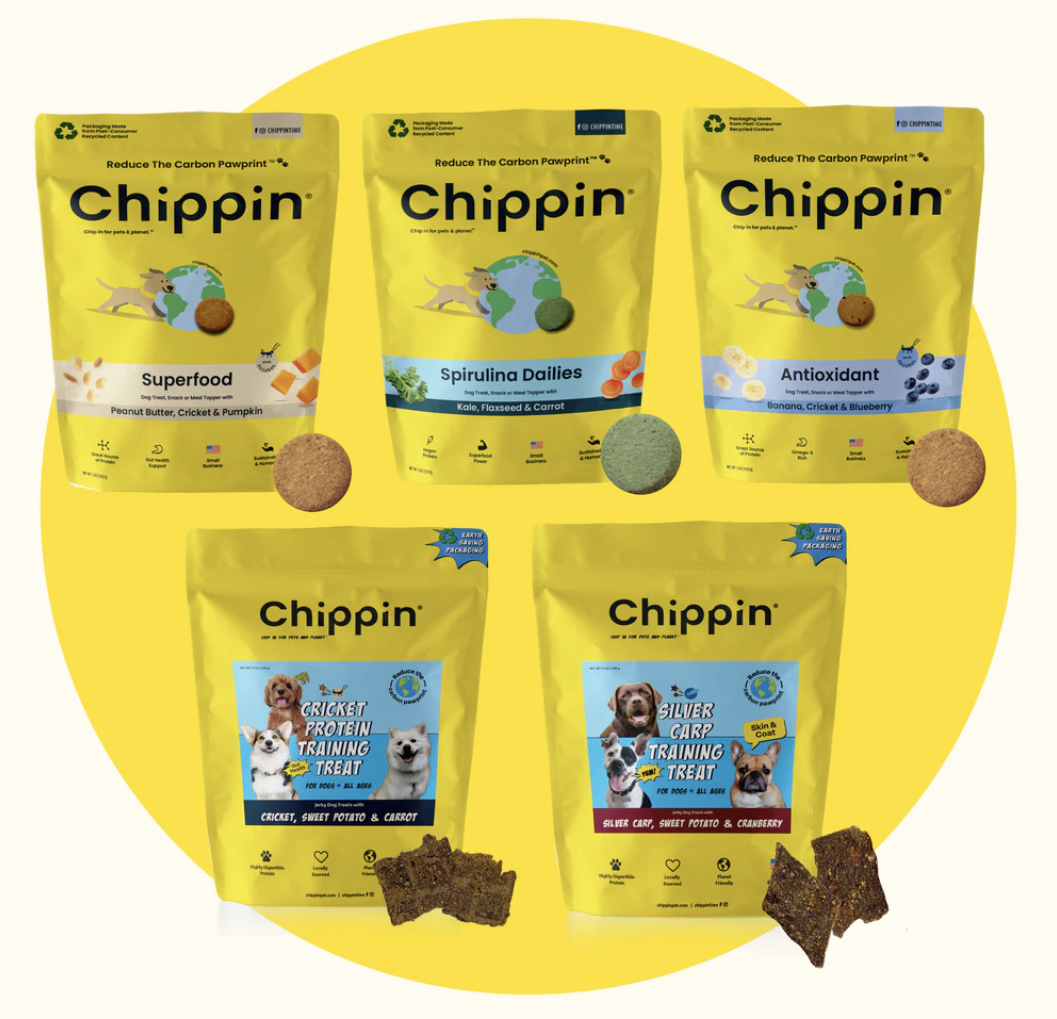 Whether you decide to do it up with a variety pack or go the a la carte route, don't forget to enter BuzzFeed's exclusive code BUZZ30 at checkout to score 30% off of treats your dog will be excited to "WOOF" down!