When do you set your alarm for a studio day?

As if I set only one alarm who do you think I am

I set at least 10 alarms; usually in 5 minute intervals

6:58 and then 7:04 but sometimes when I'm feeling crazy 7:07

Every 5 minutes from 7:30 - 8:00

Every three minutes between 6:45 and 7:00

About 20 alarms in between 6 and 7 am

Time for improv in movement! What's your go to move?

Lay on the ground and wait

Walking around distracted af (shhh I'm paying attention I swear)

Getting anxious about Renee's instructions

Moving my limbs someplace

Trying to get someone to follow me and failing miserably

What wild card scene were you too afraid to pitch?

None; I pitched what I wanted

I pitched every thought I got

I pitched a tampon commerical and got SHUT DOWN

An interpretive movement pitch about primary and secondary fermentation

Sweeney Todd. Riverdale. The Third Man.

A scene from a drama called 'Goblin'

Where can we find you during the thirty minute breaks?

On my phone lying down probs

Visiting a different group

Reading. Books and people.

Reading something pretentious

Napping or eating fruit snacks

Curled up in a corner probably

Talking to people in the halls

In the hallway talking to folks or getting ready in the classroom

Most of your as ifs are about..

Various members of the fam bam

Katie Bull calls on you to do some gibberish in class. It sounds a bit like.

Is this an Asian language? Maybe? Am I being racist? Probably?

The Devil fucking a three headed goat up the ass

Whereforororeseeeaaahouhoho rererejayjeejeeha hoohoo oooohyeah baby

WAOW WAOW BUBBALAGUMBATUSHI

Two homeless germans deepthroating

Pick your favorite word that starts with E

Sebastian when they make the la la land musical

The main female love interest (that'll be a first)

Jack Petersen, in the musical I'm going to write about him

Hedwig in Hedwig and the Angry Inch

I don't care what role it is, so long as it warrants me an Academy Award

George Lopez In Sharkboy and Lavagirl

call me a basic bitch all you want but Elphaba

any female lead in a Sarah Ruhl play

hasn't been written yet!!1!1! *theater kid flourish*

What drink do you order at a bar?

Rum and Coke bitchhheezzz

Macallan's 18 with a single ice cube

Something entirely too girly

I just drink smirnoff ice in my dorm room

Nothing bc i am a child who knows nothing

What's the meanest thing Jacquelyn has said to you?

"You okay? Do you need to go?"

Probs that I wasn't prepared or some shit

"Wow...I just have to be honest, but that was really untruthful."

"I just need to tell you that you've made a very bold statement by showing up at the last minute"

"I just feel like you're not letting anything in..."

We actually get along pretty well

"You came into the room with such sleepy energy!!!11!!!1!!!"

"Your uncooked potato was very distracting"

"Don't ever say that again."

"You don't strike me as a particularly awkward or anxious person"

"You're like a black hole. You bring down the energy of the entire room."

"You either find the stakes or you don't do the scene"

She told me my scene got worse for a bring back :///

When or where was the last time you cried in studio?

Save your tears for the pillow or moment lab which ever one comes first

Thursday after Jacquelyn gave me a panic attack ?

The bathrooms in Pearl during Speech lmao

I've never cried in studio

Honestly I cry at studio so much it all blurs together

In speech when Katie Honaker gave me a hug

Kimmel 8th Floor Bathroom

That's disgusting. And wrong. I don't even get-- why would-- I've never cried about anything, anywhere. It's none of your-- you have-- the nerve, the audacity, crying is for babies, technically. And it is terrible for you, face-wise. And how-- how do I kn

Doing the music exercise in movement

In katie honaker's class bc she makes me feel safe as fuck

Who is your secret studio crush?

Chelsea and it's not a secret I love her

Walter (the elevator man)

Three people: me, myself, and I- honestly the three hottest people in Atlantic!!

Not a secret but CARL HANDS DOWN

Jack Petersen why is this a question

What's the biggest L you have taken this year?

Having studio stress take my anxiety up 20 notches

I thought all trains were the same size?

The lack of money in my bank account

The loss of any remaining self esteem

I got way too turnt on a wed., came to studio super hungover after throwing up upon waking up, and then threw up in my mouth 3 times during classes, claiming it was poisoning

Spending $10 on The Penitent

Peed in Tompkins Square Park

Don't even get me started

listen up motherfucker if you think I have ever taken a train in my life you are sadly mistaken. THESE BOOTS ARE MADE FOR WALKIN

Probably going to be my etude

What do you always forget to bring to studio?

The fucks that I should be giving

Food from the dining hall so I don't have to spend a million dollars at Chelsea market every goddamn day

My plant-based protein bars

Energy and/or will to live

Hair ties, tampons, self-esteem
Which Member Of Group N1E Are You?
Congratulations! Siena is by far the most mature member of our group. When she's not traveling the world, she's out at the club or posting some sick pics for her instagram followers. Her levelheadedness, spirituality, knowledge, and honesty is unparalleled. You couldn't have done better on this quiz.
Jack Petersen is the purest and funniest member of our group. With a heart as big as he is and an unparalleled mind, he is a necessity to the group. He's always there to chime in with anecdotes, characters, feedback, and whatever else you need. He is the perfect shoulder to cry on.. if you can reach it.
When thinking of Alyssa, the first word that comes to mind is brave. She is steadfast in her ways while also being vulnerable and empathetic at the same time. She is a blessing to have in your group because there truly is no one as kind as she. And if Alyssa didn't do the homework, no one did it.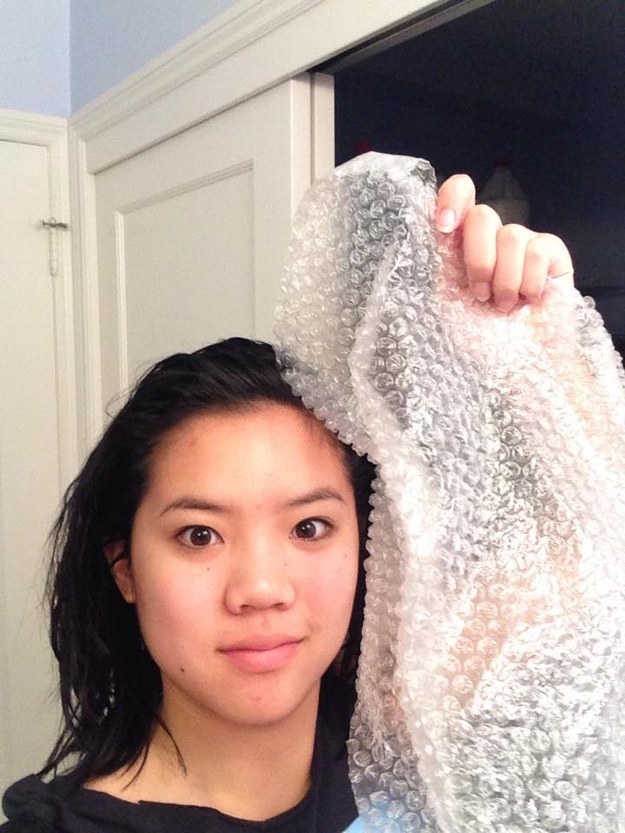 The CUTEST member of N1E by far. Alex is quite the enigma at first, but once she opens up to you, there's no turning back. The love in her heart is visible to all who come to know her. When she acts, it is gut wrenching. Our group would be nothing without our little ice skating princess.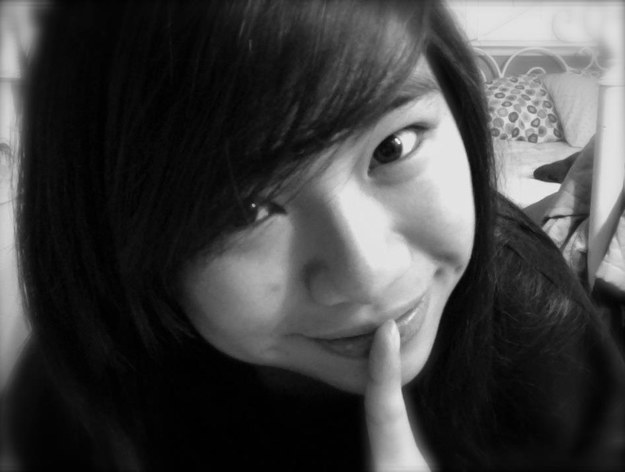 Alec puts his whole heart into everything he does. He cares so much and so completely that you can't help but adore him. Alec is always there with a hand to hold when times get tough. He is easily the most under appreciated member of our group and I strive to change that each and every day.
With his booming voice and shining personality, Keivon is hard to miss. He loves to play us a number on the piano or give us a beat when we're messing around. He's easily one of the funniest members of our group, but when his sensitive side comes out it makes all the ladies swoon.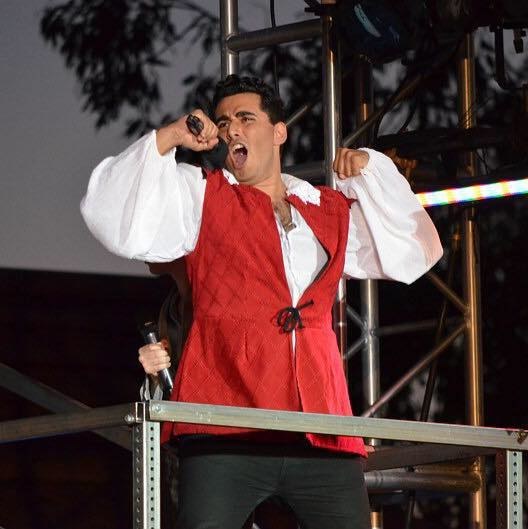 Congratulations! You are the baddest bitch in town. Your hair is almost as fiery as your heart, and you love as loudly as you "accidentally" yell "pussy ass bitch!" every time someone does brave work. You are so talented and really just the best.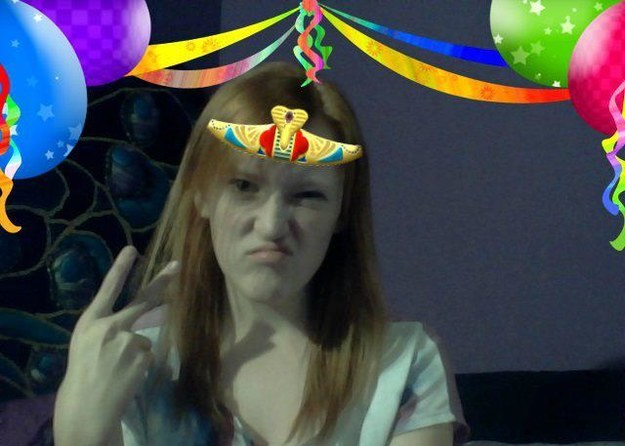 Kris is a big old nerd but we love her regardless. Her knowledge of books, movies, TV, and more is unparalleled. Kris also has a massive heart and a lot of love for everyone in the group. She can make anyone feel better with her big eyes and infectious smile. Do you wanna touch her tattoo?? It's healing quite nicely.
The southern belle of N1E, Amber has that Texan charm and heart. Her impeccable focus never falters which makes her a great scene partner and incredibly fun to watch. She loves us almost as much as she loves Julio (which is A LOT).
Our little midwestern baby! This small town girl is taking on the big city, one step at a time. She always puts others before herself (even when she sometimes shouldn't). The three things she loves most in the world are her boyfriend, her bunny, and Harry Potter and she isn't afraid to let you know that. Just wait until she bats those long lashes at you; you'll fall in love instantly!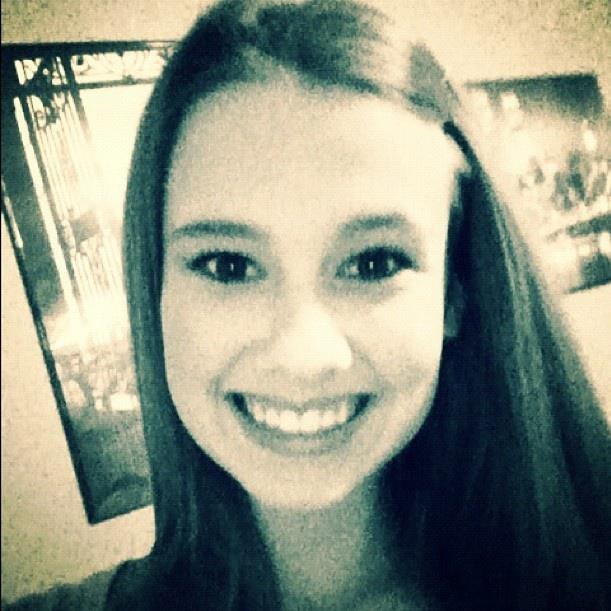 The funnest member of N1E! There's no better result to this quiz. Maya has the biggest personality out of everyone in the group. She is unapologetically herself and it is beautiful. Whether she's dancing in movement or crying in speech, you can't help but watch her. She is utterly captivating and absolutely hysterical. The other members of N1E can't wait for her to be resurrected after dying from tonsillitis.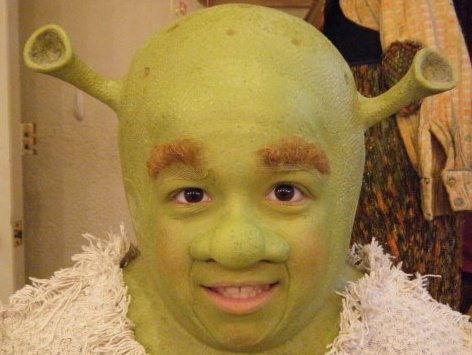 BEN IS A STAR! He's the best result to this quiz you could get. His heart is as big as the moon. When he smiles, flowers bloom. When he laughs, a puppy is born. An absolute beautiful man inside and out. He's incredibly funny and loyal to his friends. Even when he's having a tough time, his energy lights up the room. We love him.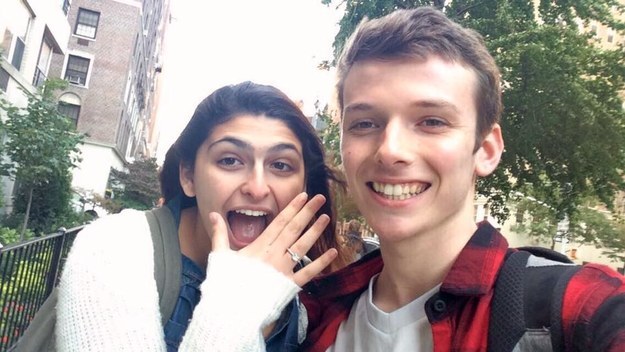 Our 1940s Hollywood star! Ishan is himself through and through. His fashion sense, humor, and attitude are unlike anyone else in our group. You can always depend on him to tell it like it is. Ishan is a refreshing breath of air in this cruel, cruel world.
Our little Australian capybara! Mia is an essential member of the group. Levelheaded and mature, she is dependable and so so admirable. Once you get to know her, she shows her amazingly blunt and witty humor. Her eyebrows are always on fleek and her bangs are "so cute" (according to Andy Schneeflock).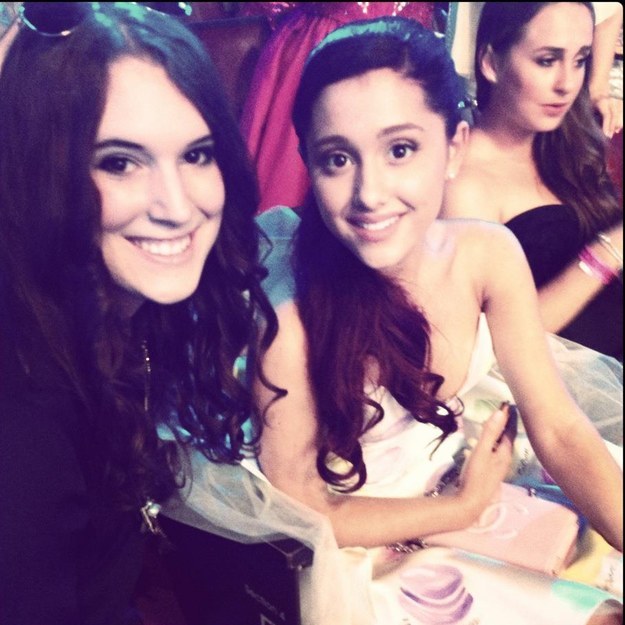 This post was created by a member of BuzzFeed Community, where anyone can post awesome lists and creations.
Learn more
or
post your buzz!