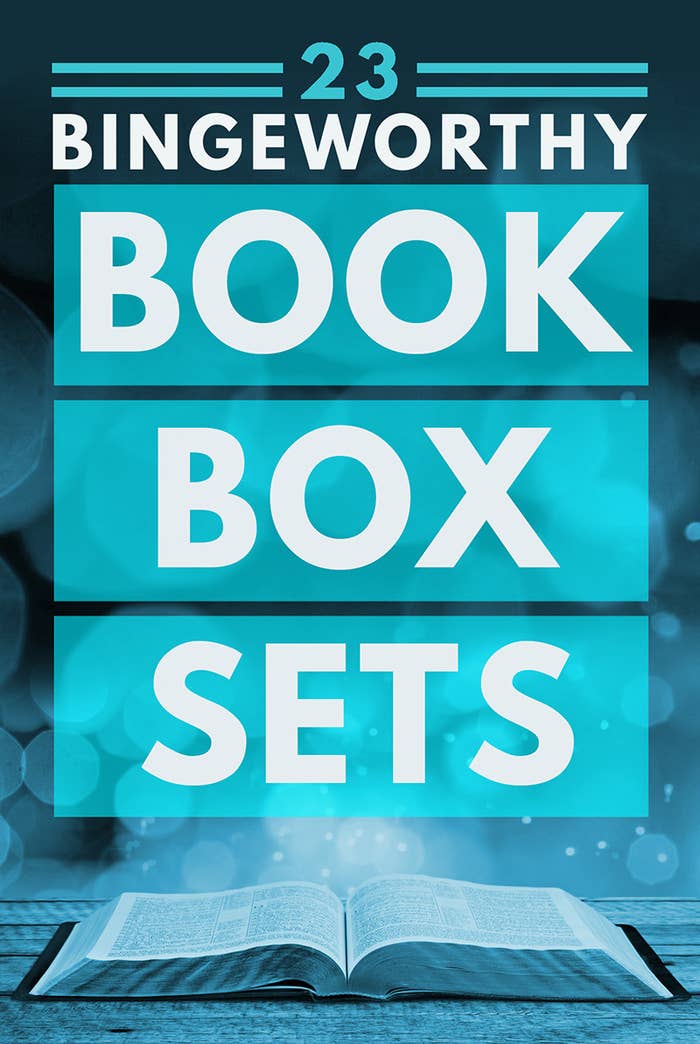 We hope you love the products we recommend! Just so you know, BuzzFeed may collect a share of sales from the links on this page.
1.
A Song of Ice and Fire by George R. R. Martin
2.
The Harry Potter series by J.K. Rowling
3.
The Sherlock Holmes collection by Sir Arthur Conan Doyle
4.
The Daughter of Smoke and Bone trilogy by Laini Taylor
5.
The Roald Dahl collection
6.
And the Roald Dahl collection for ADULTS
7.
The Last Kingdom by Bernard Cornwell
9.
The Hunger Games by Suzanne Collins
10.
Cousins' War by Philippa Gregory
11.
The Georgia Nicholson series by Louise Rennison
12.
The Lord of the Rings by J.R.R. Tolkien
13.
The Anne of Green Gables series by L.M. Montgomery
14.
The Discworld series by Terry Pratchett
15.
The Shadowhunters series by Cassandra Clare
16.
His Dark Materials by Philip Pullman
17.
The complete Jane Austen collection
18.
The Maze Runner series by James Dashner
19.
The Chronicles of Narnia by C.S. Lewis
20.
The Hercule Poirot collection by Agatha Christie
21.
The Princess Diaries series by Meg Cabot
22.
The Divergent series by Veronica Roth.
23.
Bonus: Access exhaustive classics libraries online