1.
An overstuffed velvet armchair you can settle into as you prepare for an update on what's been going on in your BFF's life. Fingers crossed they're as good a storyteller as Zero Moustafa!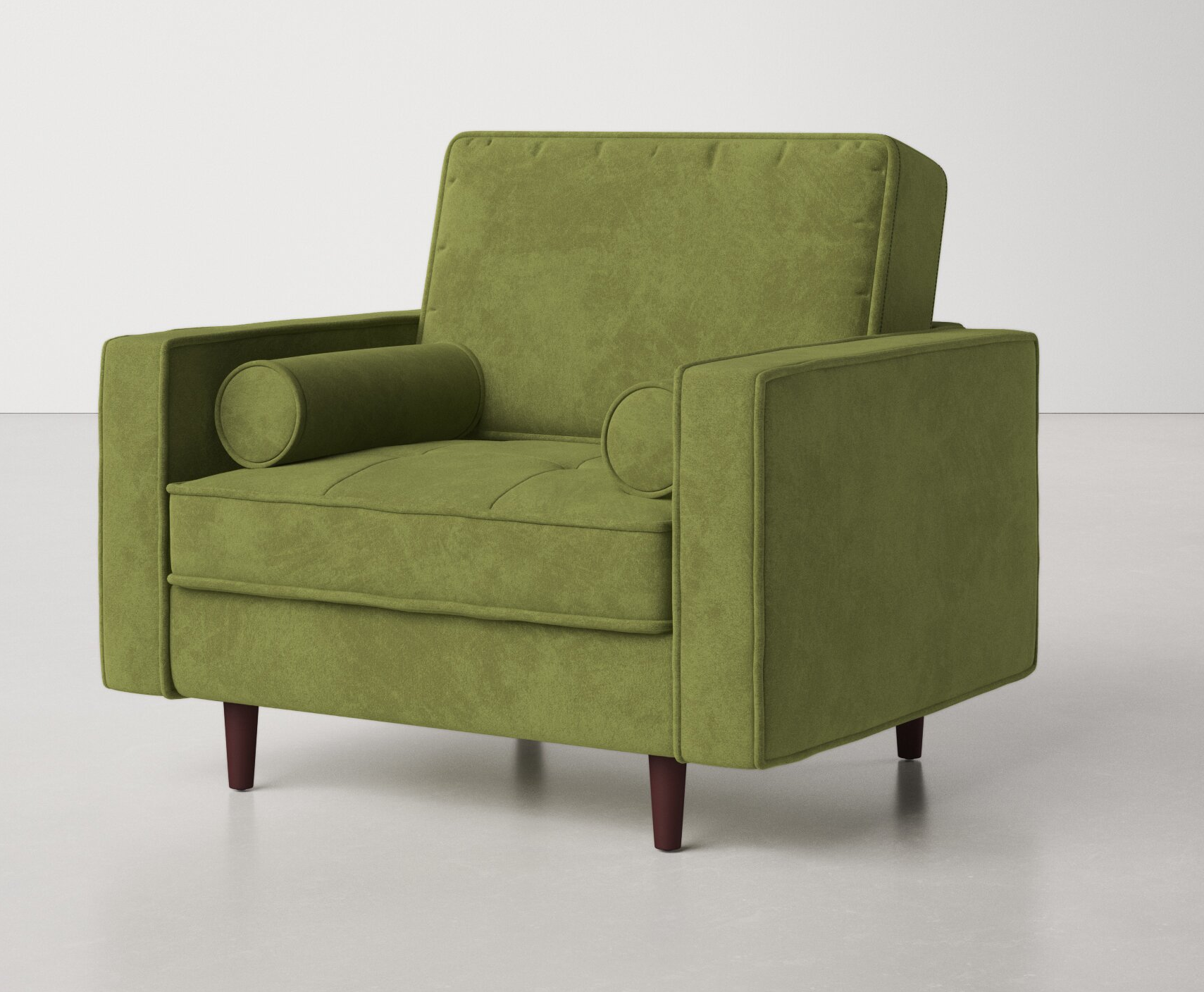 Promising review: "You guys....Do NOT even hesitate on this decision! These chairs are gorgeous, soft, comfortable, beautiful, big, and basically just plain perfect. I chose the gold color but Im sure any color would be amazing. The delivery team was extremely helpful and all you need to do is put on the legs. Voila...grab the beverage of choice and relax!!" —Marcia
Get it from Wayfair for $499.99 (originally $629.99; available in nine colors).
2.
A framed nautical flag if The Life Aquatic with Steve Zissou is your preferred aesthetic. Each flag represents a letter of the alphabet so you can even create a decor easter egg — if you will.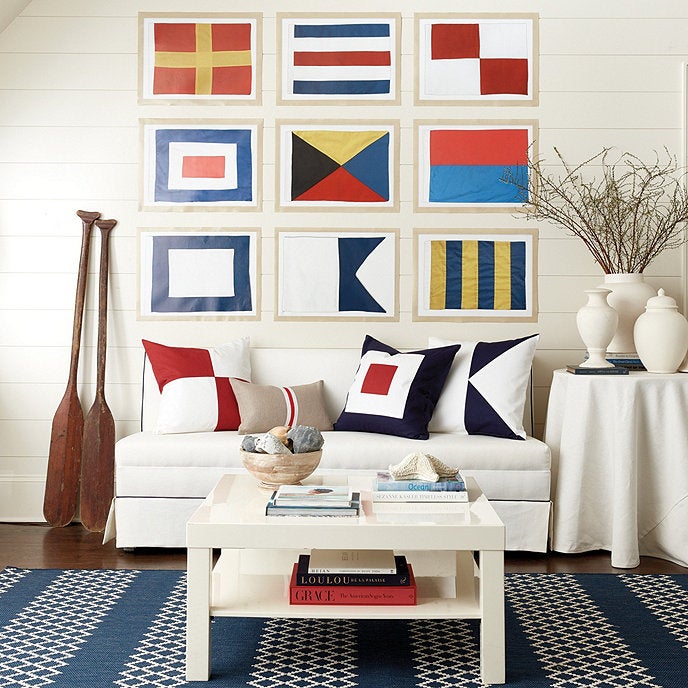 Get it from Ballard Designs for $279 (available in 26 designs).

3.
A puppy-embroidered pillow you can bring to life by doing your best impression of Isle of Dogs voice actors like Bill Murray, Bryan Cranston, Jeff Goldblum, and Edward Norton.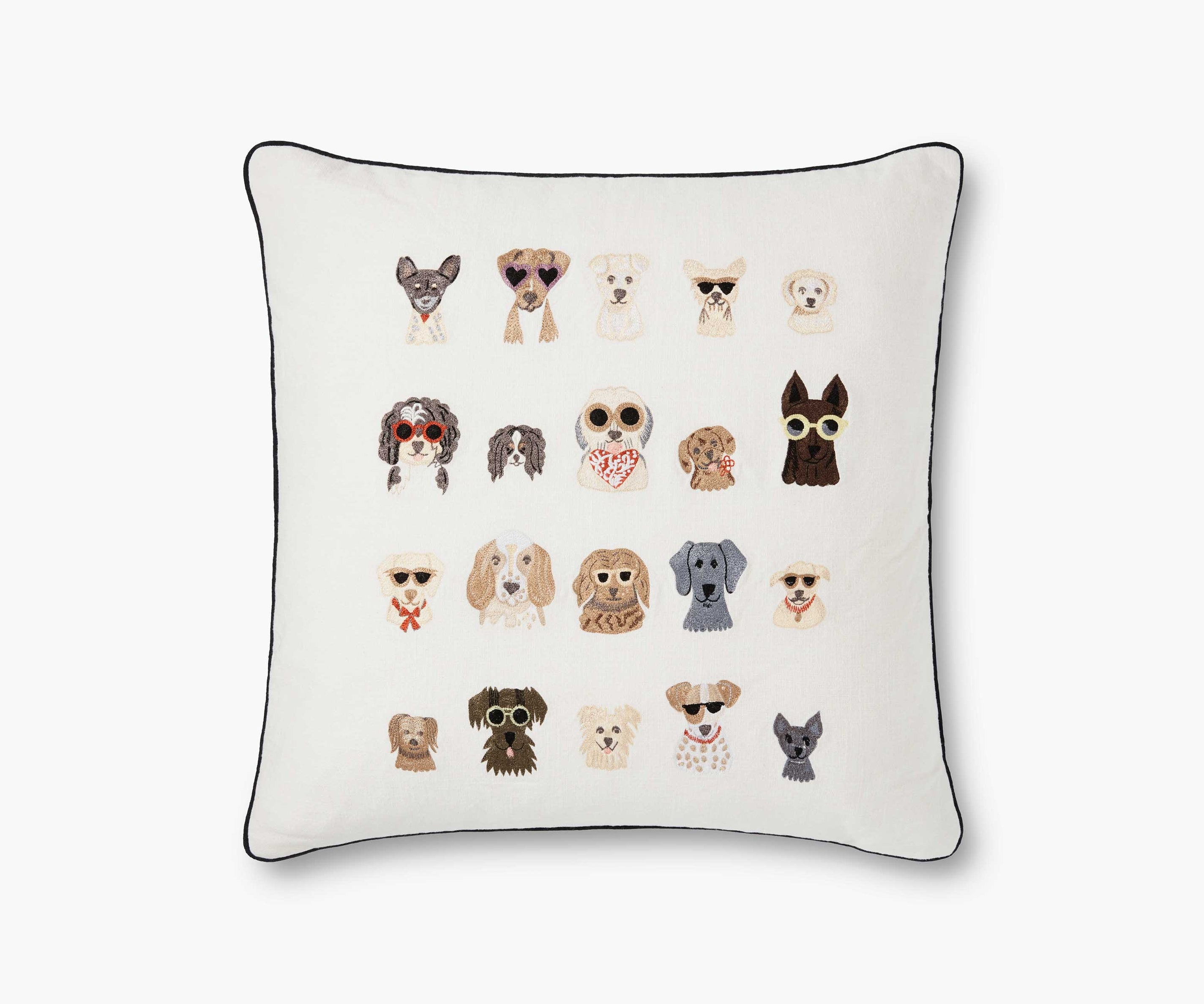 Get it from Rifle Paper Co. for $80+ (available with or without an insert).
4.
A theatrical upholstered zebra bed frame from which you can create a homogenous palette that'll extend through the rest of your space.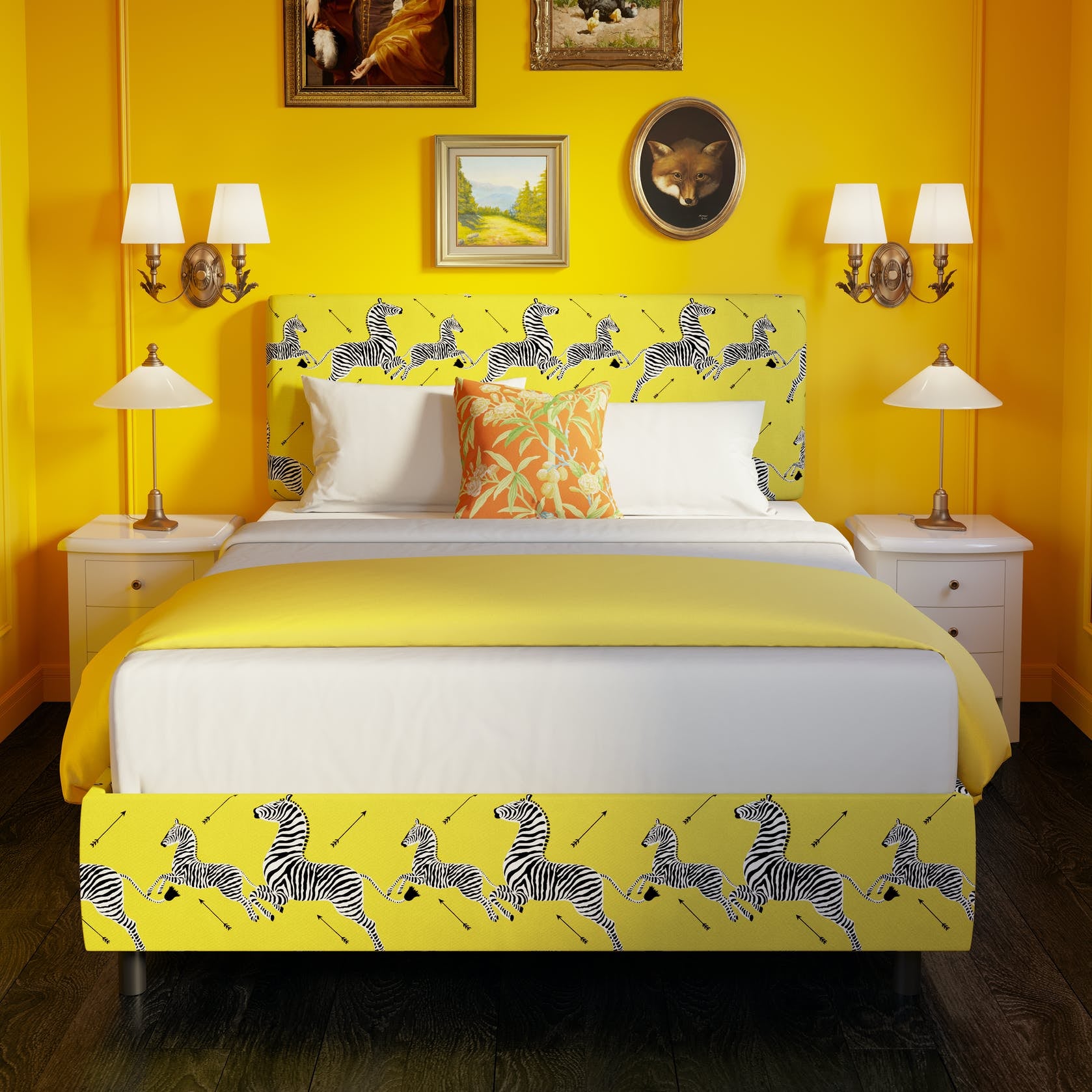 The Inside is a small home furnishings brand that partners with heritage design brands like Scalamandré (seen above) and Old World Weavers.

Promising review: "Seriously, for the money, this is the best bed on the market. It is SO sturdy, NO squeaking, makes our bedroom look a million times more put together, and only took around two hours to build." —EJ
Get it from The Inside for $839+ (available in sizes Twin–King and in 135 different patterns). 
5.
A vintage tennis racquet that guests will assume was passed down through generations of your family. No one needs to know you bought it off of Etsy 🤫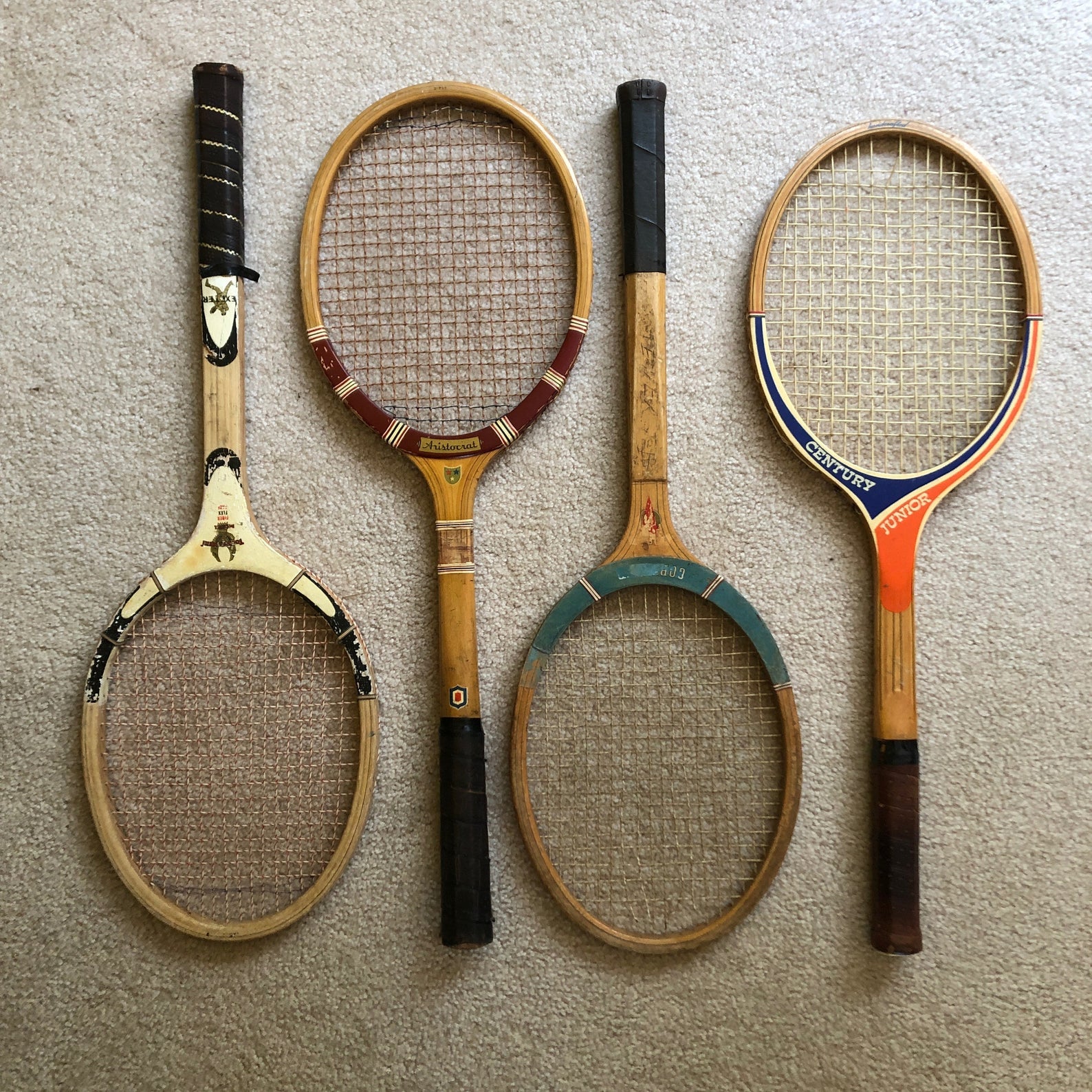 Christopher Lorenz — of Collector Chris 9, a Connecticut-based Etsy shop — sells all sorts of vintage goods from records and jewelry to mountaineering equipment and bridge sets. 
Get it from Collector Chris 9 on Etsy for $20 (available in four styles). 
6.
A set of faux taxidermy antlers you can use to start up a wall of curious or zhuzh up your existing collection.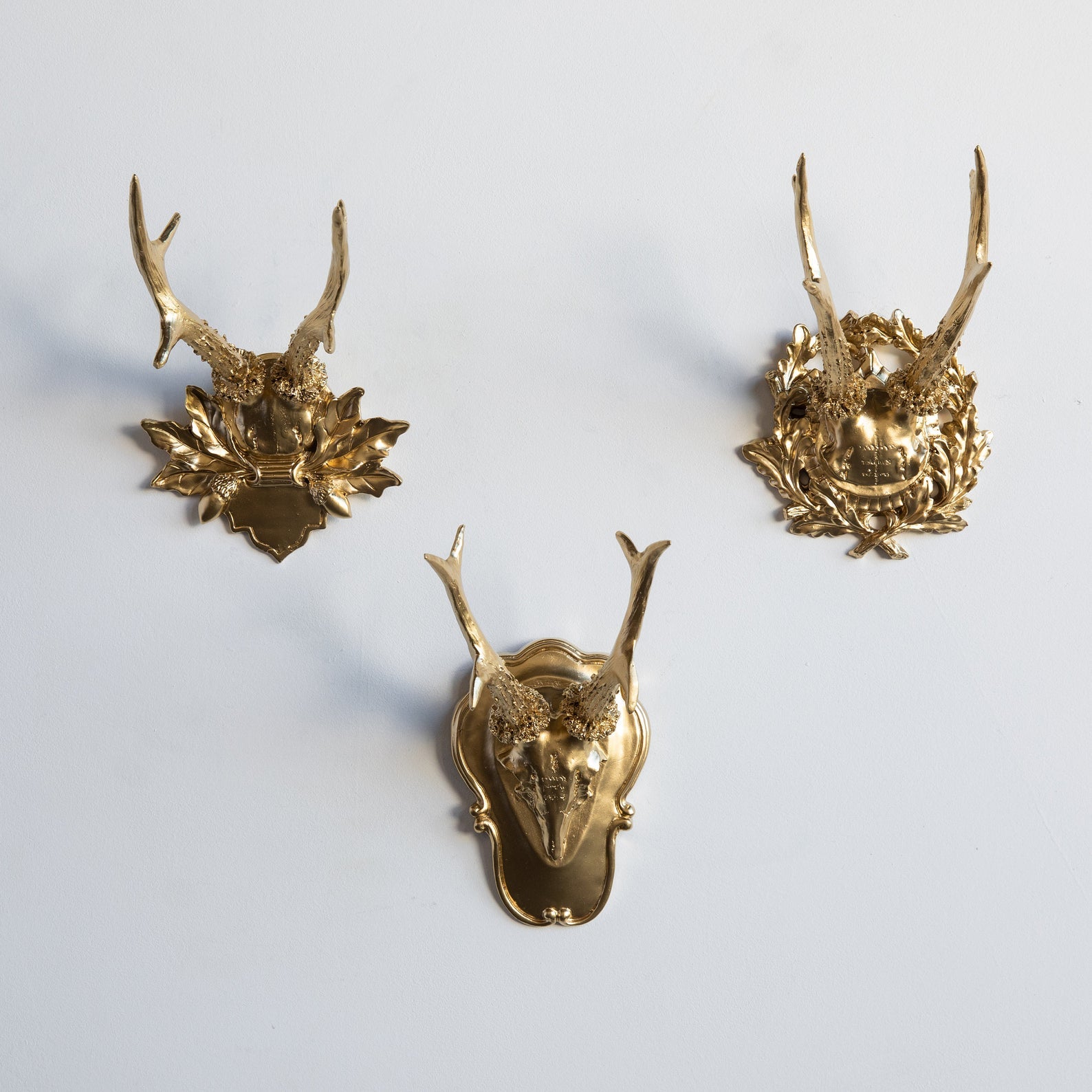 Near and Deer is a faux taxidermy shop based in Phoenix, Arizona. All of their pieces are made to order. 
Promising review: "Absolutely beautiful! So ornate and the detailing is amazing!" —Tara Maxwell
Get the set of three from Near and Deer on Etsy for $124.99.
7.
A framed oil painting of a majestic fox if you're looking to marry your love of home decor + Wes Anderson + Roald Dahl children's novels.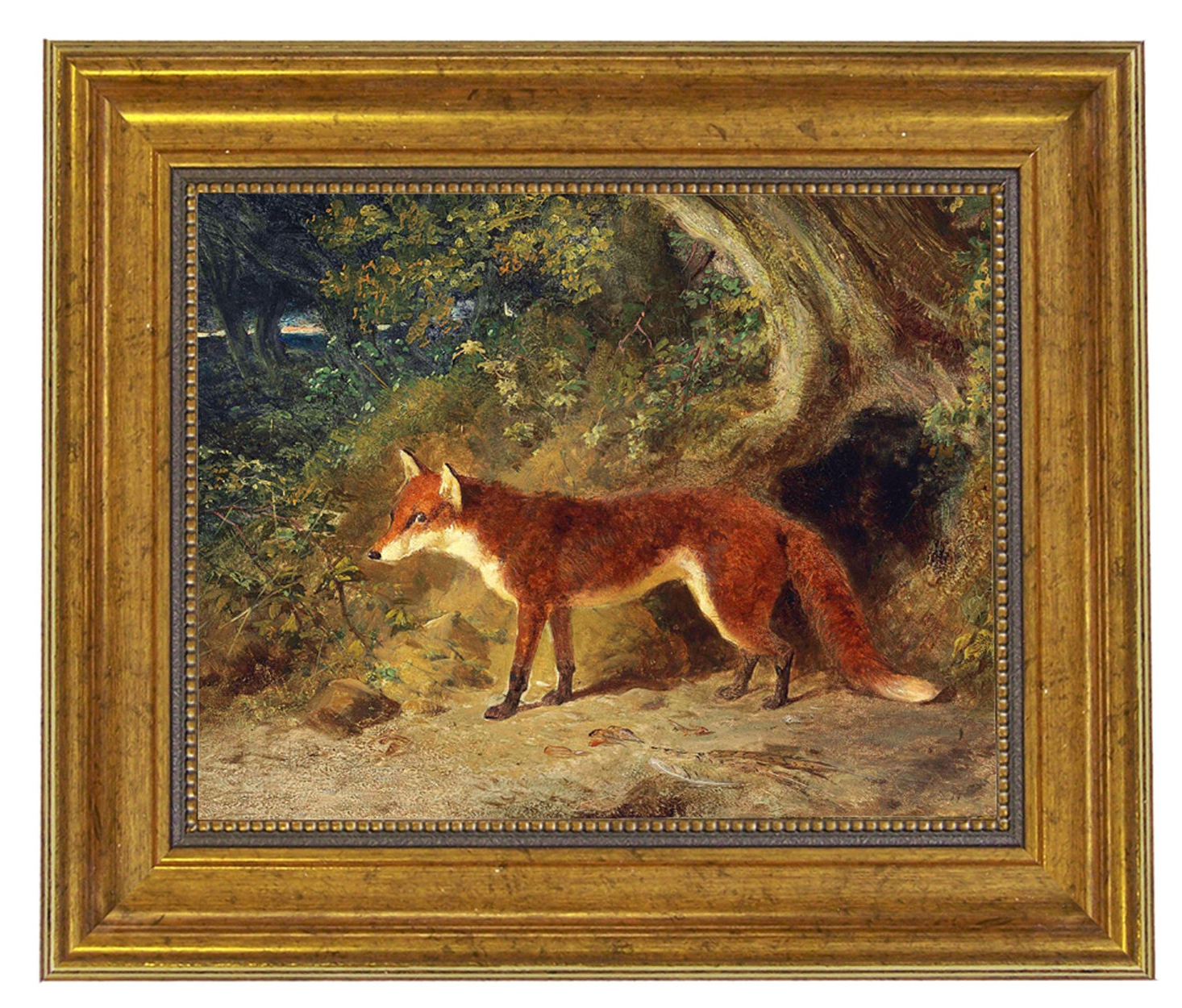 Schooner Bay Co. is a family-owned small biz based in the mid-Atlantic that specializes in recreations. 
Promising review: "Omg this is the cutest darn fox painting. I wasn't sure how it was going to be in person, but it's everything and more. We all smile looking at it. The frame looks rich and heavy but is lightweight and my plaster walls are glad for it. Now we have to figure out where to hang it! We all want it in our favorite spot. Going to order the other fox painting now." —Sam
Get it from Schooner Bay Co. on Etsy for $51.75+ (available in two sizes). 
8.
A dramatic raindrop chandelier you can moodily eat dinner underneath as if you're just another tortured artist/genius in the Tenenbaum family.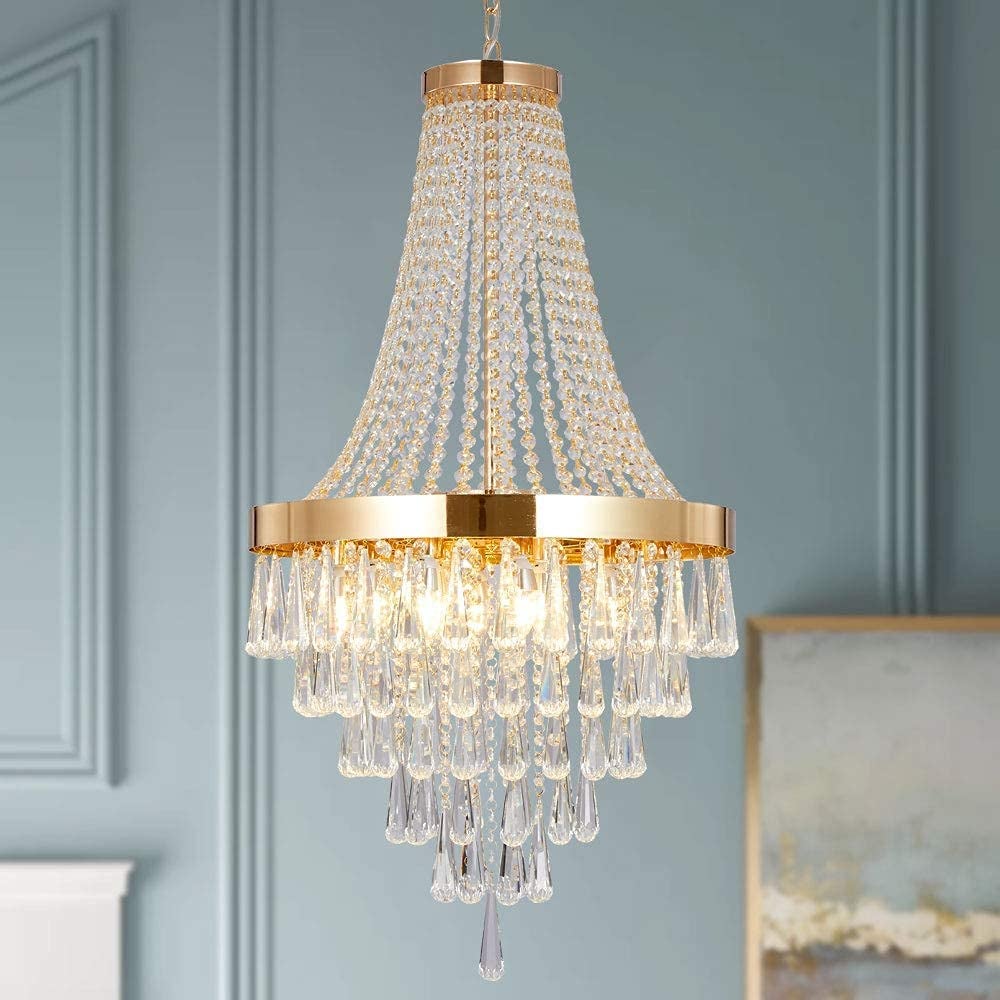 Promising review: "This is absolutely drop-dead gorgeous. If you're looking for a very elegant look and feel, this is it. Warning — it is time consuming and tedious to connect all the crystals correctly, but it's darn well worth it." —Cynthia
Get it from Amazon for $209.99+ (also available in silver).
9.
A dramatic tabletop candelabra that would really complement your framed recreation of Boy with Apple. 
Get it from Wayfair for $53.99 (originally $57.99).
10.
And — to go with that — a 10-pack of vintage matchbooks because you simply can't own a candelabra and light it with any old Bic.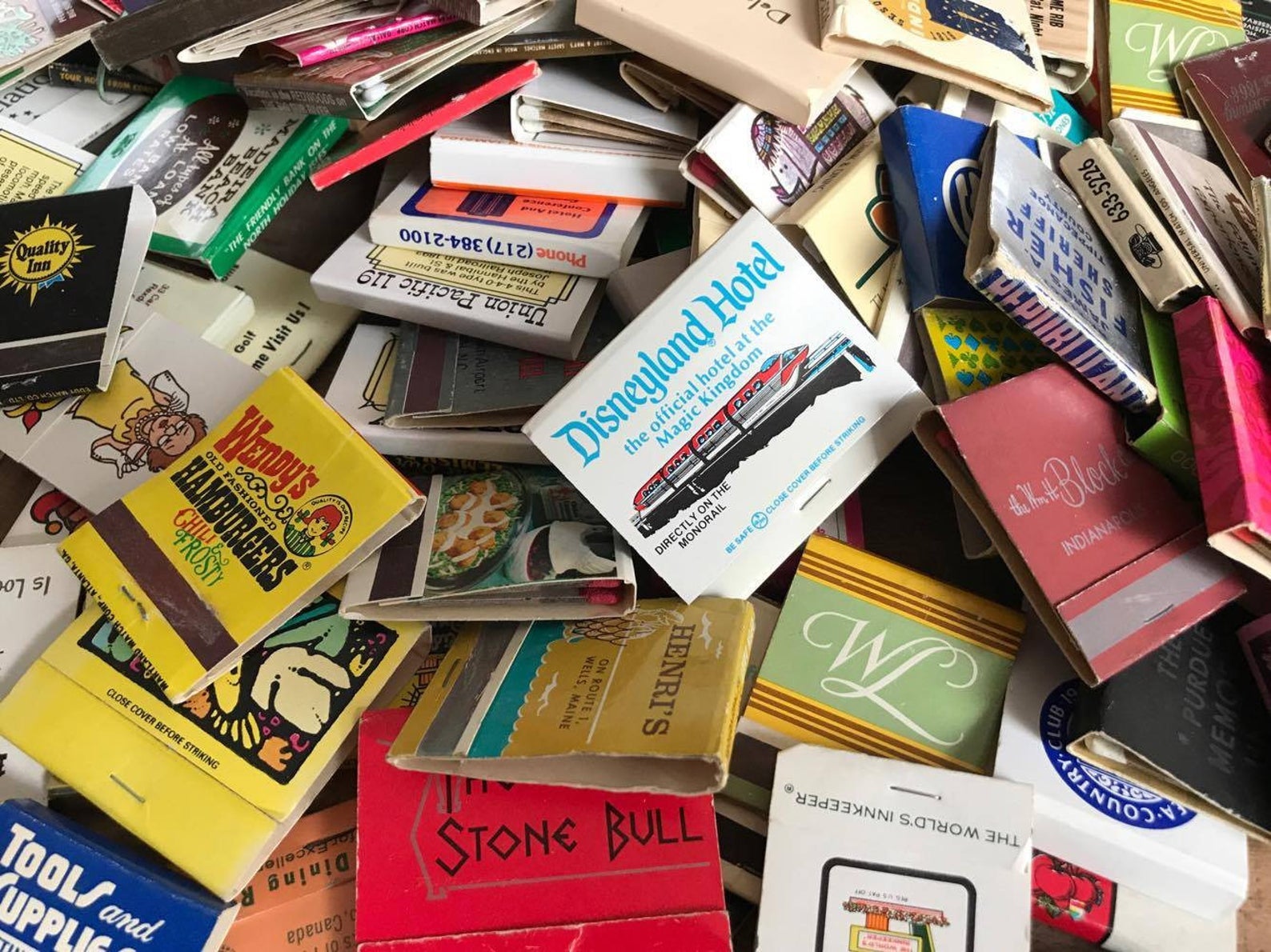 Wolfgang Vintage Wares / Etsy
Wolfgang Vintage Wares is a Holland, Michigan-based small biz from couple Justin and Sarah. They specialize in vintage jewelry, puzzles, toys, and homewares. 
Promising review: "A wonderful assortment of vintage matchbooks in good condition, and they were packaged very nicely!" —Samantha Clowes
Get a pack of 10 from Wolfgang Vintage Wares on Etsy for $9.85.
11.
A five-piece dining set you can cozy up to as you dig into your attempt at a Mendl's courtesan au chocolat. Okay so technically the treat doesn't exist outside of fictional Zubrowka, but it *is* similar to a French religieuse which — with a lil' help from Google — I'm certain you could figure out!
12.
A mountain-themed pennant if you're cooped up indoors more often than not but would like to imagine you're elsewhere. 🛶 ⛰ 
Get it from Oxford Pennant for $25+ (available with or without a frame). 
13.
Or, a custom pennant you can personalize with your name if the outdoors isn't necessarily your thing, but retro decor sure is.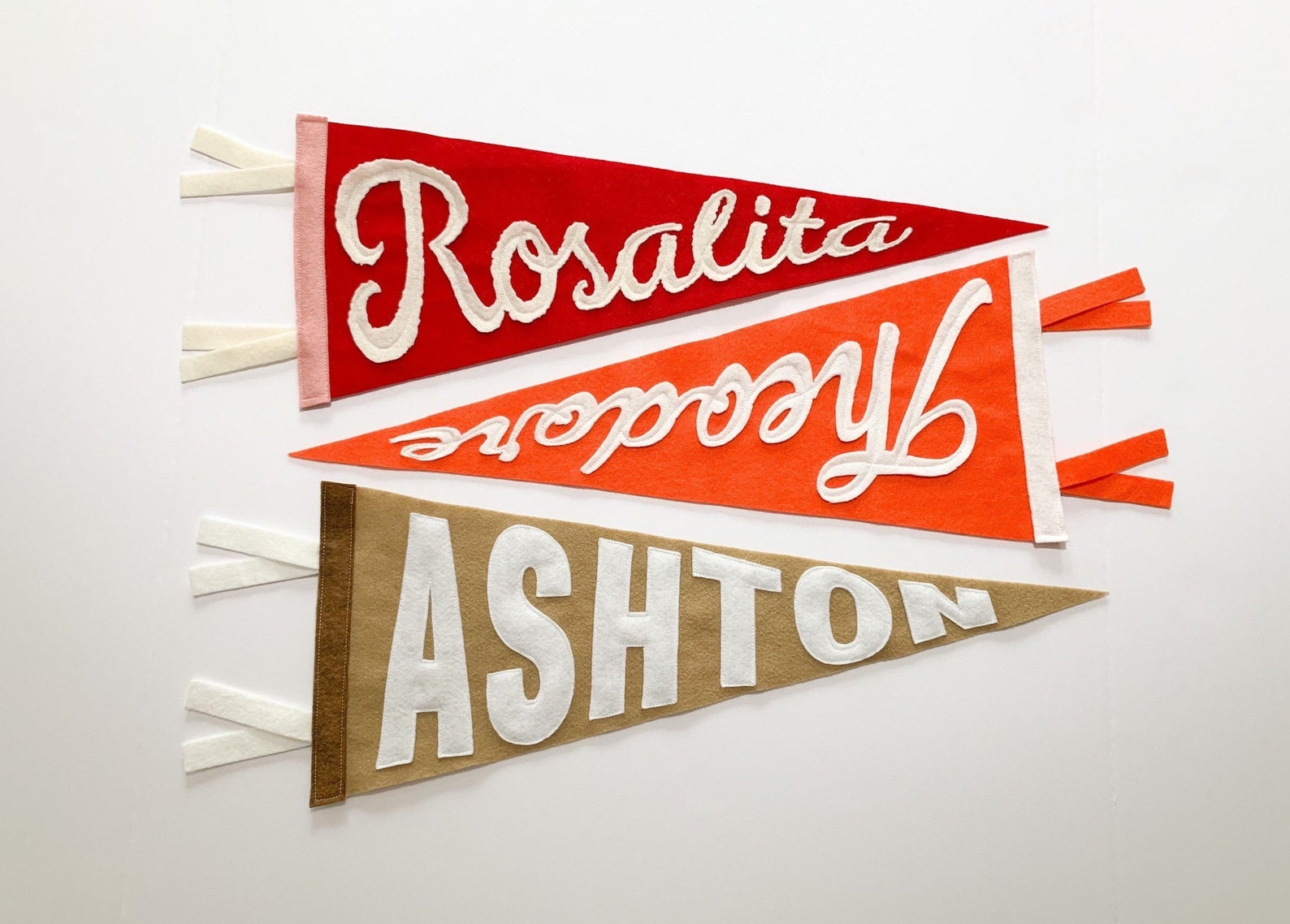 Will Kard Vintage is a McCordsville, Indiana-based small biz from Karlie Ford. 
Promising review: "First of all, Karlie is a QUEEN. She was so on top of responding and helped me pick the best colors for the flag while also being so patient while I was extremely indecisive. The flag looks SO COOL and vintage and I'm just in love!! I want to order 10,000 more. Stop what you're doing and order anything and everything from Karlie." —Sahar Rohani
Get it from Wild Kard Vintage on Etsy for $44.95 (customize your pennant by choosing between eight fonts and 55 felt colors).
14.
A decorative, hand-painted paddle that will never see water but *will* enjoy a carefree life of being strung up on your wall.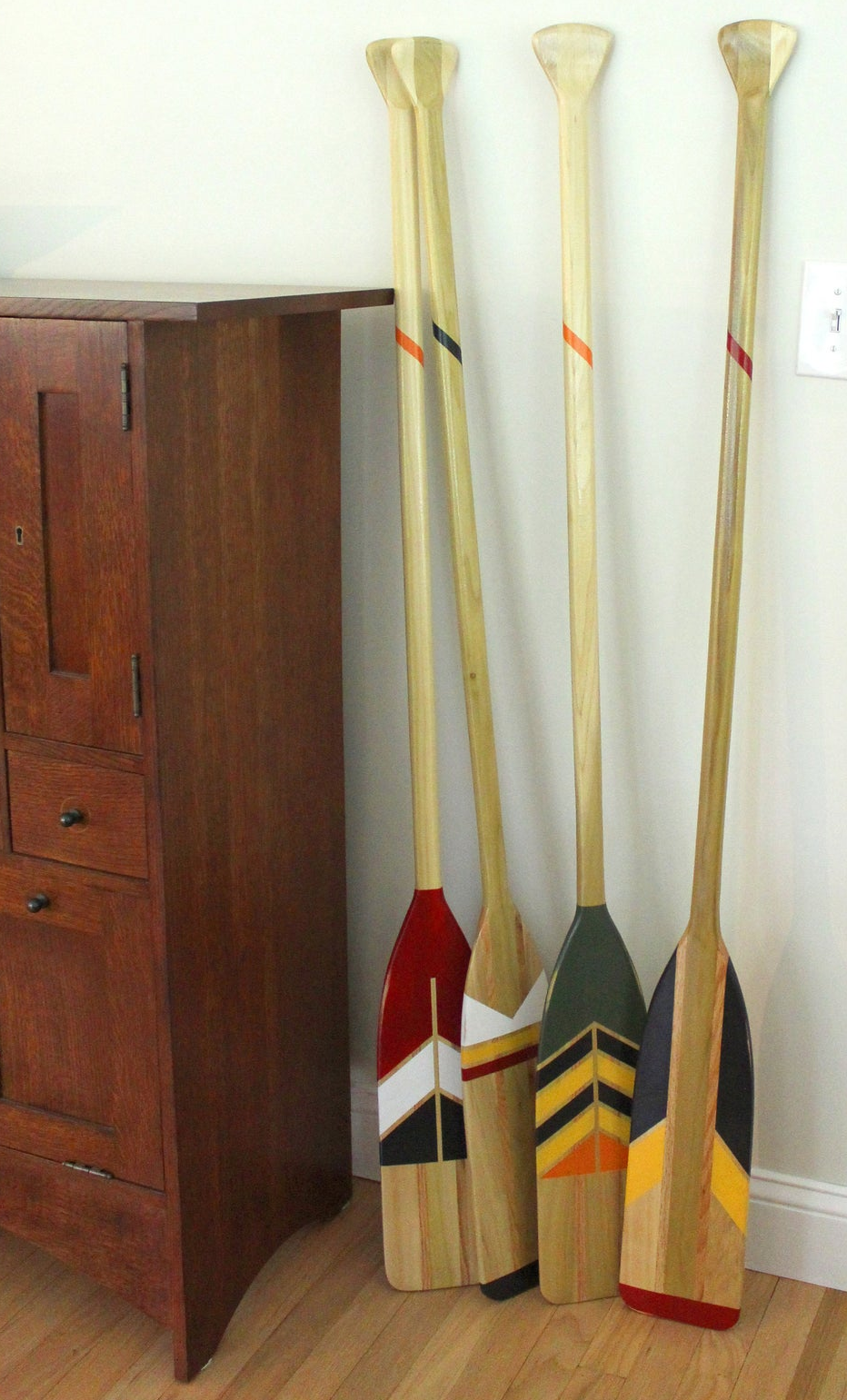 New England Canoe Co. / Etsy
New England Canoe Co. is a small biz that specializes in coastal decor. 
Promising review: "I'm not even sure what words to use other than ABSOLUTELY STUNNING. Communication and ordering was terrific and easy. My gorgeous oars came packaged really nicely and they arrived quickly. They are hanging on our wall in New Hampshire on the lake and are just breathtaking. Thank you so much, these are incredible!" —M Ferrari
Get it from New England Canoe Co. on Etsy for $90.50+ (available in three sizes, four colors, and three styles). 
15.
A briefcase-style Crosley record player on which you can spin Paul Simon, Elliott Smith, and various David Bowie covers by Seu Jorge.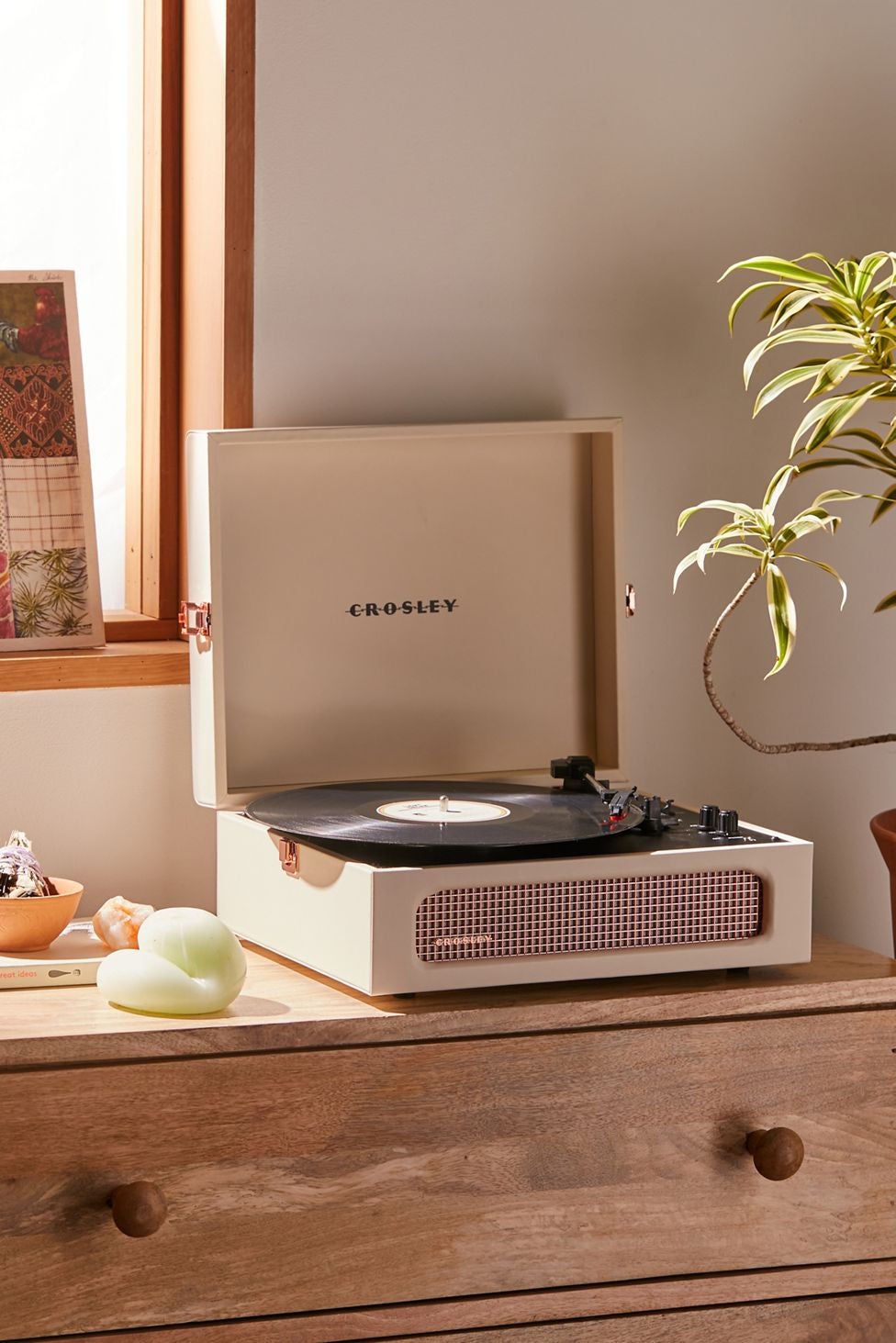 Get it from Urban Outfitters for $99.