Mindy Kaling responded to fans who had expressed concerns about her eating habits on one of her latest Instagram posts.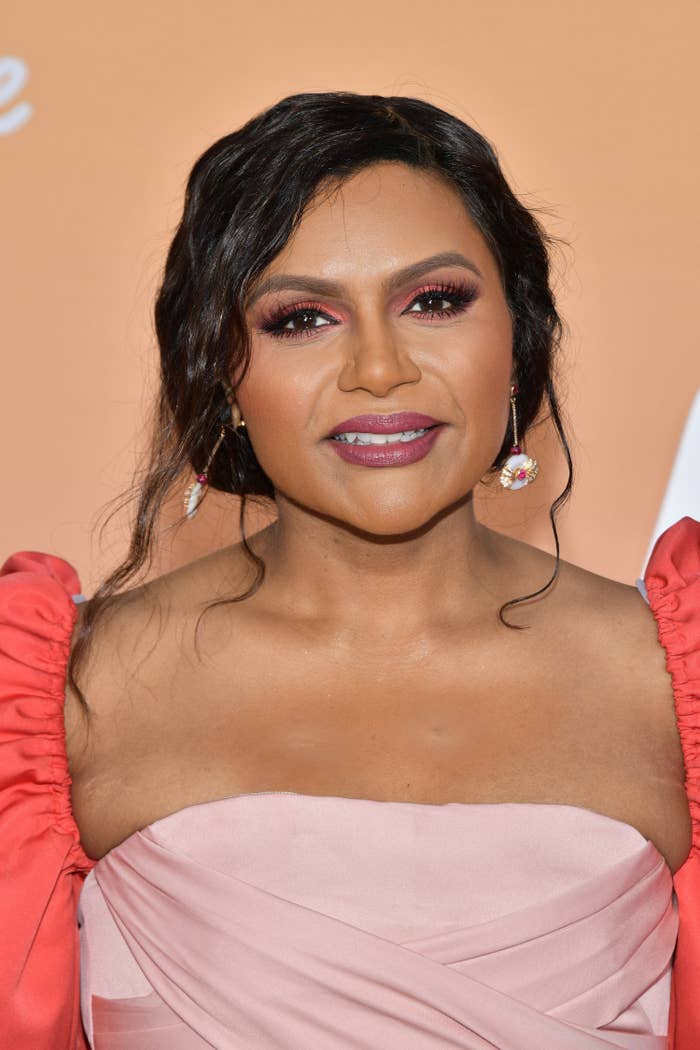 Earlier this week, she shared a series of photos of herself dining out at Pijja Palace in LA, sitting in front of a large spread that included pizza, pasta, and chicken wings.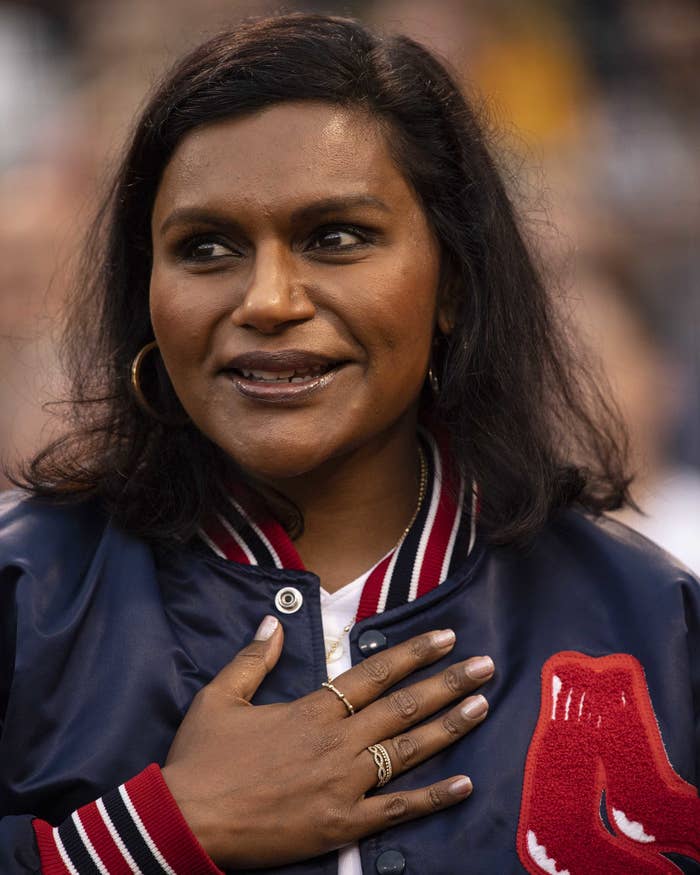 "many photos of me with delicious @pijjapalace food," Mindy's caption read in part.
Many people commented on how good it all looked...



...while others took to the comments to point out how none of the photos actually captured her eating. "I don't see any actual eating here but ok," read one reply.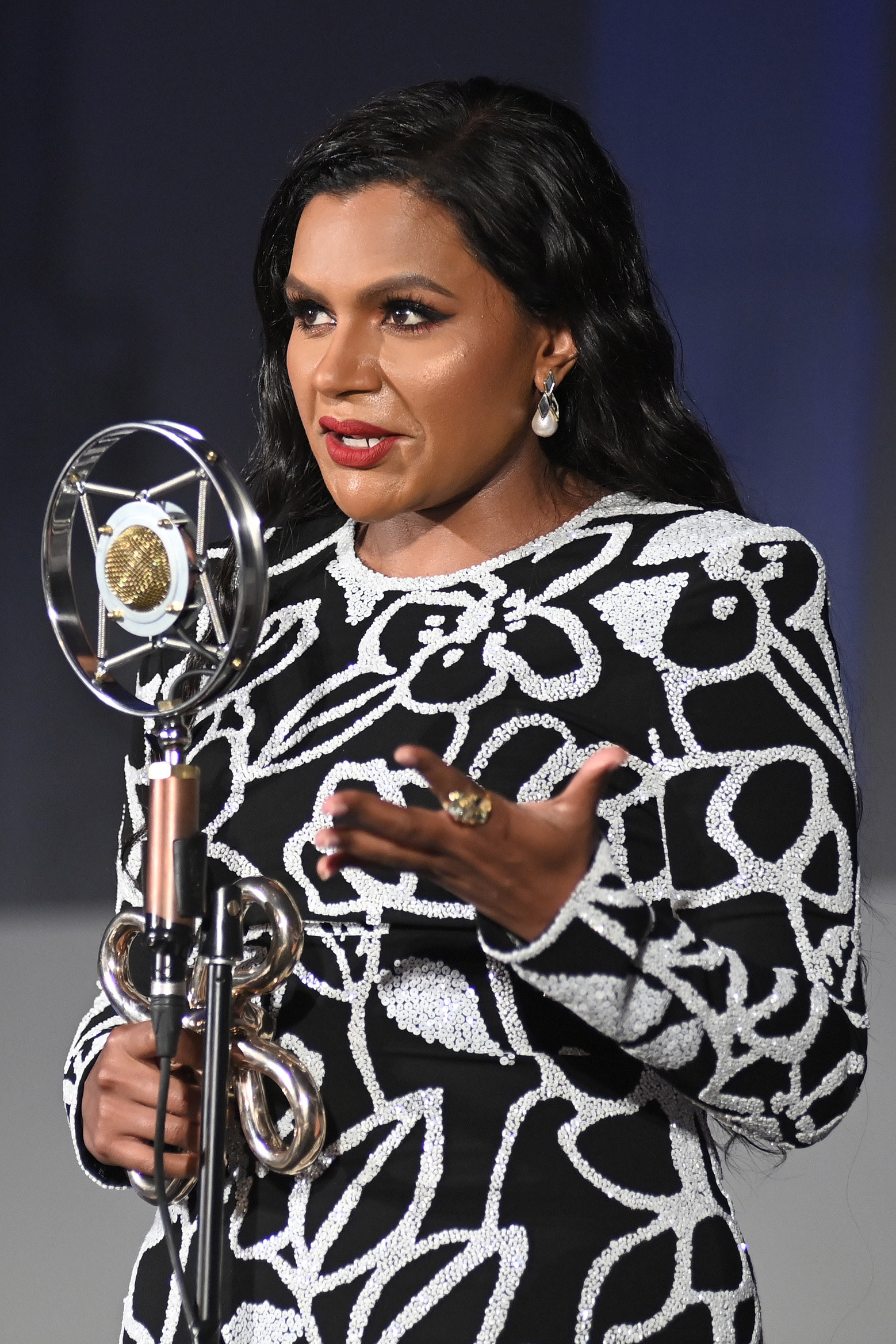 "oh babe I ATE," Mindy wrote back.
She also said in another comment that while she appreciates the concern, this isn't an "issue" for her. "But thank you [for] being kind!" she added.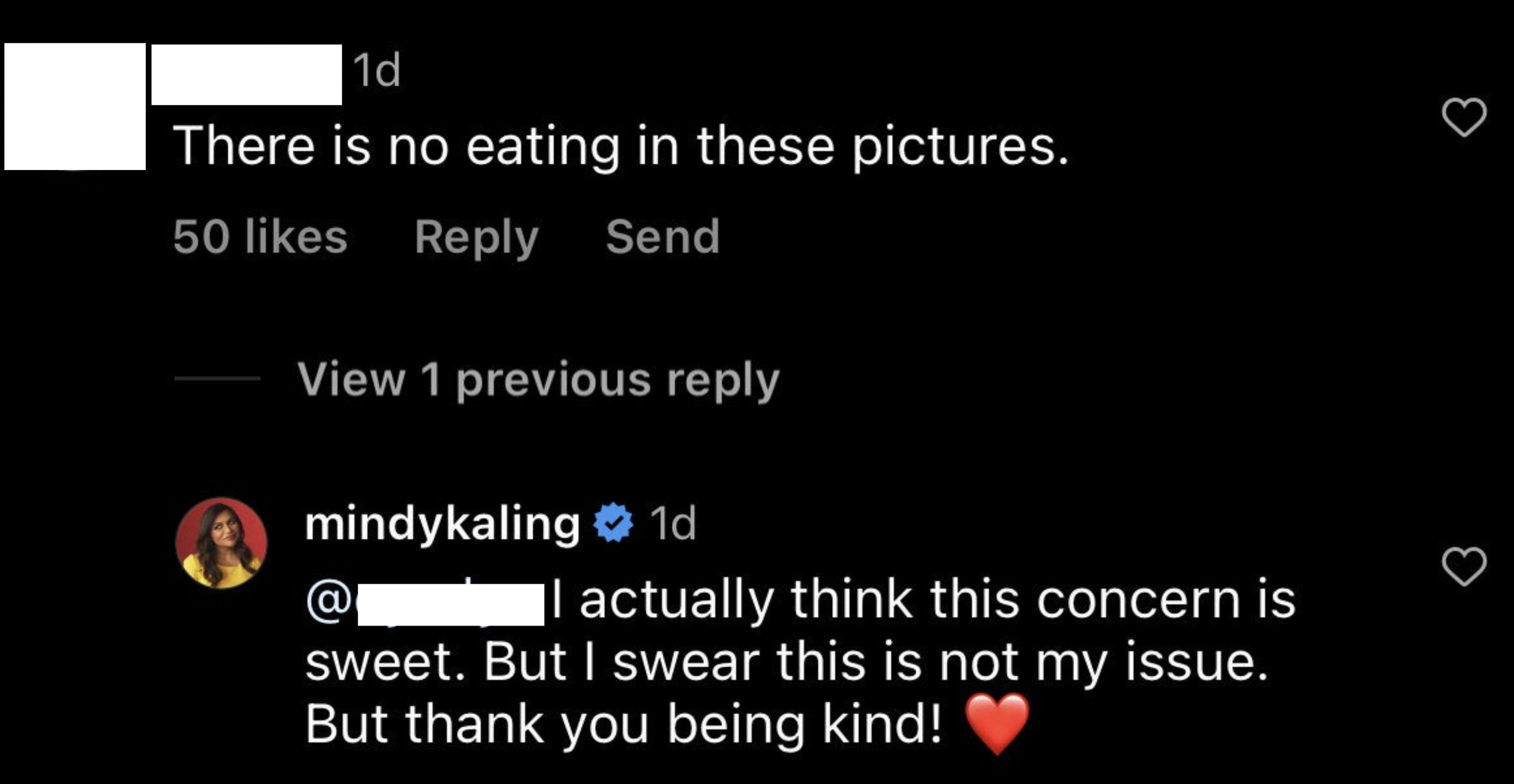 Always so classy. Hope you enjoyed your meal, Mindy!