The "Adore You" singer stepped out with her musician beau for a Versace fashion show in LA, wearing coordinating looks.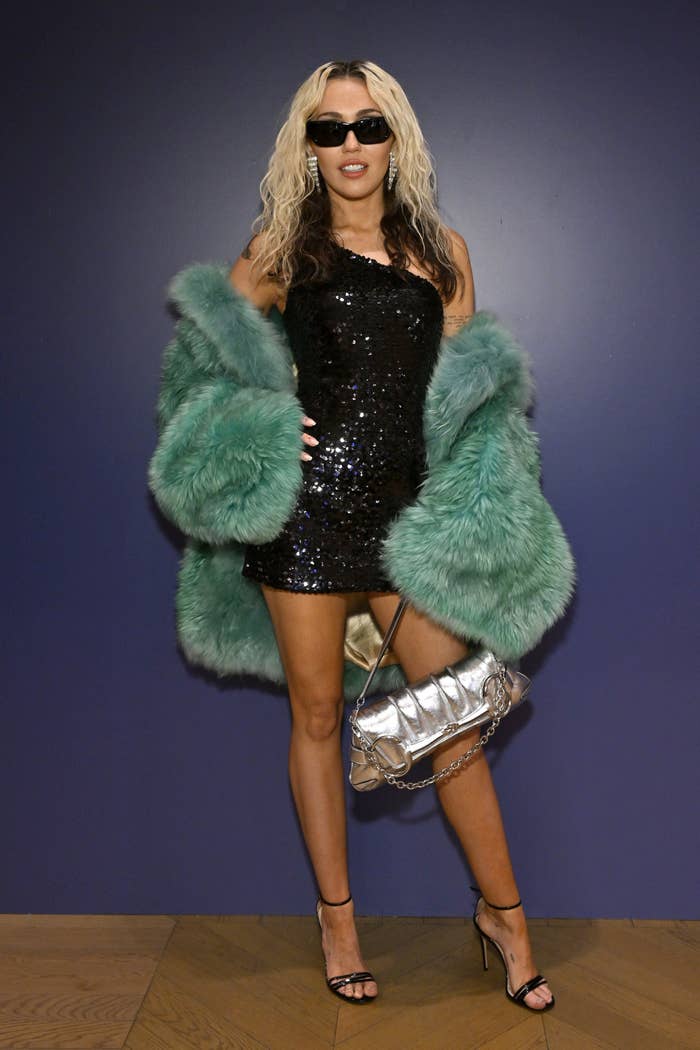 Miley wore this gorgeous one-shoulder dress with a black and purple ombré pattern and chain detailing across the chest.
She paired it with a chunky silver bracelet, strappy black heels, and two-toned mullet-like hair.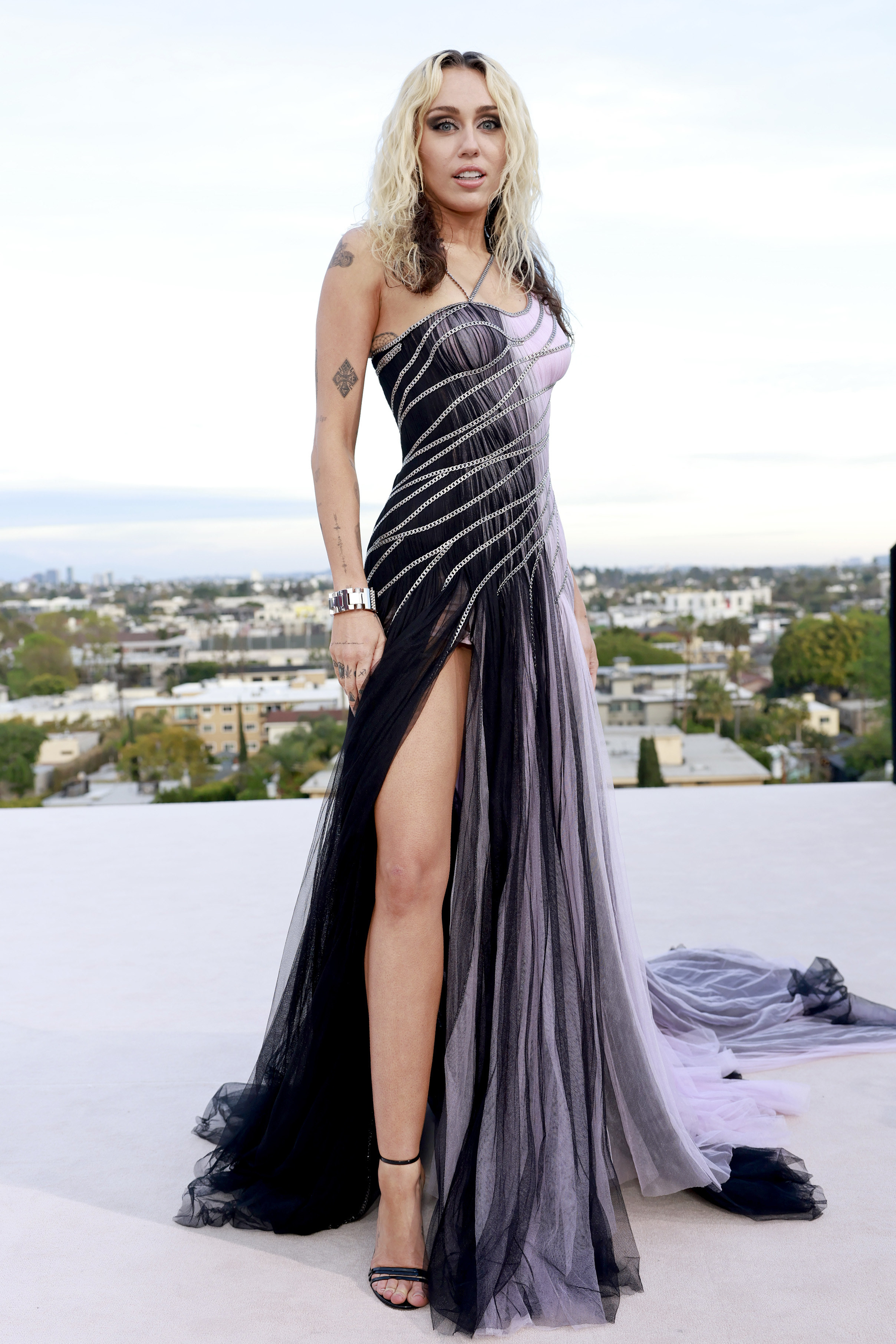 Meanwhile, Maxx wore a navy blue suit and dark sunglasses, with his hair all messy and loose, how I imagine Miley would like it.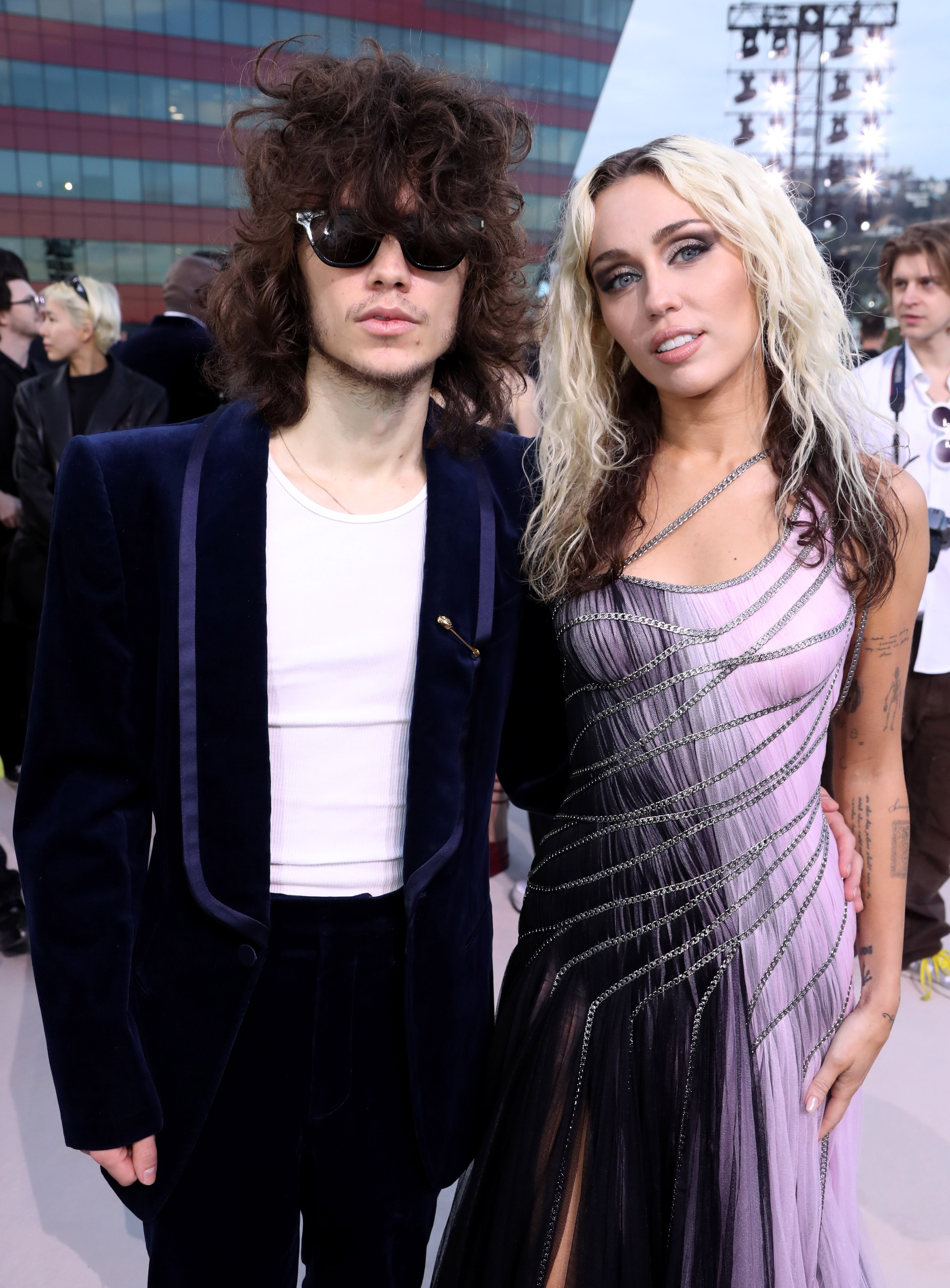 They looked great: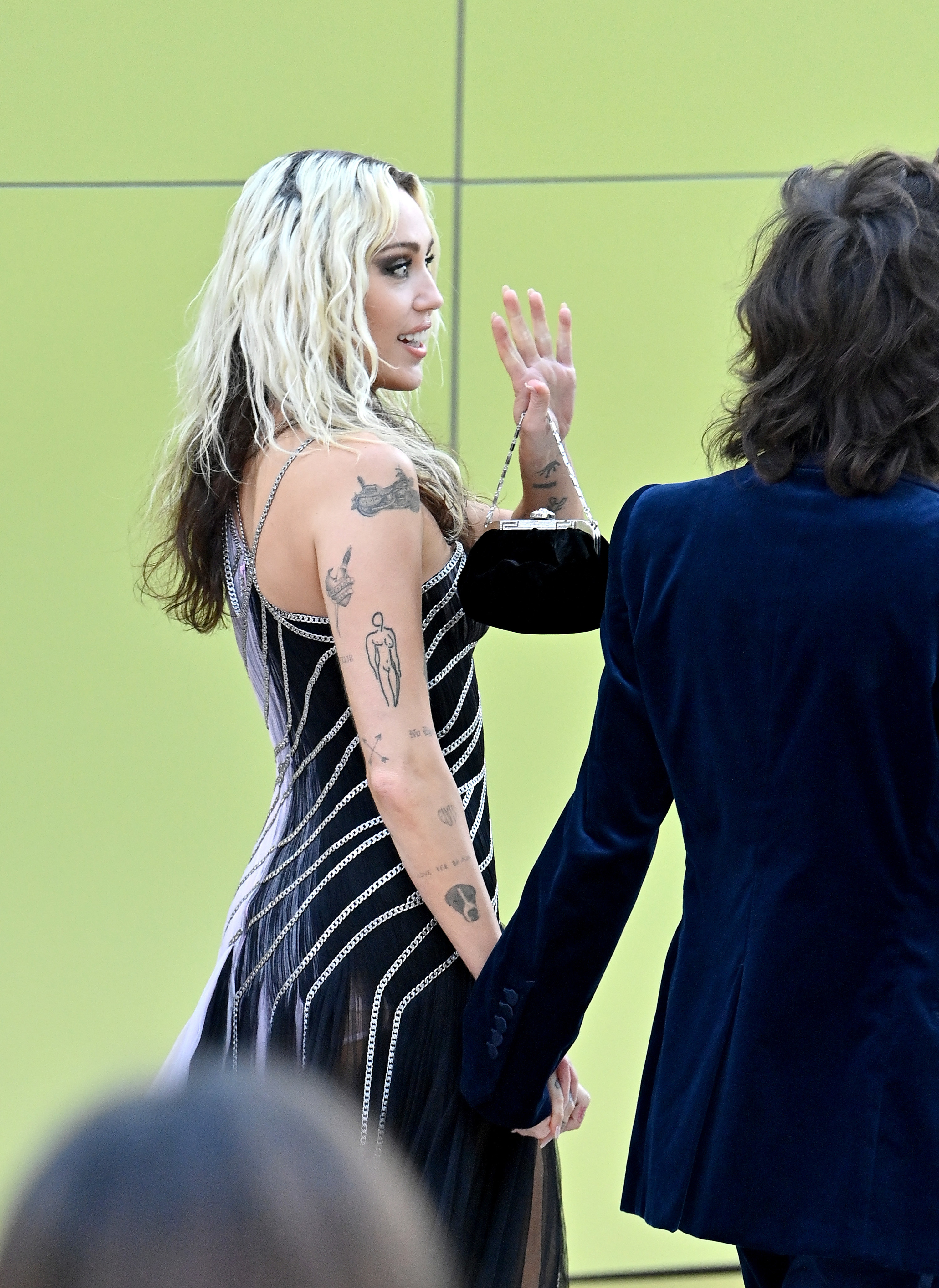 There was even some mingling with Elton John and Lil Nas X!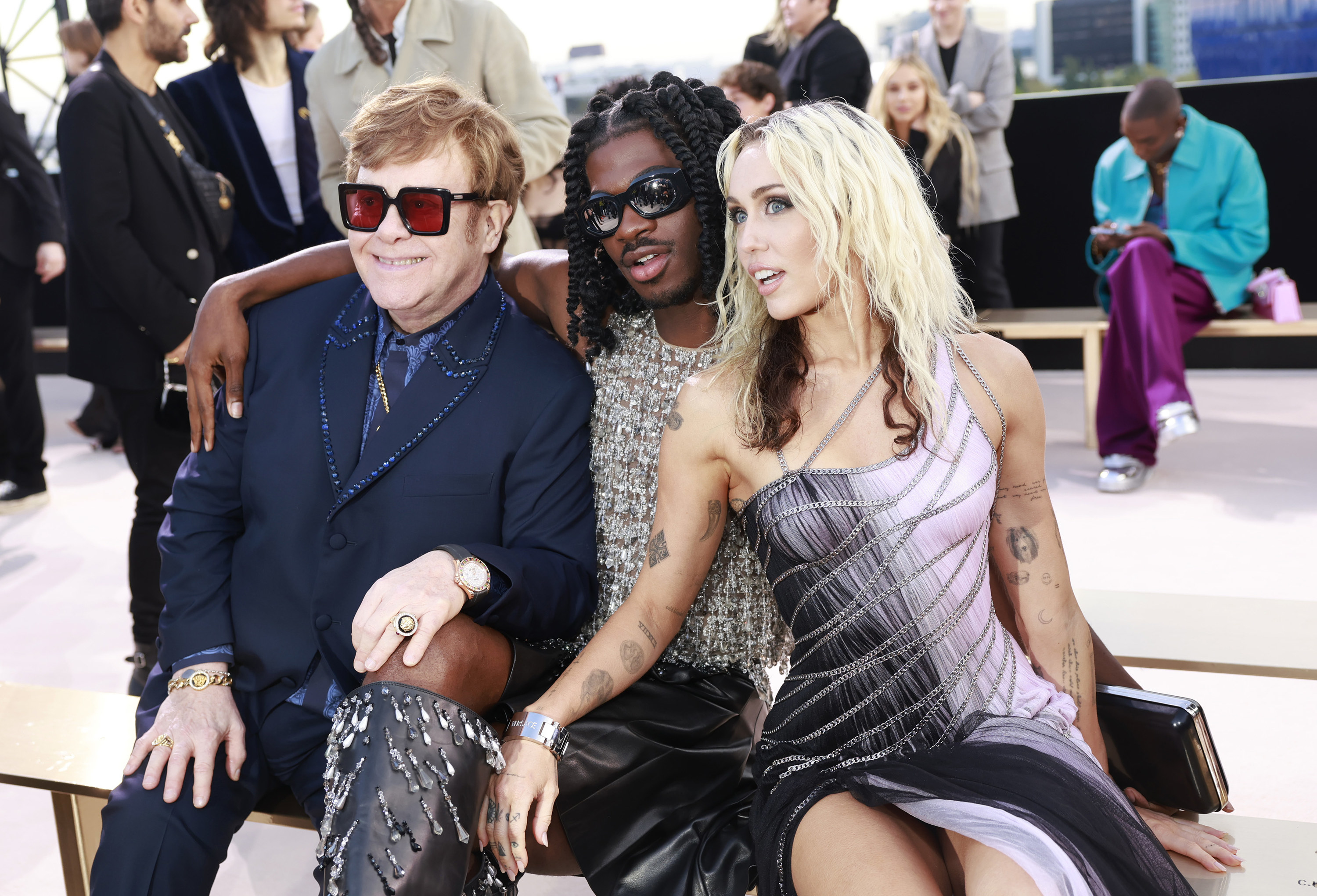 While Miley has not yet commented on her relationship with Maxx, she's been linked to him since last January, when they were seen on vacation after attending a fashion show together two months earlier.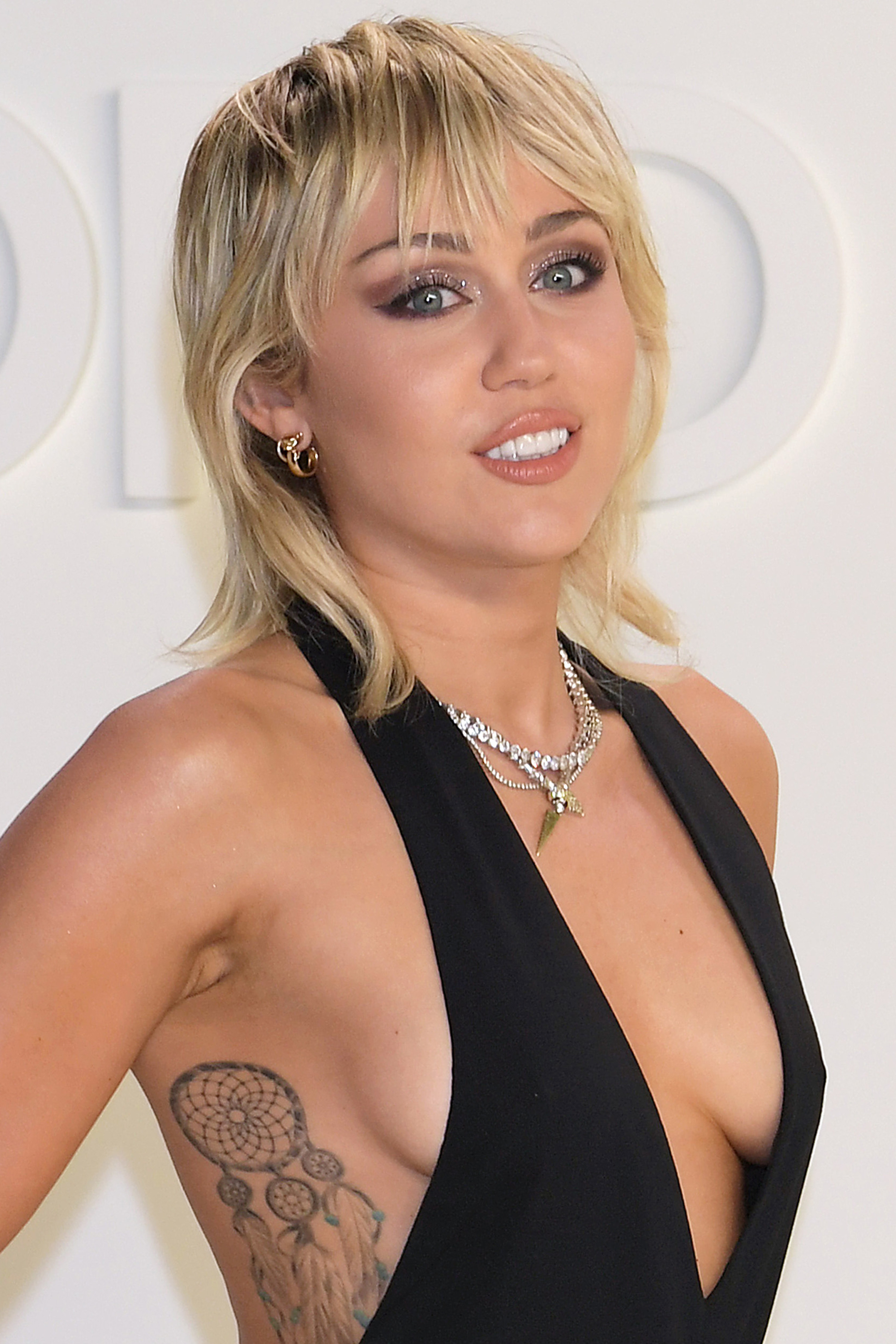 "They are both artistic and creative, so they bond over being musicians," a source told E! News at the time.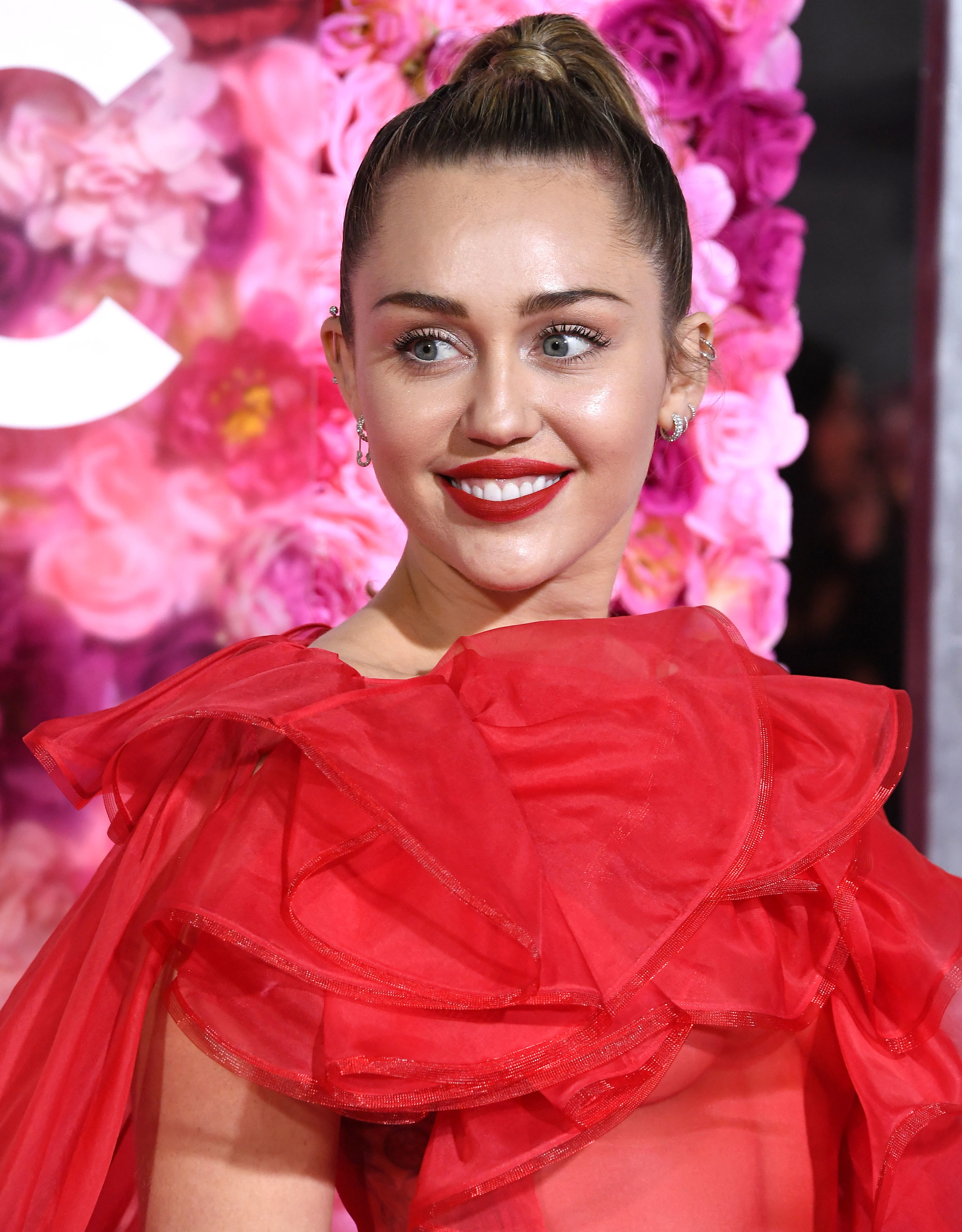 That's nice! Here's hoping that it keeps working out!