Lupita Nyong'o said it was hard training to swim in Black Panther: Wakanda Forever, but this is on a whole other level.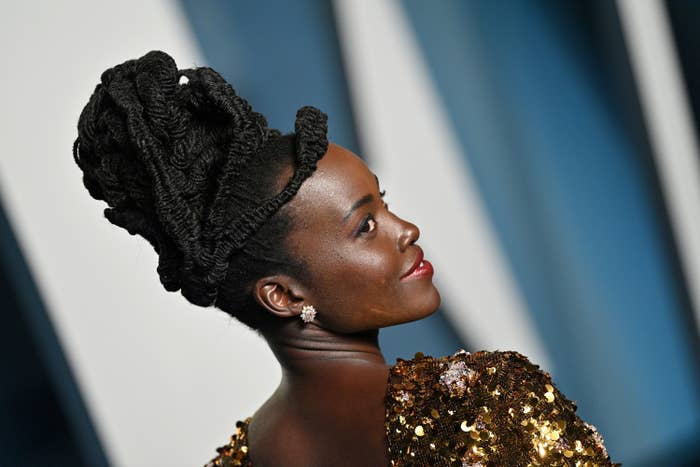 The actor, who portrays Nakia, shared a glimpse of the training on TikTok this weekend. "Swimming down to Talokan was not as easy as it looked!" she captioned the post, adding that the sessions were "safely supervised" by professionals.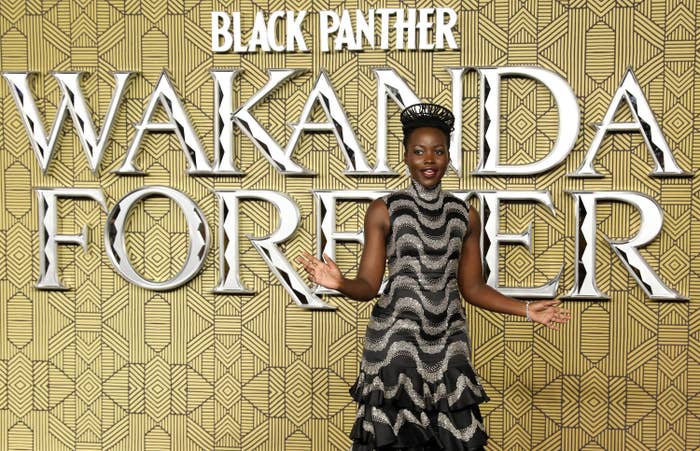 In the clip, Lupita's seen diving into a pool with a large dumbbell clutched against her chest. She uses her left hand to hold the weight while somehow swimming with the right.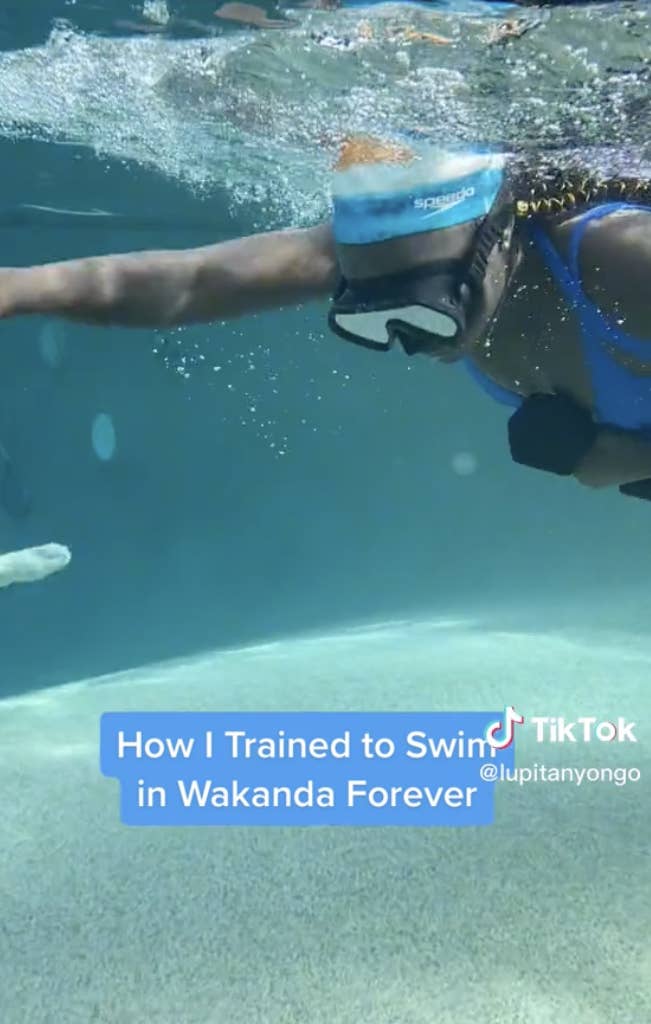 She then got TWO even heavier-looking dumbbells to crawl on the floor of the pool, using her legs to help glide her forward.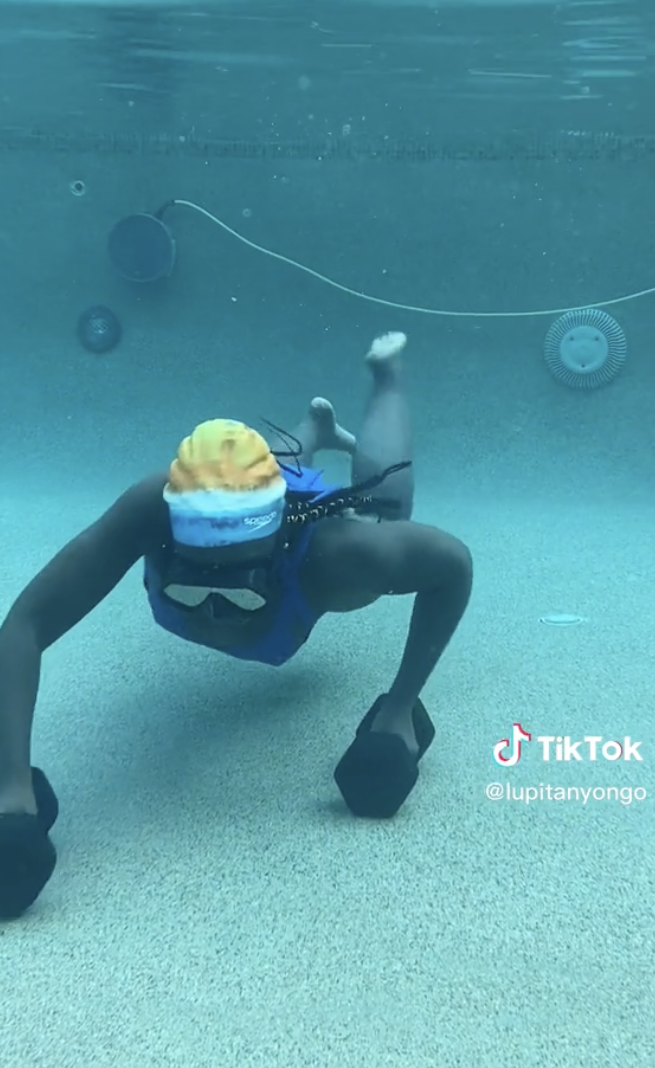 After she reached the steps, she turned upright and moved into a farmer's walk, still holding the dumbbells in her hands.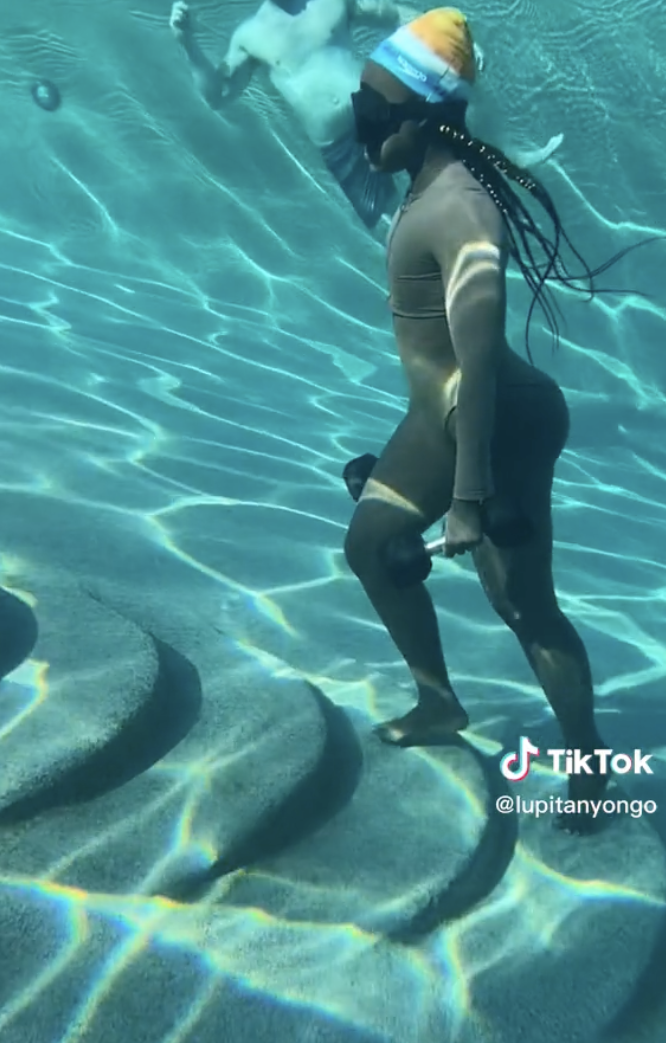 It looks extremely difficult and daunting to be submerged in water like this and have to hold your breath, but Lupita was freakishly calm the entire time.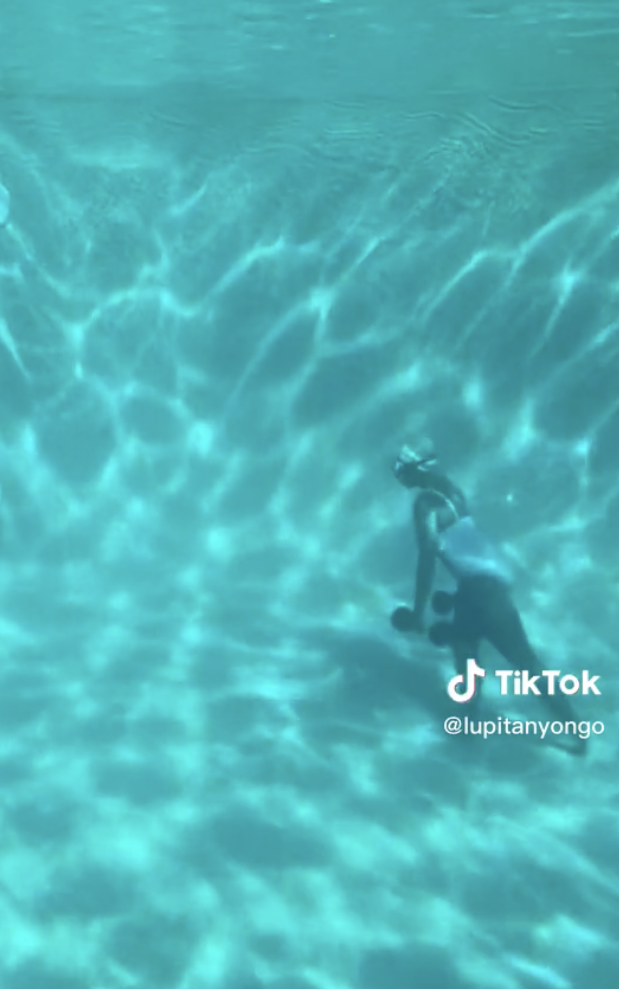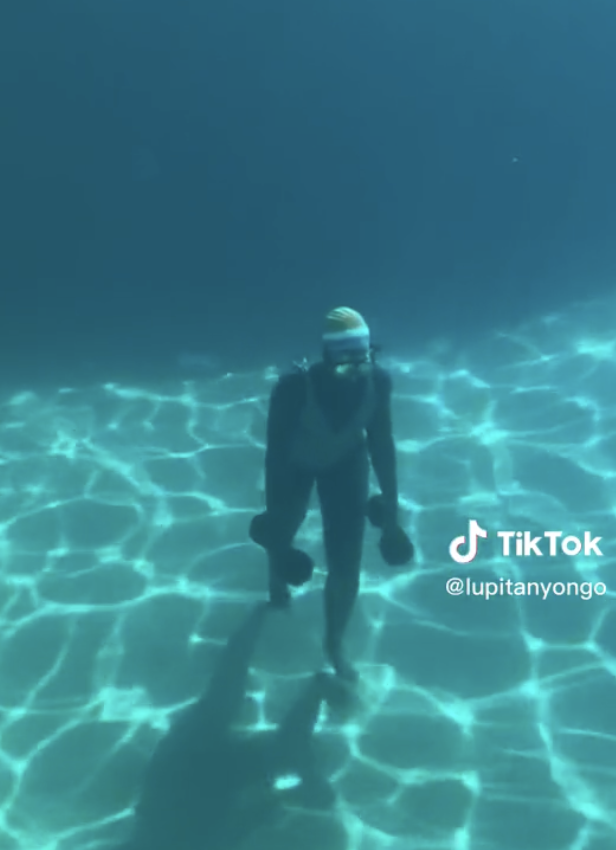 She continued with a few more exercises before releasing the weights and swimming back to the top of the pool. "I felt like a crawfish," she mused at the end of the video.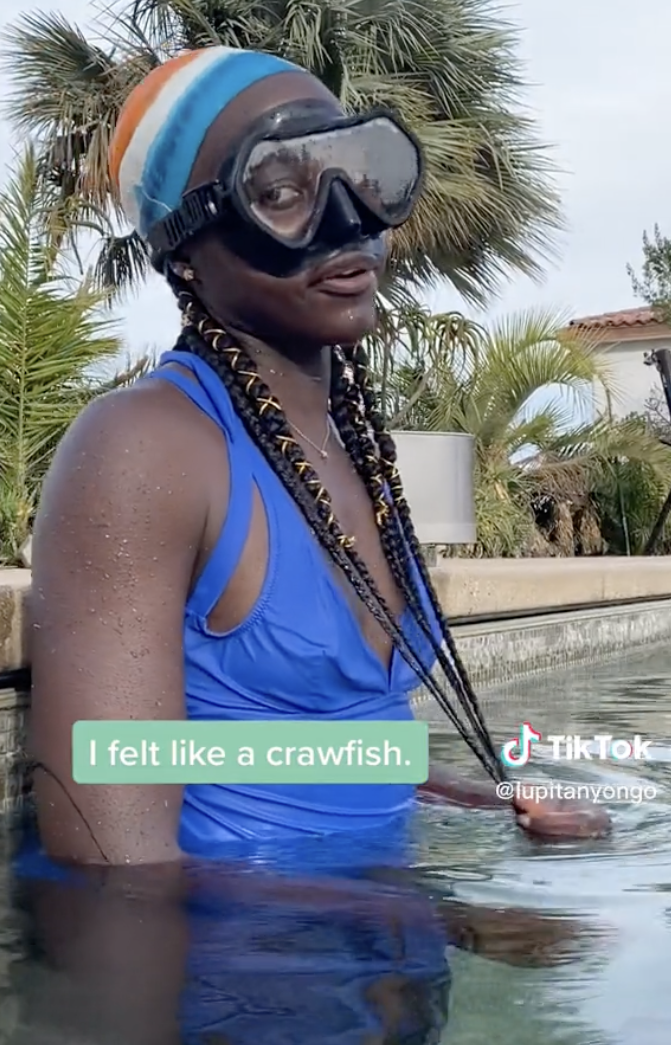 People were seriously impressed: