Beaded clothing is one of my biggest fashion fears. While it looks great on, all it takes is one faulty thread for it to all be over.
But that didn't stop Kim Kardashian from trying it out, and, as you can see from the title, it didn't turn out so great.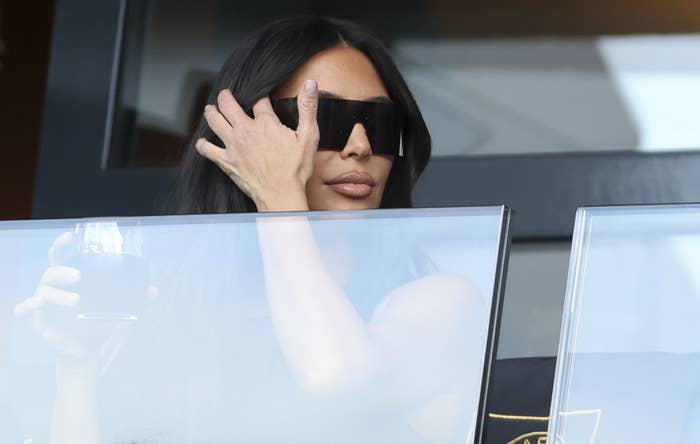 While Kim made it through the event with no issues, the dress ended up becoming undone later that evening.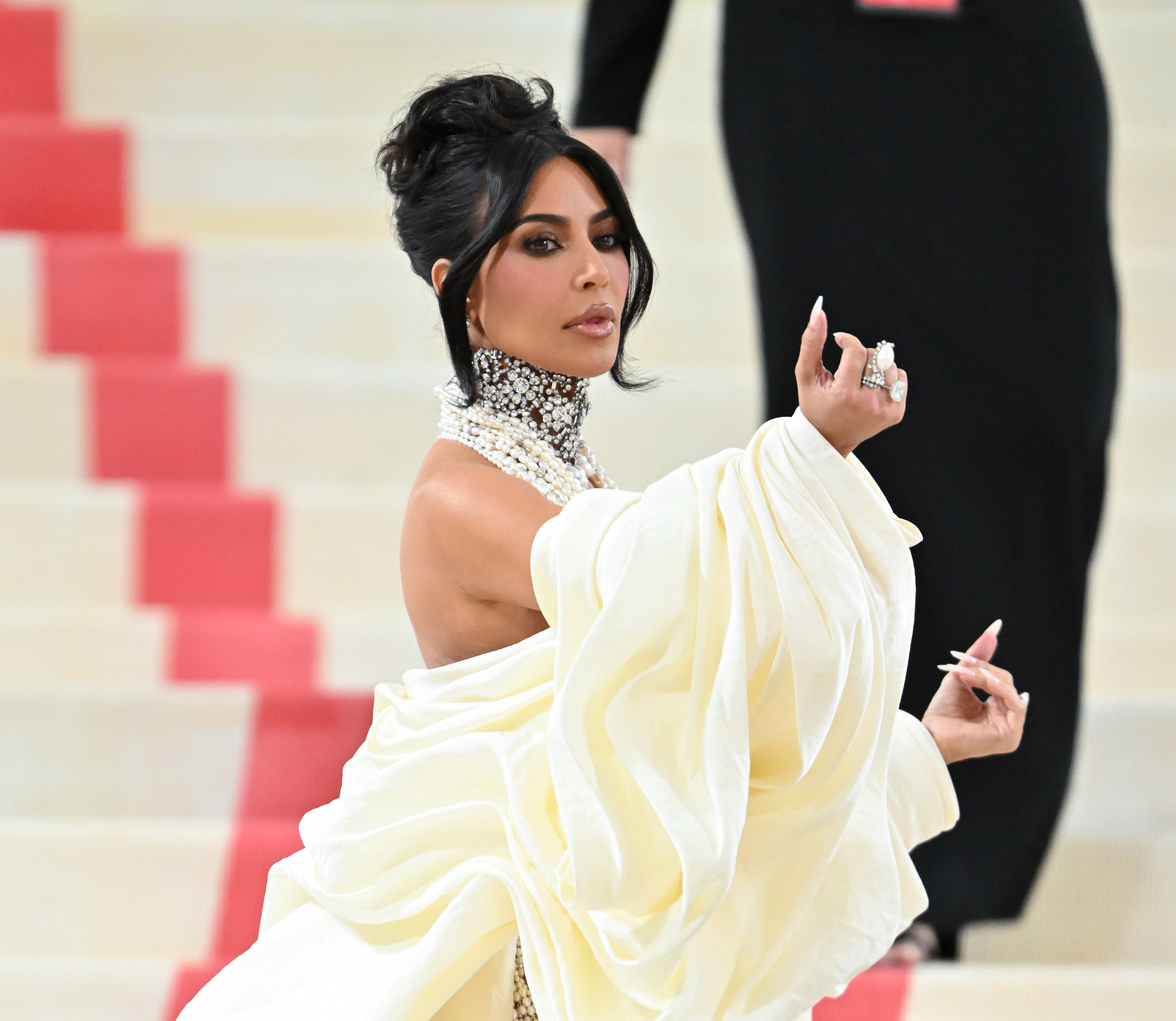 It seems to happen here, when Kim's trying to exit the ride she took from the Met.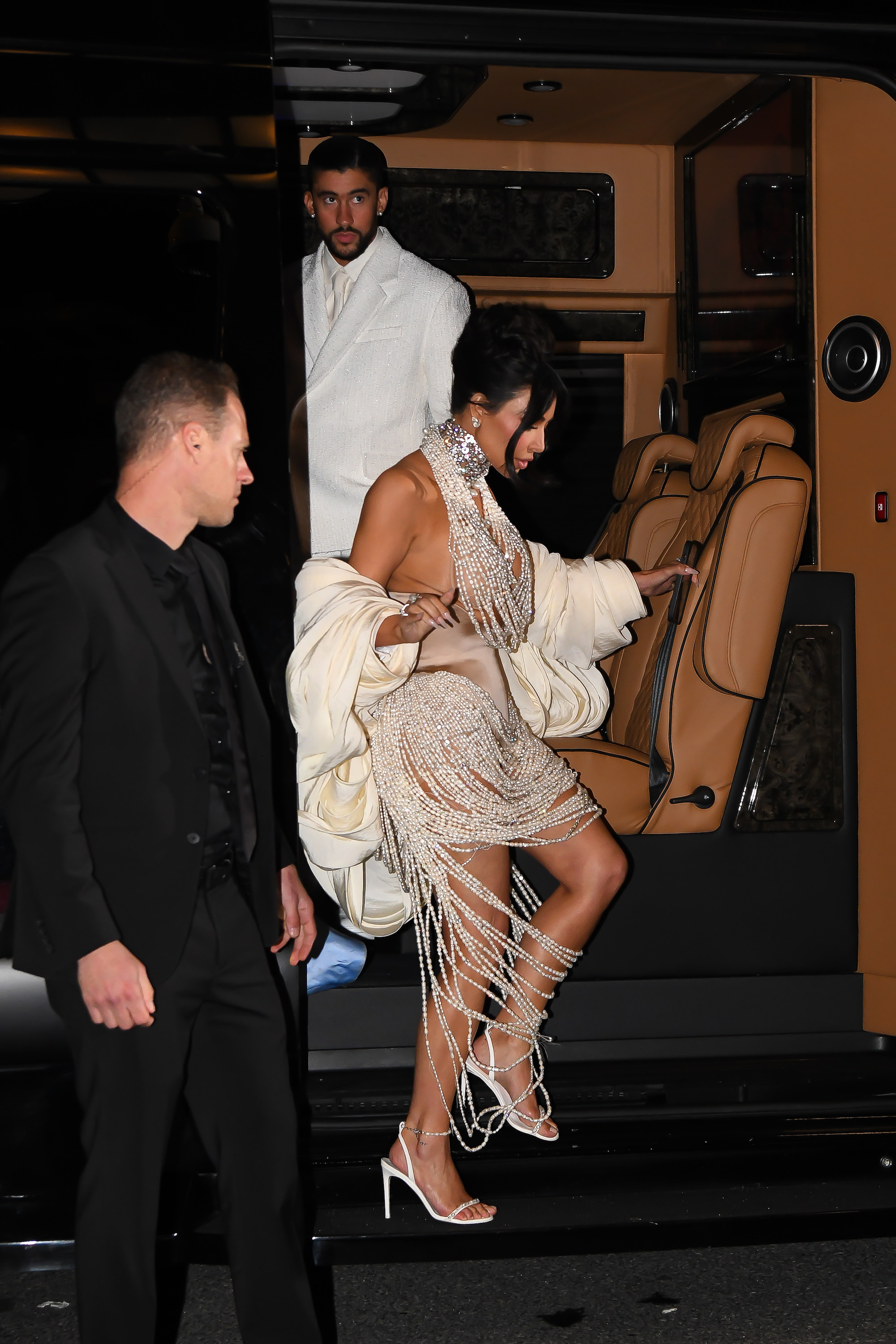 As you can see, the gown appears intact at first. But when she steps out, she appears to trip over it, causing one of the strings to break.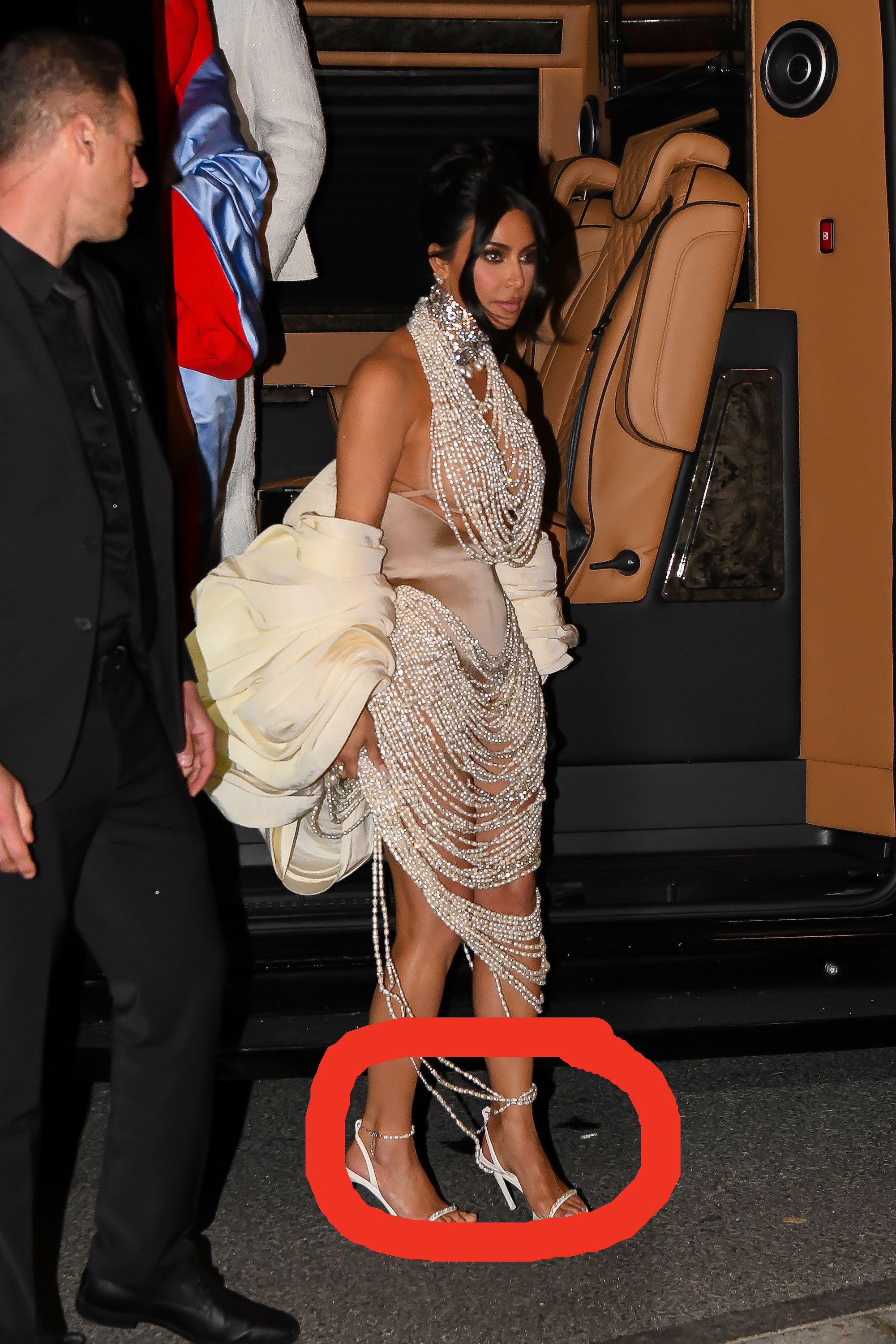 Pearls went rolling everywhere:
But Kim handled it like a pro, going on to pose for pics as if nothing happened: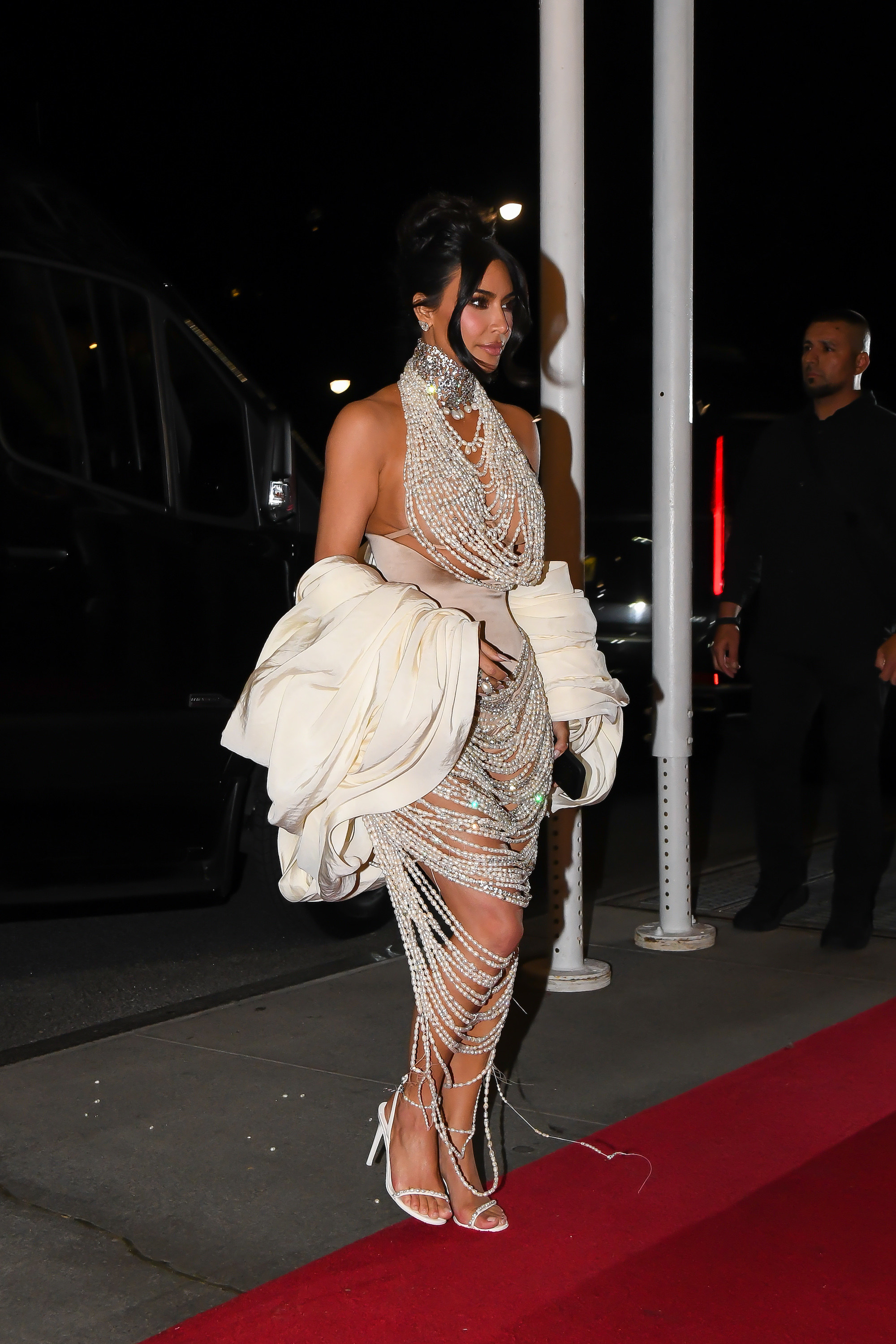 Kudos to you on that, Kimmy!