She spoke about her experiences since welcoming her son, Leodis, last month, admitting that the days since his birth have been a struggle.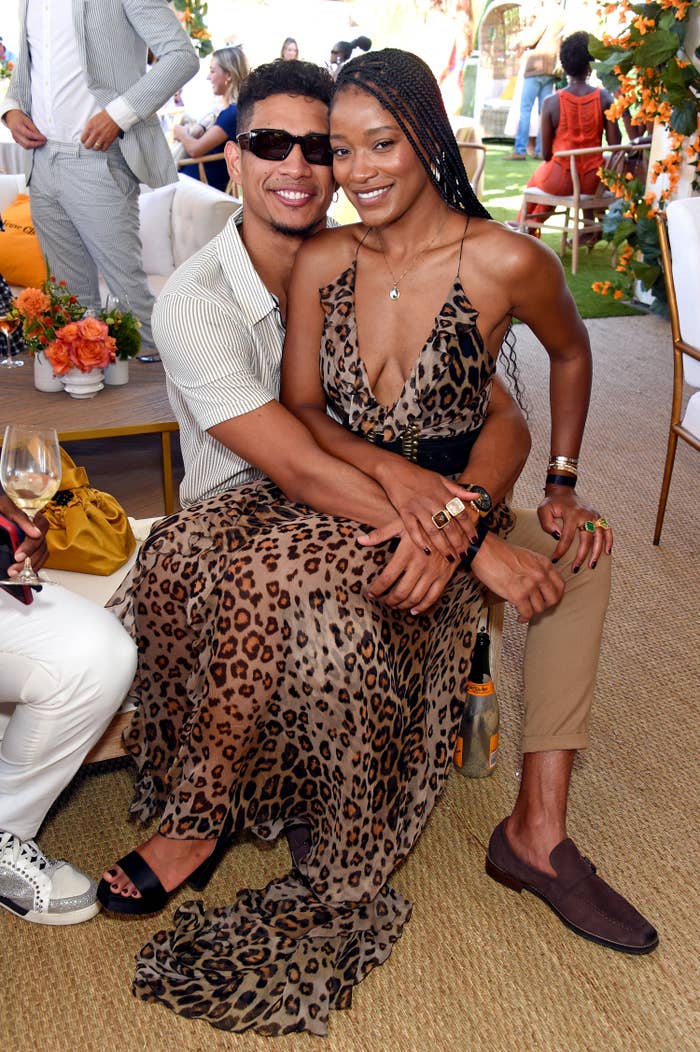 "I just came on here to say, if you're a single parent, pull out your cape. Matter of fact, clip off your angel wings because I don't know how you guys are doing it," she began.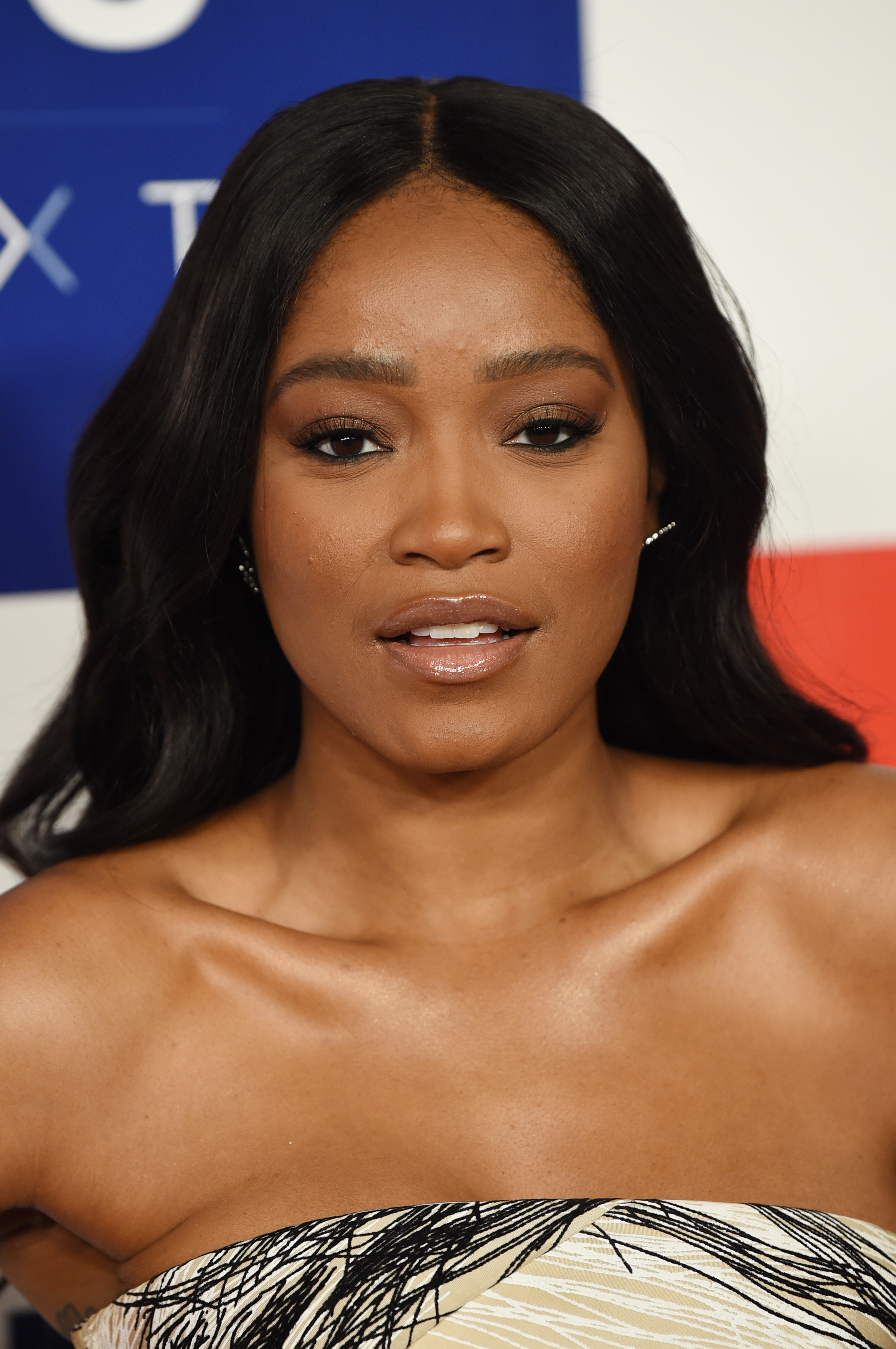 "And I really don't want this to sound like pandering, or something like this, because I know there's a million and one reason why somebody wants to be a single parent or has become a single parent," she continued, noting that maybe they "lost somebody, maybe they don't want to deal with somebody, maybe it's a choice."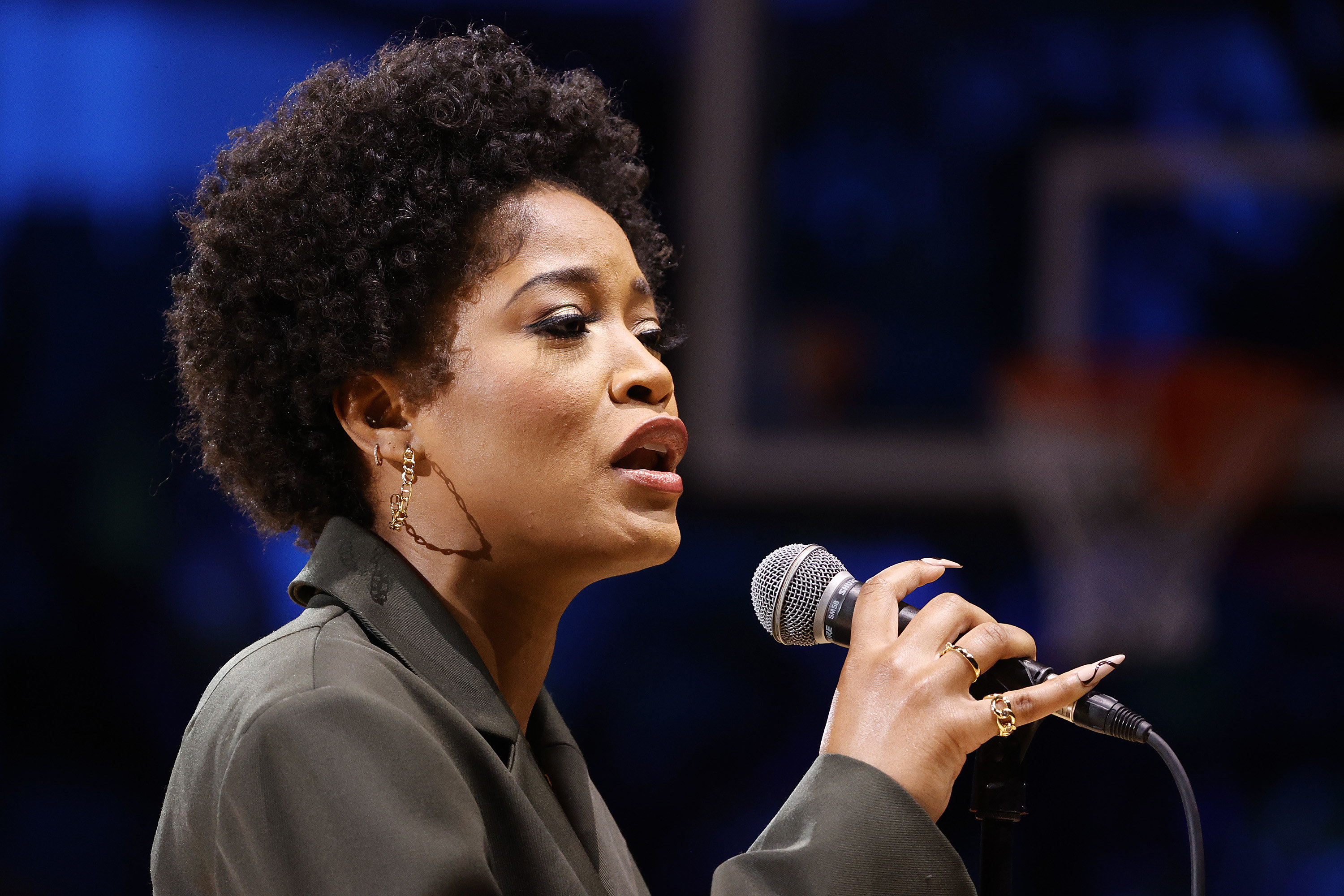 "But when it comes to raising a kid, I've already learned in these short few days that it takes a village," she added. "And sometimes that's a privilege. And I just want anybody out there that's a single parents that's been doing this—friends of mine, people that I don't know, family members of mine—really in my heart, it brings tears to my eyes. I am just truly, profoundly impressed."
Fans were quick to react to her post and praised Keke for her honesty and for making them feel seen.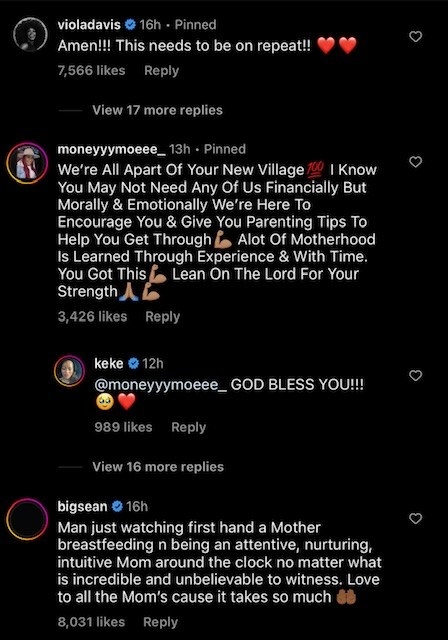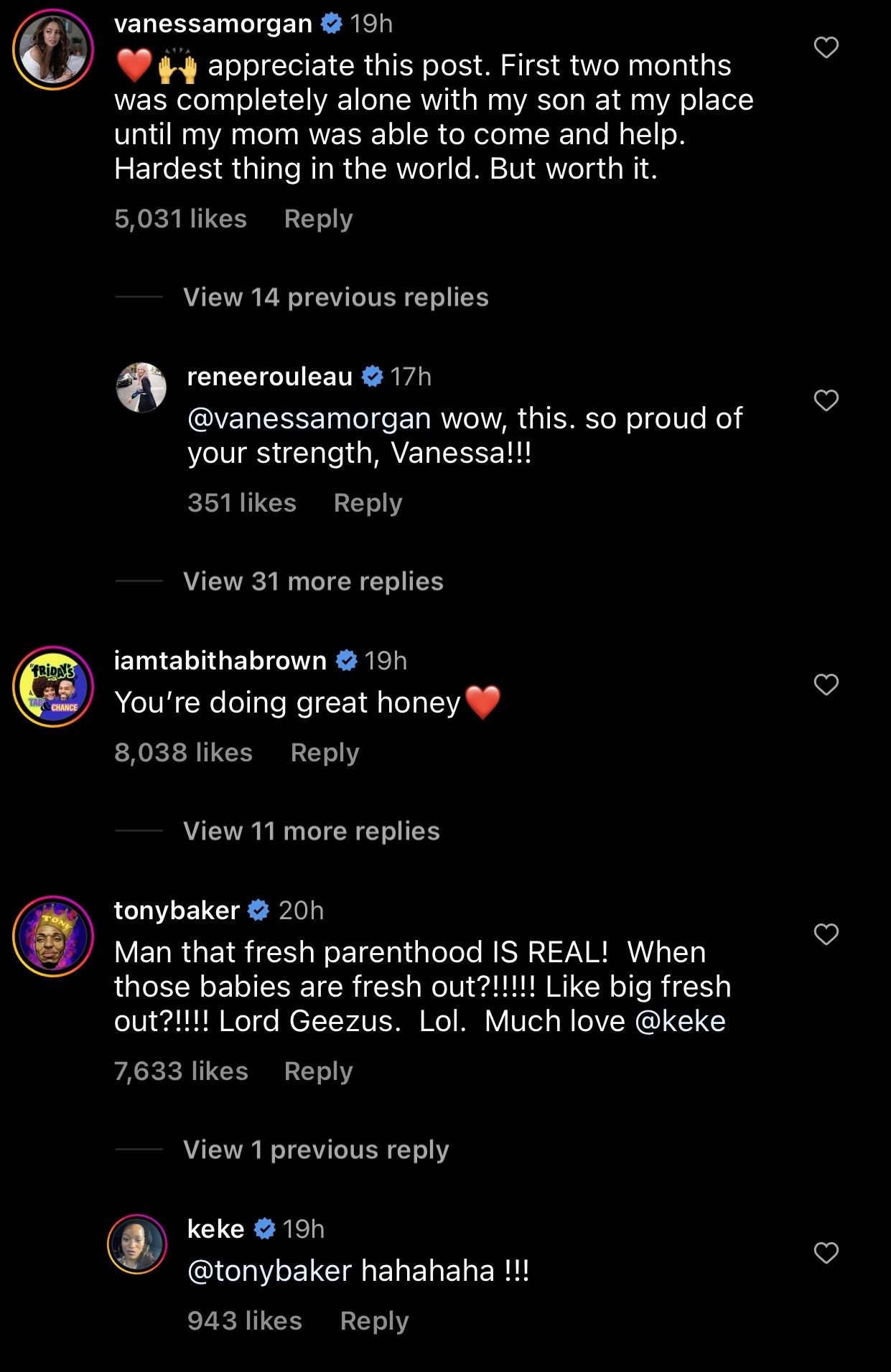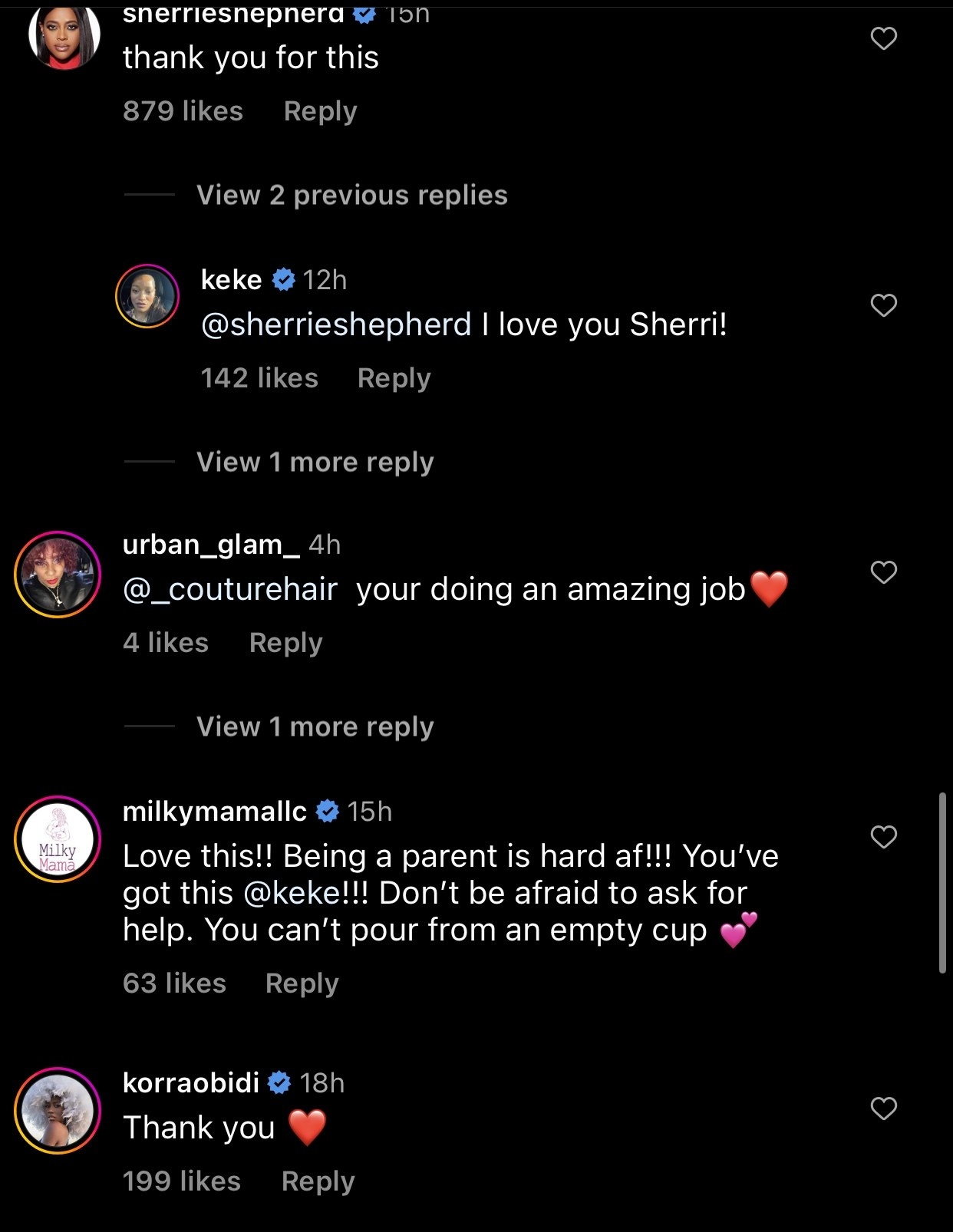 Sending so much love to you, Keeks, and everyone who can relate! Y'all got this!!!