Quinta Brunson went on Jimmy Kimmel Live last night, as promised, and she and the comedian came face-to-face for the first time publicly since that awkward moment between them at Monday night's Emmy Awards.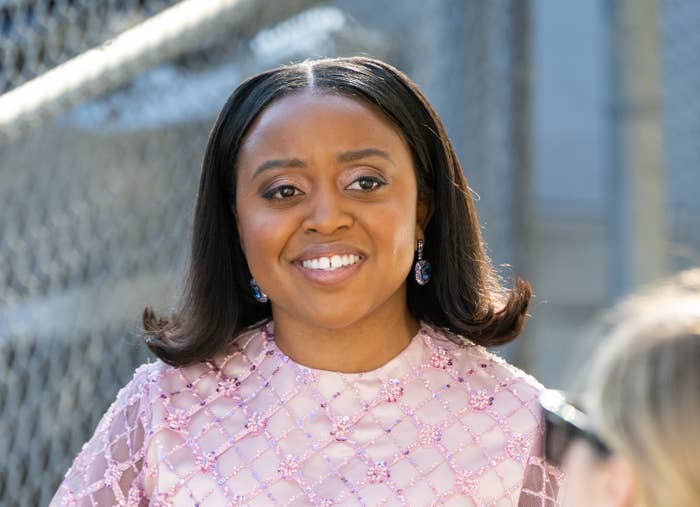 If you somehow missed it, Quinta had gone up to collect her award for her writing on Abbott Elementary when she was forced to step over Jimmy Kimmel, who had been lying down on the stage as part of a joke that happened earlier.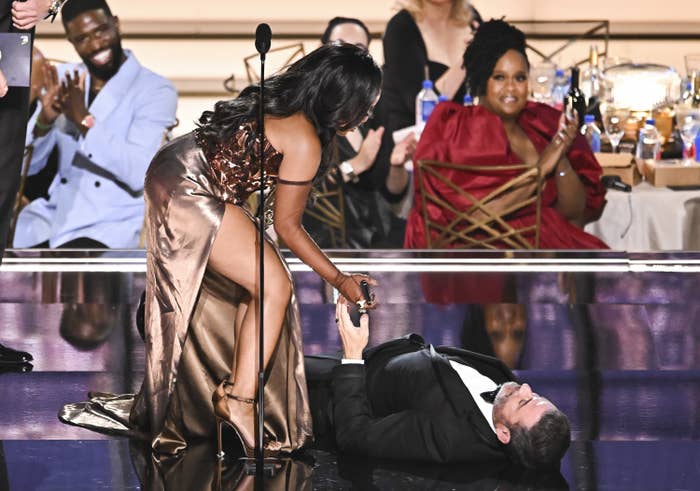 Unable to get him to stand up, Quinta had to give her entire speech while standing over Jimmy.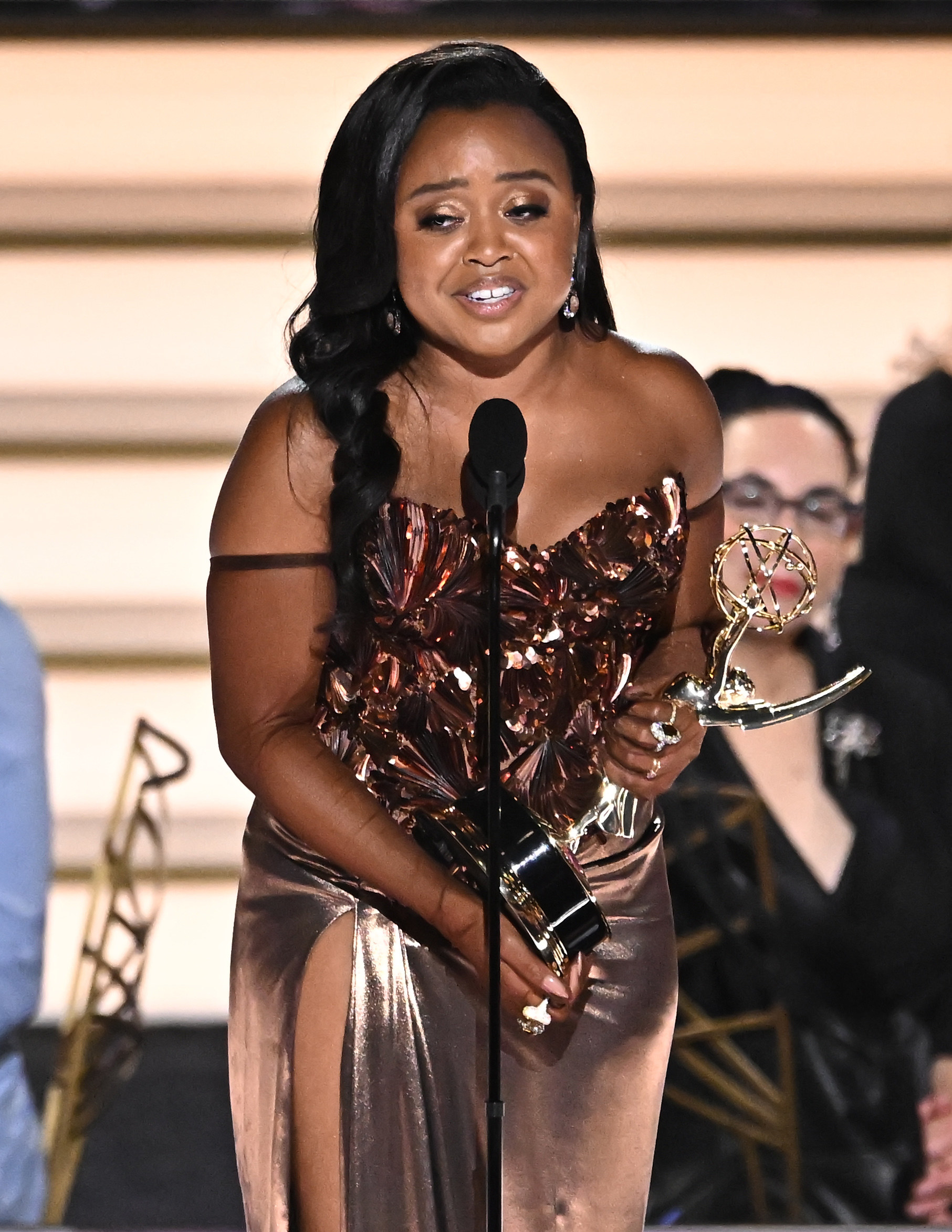 While some viewers thought it was hilarious, others took issue with it, arguing that Jimmy had taken the shine away from Quinta's big moment.
And although Quinta said she personally wasn't bothered by the bit, Jimmy still thought it was important to apologize after all of the backlash.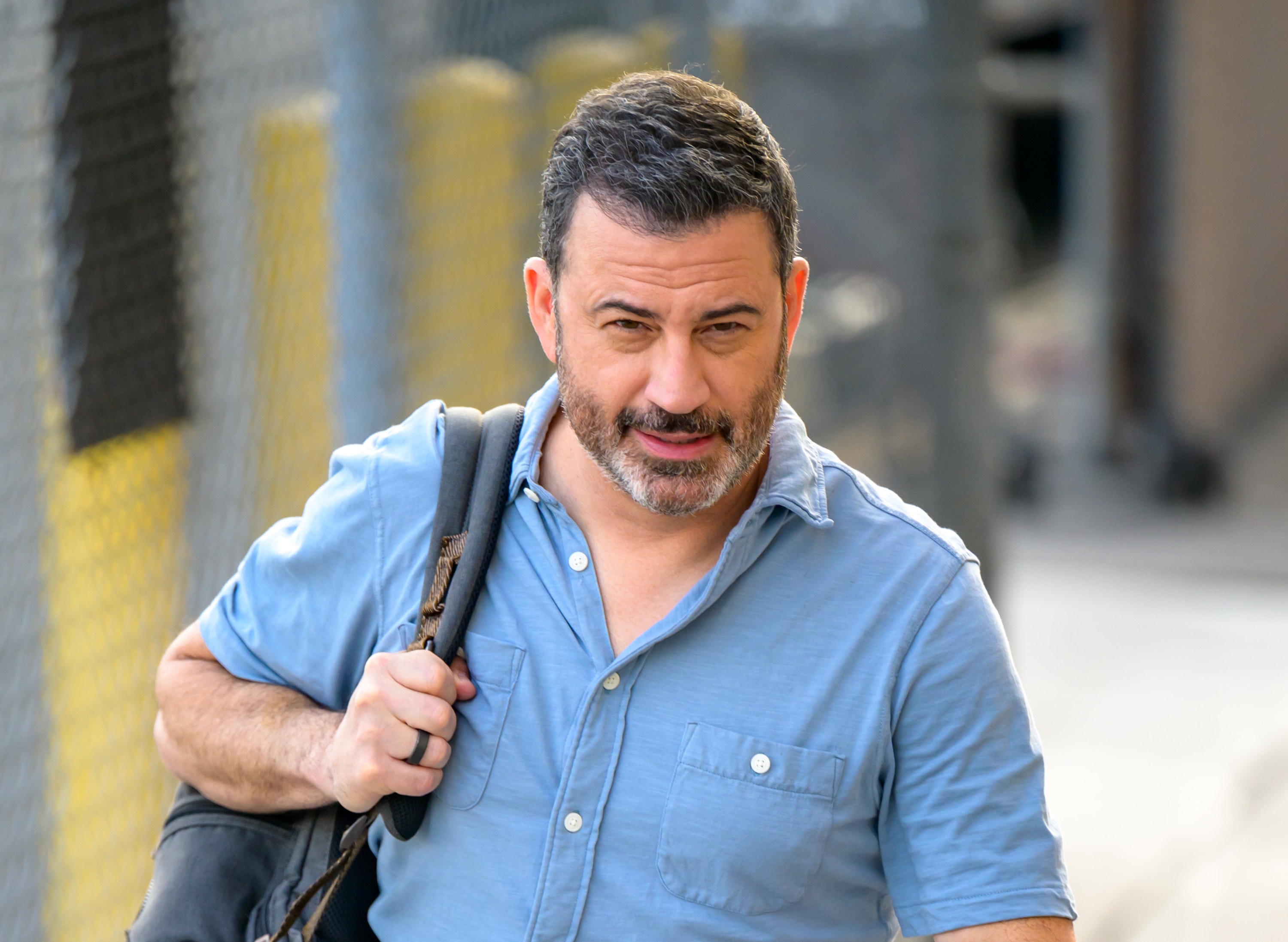 "It was a dumb comedy bit that we thought would be funny," he told Quinta on his show. "I lost, and then I drank too much and I had to be dragged out on the stage. And then people got upset. They said that I stole your moment, and maybe I did. I'm very sorry if I did do that — I'm sorry I did do that, actually."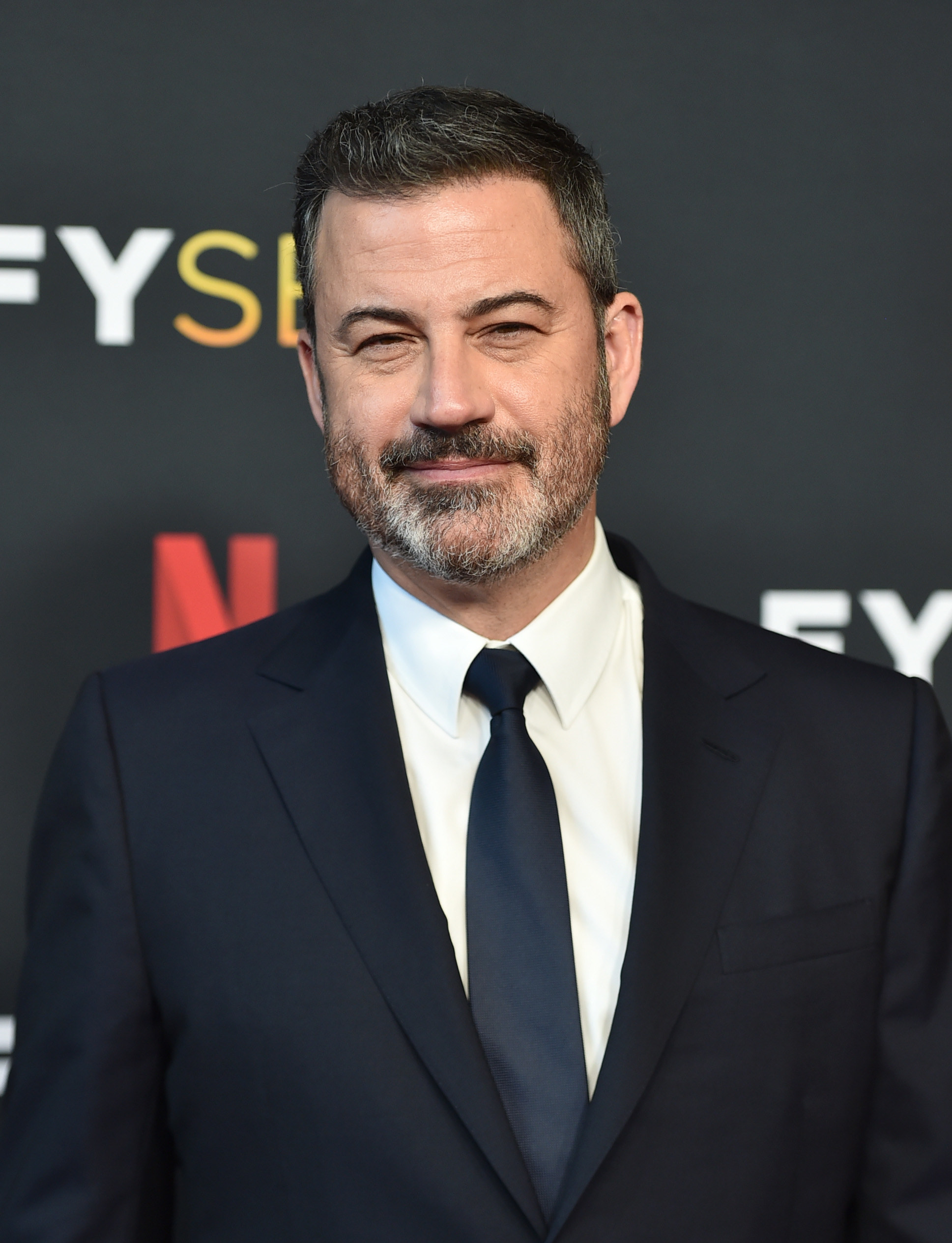 He continued, "And also, the last thing I would ever want to do is upset you because I think so much of you, and I think you know that — I hope you know that."
Quinta reiterated her past comments that she honestly didn't think that much of it in that moment but thanked him for having the humility to apologize. "I honestly was in such a moment of just having a good time. Like, I won my first Emmy!" she said. "But thank you, that's kind. But honestly, I had a good night. I had a great night."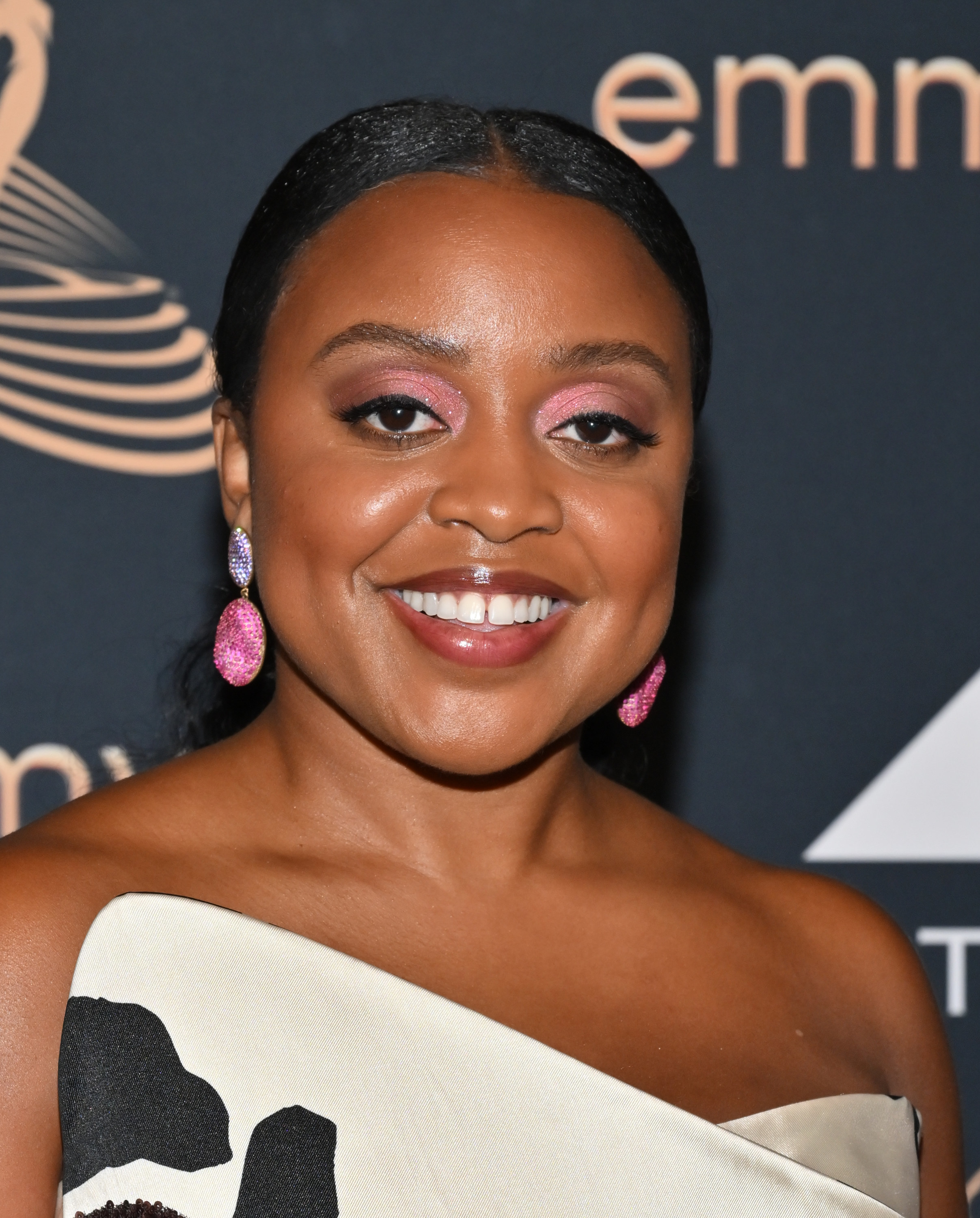 Quinta also pulled out a joke of her own on Jimmy, because of course she did, when she crashed his opening monologue to finish giving her Emmys speech.