Whenever Jennifer Lopez and Ben Affleck are pictured out together, they're almost always holding hands.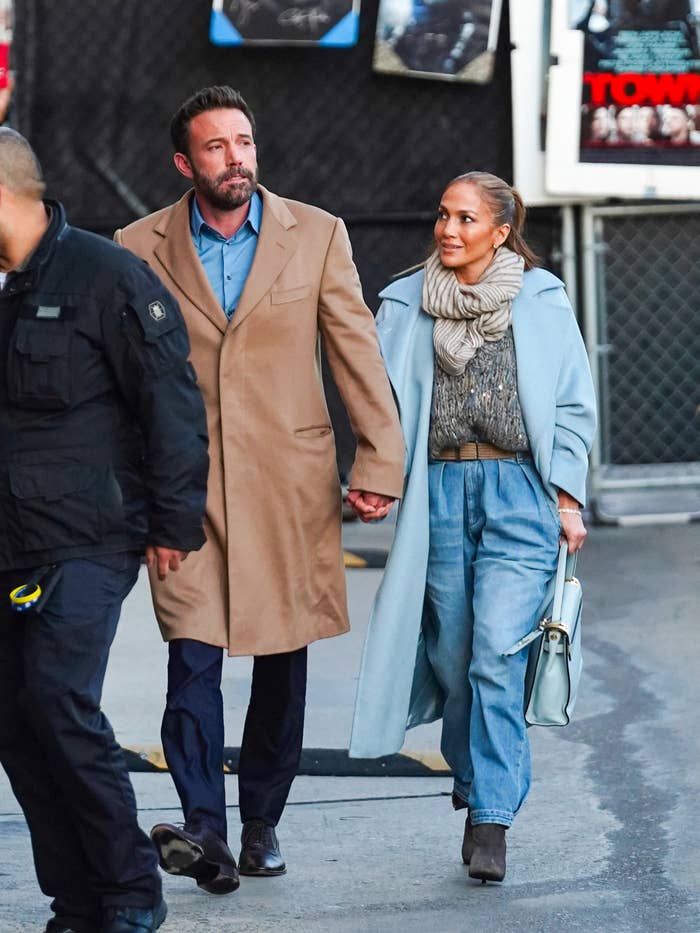 But, if you notice, Jen always walks a step behind Ben, instead of walking by his side.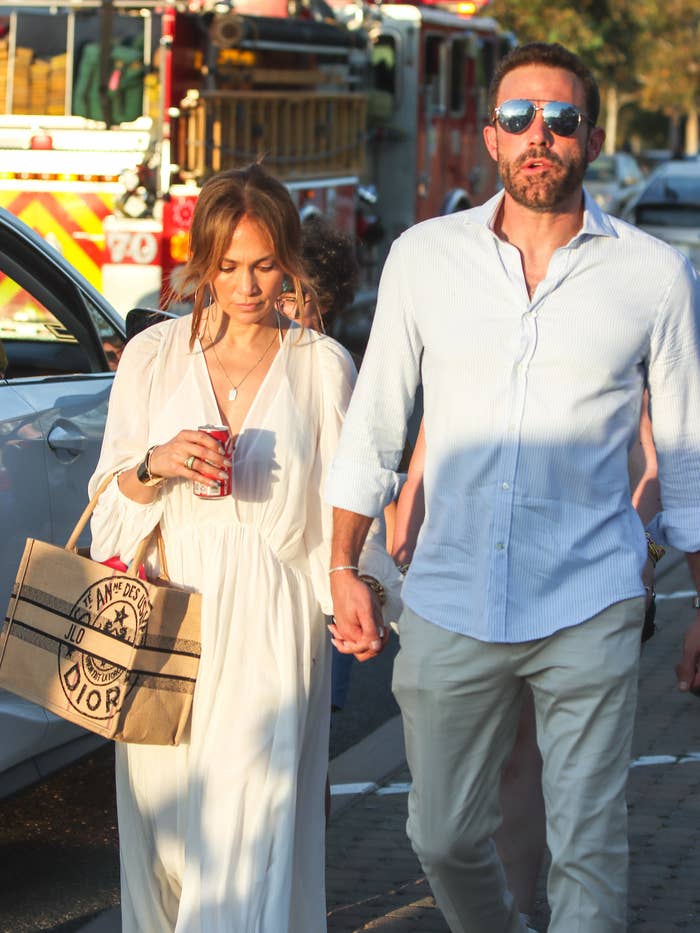 It's very much a thing: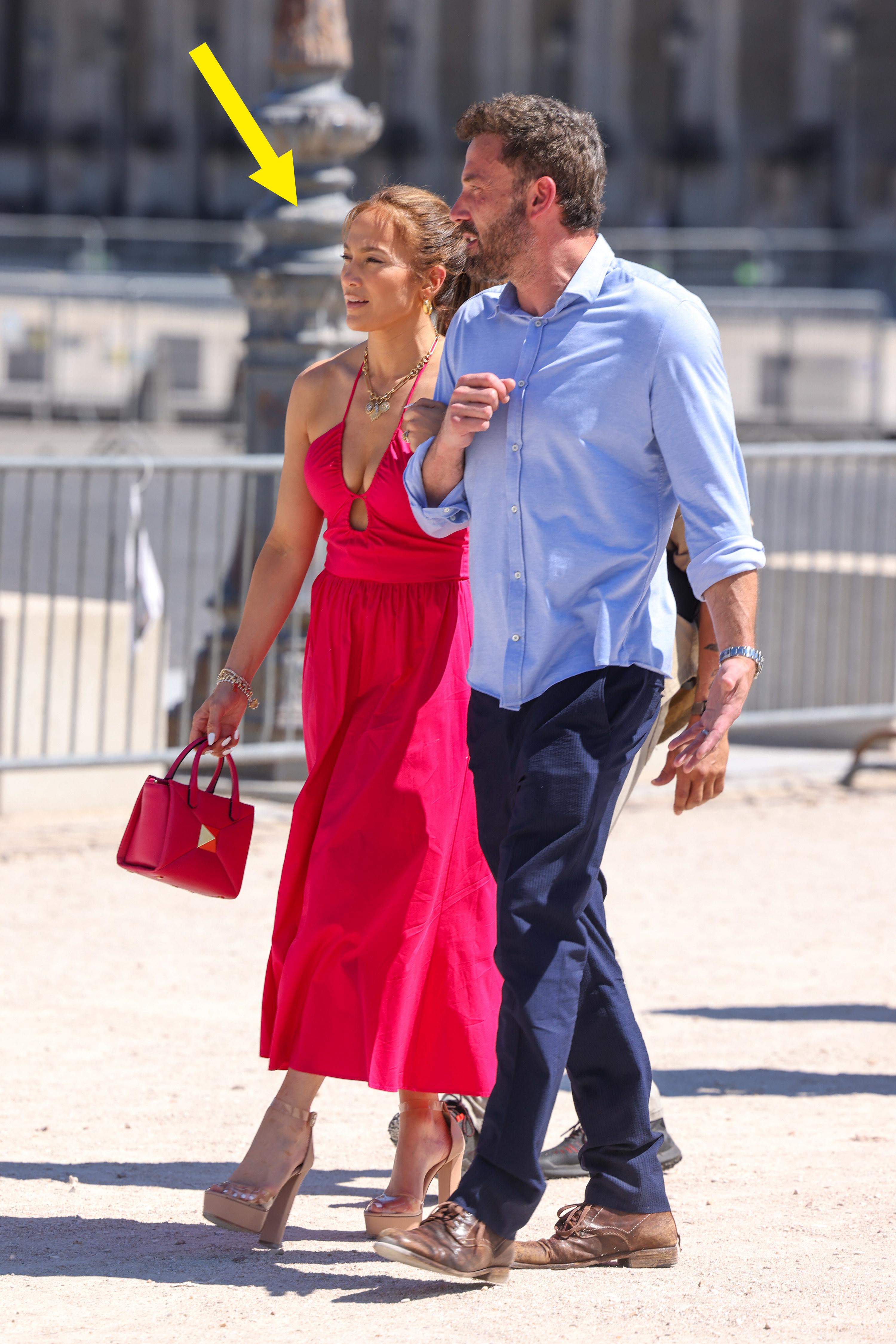 And it turns out, it's for a reason!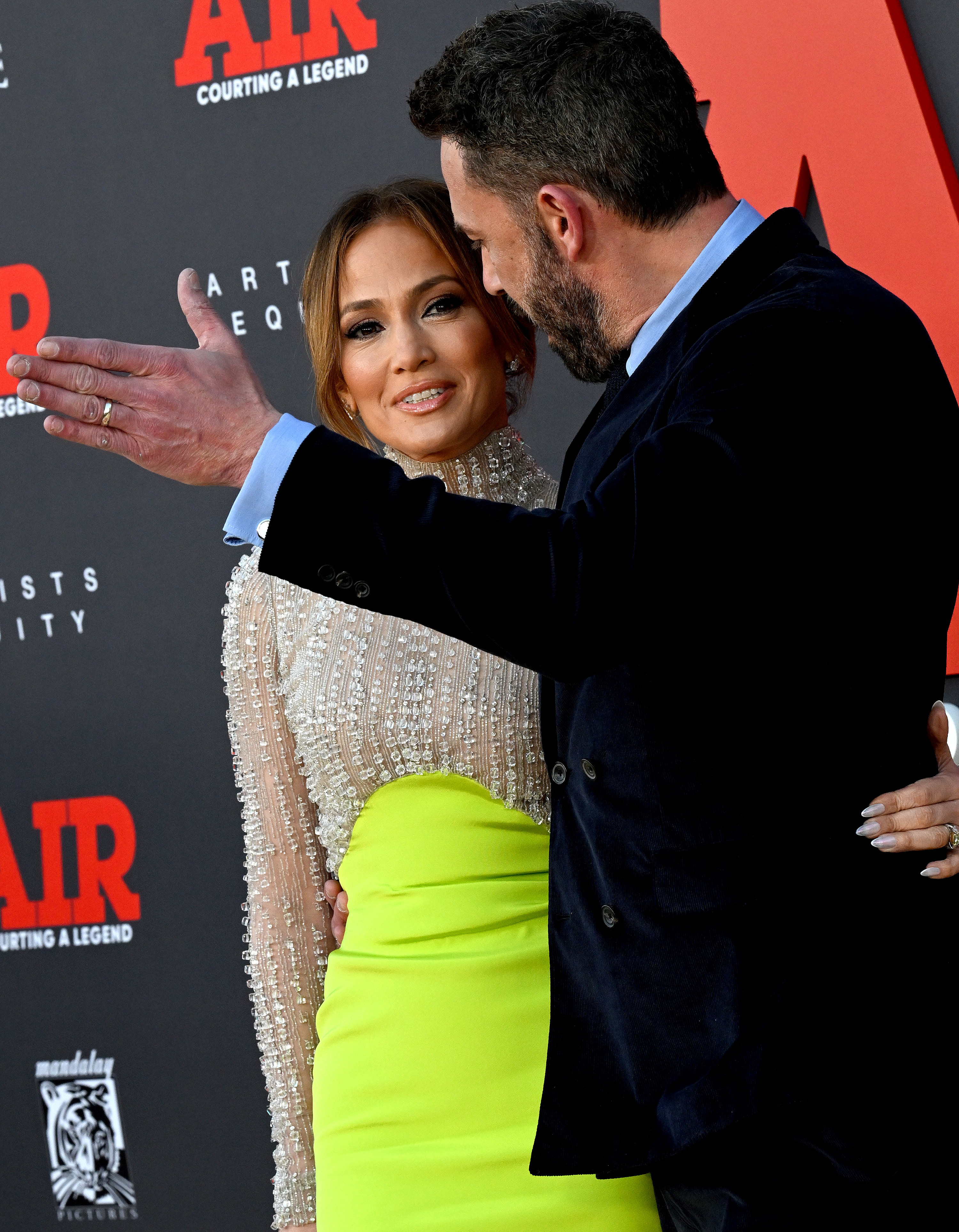 "Ben is 6'3", 6'4", and I am tiny — I'm smaller. I'm, like, 5'6". But we make it work," she explained, mentioning how she and Ben are "very affectionate" as a couple.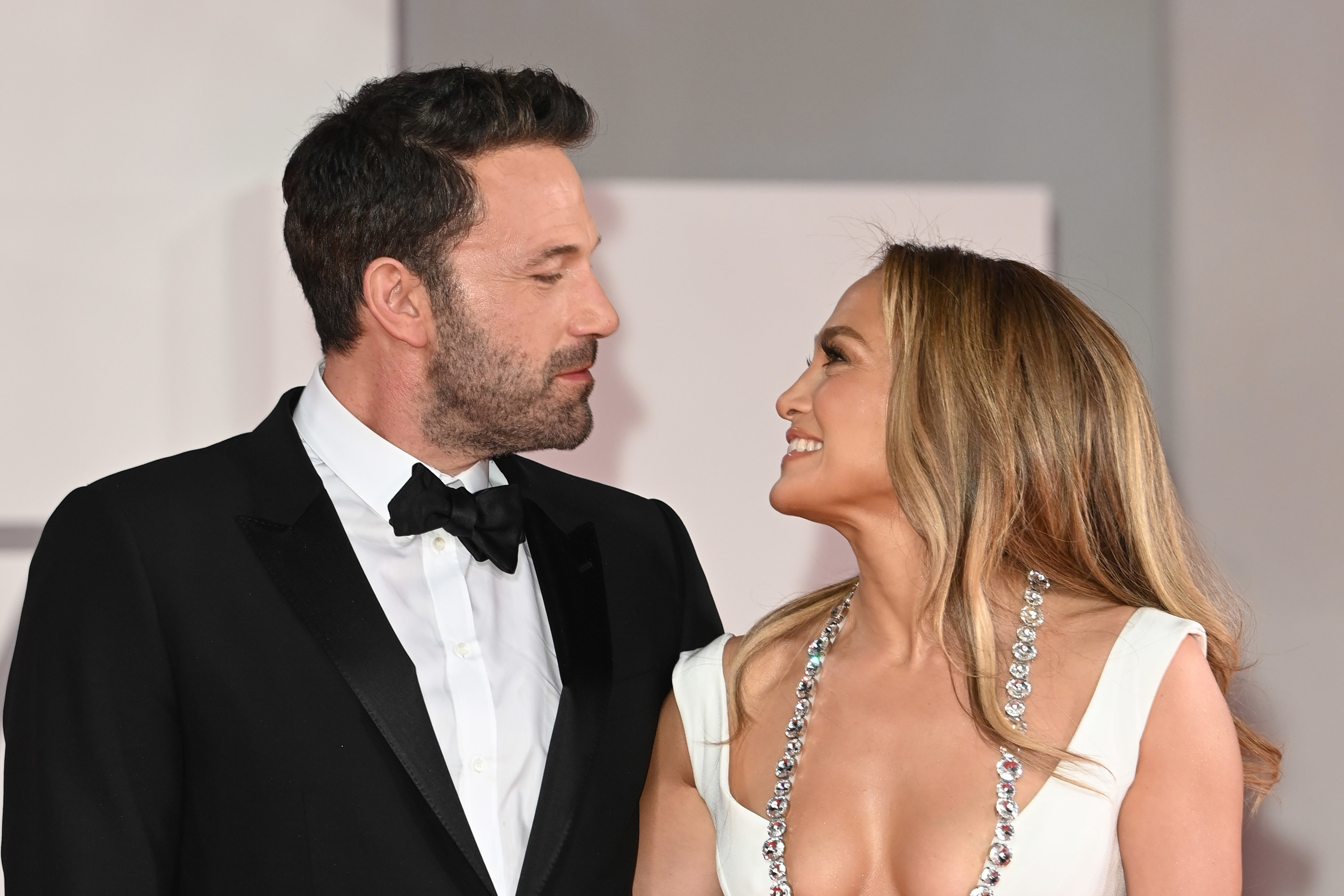 "He's taller, and his arm's up, and I walk, like, a step behind, just to compensate," Jennifer continued. "Which I'm fine with."