Yesterday, the sound went out during the Arizona stop on Beyoncé's Renaissance tour, forcing her to temporarily pause the show.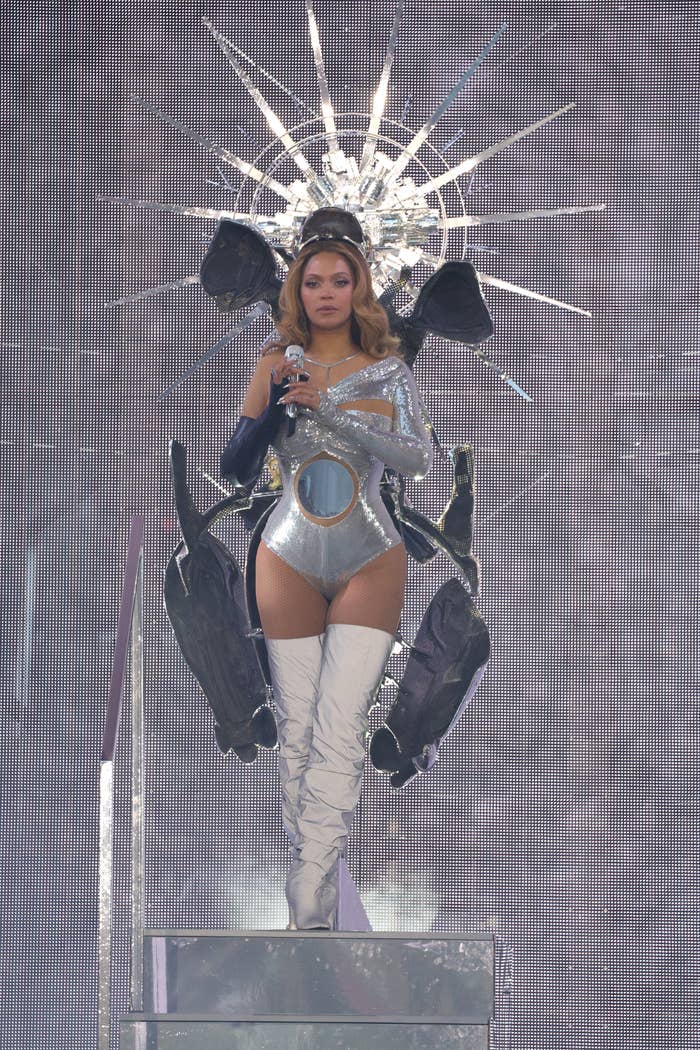 As seen in fan videos, she was performing "Alien Superstar" — the bop of all bops — when the sound suddenly cut out.
Knowing how seriously she takes her shows, people joked online that somebody's definitely "getting fired" for the mishap, referencing a line Beyoncé yelled during a previous concert after her lights failed.
Who knows — but Beyoncé did eventually return to the stage, in what seemed to be a brand-new costume, to finish her performance.