The actor and model, 32, spoke about her struggles in a TikTok video posted this weekend. "My anxiety takes over my whole body," she captioned the post.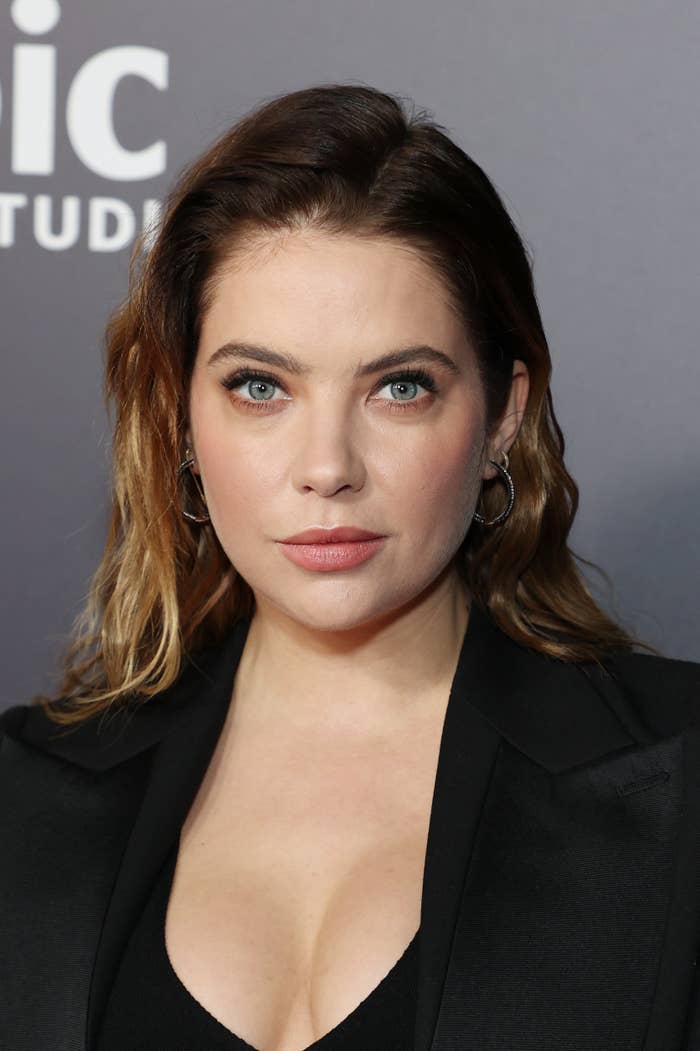 Ashley's seen in the video wearing a white towel, with large, red spots covering her chin, neck, chest, and arms. The clip was soundtracked by the song "Overwhelmed" by Royal & the Serpent, which features these lyrics: "I get overwhelmed so easily / My anxiety creeps inside of me / Makes it hard to breathe."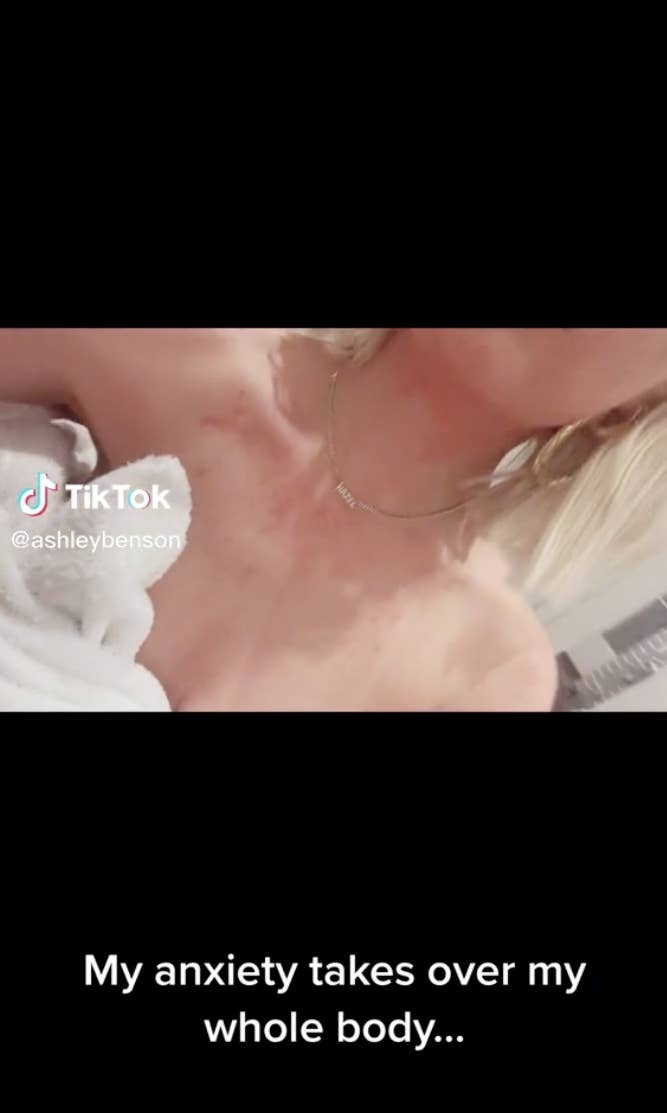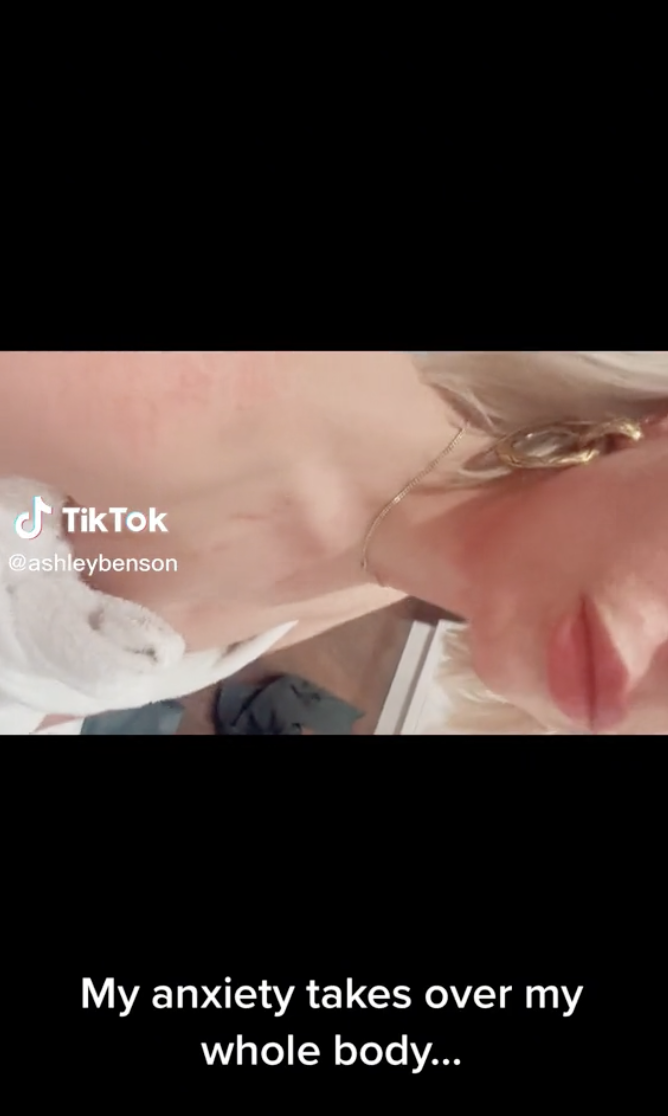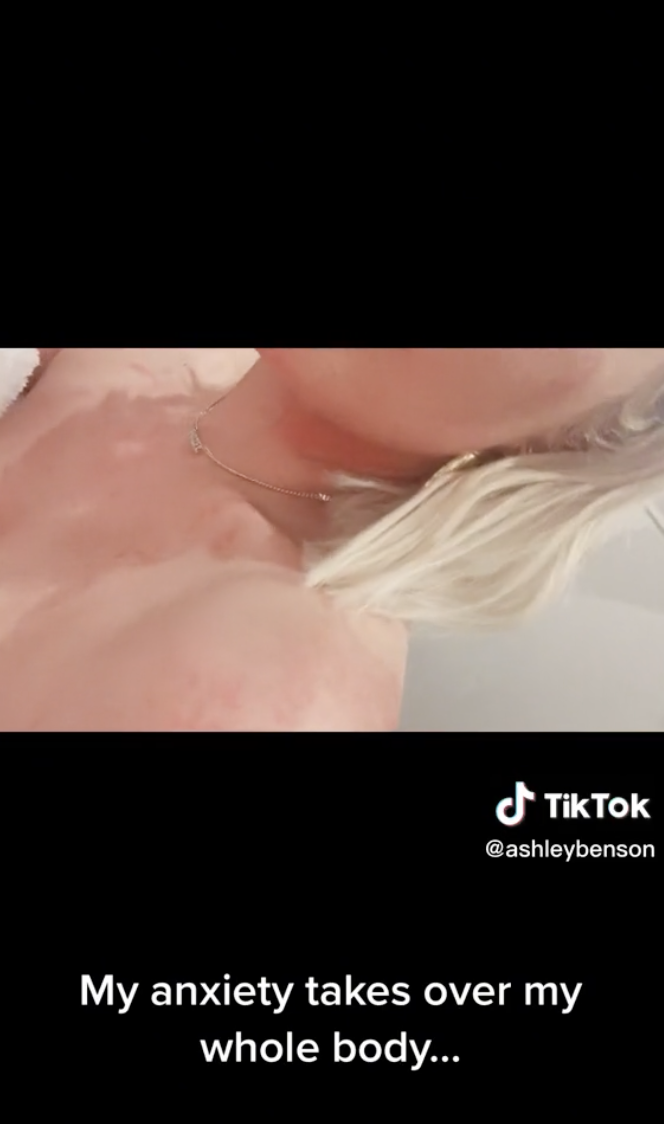 Ashley previously admitted to having "intense anxiety" and talked about how she'd been coping with it in 2016.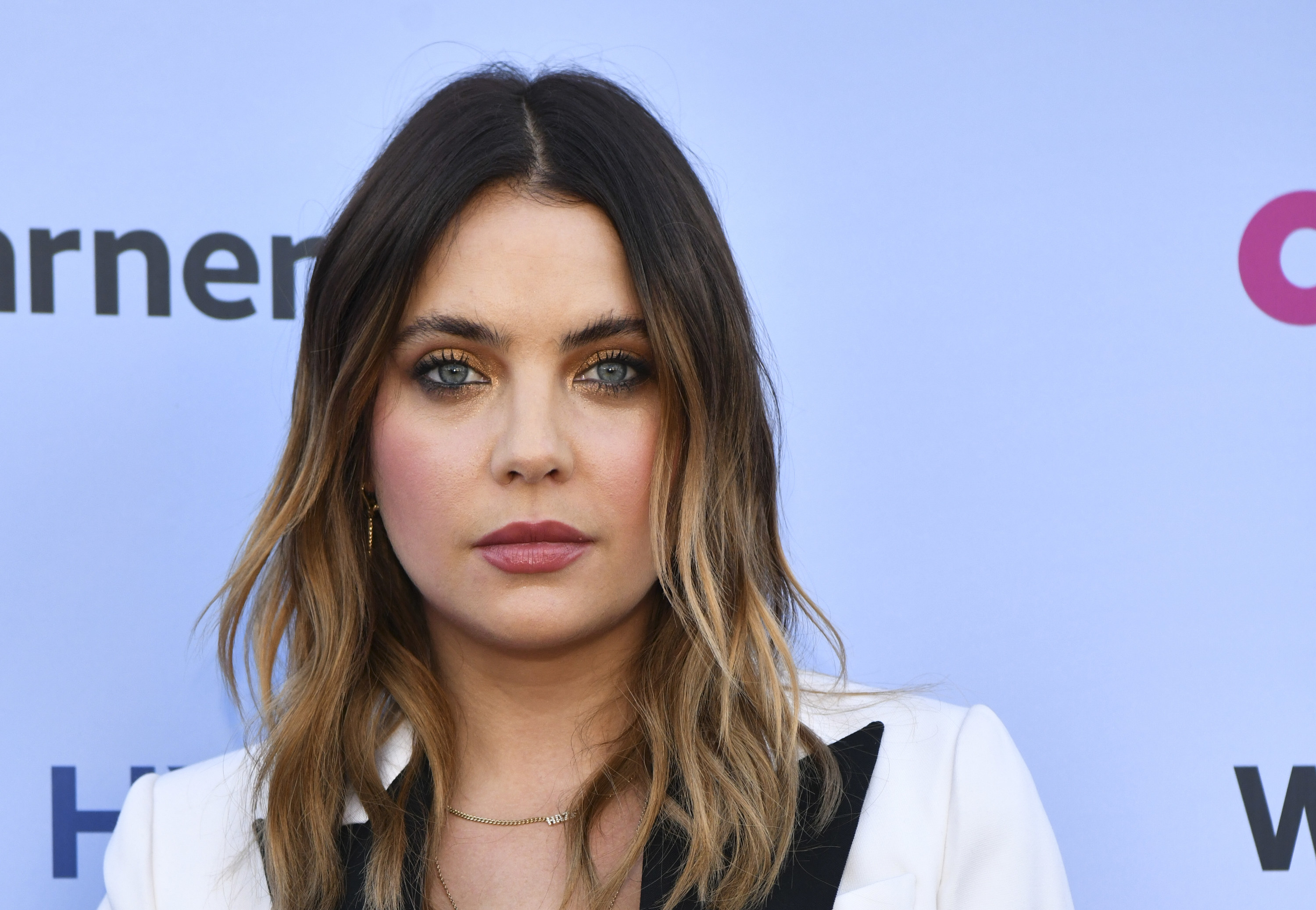 "I try to take an hour nap," she told Health magazine at the time (via Yahoo Entertainment). "If I don't get sleep, I found that I get really bad anxiety. I started getting panic attacks for two years straight. I think it was 2011 to 2013. I could barely go to work. It would get so bad that I would have to leave set. Or I'd be driving and I would have a panic attack."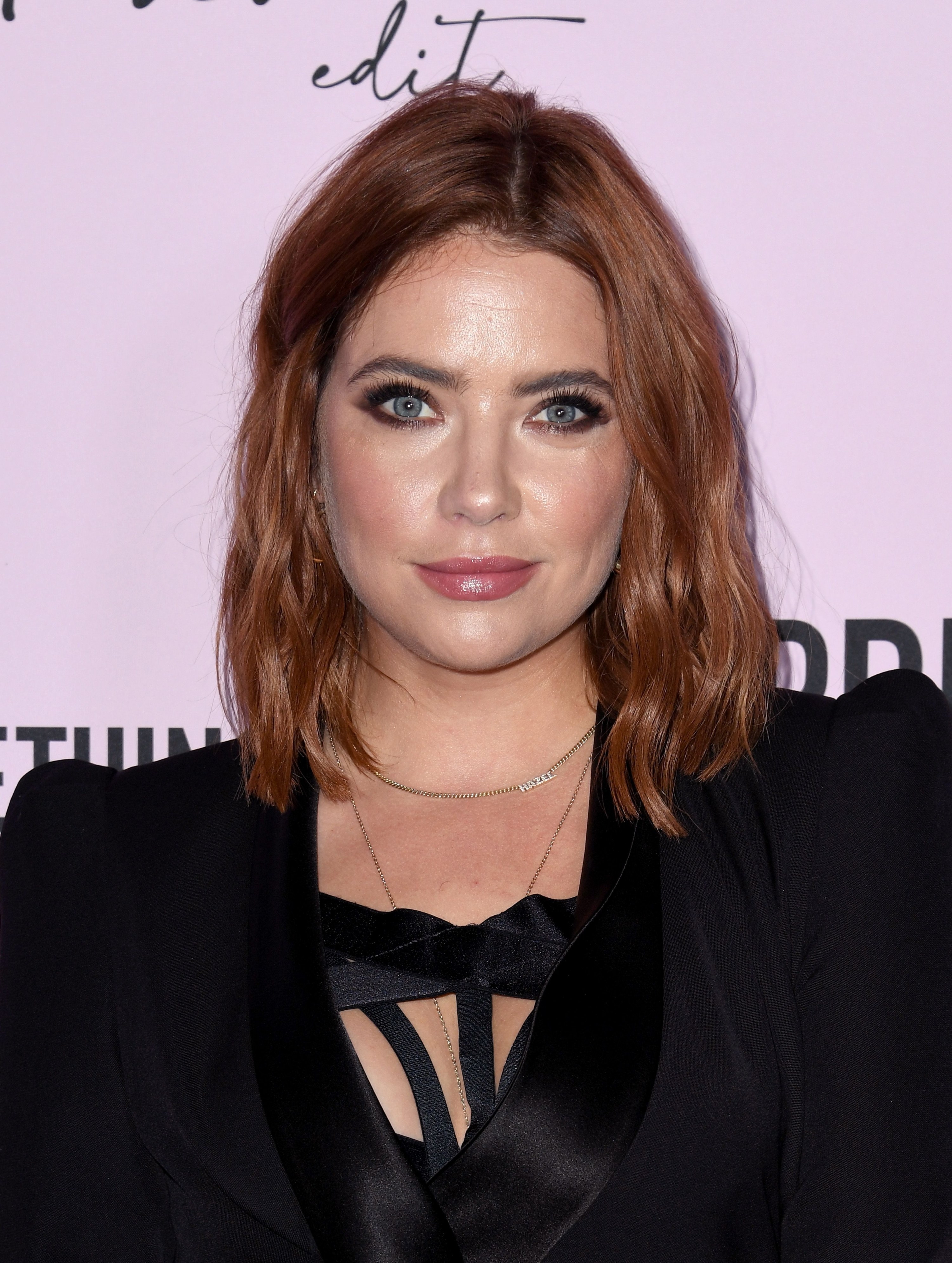 She continued, recalling one particularly frightening time when she had a panic attack at work. "I had a crazy incident on set. I had heart palpitations, and I thought I was having a heart attack, so I fainted on set and turned blue. The paramedics were there. Once that happened, I was like, That's going to happen to me every single day, and it was just that constant fear. So anytime I felt some sort of weird thing, I'd be like, Here it goes…," she said.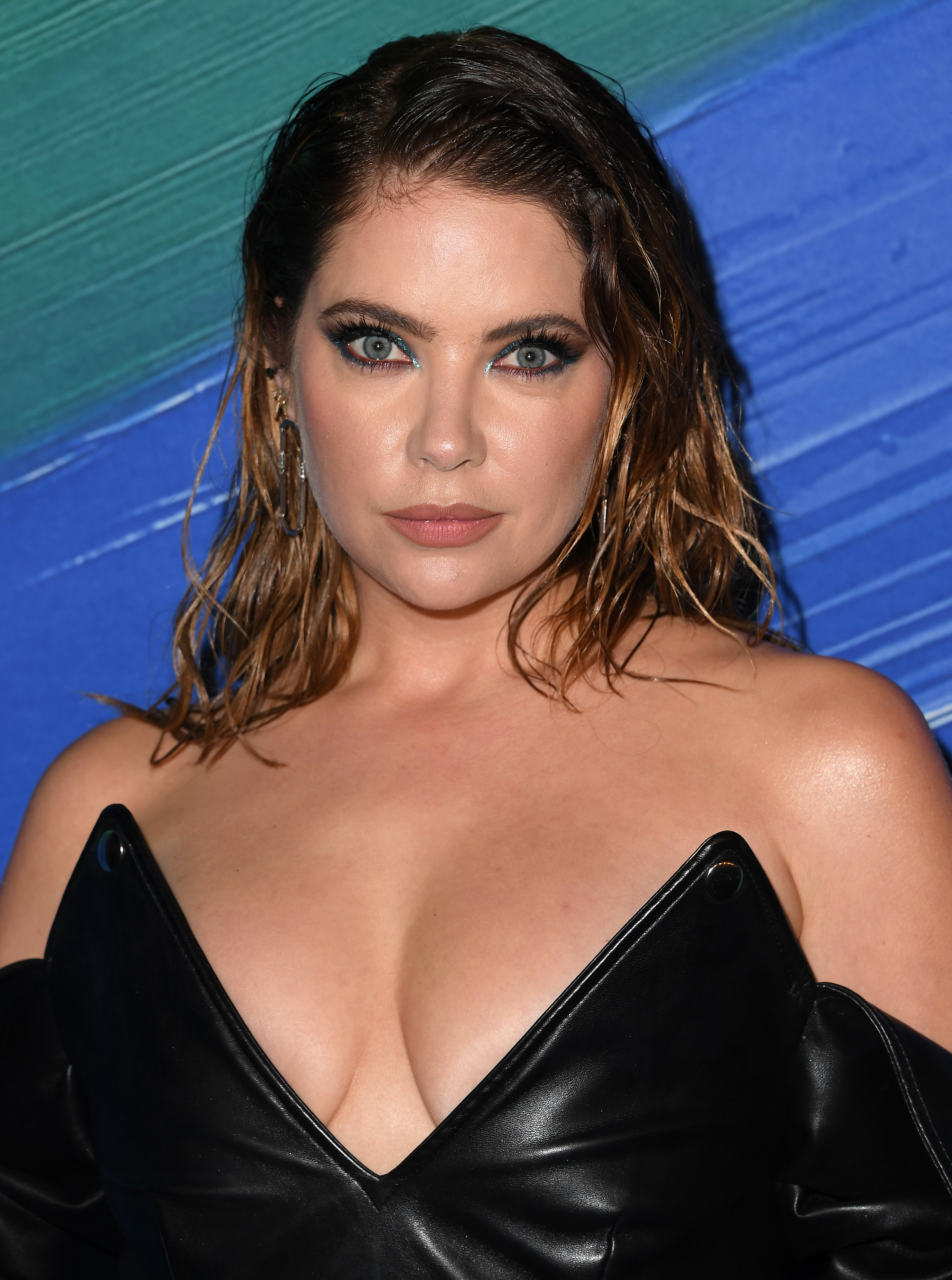 "That's part of why I work out, too," she added, "because it has canceled out the anxiety. I was on Xanax for a long time. It helped, but I decided I was going to be able to self-medicate through meditation, working out, sleeping, eating healthy, and drinking more water. I have this meditation app on my phone. I use it at least three times a week."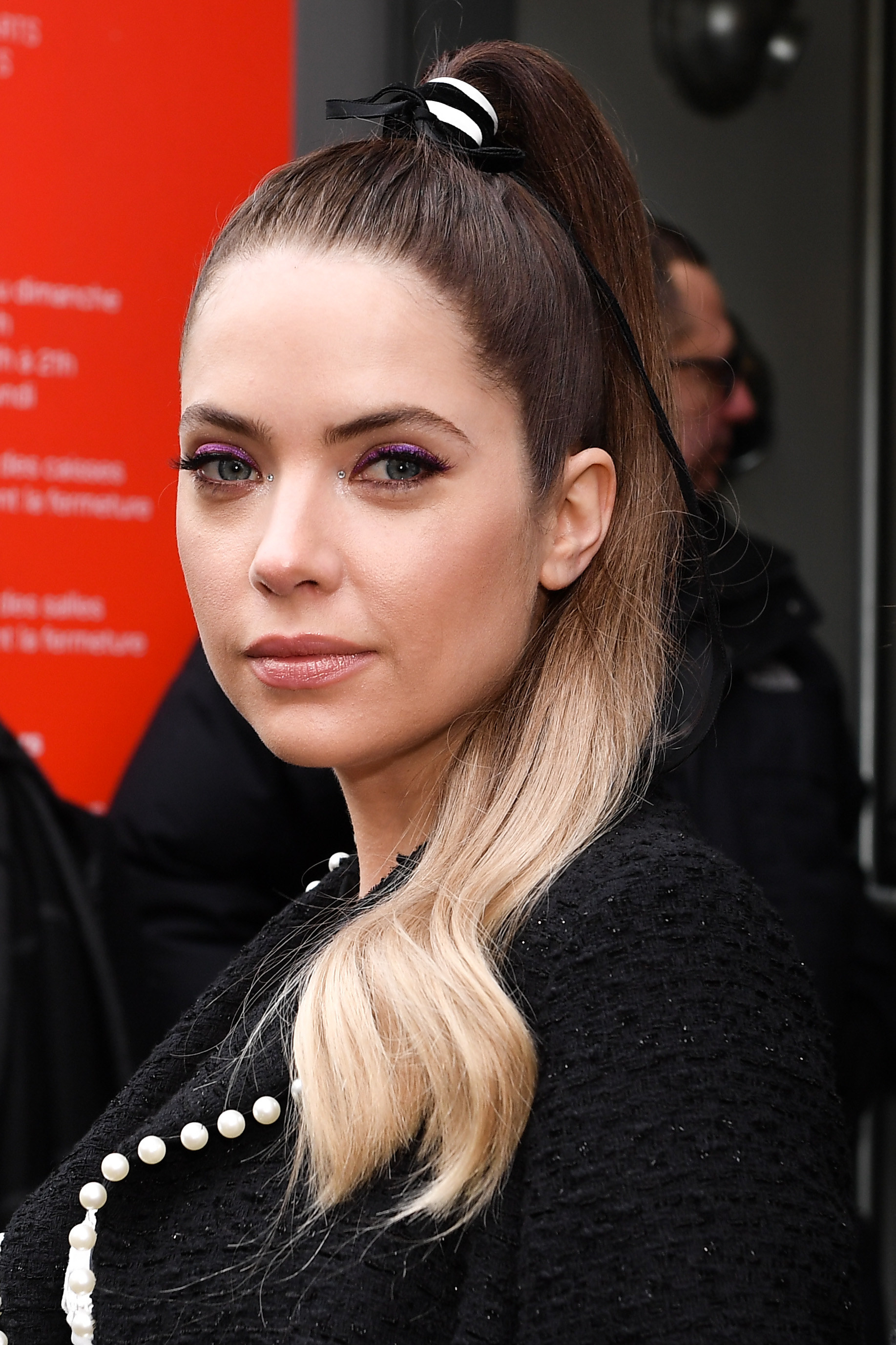 Ashley said that while it wasn't a foolproof solution, when she did experience anxiety, it wasn't "a full-blown panic attack" like before. "It's just, for a couple hours, I feel as if I'm going to die," she said. "I had a friend who was like that for, like, seven years. She wouldn't leave her house, and then she finally dealt with it. Anxiety is horrible."