8.
"Everything about today is fabulous but ~especially~ me."
10.
"Marriage equality? During Pride?? WHAT COULD BE BETTER??"
11.
"I knew carrying these around for months would pay off!"
14.
"I didn't NEED an excuse to show my pride but I'm pretty happy about this one!"
15.
"WHAT A DAY TO BE ALIVE!!"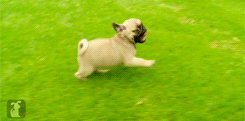 16.
"HAPPY EQUALITY DAY, EVERYONE!!!"