A few weeks ago, I had the privilege to go to one of the most magical places ever: Farm Sanctuary in Watkins Glen, New York. This is what I learned.
1.
Farm Sanctuary is dedicated to rescuing animals from the horrors of factory farming...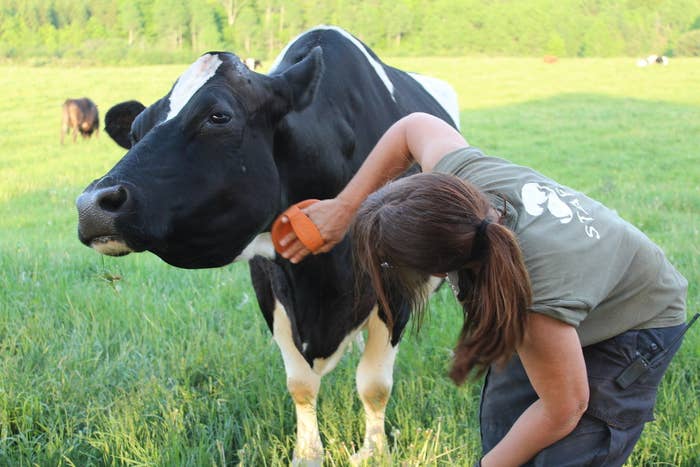 2.
...while educating the public on the harsh realities of where most of meat and meat-based products come from.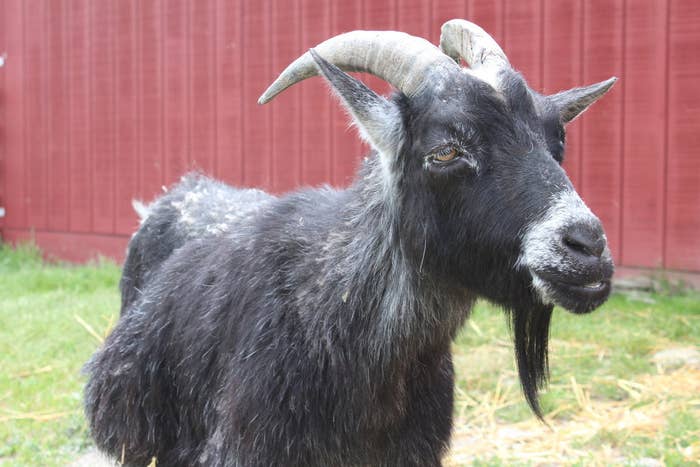 3.
Everywhere you turn at Farm Sanctuary looks like heaven.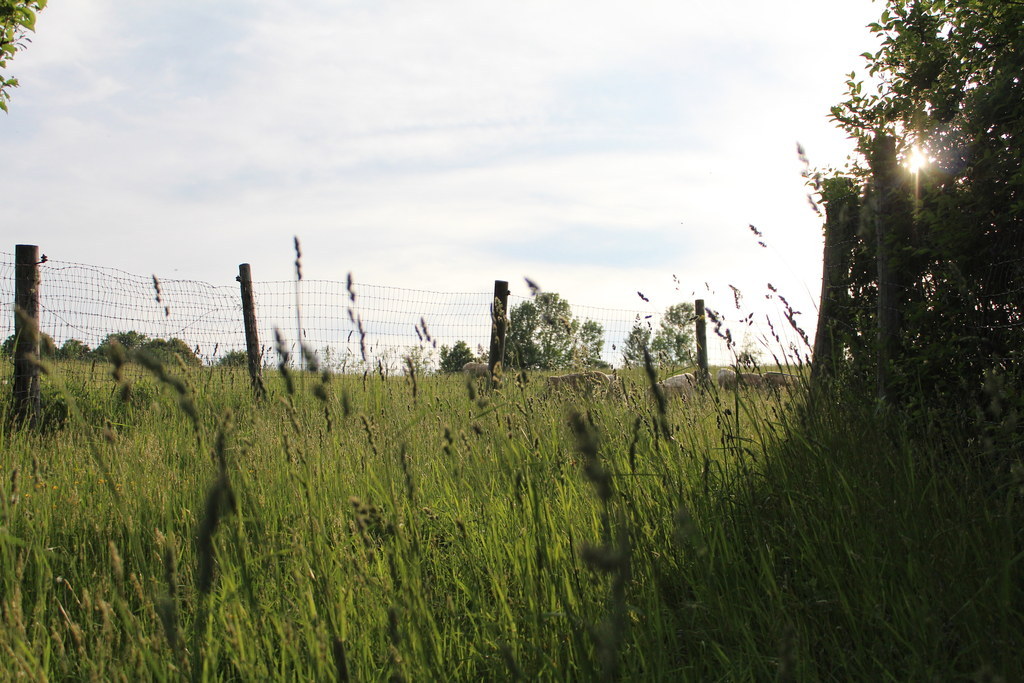 4.
It's almost surreal.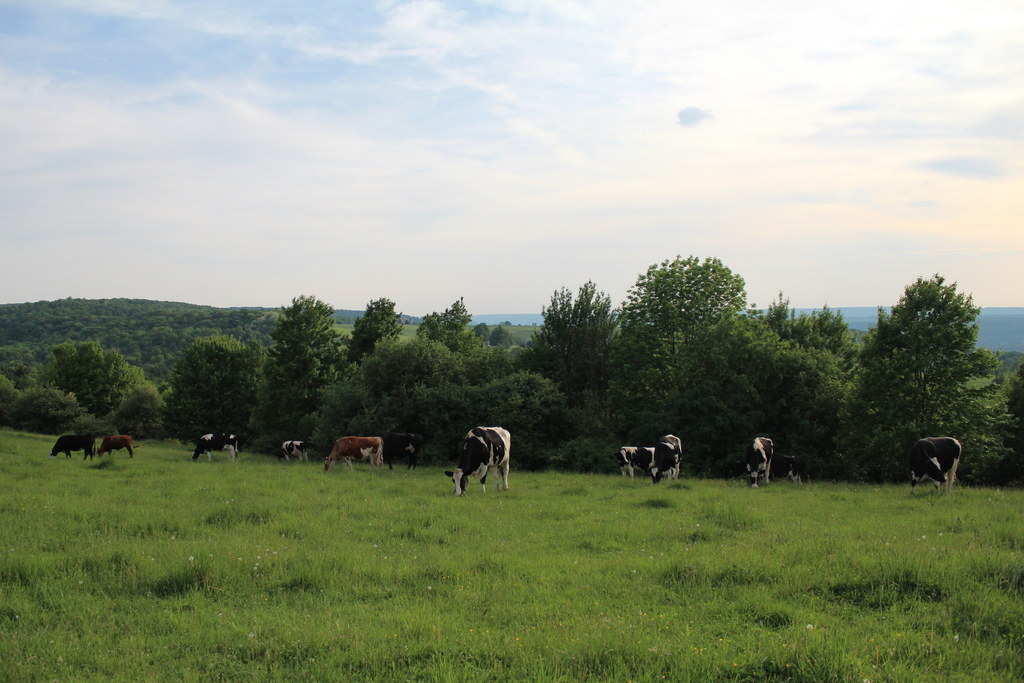 5.
You will ask yourself many times, "is this real life??"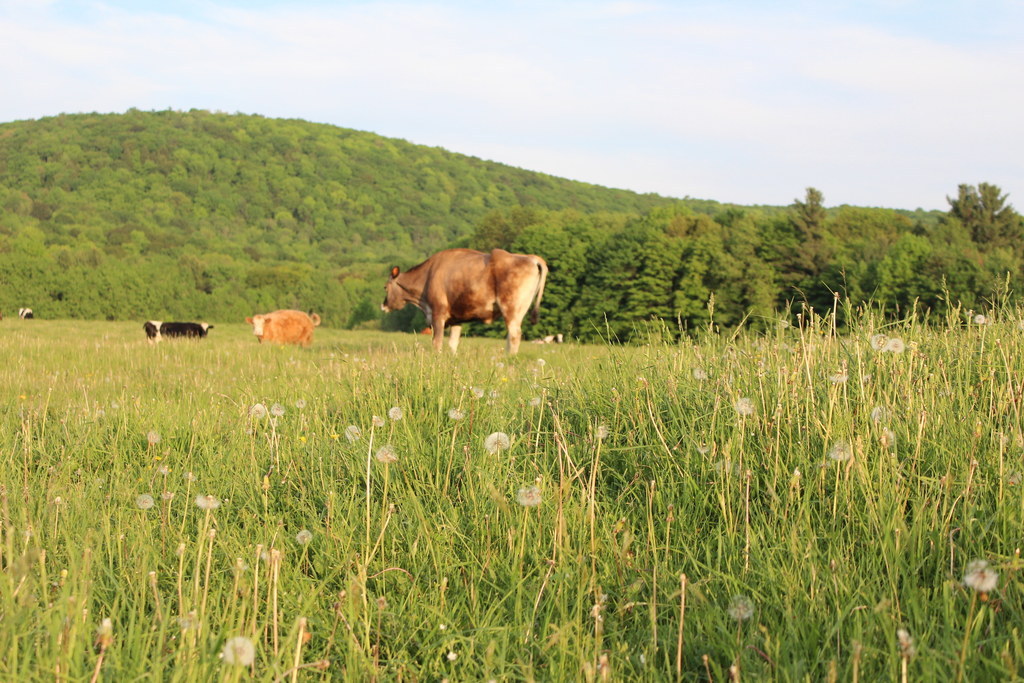 6.
There are over 500 animals at their location in Watkins Glen, New York, all with their own (often horrific) backstory.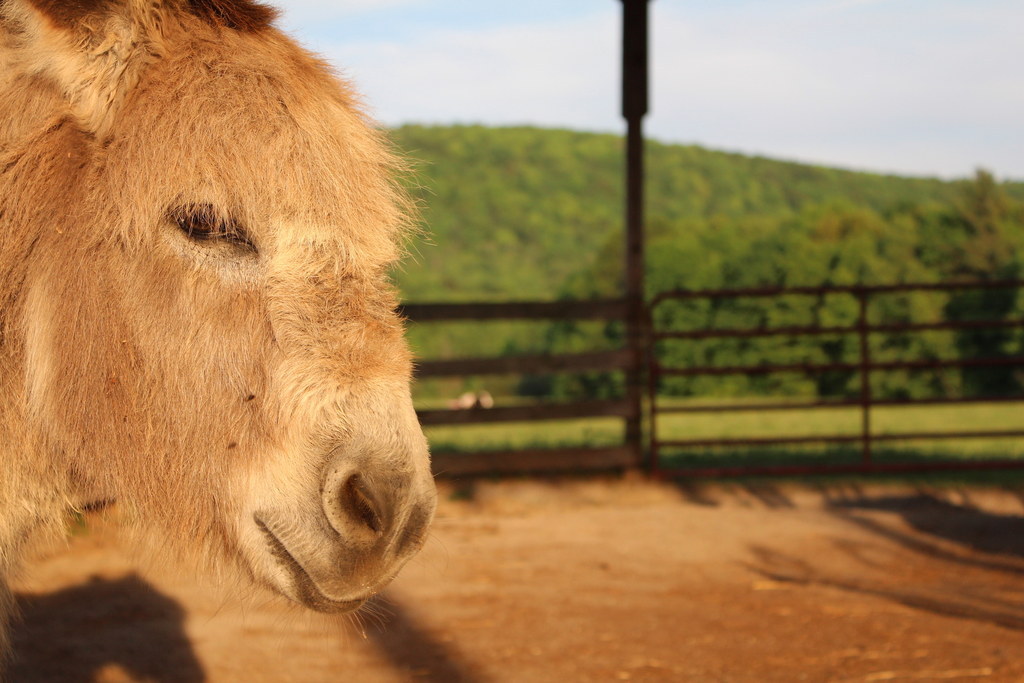 7.
Despite their backgrounds, many of the animals are able to establish trust with humans.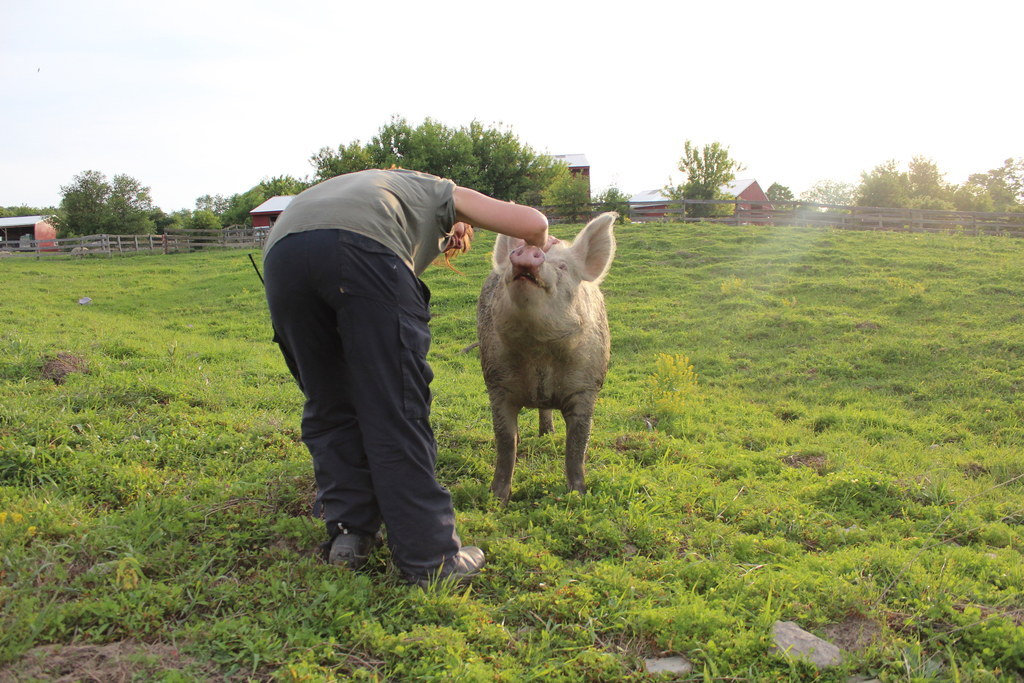 8.
Did you know cows casually roam through the woods?
9.
And actually respond to their names.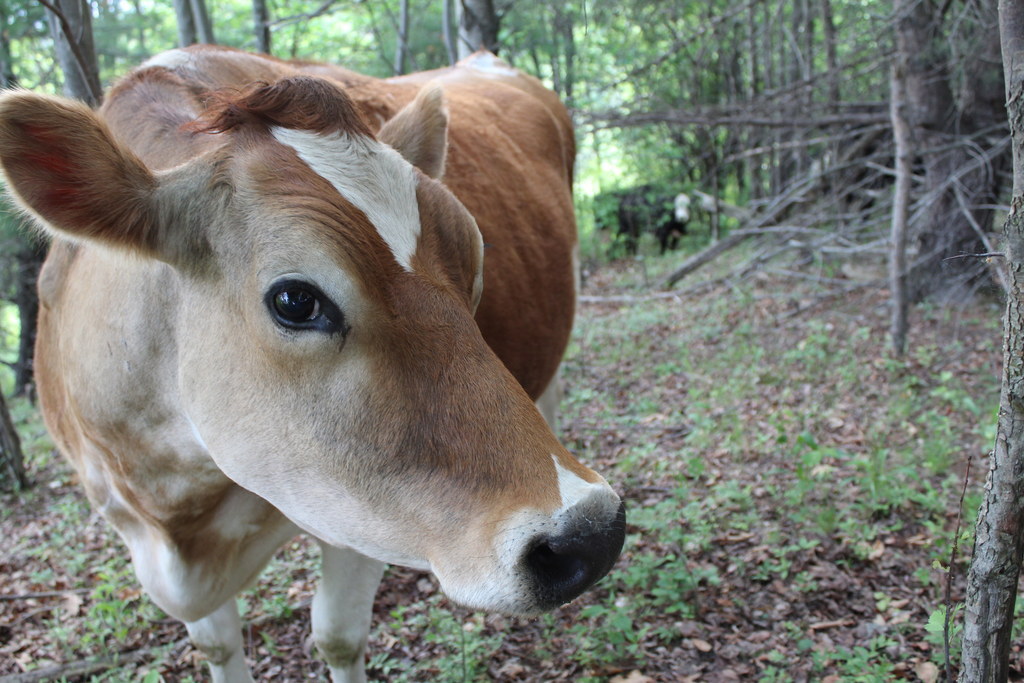 Like Valentino, who came right up to say hi when I called him!
10.
Cows are HUGE.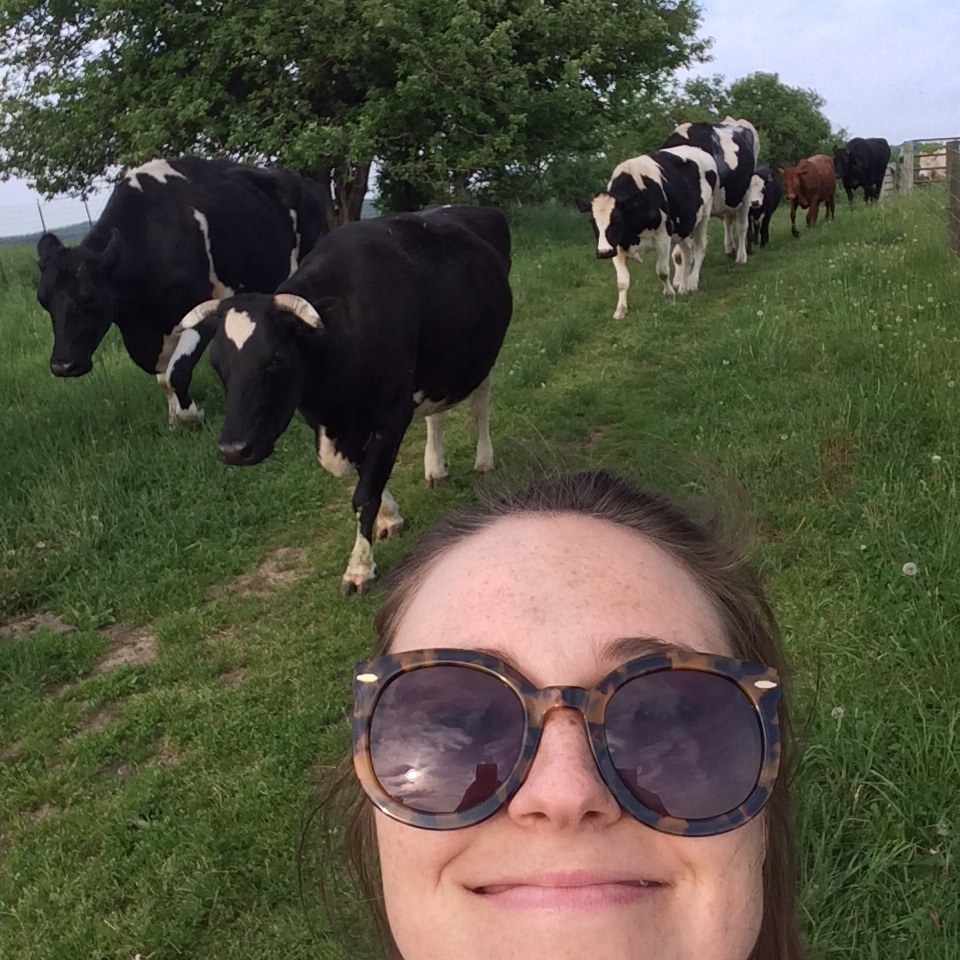 Like, really, REALLY huge.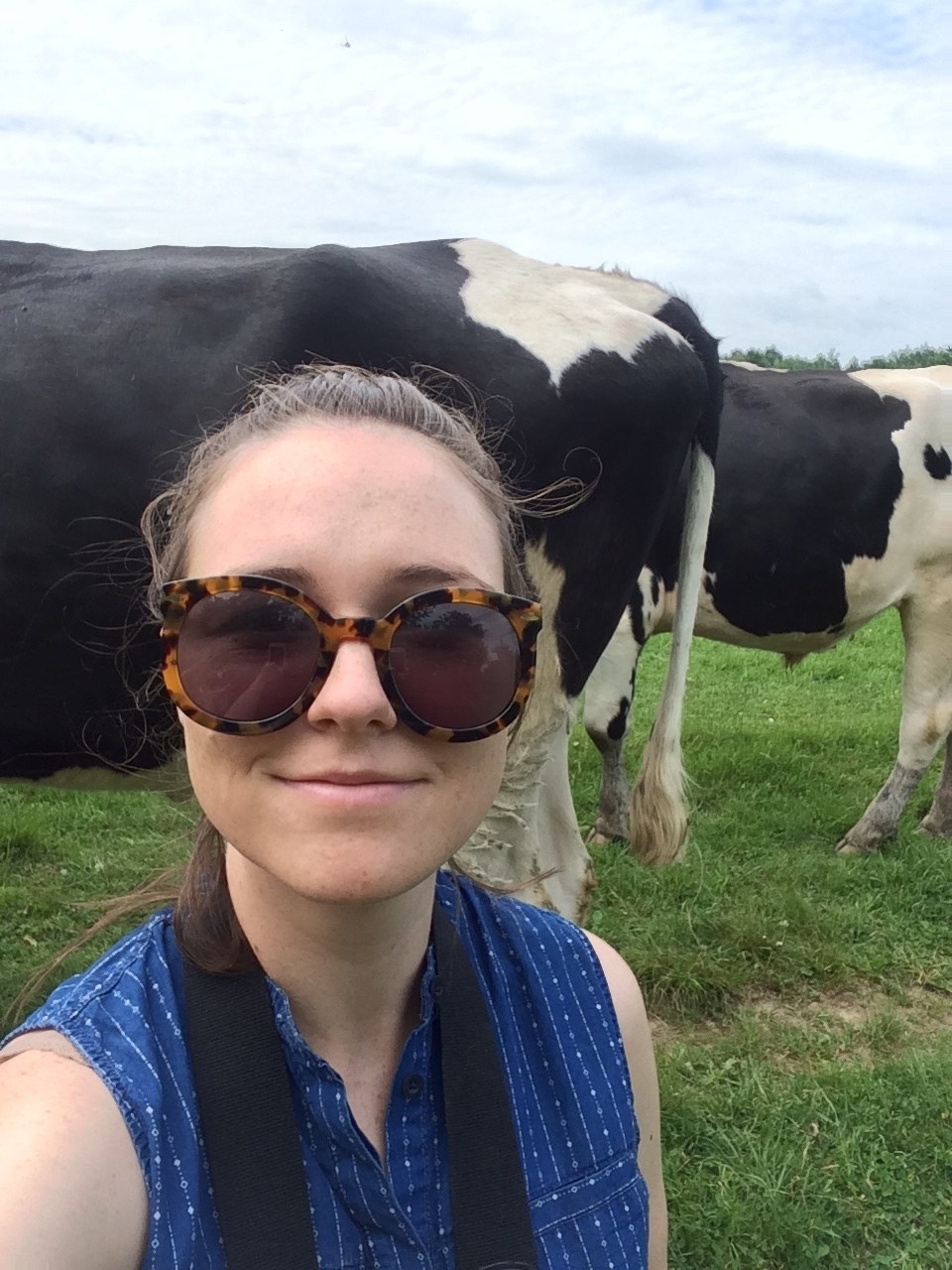 11.
Some of the cows were ~extra large~ due to being bred for meat consumption.*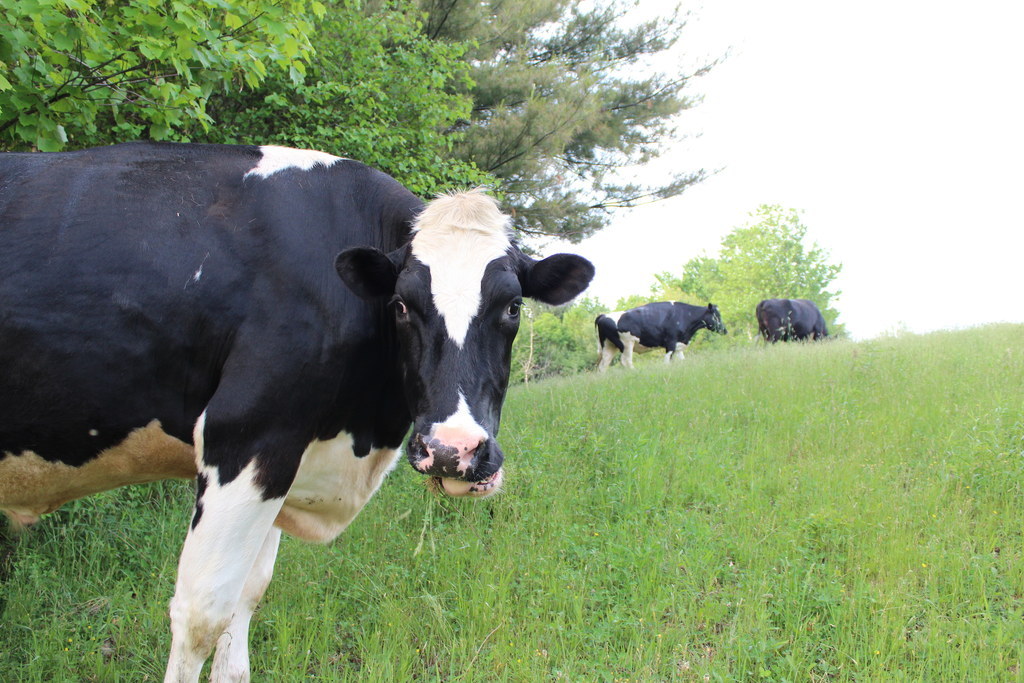 12.
And some cows are just naturally very small.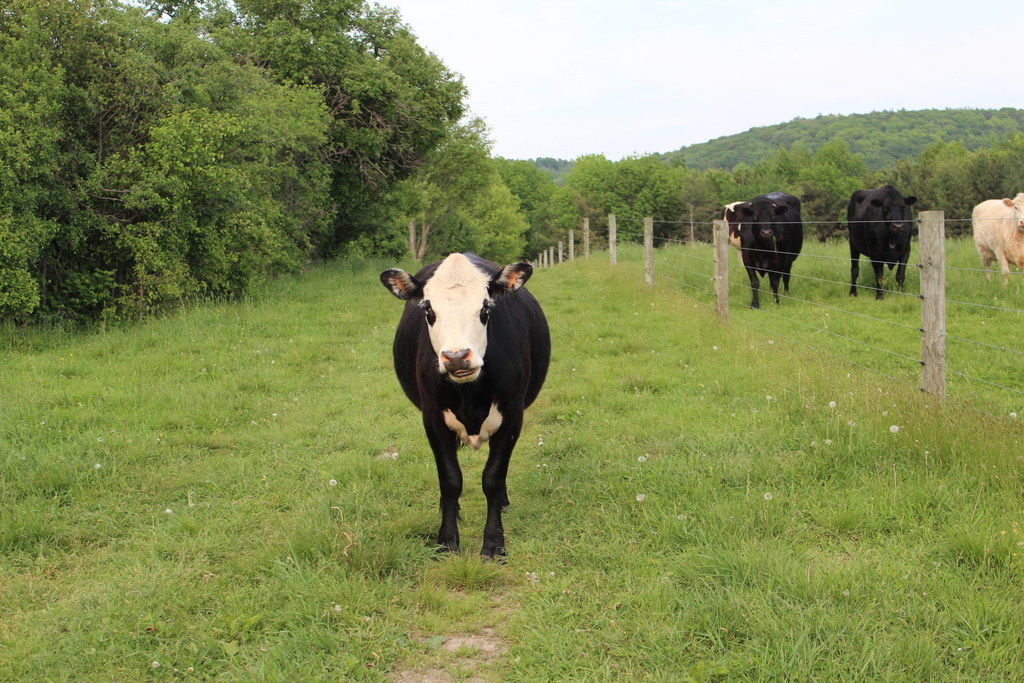 13.
Luckily, the people at Farm Sanctuary are there to help the cows out with the aches and pains caused by their past traumas.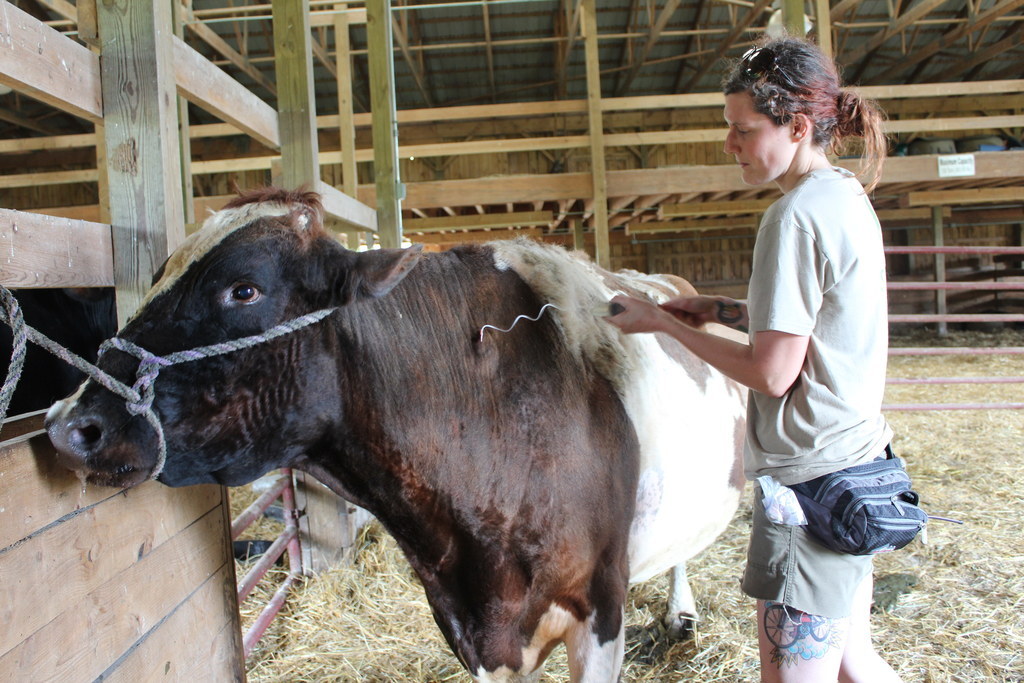 14.
Sometimes the cows need a little wrangling to get them to take their medication...
15.
...but they eventually come around.
16.
Baby turkeys are SO dang sweet.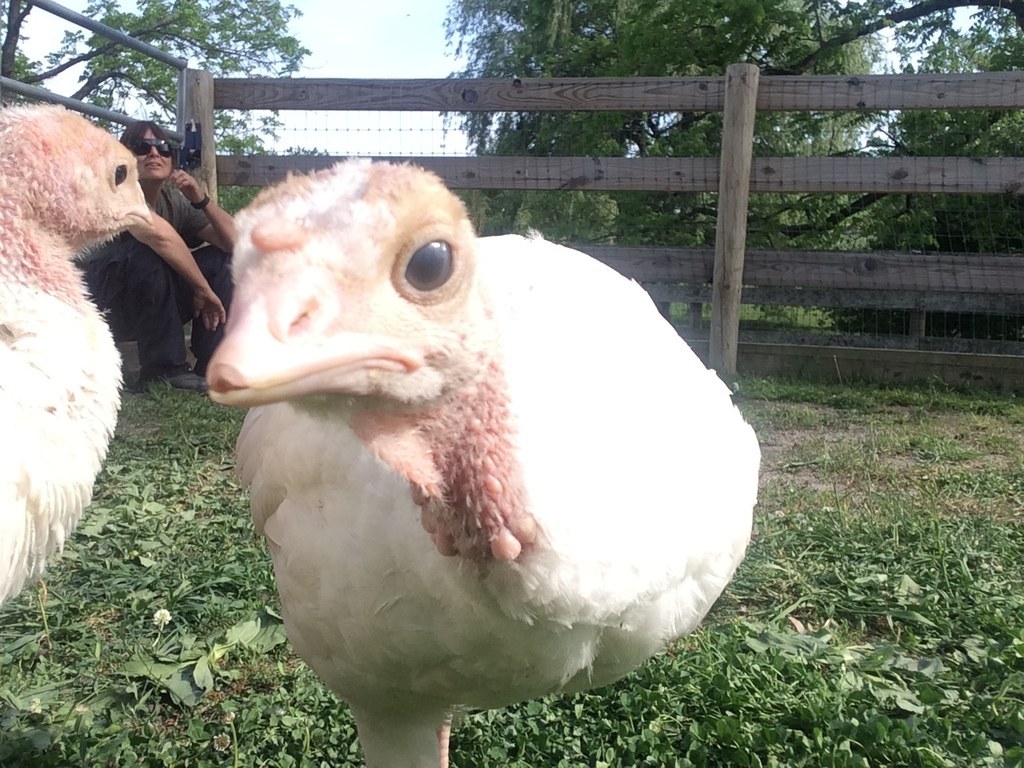 Fact: Baby turkeys are adorable little creatures who love sitting on laps. WHO KNEW?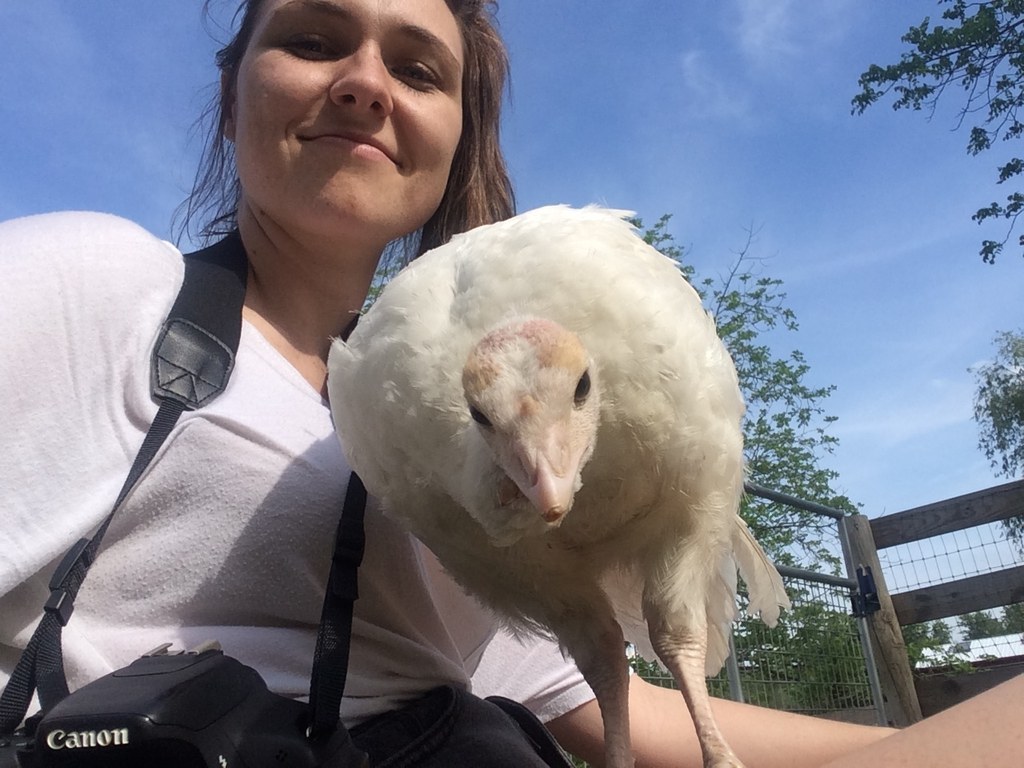 17.
Older guys are also super sweet and VERY curious.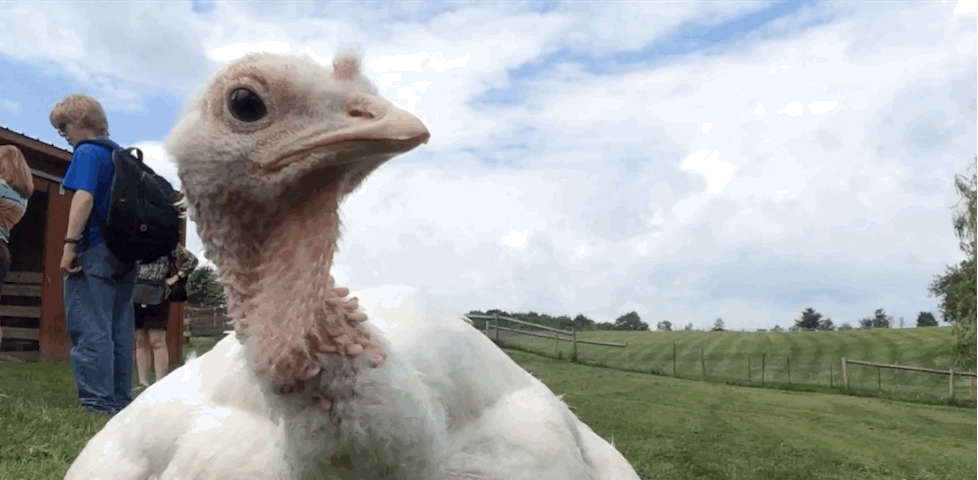 18.
Most turkeys and chickens of factory farms are "debeaked," a horrible process that burns off the top of their beaks so they don't fight each other in the small enclosures they are forced into.
19.
This is made all the more horrific when you realize that they are also extremely lovable (and loving!) creatures.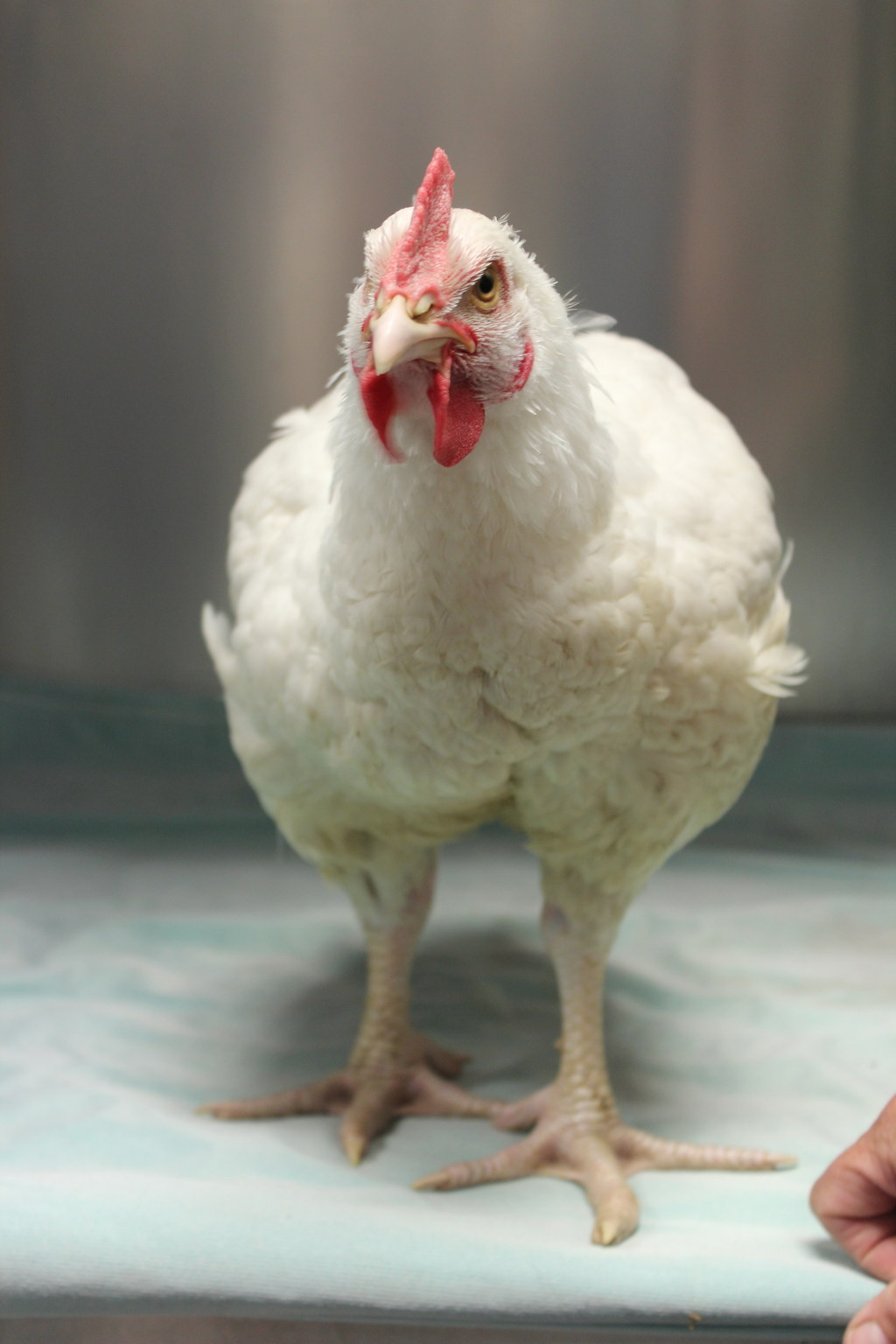 20.
A lot of the animals will surprise you.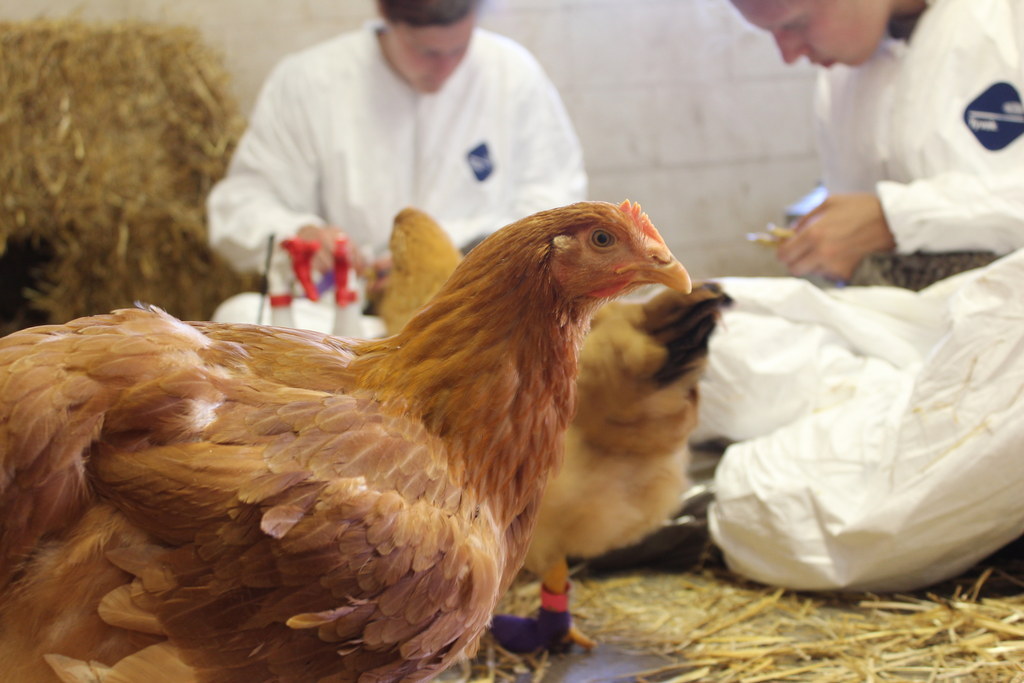 21.
Silkie chickens are like little gentlemen in pantaloons, flirting at every turn.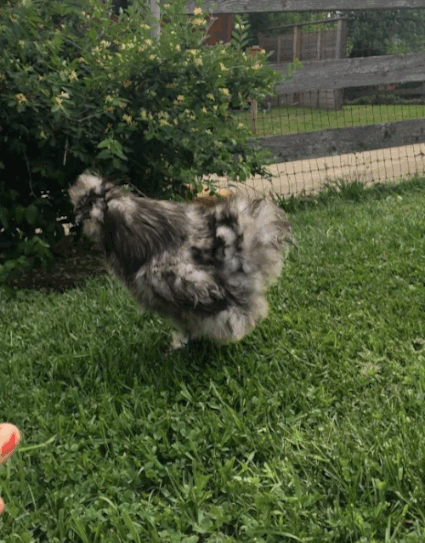 22.
And sometimes chickens do cross the road, even if they will never tell you why.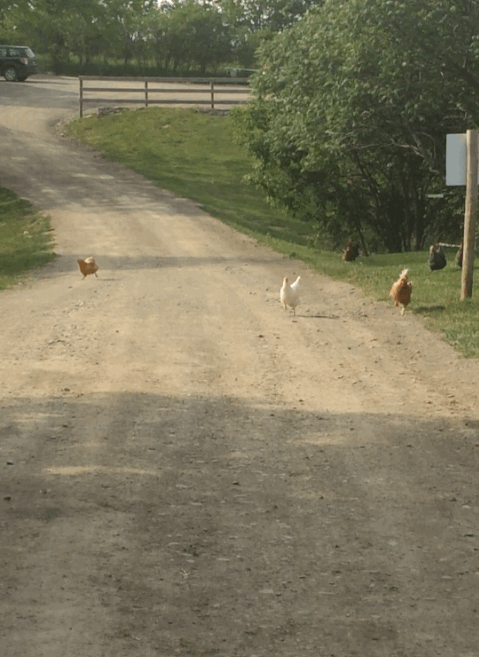 23.
Sheep don't really have time for your crap.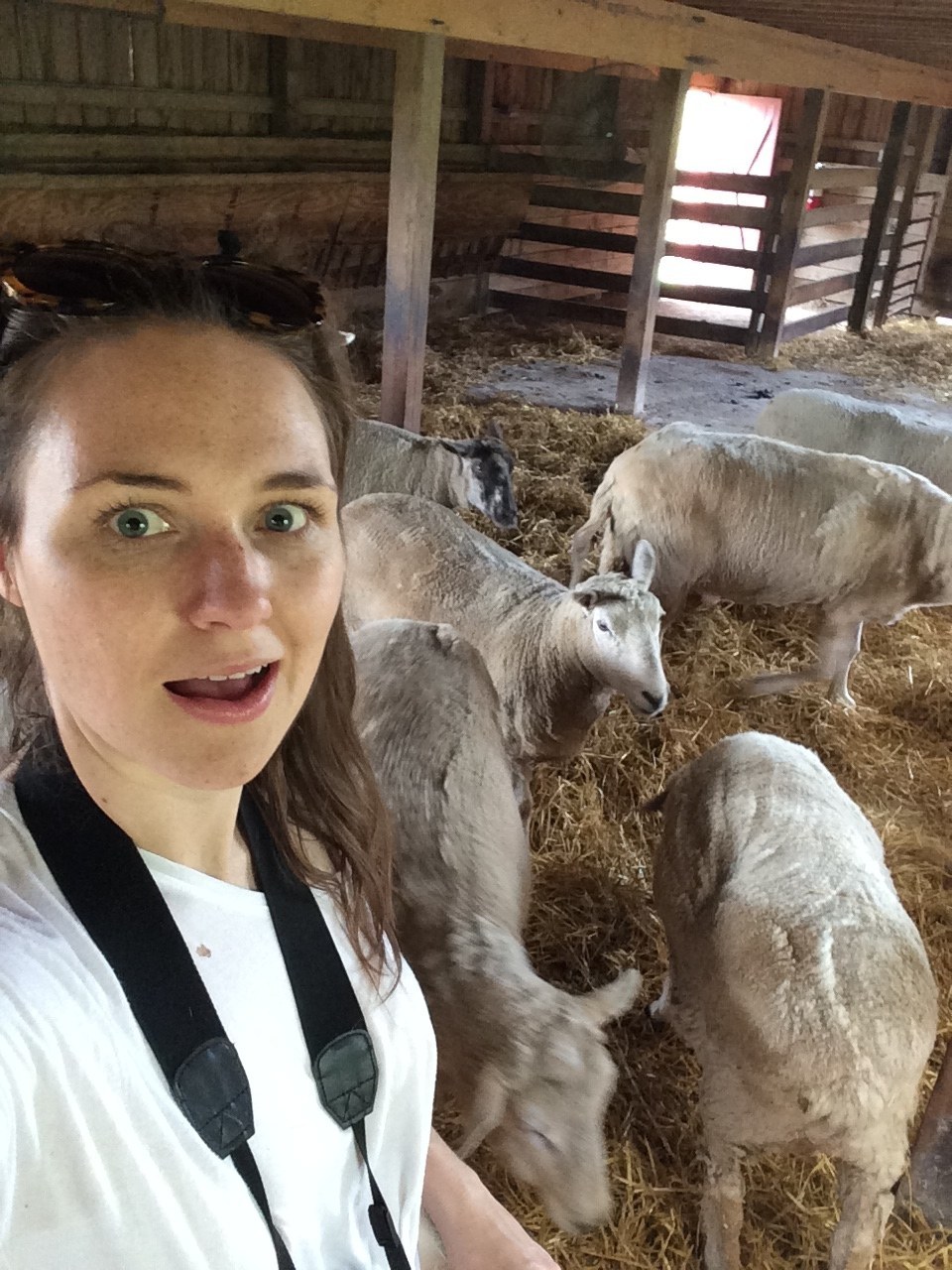 Seriously, no time. Pretty sure this guy told me to get out the way and then dropped his metaphorical sheep mic.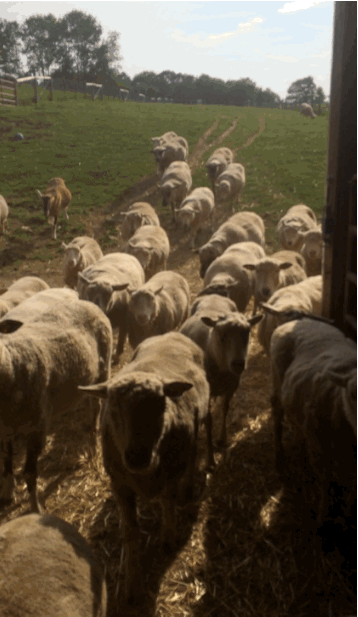 24.
But are very, very sweet regardless.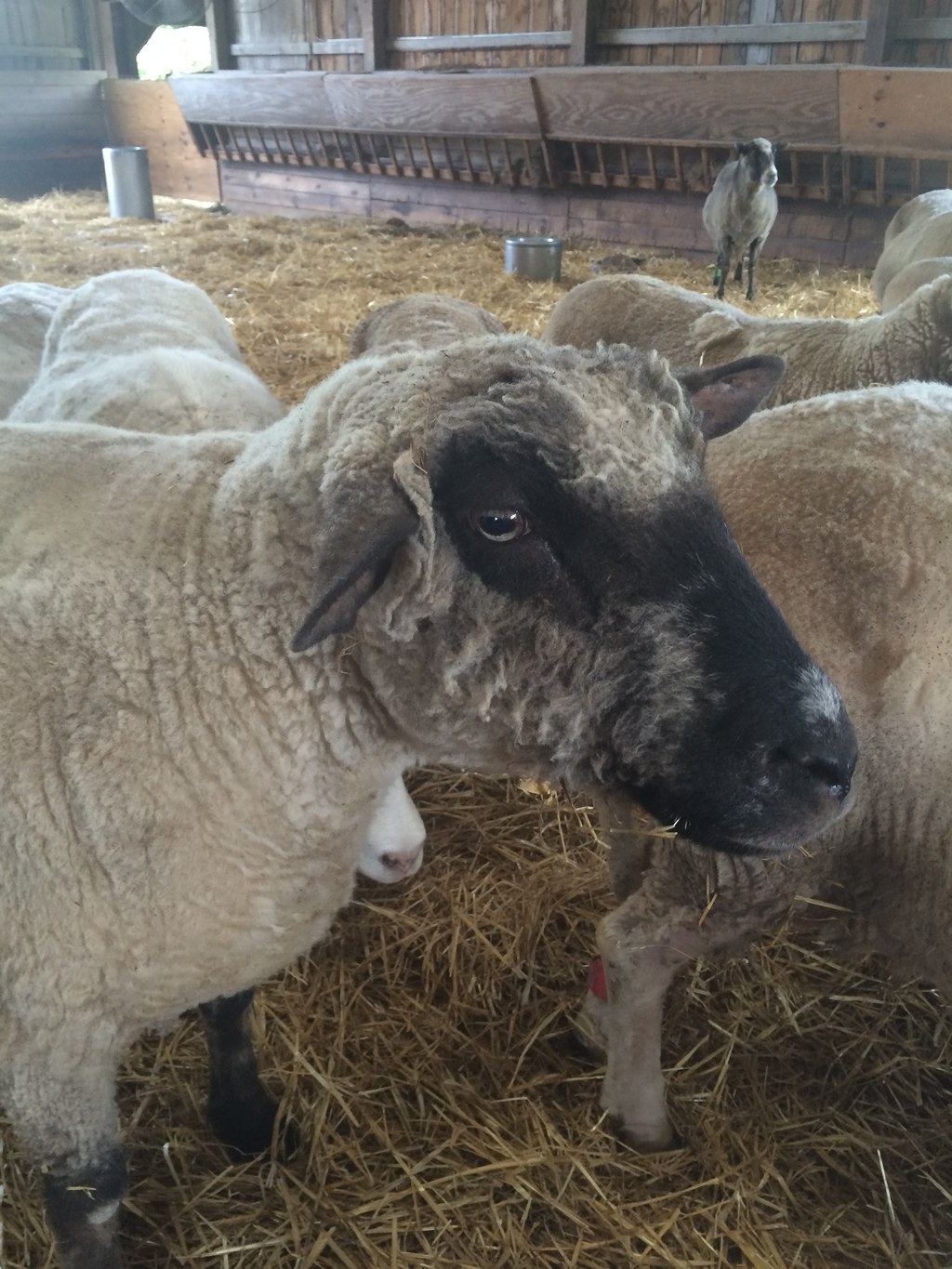 25.
Sheep, like the other animals, know their individual names, and if they like you, will come when they're called.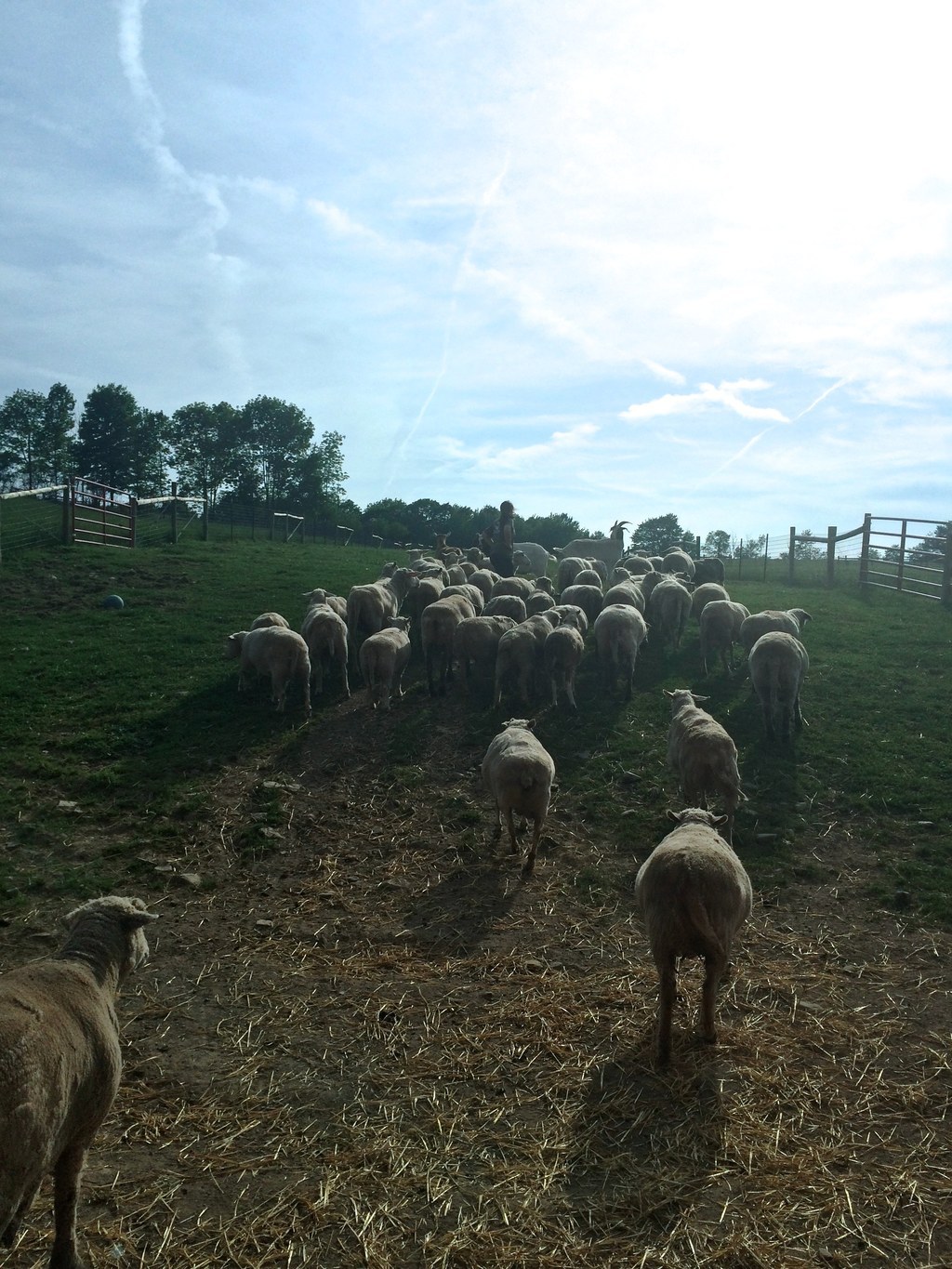 26.
Goats LOVE to be scratched behind their ears and some will follow you around until you give them what they want.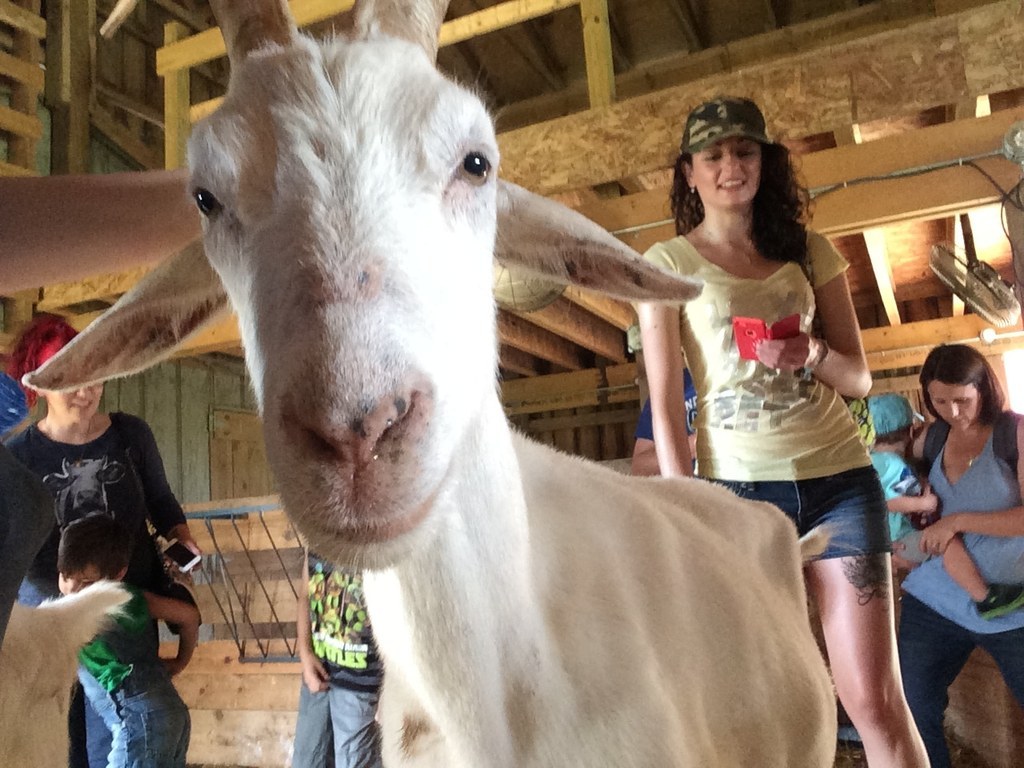 Seriously, this guy knew I gave out behind-the-ear scratches, and everywhere I turned in the barn, he was there. I loved every minute of it.
27.
Animals who come in with friends or family get to stay together.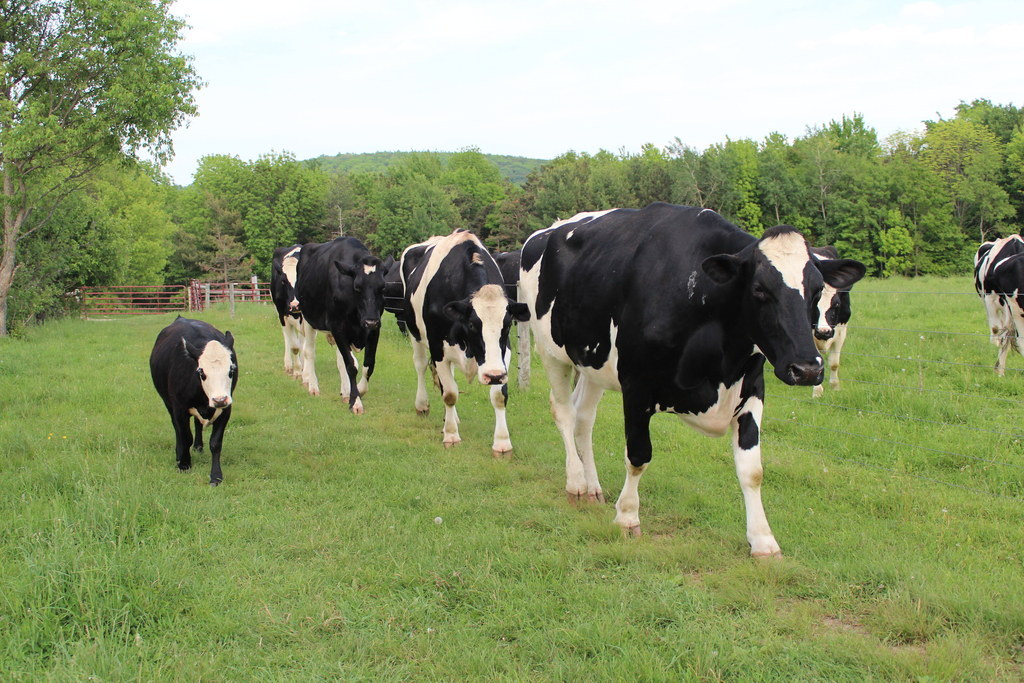 28.
Kids act like...well, kids!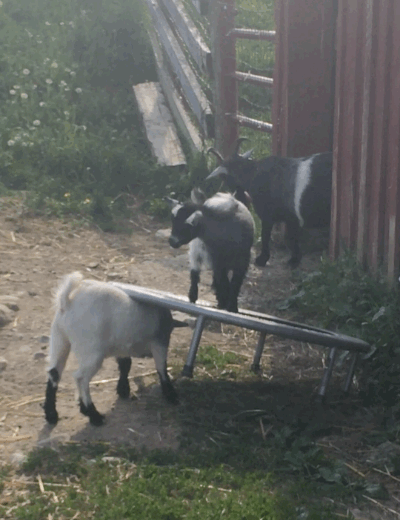 29.
Pigs love treats and snoozes and should never be approached like a dog.*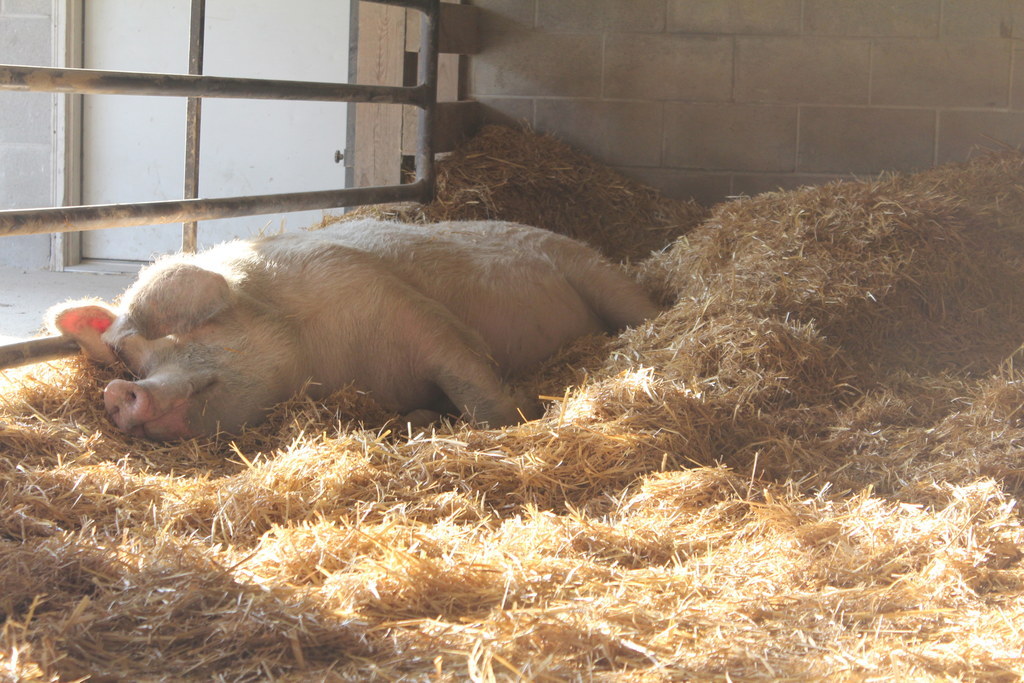 30.
Cow best friends are real and it's beautiful to see.
31.
Ducks love giving speeches.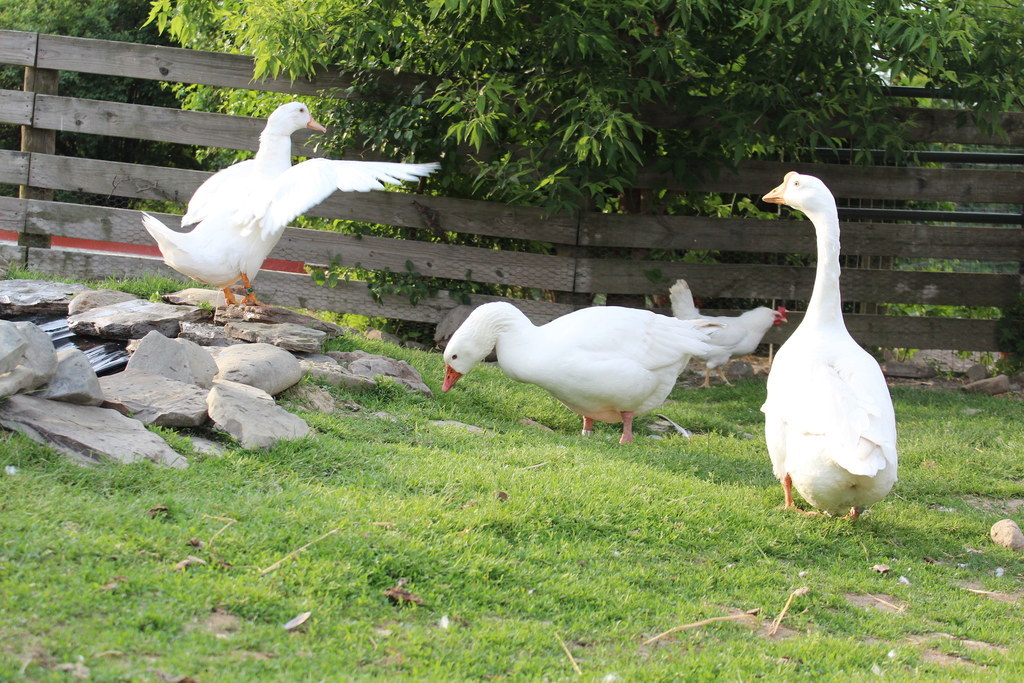 32.
Dogs aren't generally part of Farm Sanctuary's rescues, but once in a while, a couple of pups come by and say hello!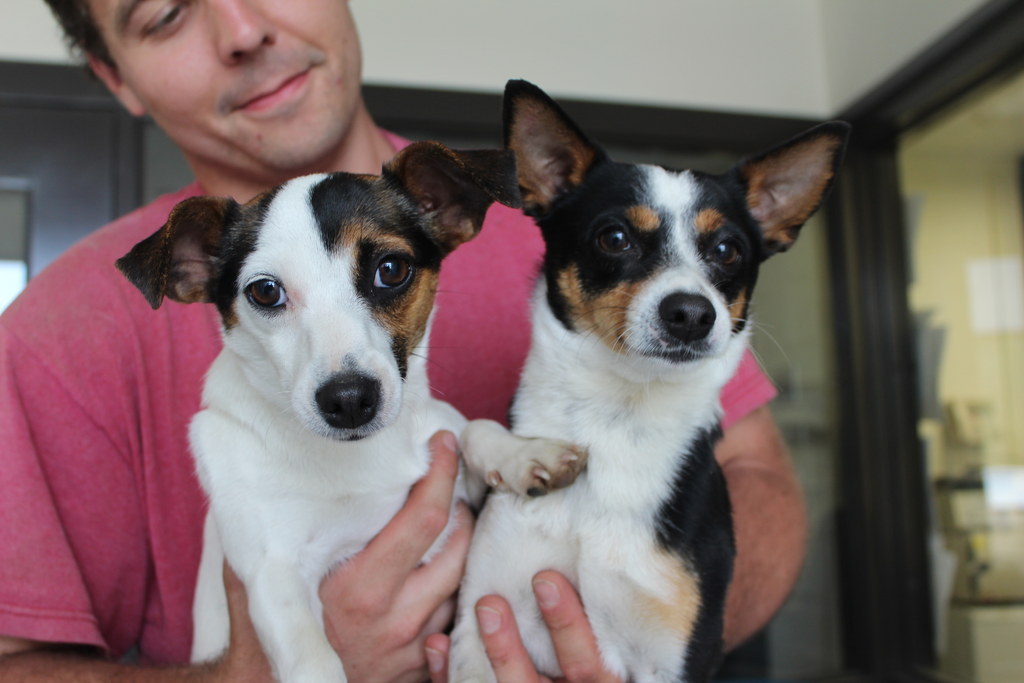 33.
Being a caregiver at a sanctuary is extremely difficult and calls for many hours of love and devotion.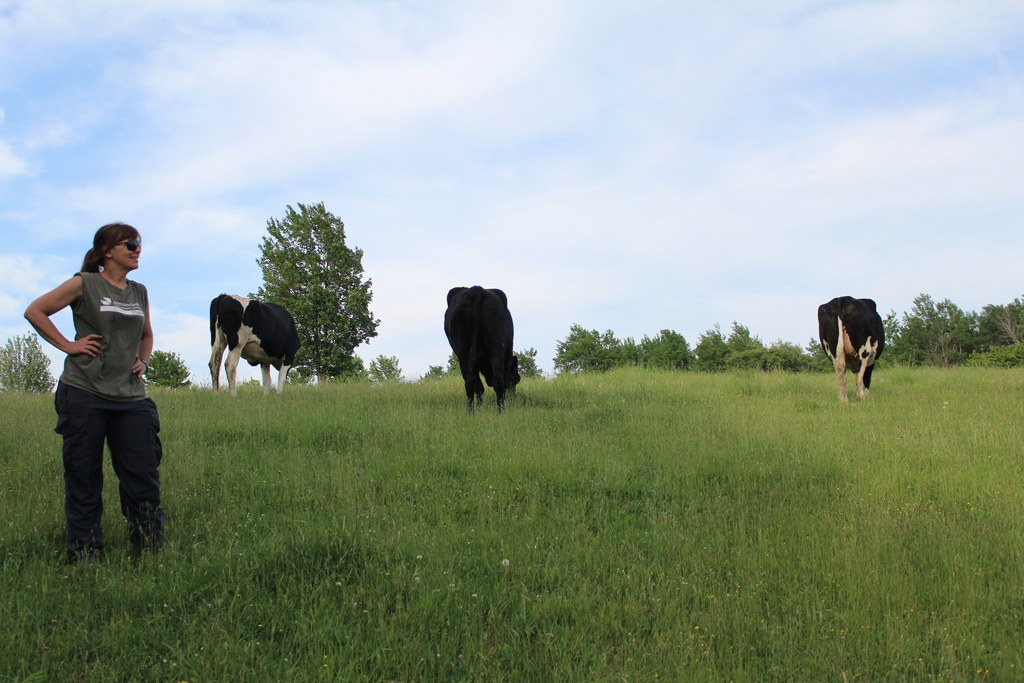 34.
After all, they are full-time care givers to over 500 farm animals.
35.
Sometimes the chickens need manicures*...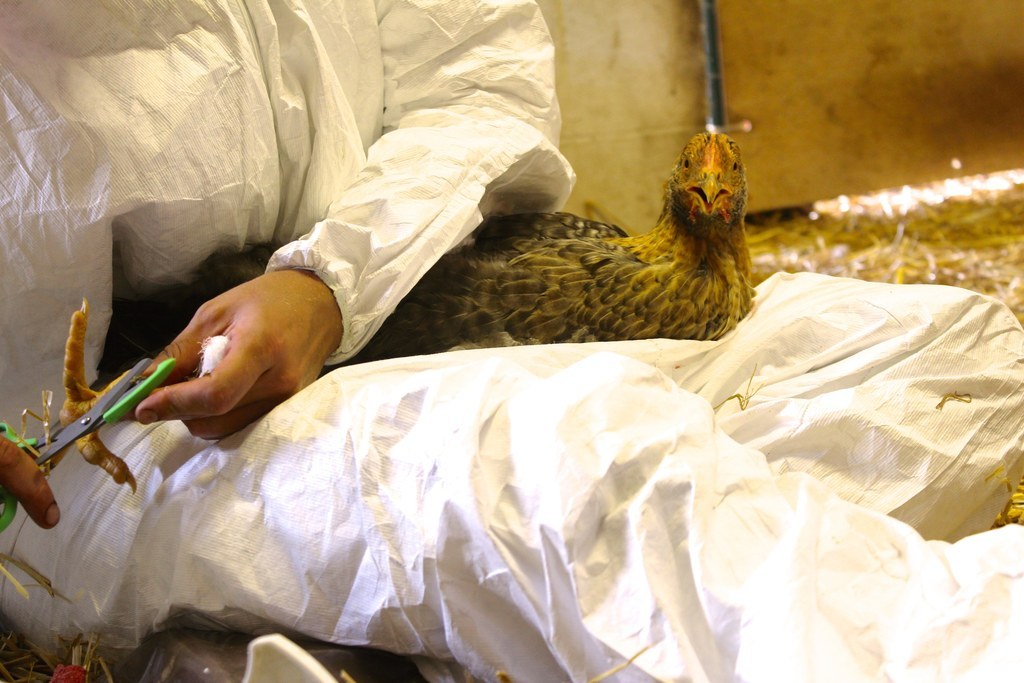 36.
...sometimes they need to get normal checkups...
37.
...and some need some extra sunscreen.
38.
The care all of the animals get is based on a fundamental principle of love and respect.
39.
This all gives them an invaluable gift: the ability to roam and live their best lives.
40.
Basically, Farm Sanctuary is an amazing, magical place where both humans and animals can be their best selves.
41.
With brighter futures for these animals, it's hard not to believe humans have a brighter future too.
42.
If you want to learn more about the sanctuary or visit, check out its website here.
What are you waiting for??