I Got Made Up To Look Like My Dog And Here's What Happened
Or, how I lived out every dog lover's ultimate dream.
Hi, I'm Chelsea and I have a Shiba Inu named Hadley Bean Huxtable, DDS. Yes, she's a dentist even though she still hasn't gotten her side teeth in.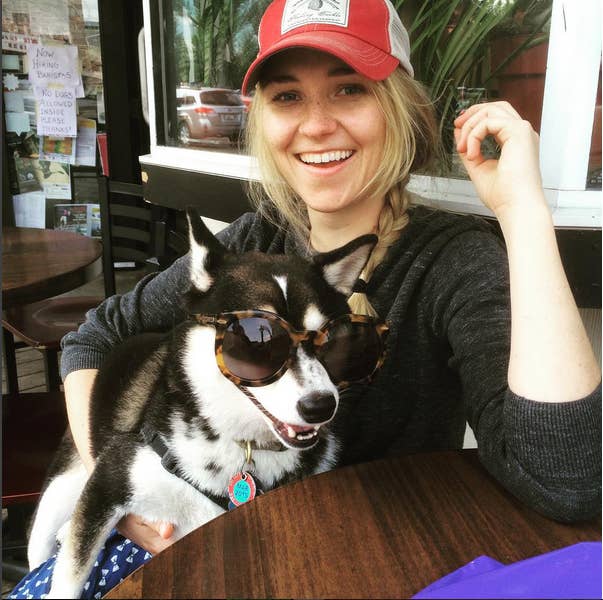 Hadley's pretty much a role model for me.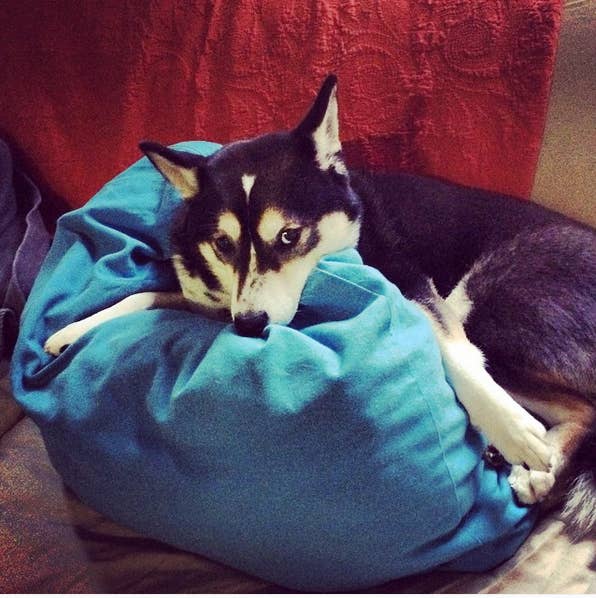 Since Hadley is both my daughter and best friend, I've tried to put clothes on her from time to time.
As a result, I've begrudgingly accepted that our only mother-daughter physical traits lie in our freckled noses.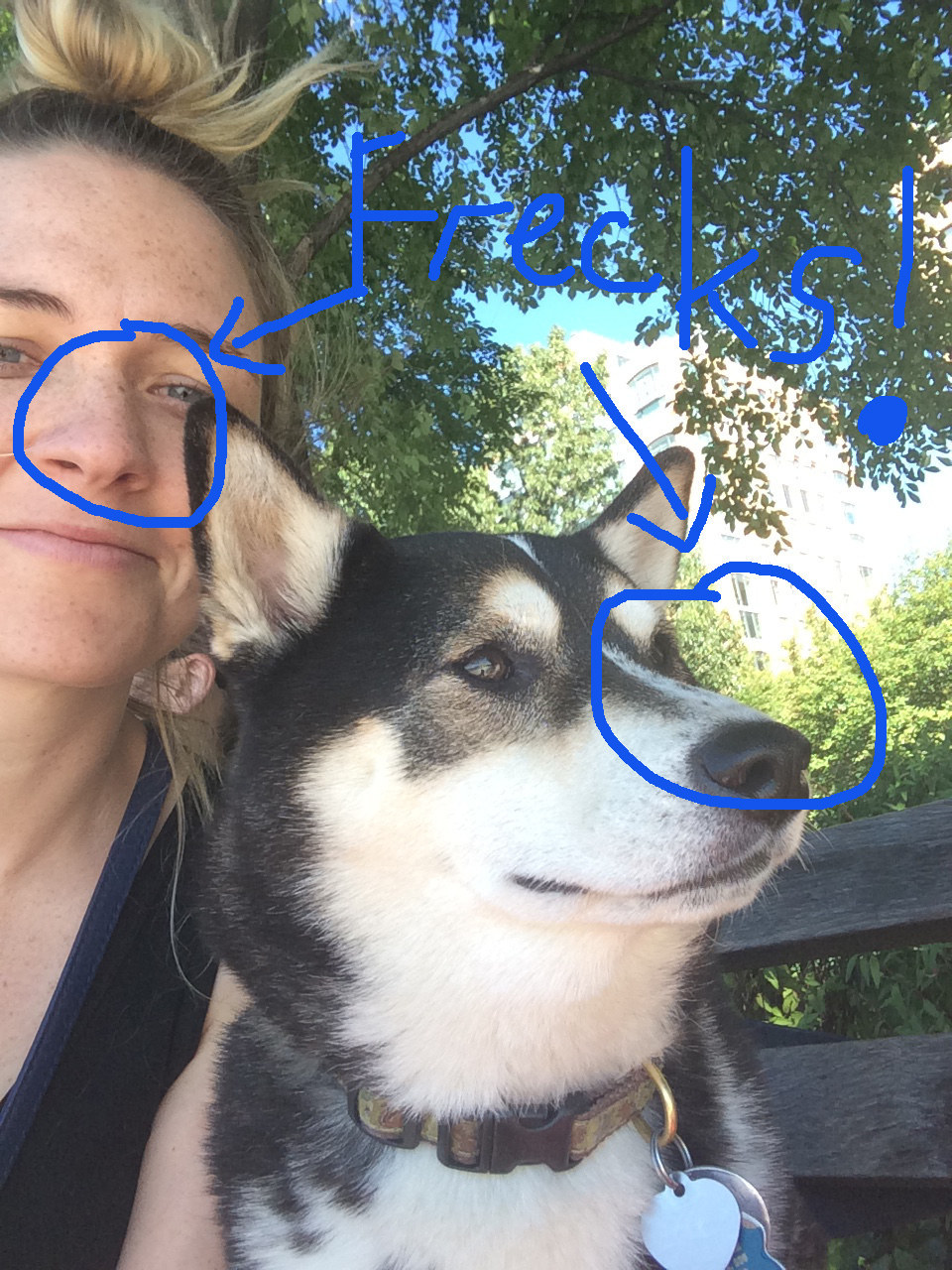 That was, until I saw that MAC Cosmetics had a Haute Dog Line, INSPIRED BY DOGS. LIKE, I COULD BECOME HADLEY BEAN, WE COULD BE ONE, WE COULD BE HAUTE DOGS TOGETHER.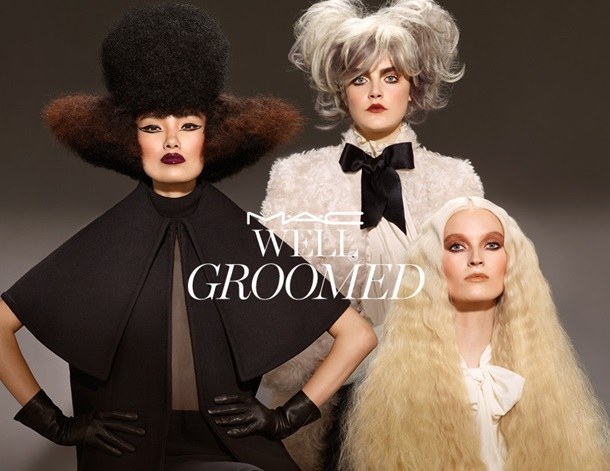 I emailed MAC immediately, and they were down for the challenge of making boring human me look more like magnificent dog Hadley.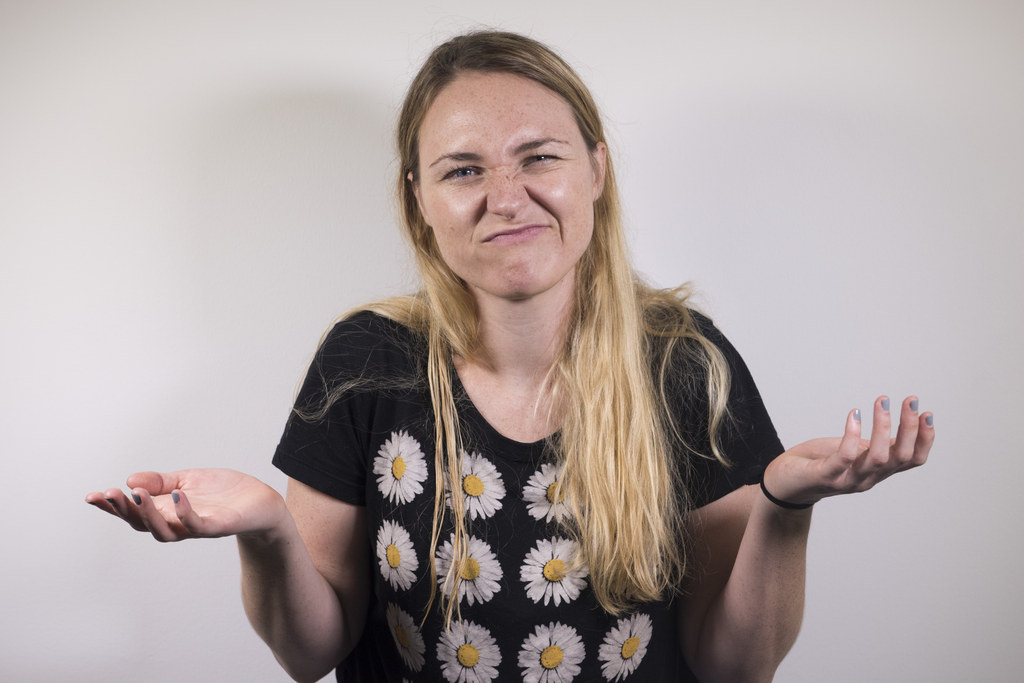 When the MAC Cosmetics Senior Artist, Keri, arrived, she intently studied Hadley and what made her unique.
The most important feature we were working with was the eyes; Hadley has natural eyeliner and always has a nice brown and gold shadow to play up her peepers.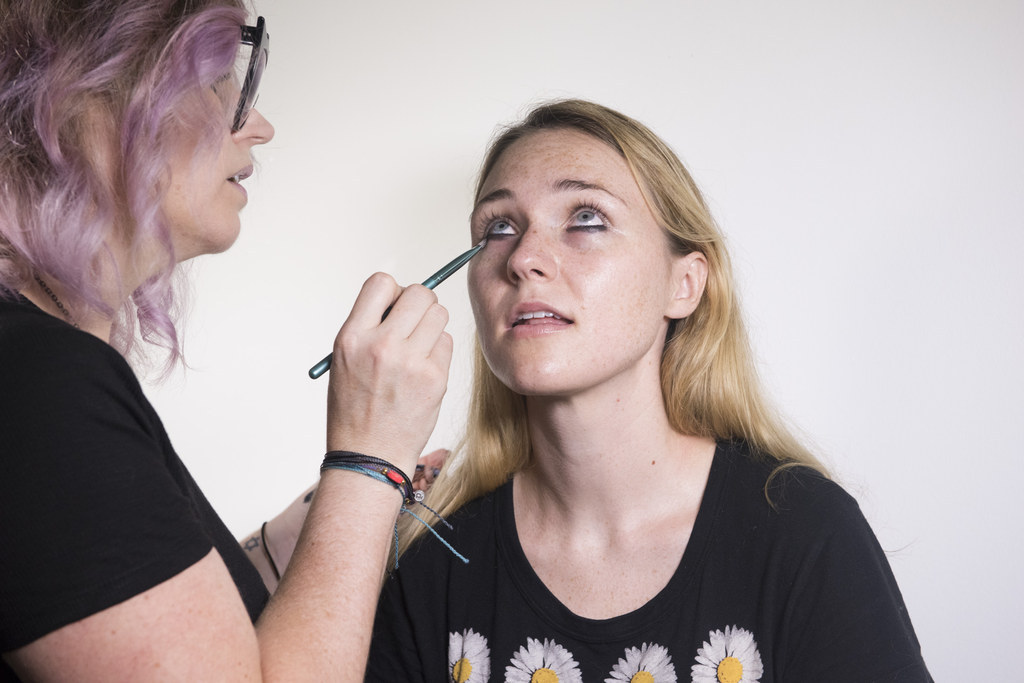 Next came the browns and golds. I can feel myself becoming Hadley here. I am so happy.
I was told to keep my eyes closed, which was difficult because I was in a room full of people and my dog. But I did it! I WAS FINALLY THE GOOD BOY.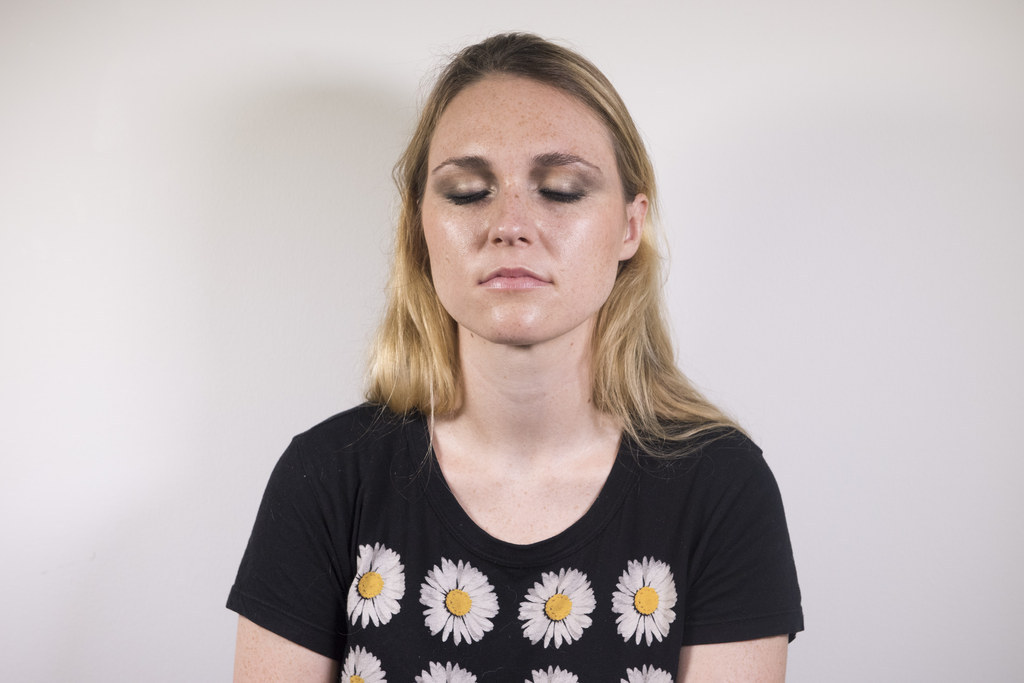 Bonus of being a good dog: I got pet! Look how happy I am! It was great.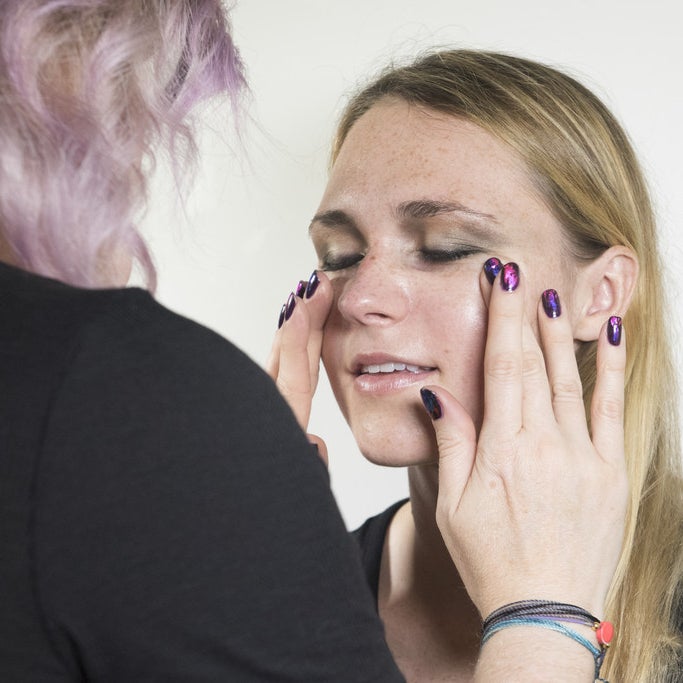 Next, she blended out the bottom eyeliner.
Hadley came over to inspect and was very pleased.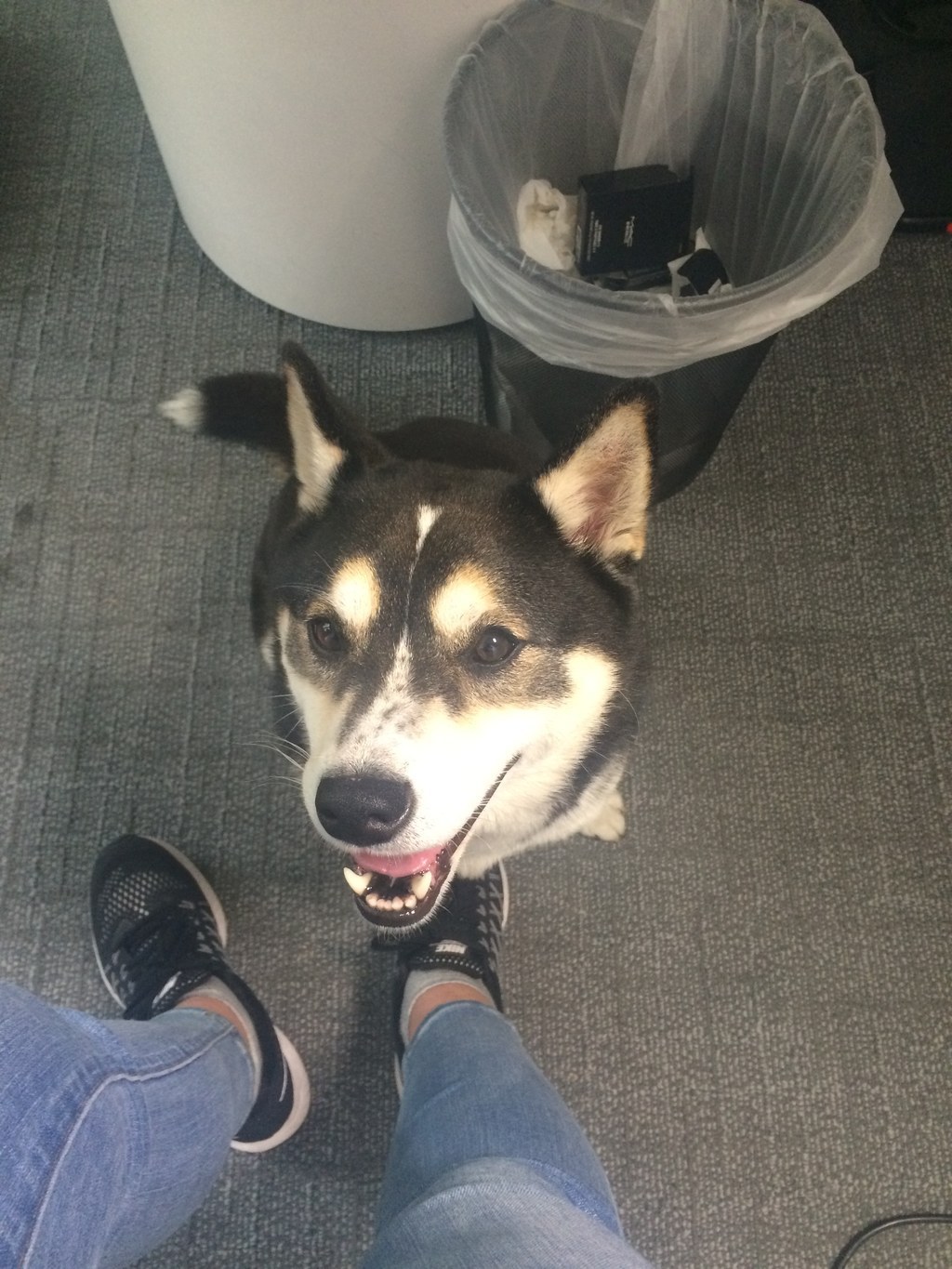 I could feel myself transforming into Hadley. LOOK AT THIS SIDE-EYE. I'm so proud of myself.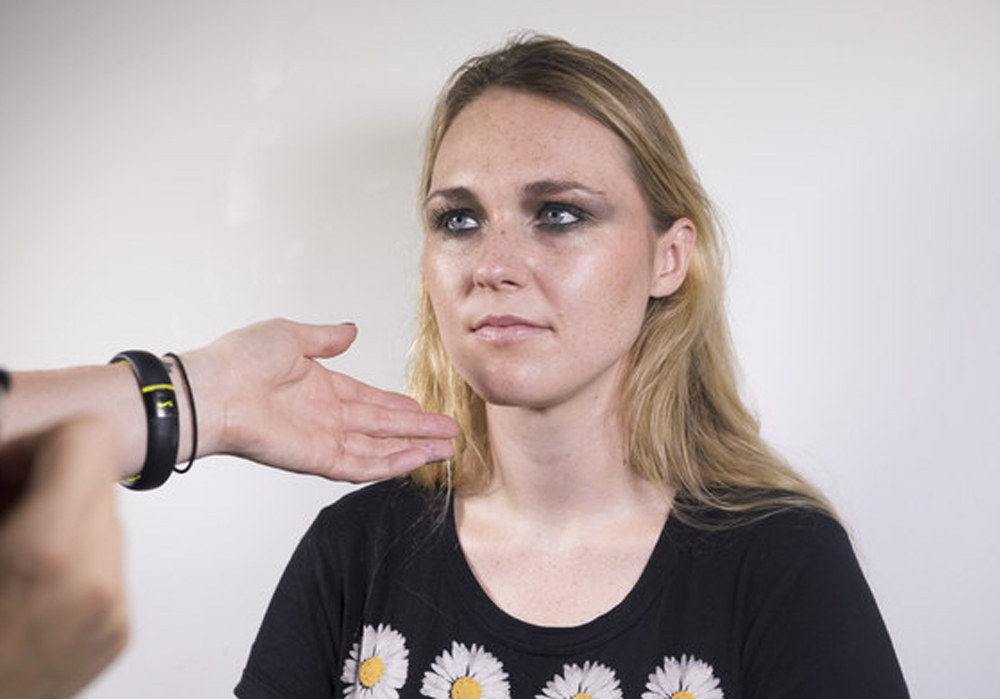 Hadley started to get embarrassed. There were several loud sighs throughout the process to let everyone know she was filing a complaint. For what? She never specifies.
Then, Keri went with a nude lip and finished off with some blush.
I felt like a Shiba already and I hadn't even seen myself! I felt good.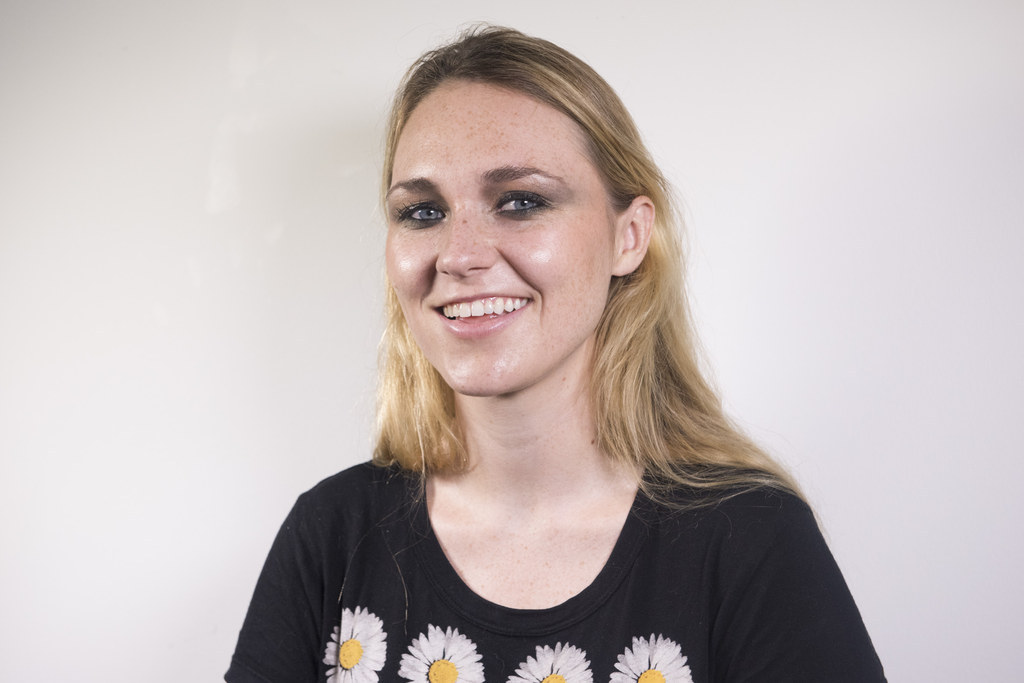 The real question, though, was what did Hadley think?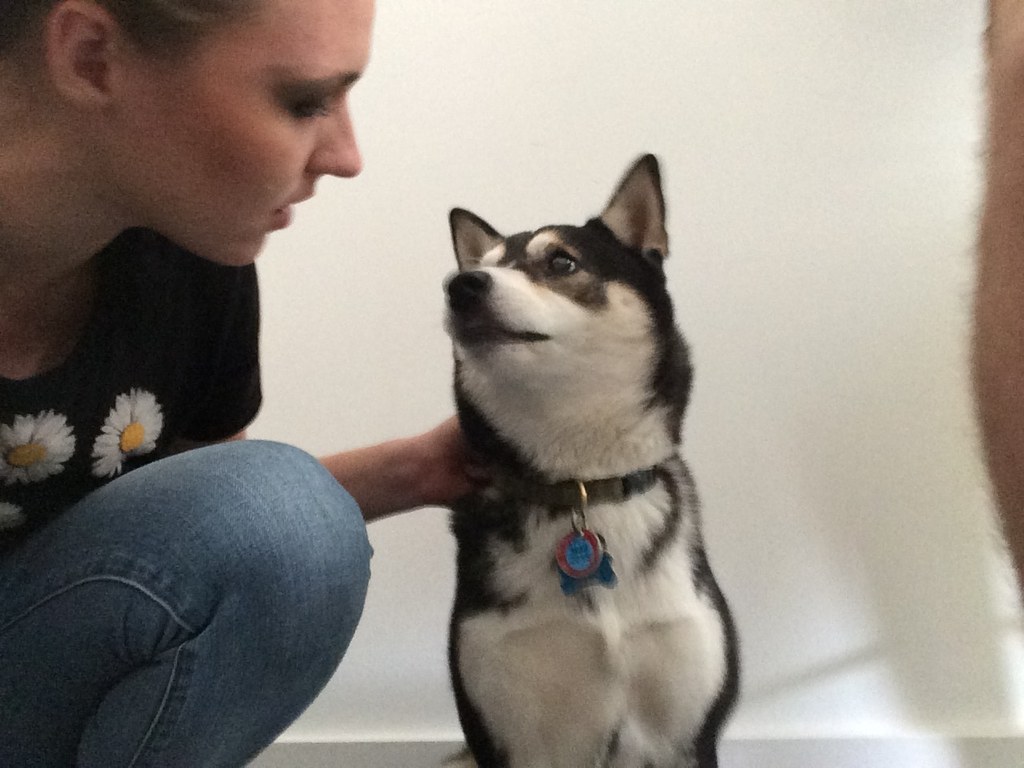 She approved!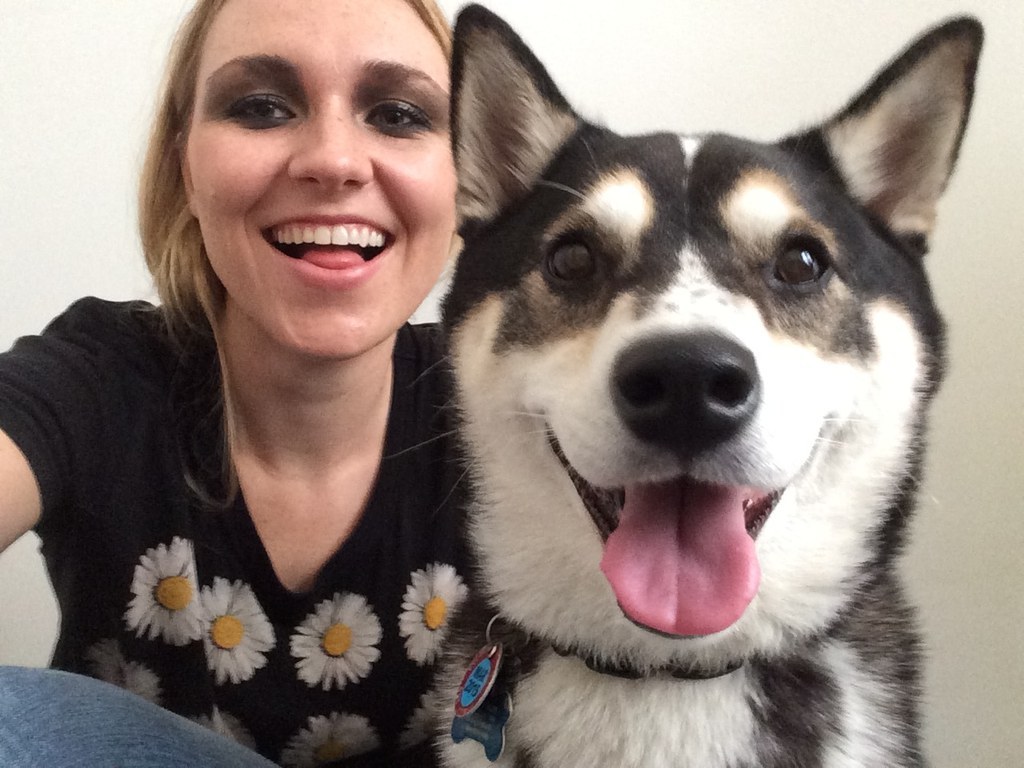 With Hadley's approval, it was time to take my new look for a spin.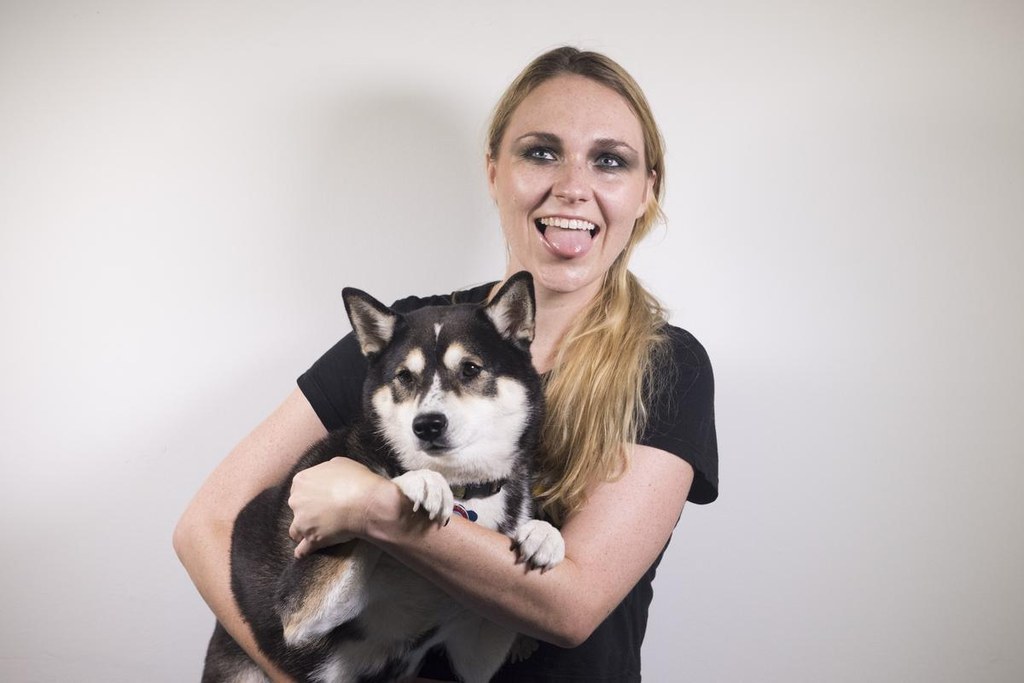 First, my new found IDGAF Shiba attitude helped me take this picture with Beyoncé.
Once I went outside, the Shiba in me took over: I felt powerful! Confident! Not a care in the world! Is this what Hadley feels like every day? I hope so.
This is right after I successfully avoided not one, not two, but THREE people trying to sell me their CD/environmental fund/hairstyling services on the street. Look at that side-eye. I WAS A FREE WOMAN, I WAS A SHIBA.
That night, I went to dinner in Chinatown and was seated at a round, communal table against a wall.
Before the end of the night, I put on a little black nose ~to complete my look~ and nuzzled up on Hadley's bed.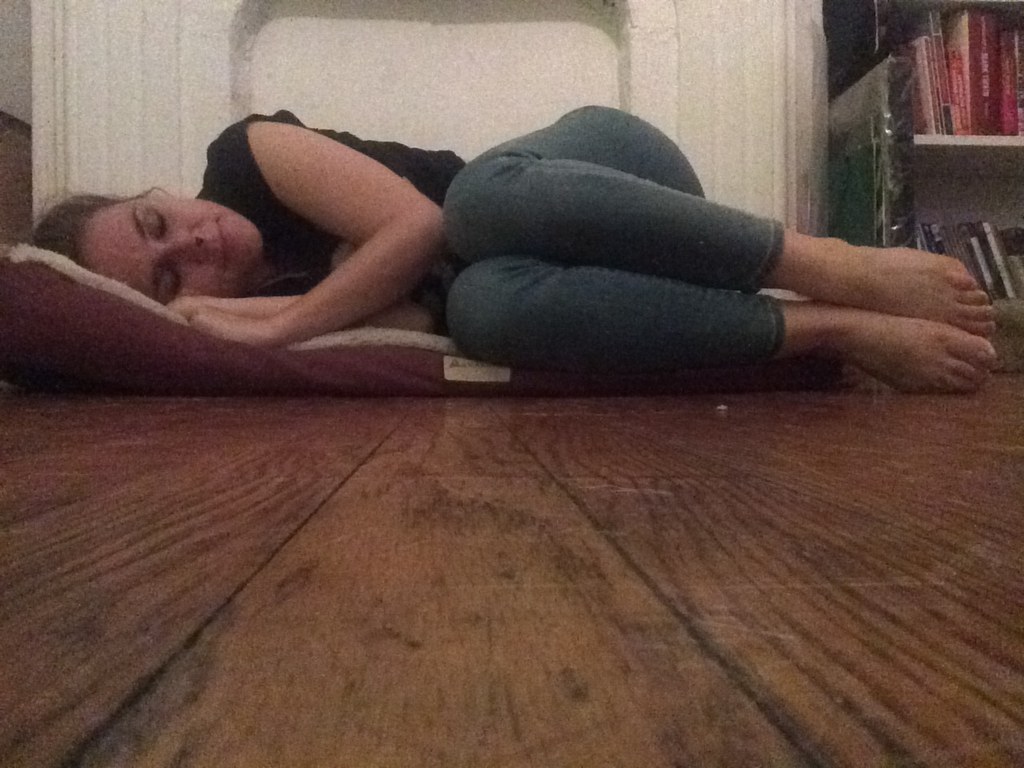 All in all, I think I really mastered the whole ~Shiba thing~.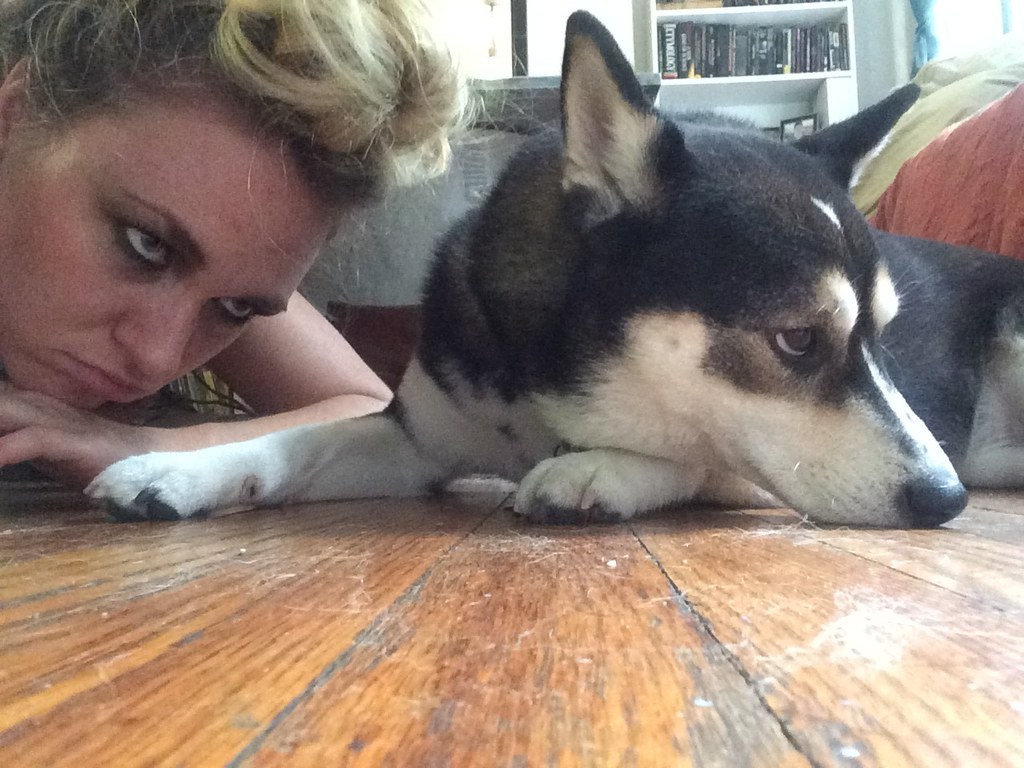 What I've learned:
When all my makeup came off, I realized something: Hadley doesn't wear makeup and she certainly doesn't try to be anyone but herself. If I'm truly to learn from her, I just have to be myself. Yes, I'll keep the confidence and the sass, but I don't need to look like her. I also like not shitting myself when I see skateboarders (sorry for calling you out like that, Hadley).
Besides, being one of those moms who wears her high school daughter's clothes is not a good look.
All the makeup and application was provided free of charge from MAC Cosmetics. The products used were:

• Smolder Eye Kohl
• Blacktrack Fluidline
• Posh Pedigree Mineralize Eye Shadow x 4
• A Glimmer of Gold Mineralize Eye Shadow x 4
• Shadester Sculpting Powder/Shaping Powder
• Studio Face and Body Foundation
• Pro Longwear Brow Set
• Superslick Liquid Liner in On The Hunt
• Mineralize Skinfinish in Global Glow
• Rare Breed Mineralize Rich Lipstick
• Fashion Pack Mineralize Rich Lipstick