Ugh, budgeting! Amirite? You're probably thinking, I don't want to give up all the stuff I love! And how could I possibly cut my spending when I don't have enough money to get through the semester anyway?
But have you thought about what would happen if your phone were to break? Or are you dreaming about going somewhere cool for spring break without any real plan for how you'll pay for it? The struggle is real…which is exactly why you need a budget. While the process seems intimidating, it's really about setting priorities.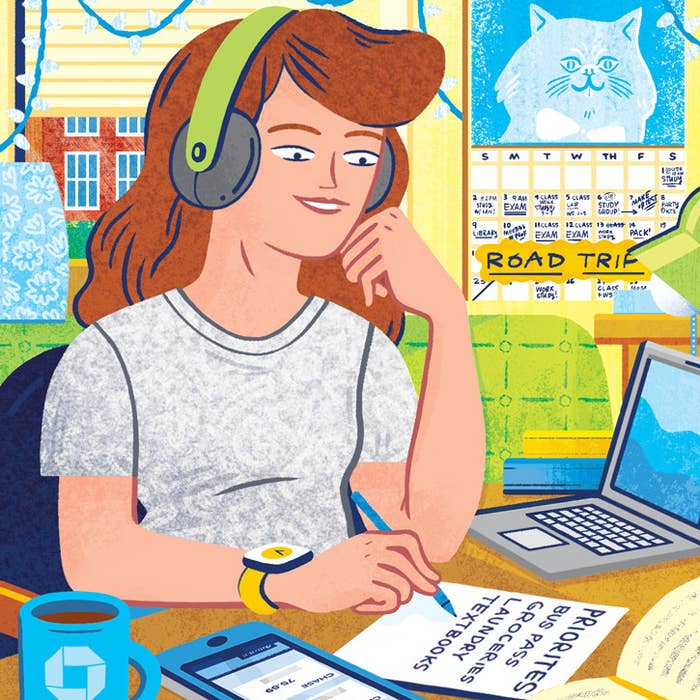 Creating your first-ever budget is simple:
• Start by finding a budget template. Here's a great example – follow along as you complete these steps:
1. Figure out how much money you have to spend every month.
2. Then you determine your "must-pay" expenses.
3. And then you use those numbers to figure out how much you can spend on nice-to-haves.
Overwhelmed? Don't worry, we'll break it down for you.
Step 1: Figure out how much money you have to spend.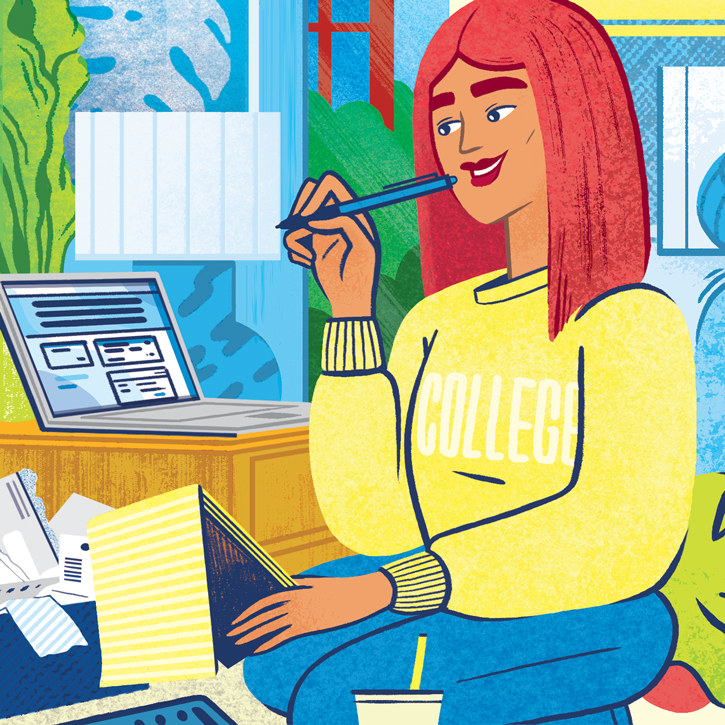 Step 2: Make a list of your "must-pay" expenses.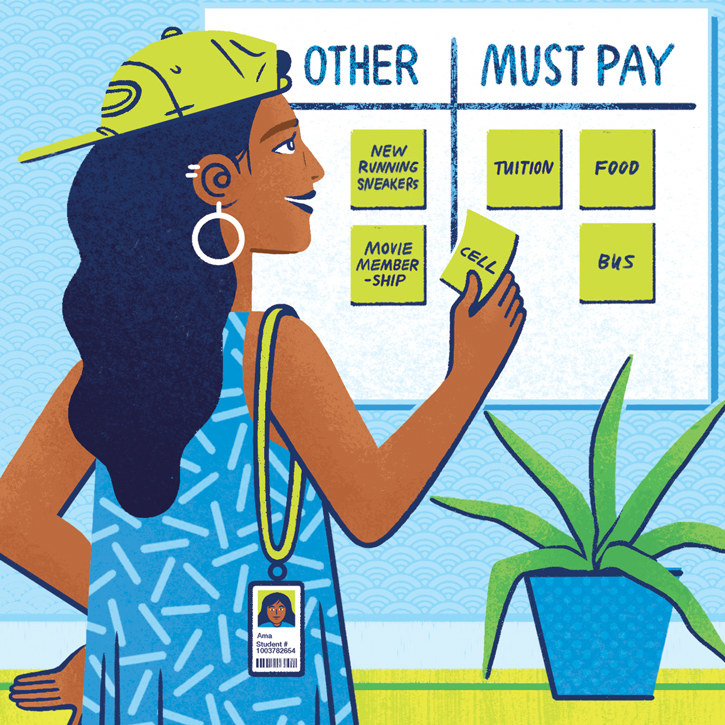 Step 3: Identify all your nice-to-have spending.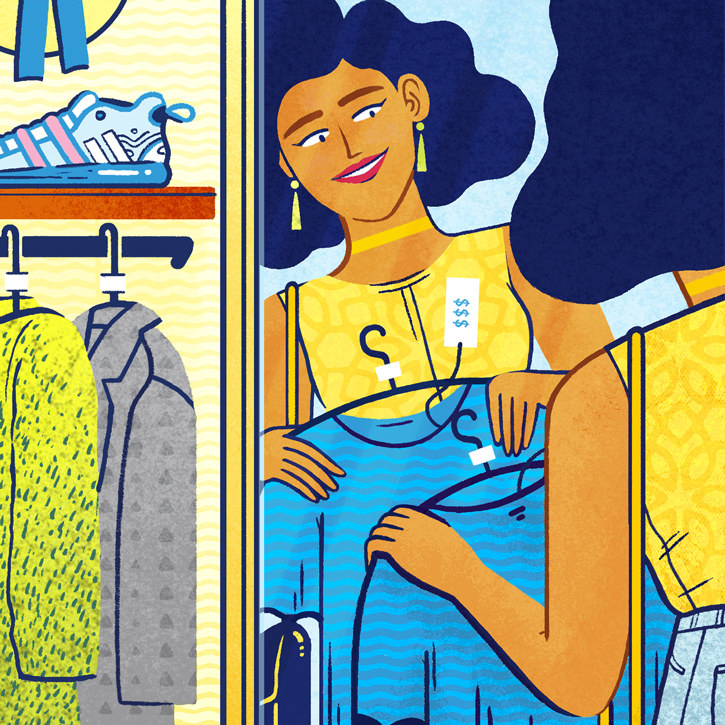 Step 4: Time to do some math!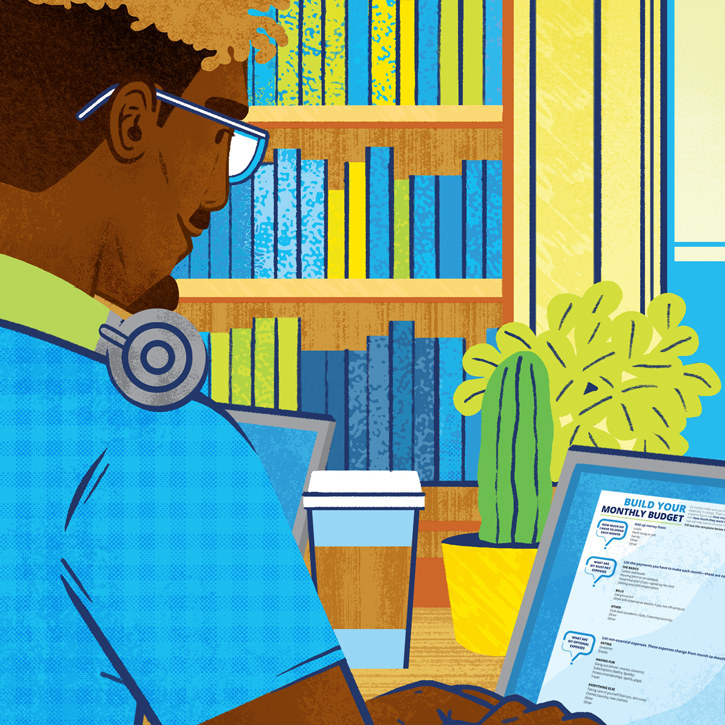 Step 5: Set some goals for the future.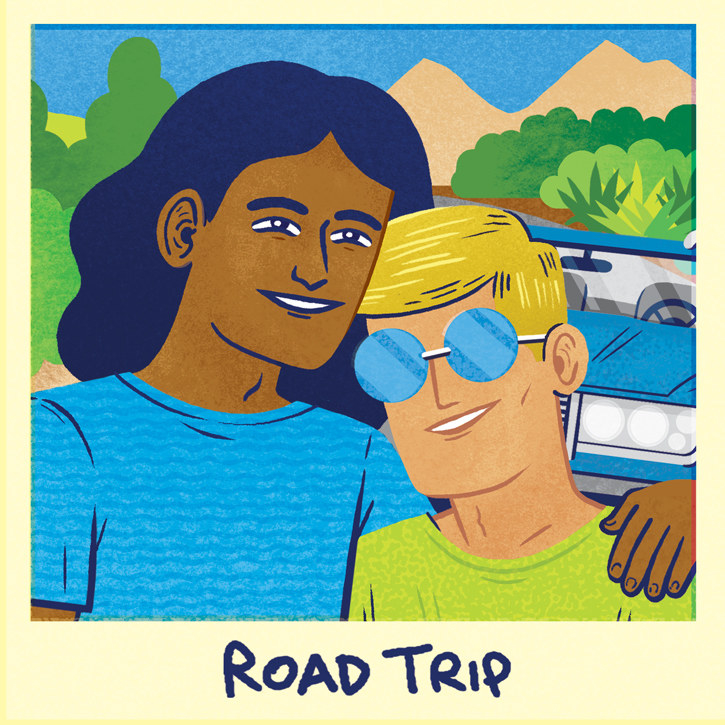 And that's it! Those are the basics of budgeting. Not scary, right? Put your new knowledge to the test by taking a quick pop quiz.
Creating a budget from scratch takes work, and Chase can help! Print this this worksheet to create your very first budget.
JPMorgan Chase Bank, N.A. Member FDIC
© 2018 JPMorgan Chase & Co.
Illustrations by Kevin Valente / © BuzzFeed