1.
Denman Hair Brush can make you look like Shirley Temple with just a few short strokes. The evenly spaced bristles ensure you always have a head of perfectly sculpted spirals.
Promising review: "I love this brush! I ordered because I saw a Youtube video of a girl with curly hair using it, and her curls came out amazing! I always do wash-and-gos, and I usually would only brush/comb my hair in the shower style it once I was out, but sometimes if I waited a little longer to style it, my hair would get dry and frizzy. It would be almost impossible to get my curls defined without getting back in the shower. With this brush, now all I have to do it spray my hair with water, put product in it, and comb it through with this brush, and my curls are poppin'! My image shows before and after use of the brush about 30 minutes after getting out of the shower. The brush is also very sturdy and you can take rows out if you want a looser curl!" —Kirstie
Get it from Amazon for $21.95 (available in three sizes and four sets).
2.
Revlon Volcanic Face Roller allows anyone with oily skin to test out absolutely any foundation or look. This tool absorbs shine in seconds without messing up your makeup. Pass this magical wand over any greasy areas of your face instead of packing on more powder, and you'll be amazed at the results.
The face roller is reusable! Just twist the ring to pop out the stone, then wash it with a mild soap/cleanser and let it air dry after every use.
Promising review: "This rolling device is like pure magic. Or voodoo?! You simply roll it around your oily areas and BOOM the oil magically vanishes into the ball never to be seen again! This is an item that #tiktokmademebuyit for sure! I saw a video on TikTok and immediately went on the hunt only to be disappointed that this item was sold out everywhere! I eventually got added to a waiting list here on Amazon and once they had it in stock again, they charged my card and sent it my way! If you have the chance to purchase this and you have oily skin, get yourself on the waiting list if you need to and just kick it until it shows up. You will be pleased. Thank me later." —Veronica Cooper
Get it from Amazon for $9.99 (available in two colors).
3.
Kenra Platinum Blow-Dry Spray is perfect for curly gurls who want to try the straight look sans the heat damage. This spray protects hair against high temps, conditions strands, and speeds the drying process up.
Promising review: "I LOVE the smell of this! Bought it due to frizzing from coloring my hair, but really didn't believe that it shortened drying time. I mean, how can something putting moisture on you hair shorten the drying time, right? I was shocked. I don't know if it cut it down by 50%, but I did notice blow-drying my hair took quit a bit less time. I am sold on this stuff. Makes my hair feel like silk, but not greasy (I was worried about it making my hair greasy) and it takes only a few sprays to get the results. I hold it about 15" from my head and spray the top, both sides and the back once, the rub it in with my hands. Perfect!" —Janice C. Henderson
Get it from Amazon for $36.99.
4.
Kajal Eyeliner makes it super easy to create bold or subtle looks that will last all day because it won't flake or crease. The liners come in five beautiful shades and are made with aloe vera and vitamin E, so it's gentle on skin.
It's also cruelty-free and vegan!
Kulfi Beauty, affectionately named after a type of South-Asian ice cream, is a South Asian woman-owned beauty brand that makes products to celebrate and empower the diverse needs of their culture.
Promising review: "Love the eyeliner. It's the best I have ever used. It goes on smoothly, neatly, and easily. It still looks good at the end of the day." —Charlotte A.
Get it from Kulfi Beauty for $20 (available in five shades).
5.
Schick Hydro Silk Touch-Up Facial Razor is perfect for anyone who isn't sure about laser hair removal. This nifty gadget gives you professional *temporary* results. It'll get rid of unwanted hair, remove dead skin, and lightly exfoliate your face.
Promising review: "I regularly used the Tinkle facial razors, which I thought worked well, but I just used one of these razors for the first time yesterday and OMG the amount of peach fuzz and to my surprise dead skin that came off was shocking and oh so satisfying. I will definitely be stocking up." —I & S. Stark
Get a pack of three from Amazon for $10.11.
6.
Diane Fromm Flexible Curling Rods give fabulous waves to even pin straight strands that usually can't hold a curl — just roll your wet or dry hair into the rods for a few hours. These are soft and comfortable enough to wear overnight *or* during the day.
Just twist them to your liking (a loop, C-, or S-shape)!
Promising review: "As someone who colors their hair, I am constantly on the lookout for ways to style my hair without further damaging it. I therefore try to stay away from heated methods of styling hair as much as possible. I prefer heat-less methods like this, because the curls seem to set for longer and stay bouncy. Let me preface by saying this: the 'before' photos of my hair were taken after having the curlers in my hair for only two hours. I have pretty thick hair and was looking for a casual, wavy look...the fact that my hair took to curling in such a short period of time is AMAZING!! I also love the fun assorted colors." —kiana
Get a pack of 30 from Amazon for $9.99+ (available in two styles).
Check out our full Twist Rods review!
7.
Beauty By Earth Self Tanner contains aloe and shea butter so you can achieve that sun-kissed glow without the burn. Best of all, it's totally buildable so there won't be any Oompa-Loompa orange on your legs.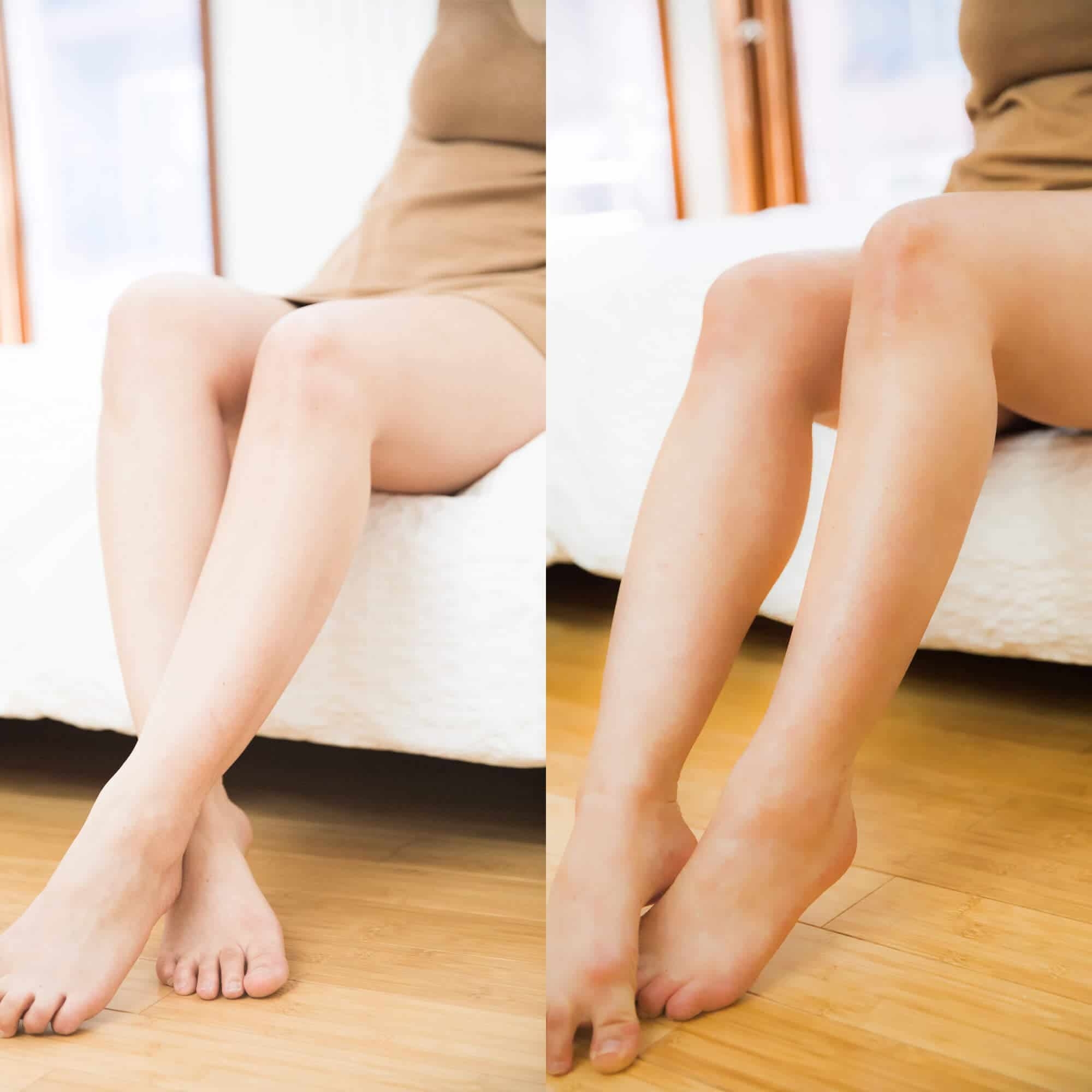 Promising review: "I am a self-tanner junkie. I have tried every brand because I love a year round summer glow. Recently I have been switching up all my beauty products to non-toxic, paraben free and it has done wonders for my skin, but it was so hard to find a good self tanner, until this one! Beauty by Earth provides a very natural tan color and pleasant smell. There is none of that orange skin and awful smell. My husband always used to comment on how he hated my self-tanner and has not said a word since I got this one! I have been using this product since the summer and it made me seamlessly retain that glowing look. No one noticed a difference!" —Christinou
Get it from Amazon for $31.99 (available in two colors and two sizes).
8.
L'Oreal Paris Root Cover Up is beloved for its hard work and dedication to concealing grays and new growth but also lets you try out a new color/highlights that'll wash out immediately with water. Their ammonia- and peroxide-free formula won't stain or smear so feel free to run your fingers through your gorgeous mane.
Promising review: "This stuff is amazing! Like magic! Thought I'd give it a try as I usually use the powder w brush to cover up my grays in between colors, but this stuff... OMG! Sprays right on and looks so dang natural! I thought this stuff would rub off on my pillowcase too, but it doesn't!! And I used a lot! Even over gelled hair for my slicked-back look cuz when I wear my hair up as pictured I get lots of gray there above my ear. No, this is not my gel look obv but it also washes out nicely. I just can't say enough about this stuff. Worked like magic and I felt beautiful! Covering up grays in between is a cinch!" —PinkTears
Get two from Amazon for $19.94 (available in 10 colors).
9.
Vivienne Sabó Paris Cabaret Premiere Mascara gives your natural lashes the falsies effect. Instead of trying risky serums to grow them out, this easy-to-apply solution has no downsides.
Promising review: "I absolutely LOVE this mascara. I have very sensitive eyes and am highly devoted to my trusted brands. When a friend suggested this mascara I was curious, as she loved it. For the price point and how good it looked on her eyes, I thought 'why not.' Holy moly. I'm in love. It makes my lashes longer, — looks like I'm natural but better — and has a thinner formula so it looks like I have a billion gorgeous lashes, and looks the same all day long. I cannot recommend this enough. It doesn't rub during the day and give me that black eye look. It's wonderful. Must buy." —Katherine Ochsman
Get it from Amazon for $12.95 (available in two colors).
10.
Ethereally Touched Nails makes acrylics with intricate designs that can instantly be painlessly popped off if you get bored and want to try out a different style.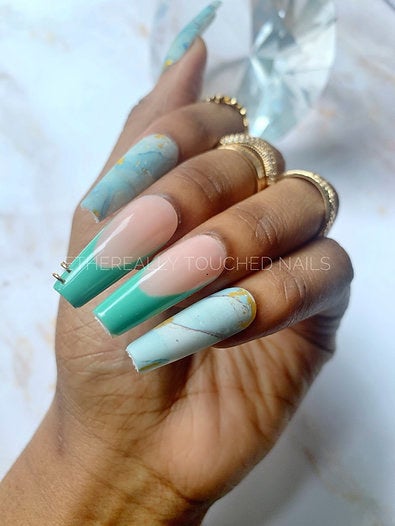 Ethereally Touched Nails is a Black woman-owned nailcare and accessories business.
Get them from Ethereally Touched Nails for $18.50 (available in four shapes, five sizes, and five lengths).

11.
Revlon One Step Hair Dryer & Volumizer delivers a beautiful blowout that won't erase your waves, curls, and coils. You won't need a relaxer to get these salonworthy results with this tool.
Promising review: "This thing took me eight minutes. I naturally assumed, upon finishing, that I had entered some sort of Amazon-created beauty time warp. I checked with my husband, in the next room, and in fact I did not go through a blowout wormhole. The silkier-than-silk style was accomplished by this miracle of a brush in eight minutes (several more minutes were lost to running my hands through my hair and flicking it over my shoulder while smiling coquettishly in the mirror)." —Chris
Get it from Amazon for $34.88 (available in three colors).
12.
Aunt Jackies Curls & Coils — if you usually rock a voluminous curly fro but want to try a defined, elongated, wavy look then this is the product for you. A few scoops of this will ensure your strands don't shrivel up and allow you to switch things up.
Promising review: "This. Is. LIFE! Seriously. I am Black, with 4c hair that has the tightest coils on the planet! I struggle to retain moisture in my hair. If you need something to truly moisturize your hair and keep it moisturized this is your product! My hair is soft, them c u r l s spring back like they are reborn again. We call this that SNAP BACK! It tames frizz, thickens, moisturizers, and softens! I diluted two tbsp of the product with a cup of water, put it in a spray bottle and use it as a leave in. This stuff is miracle in a bottle!!!! —Shonda C.
Get it from Amazon for $11.98.
13.
Benefit Cosmetics "Goof Proof" Brow Pencil makes it look as if you were born with dream brows. You can cancel your "permanent makeup" appointment because just like tatted-on brows, this waterproof formula won't budge or flake even with rain, water, or tears.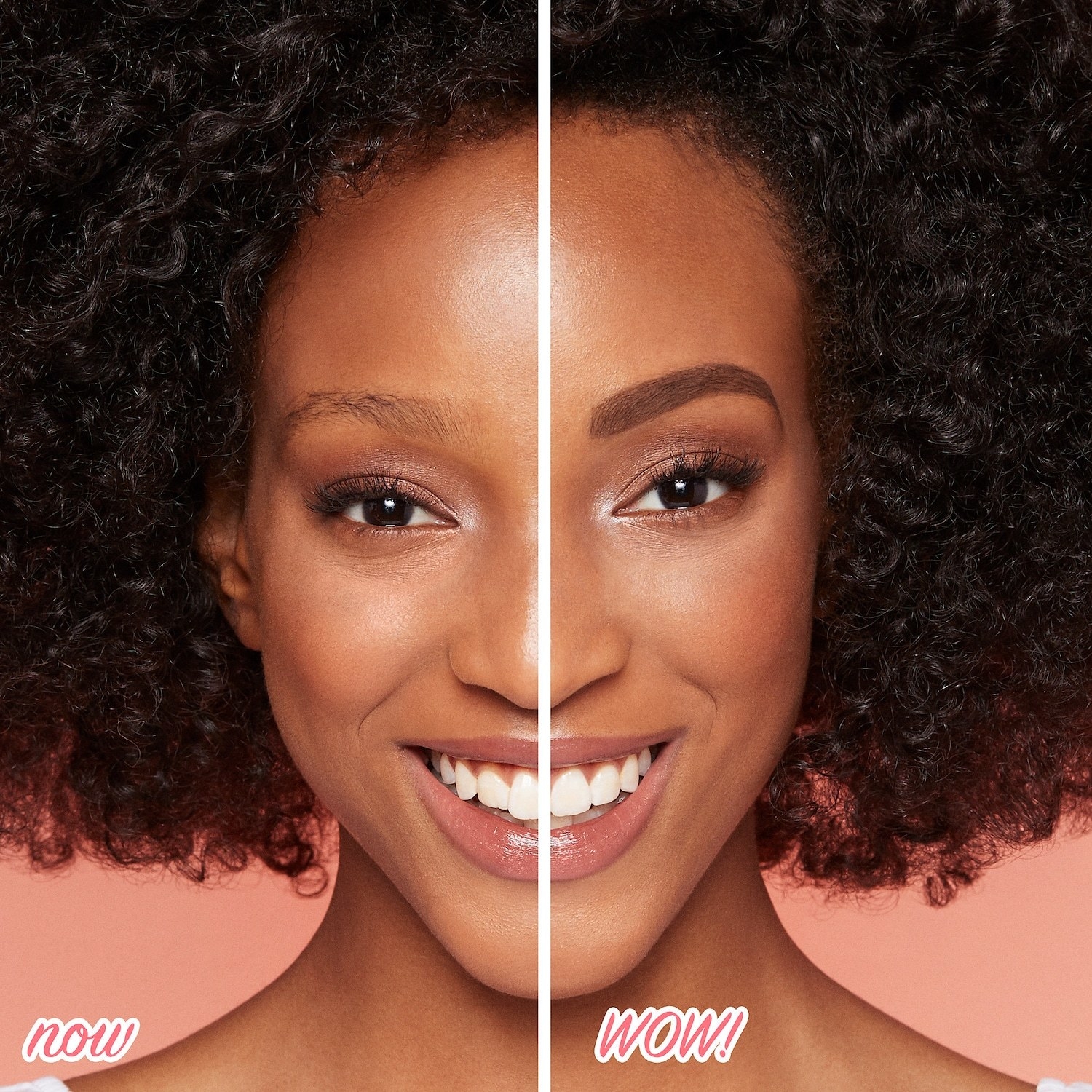 Promising review: "I really like this product because it's very easy to use and looks very natural. I'm not really good at putting make up on especially when it comes to putting eyebrows but this brow pencil helps me a lot. Good for beginner. I bought 10 of these and still using them. A must-try!" —AlexisMatias
Get it from Sephora for $24 (available in 12 shades).
14.
Annatato Eyebrow Soap creates fluffy brows à la Cara Delevingne without having to get them professionally laminated. Save yourself some $$$ by adding this to your cart.
Promising review: "I had been on the hunt for a product like this for the longest time. I have full eyebrows with hairs that don't seem to want to say in place. I came across this product, and at first, I was hesitant to buy it, I didn't think it was going to work but let me tell you, I've been having good eyebrow days because of this product. The application process is easy and the soap doesn't dry as fast, so you have time to brush your eyebrow hairs to the desired style or fill in your eyebrows. This soap doesn't leave a white residue. I've used this soap for my flyaways too that are hard to tame. I highly recommend this soap, not only because it's so inexpensive, but also because it works! I will be making another purchase before they sell out." —Nallely Gonzalez
Get it from Amazon for $7.49.