This is a personal, non-sponsored post by a member of BuzzFeed's ad content team.
Here Are 9 Ways To Feel Less Anxious At Work
Doing these little things can help reduce the anxiety you feel at work each day.
by
,
Dealing with anxiety at work can be extremely stressful and unpleasant. However, doing these nine little things can help you manage your anxiety in positive, effective ways:
1. Take a deep breath and acknowledge that you're feeling anxious.
2. Instead of chugging down coffee, try some herbal tea.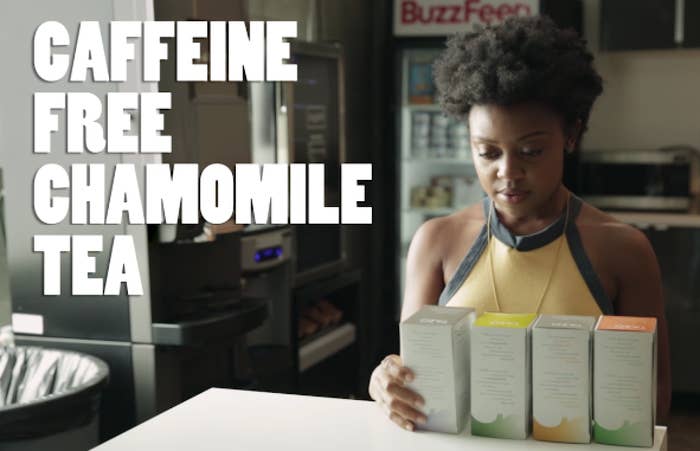 3. Take an actual break from work at lunch and take some time to entertain yourself:
4. Visualize filling up a balloon as you breathe in, and exhale in seven-second intervals:
5. Cherish your alone time and give yourself a 10-minute break from other people during your workday.
6. Talk to a friend...about something OTHER than work.
7. Instead of sugary treats, try to eat a natural snack that gives you energy...like almonds:
8. Get rid of the clutter, and give yourself a clean work environment:
9. And, most importantly, get a good night's sleep!!