I'm Really Good!

You help others when you can and don't cause drama unless it's absolutely necessary. Some people even say you're good luck!

I'm Pretty Good.

You usually keep to yourself, but every now and then you can really brighten someone's day.

I'm Not Really Good or Bad.

You are who you are. Sometimes people take you negatively but you're harmless. Sometimes you do get cranky when you're hungry, though.

I'm Kinda Bad..

On the surface you seem fine but underneath you have less than friendly intentions. But if you get called out you back off.

I'm Bad!

You're destructive and don't really care about other people's feelings. Sorry 'bout it.

I'm Straight Up Evil!

You probably want to hurt &/or eat people like all the time.

2.

What's Your Favorite Time Of Year?

Autumn

You love feeling the first chill of the year and marveling at the changing leaves.

Summer

Frolicking in the sun and taking a dip at the beach can't be beat.

Spring

Nothing better than a fresh spring night!

Late Fall

You love when the very last leaf falls from its branch and rain slowly turns to snow.

Winter

You enjoy the stillness and death of winter. The cold darkness suits you.

Any of Them

You don't really care, the seasons matter not to you!

3.

Pick A Color

4.

What Kind Of A Romantic Partner Are You?

Aloof but Sexy

You tend to have quick, passionate affairs. They are just as full of love as any long-term partnering you just tend to feel trapped when in a relationship too long.

Dominating

You wear the pants, undies, belt and socks in your relationships! You need to be the one in control and can end up sometimes hurting the ones you're with to get what you want.

Non-Existant

You don't involve yourself with romance. People don't gravitate towards you and you have no interest in dating them. Maybe you just haven't found 'the one' yet.

Loving/Caring

You are a doting lover and are usually seen doing lots of domestic work to keep your loved one happy. Without you your family/partner would be lost!

Shy

At first you are very shy and don't trust many people easily with your heart. However, you are not defenseless and can fight or flight at the sign of any trouble.

Kinda Normal

You're pretty run-of-the-mill, except for one or two pretty big monsters hiding in your closet that most people can't seem to get over..

5.

Choose A Place In The World

6.

Pick An Animal
What Lesser-Known Mythological Creature Are You?
You got:

You're a Domovoi!
Domovois are good natured, tiny, men-like creatures originating from Russia. These little guys sometimes are covered in hair and sometimes take the shape of the current owners of the house. They are protective house spirits and can foretell the future to the home's occupants. Usually heard & not seen.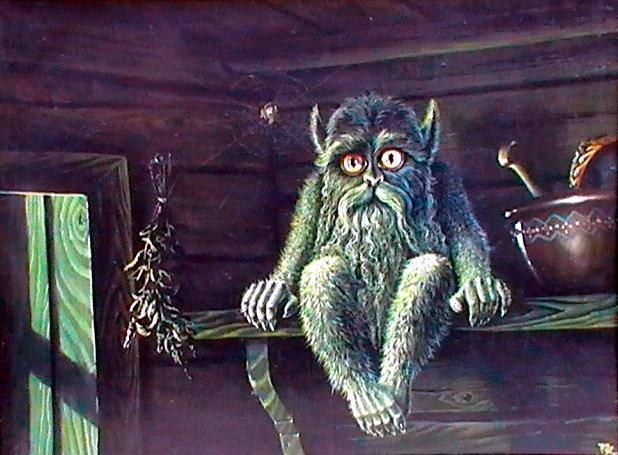 You got:

You're a Selkie!
Selkies are mysterious and alluring creatures originating from Scotland and Ireland. Often they are thought of as the seal version of a mermaid but actually Selkies are seals in the ocean and beautiful humans once they get on land. Most often they engage in star-crossed trysts with Fishermen and Fishermen's Wives before returning to the sea.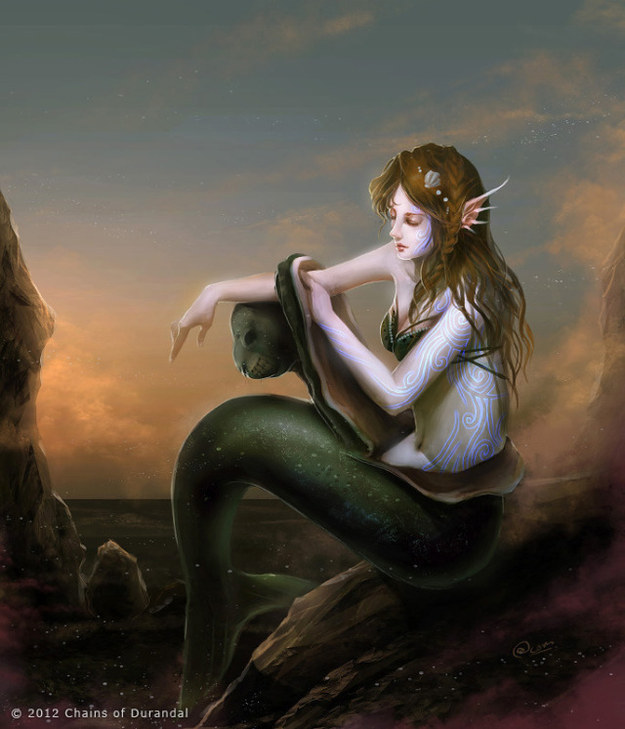 You got:

You're a Futakuchi-Onna!
This lovely maiden hails from Japan and has quite the appetite. Futakuchi-Onna are depicted as a demure young women who rarely are seen eating. It is only after further examination that a second mouth on the back of her head is revealed, consuming everything within reach of her tentacle-like hair.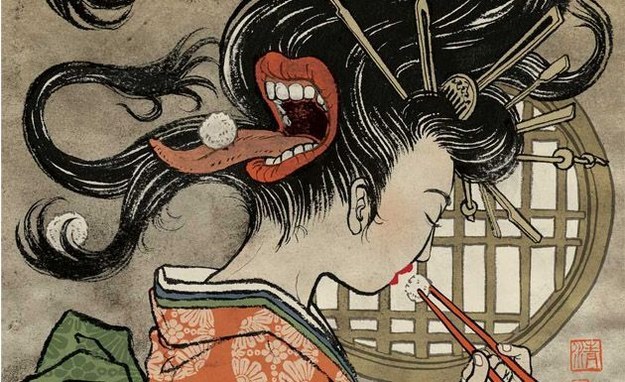 You got:

You're a Deer Woman!
The Deer Woman is most often seen in Native American Mythology in the Oklahoma area. She is depicted as being a beautiful, shy, young girl with deer hooves for feet and large, brown deer eyes. She beckons to men off trail, then when they are close enough she stomps them to death. If the men notice her feet before she pounces she simply runs away.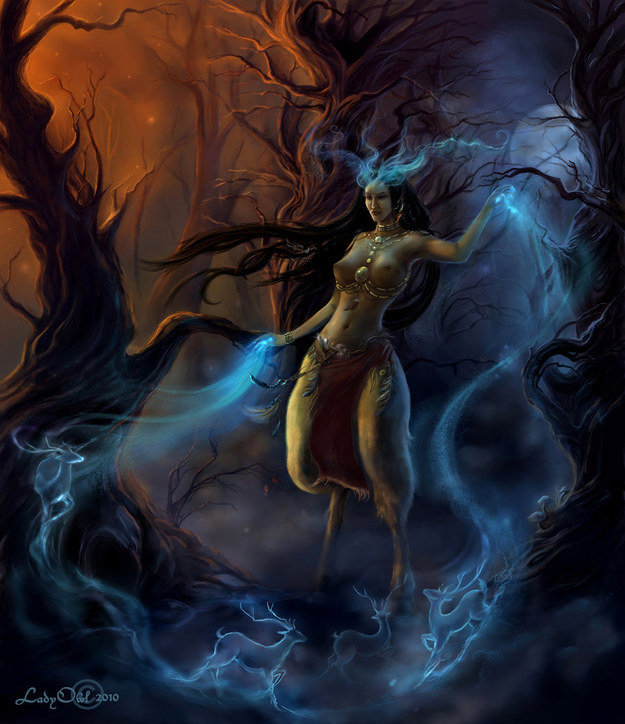 You got:

You're an Akhlut!
This vicious wolf-orca hybrid hails from Alaska. The Akhlut is a regular killer whale in the water but can transform into a gigantic wolf or a wolf-orca hybrid once on land. The Akhlut is a hulking, aggressive beast that ventures on land primarily to hunt humans and be a total badass.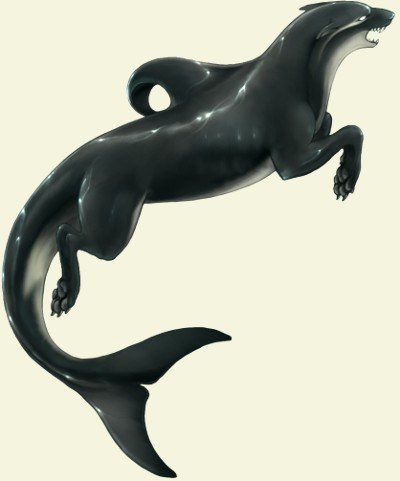 You got:

You're a Wendigo!
Ahh! To be honest, you're basically a zombie. The legend of the Wendigo comes from native tribes from the North-Eastern United States and Canada. These tribes believed those who consumed human flesh would transform into this White Walker-esque being becoming violent and obsessed with eating more human flesh.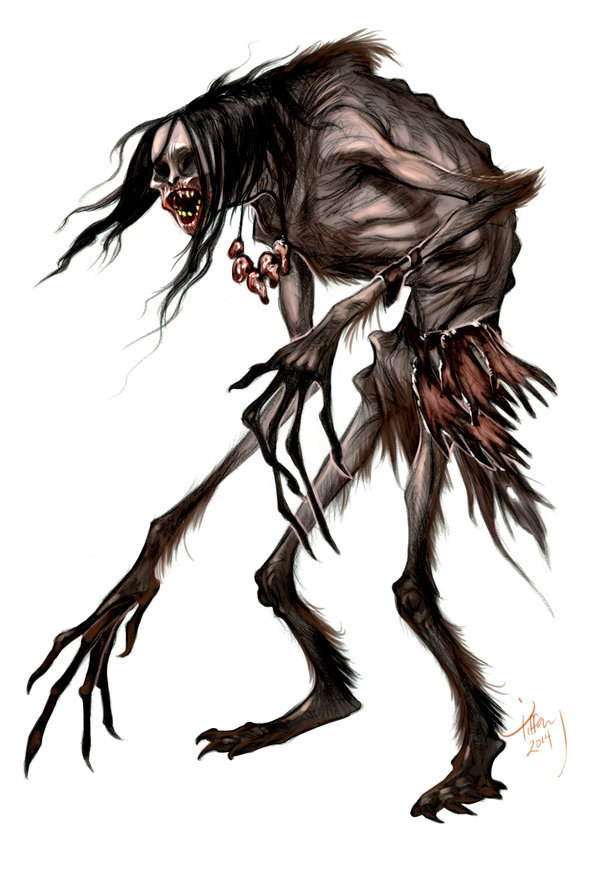 This post was created by a member of BuzzFeed Community, where anyone can post awesome lists and creations.
Learn more
or
post your buzz!