What started as a simple Facebook post quickly snowballed into a challenge that has changed Zach Manning's plans for 2017. Manning, who works at Texas Tech University in Lubbock, TX, is an avid runner. However, when he posted a status that promised to "Run/Jog/Walk/Crawl 3 miles for every like" he didn't quite expect the response that he received.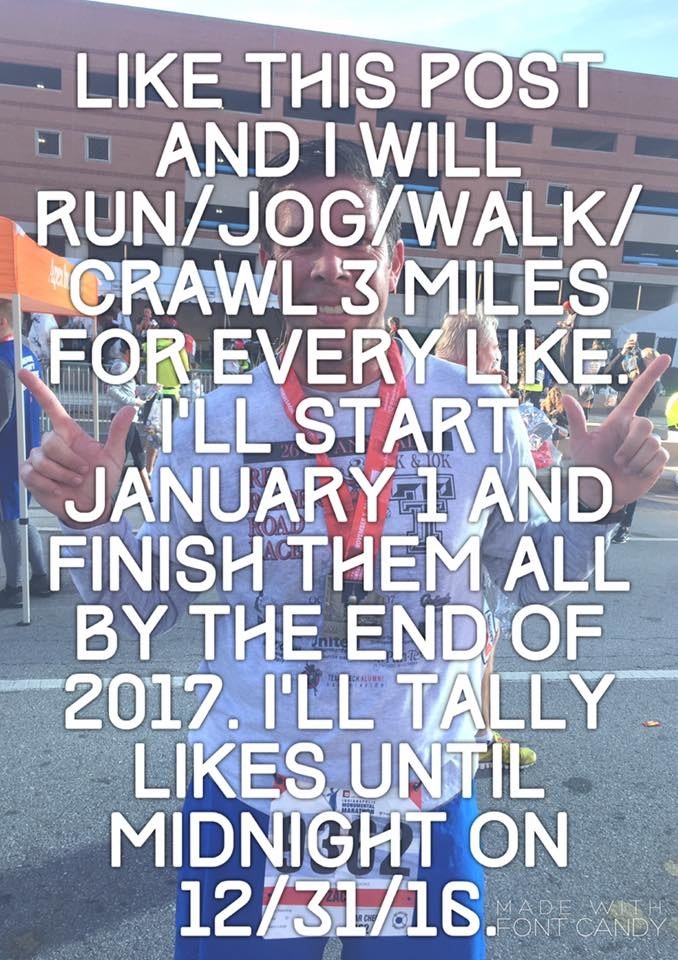 The game plan.
With a final tally of 1,125 miles to be completed, Zach knew that he had an opportunity to do something bigger than himself. He decided to run for charity, asking his supporters to donate to Girls on the Run, an organization that aims to "inspire girls to be joyful, healthy and confident using a fun, experience-based curriculum which creatively integrates running." Through over 200 councils in all 50 states, Girls on the Run teaches girls to have "confidence in who they are, develop strength of character" and learn about the role of teams and building healthy relationships, along with running a 5K each season.
"As a father of 3 wonderful daughters, I see the importance of inspiring them to be confident, healthy, and achieve their goals."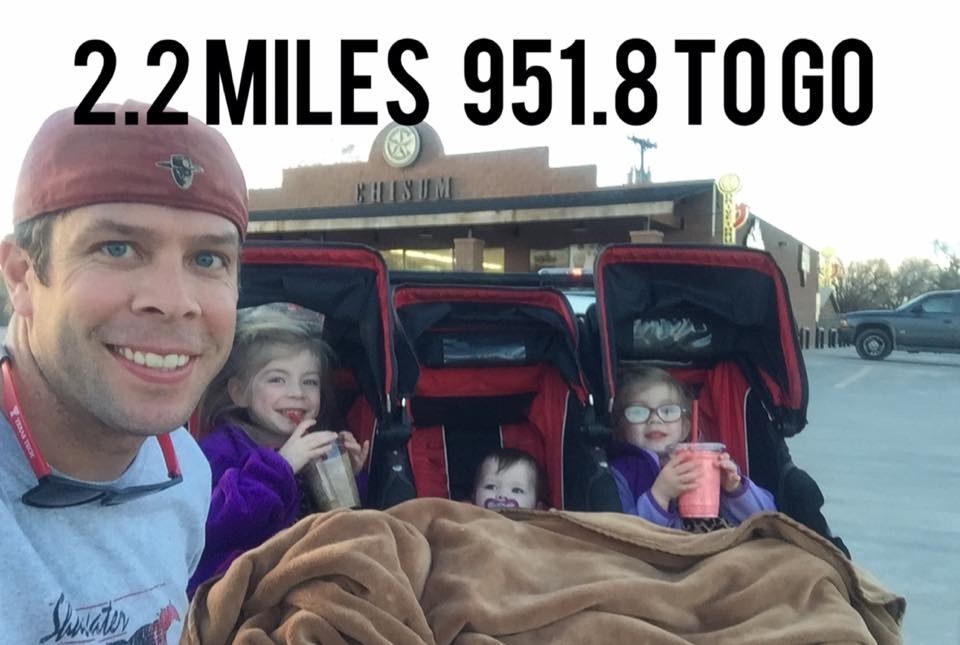 Zach can often be seen running the streets of Lubbock, or the Texas Tech Campus, with a triple stroller full of curly blonde babies. The father of 3 girls often runs with them to get donuts or slushies, and has even offered to provide donut delivery service to locals who make a donation to Girls on the Run!
His goal is to raise awareness for the charity, and to also raise $5,000 for Girls on the Run in order to qualify to run the Boston Marathon in 2018.
Using #1125Club, Zach has now been joined on his mission by runners in more than 5 other states across the U.S.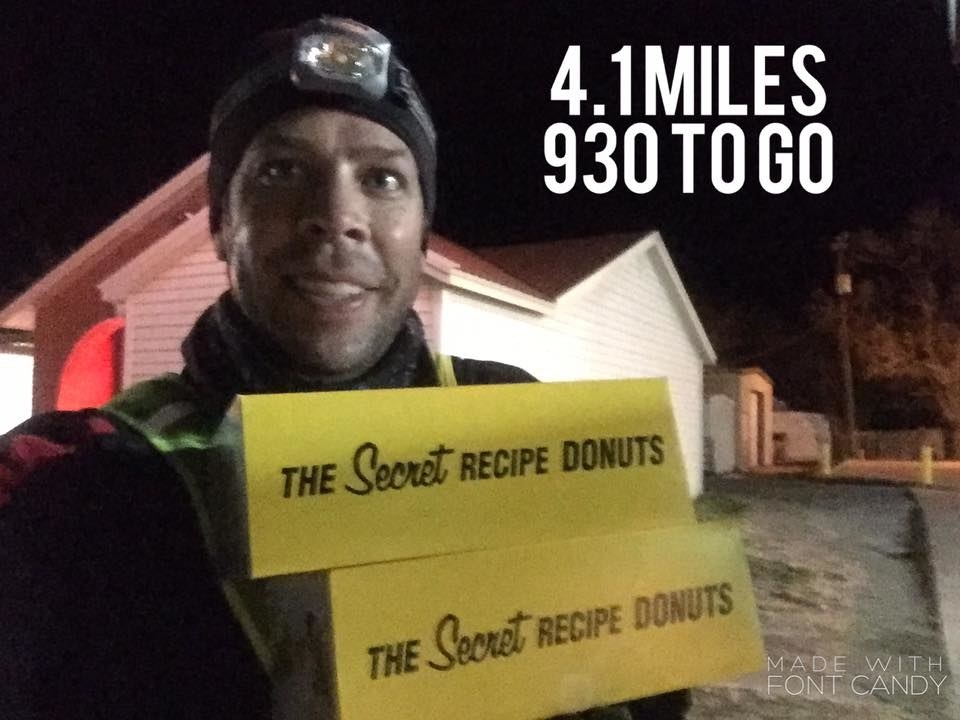 Support this journey!
If you want to support Zach and Girls on the Run please donate to his gofundme.com account (linked below). And you can follow his journey through updates posted on the site as well.
Zach challenged each person who "liked" his original status to donate $11.25, however even a $1 donation will get him closer to his goal of $5,000.
This post was created by a member of BuzzFeed Community, where anyone can post awesome lists and creations.
Learn more
or
post your buzz!