This post has not been vetted or endorsed by BuzzFeed's editorial staff. BuzzFeed Community is a place where anyone can create a post or quiz.
Try making your own!
The 13 Worst Kickstarter Projects Of All Time
Attention all future web entrepreneurs: THIS IS WHY YOUR KICKSTARTER SUCKS
1. An art series that would showcase ten different gender-swapped video game heroes.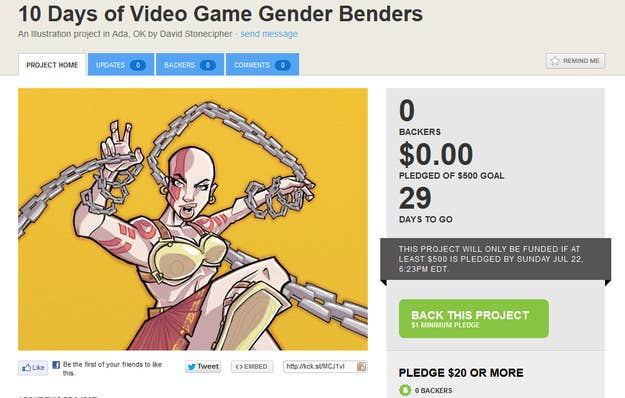 I wasn't kidding about the Sonic with boobs thing.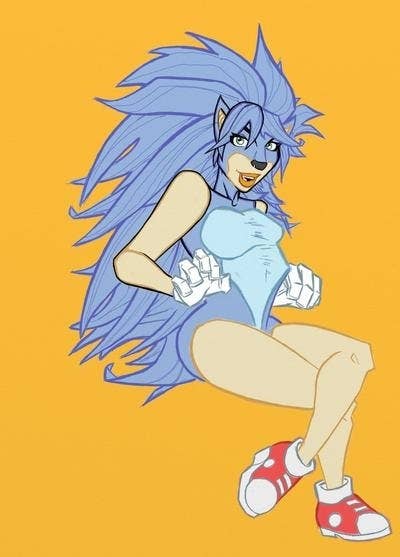 2. A project to drop a baby grand piano onto a pyramid of champagne glasses and call it art.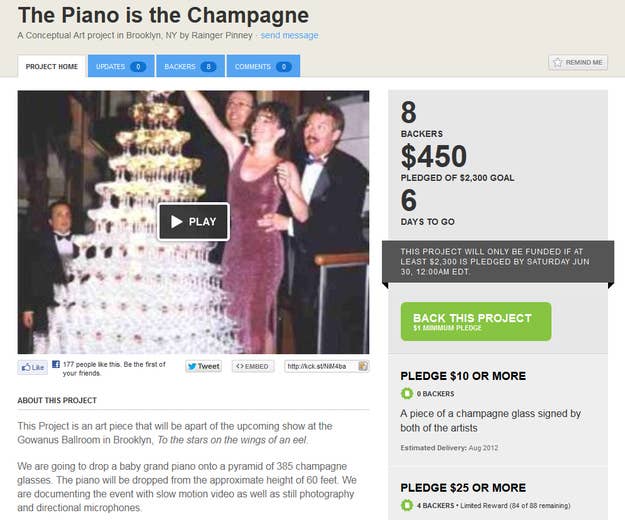 3. Donate to a Kinky colouring book that somewhat defeats the purpose...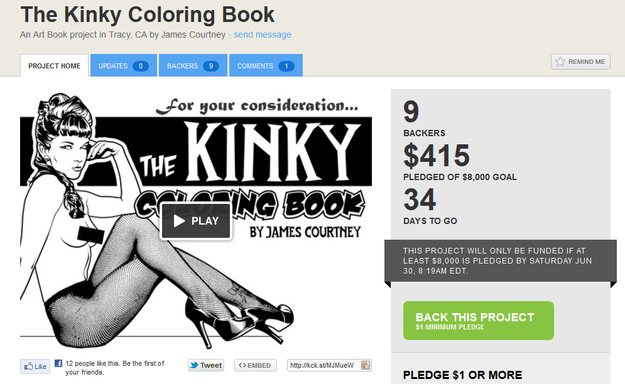 4. $10,000 to make a Christian cartoon using a free animation program. How charitable.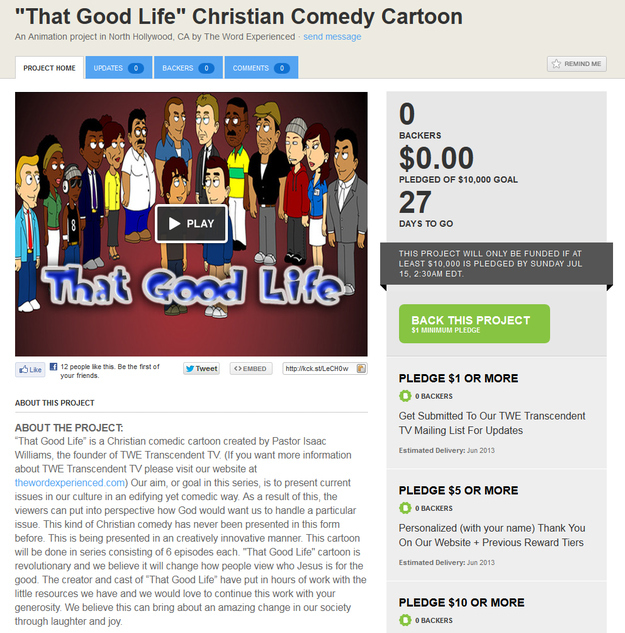 5. A "Clue" game where the original characters are reimagined as zombies.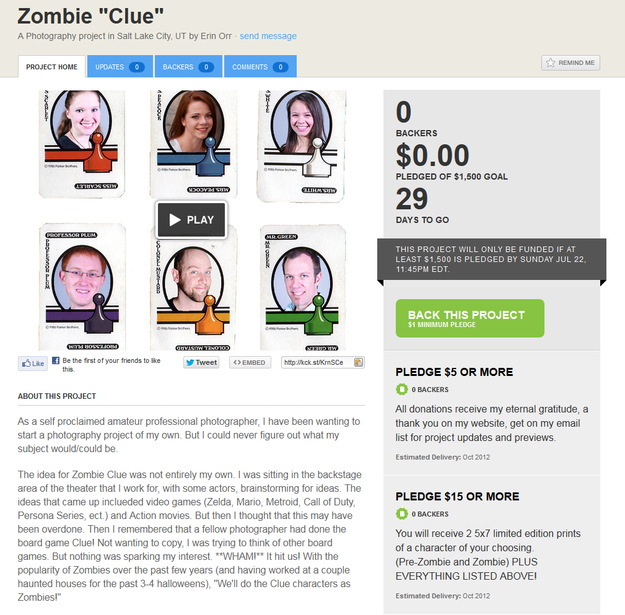 6. Crowd-funding low-tech tees for the technologically impaired.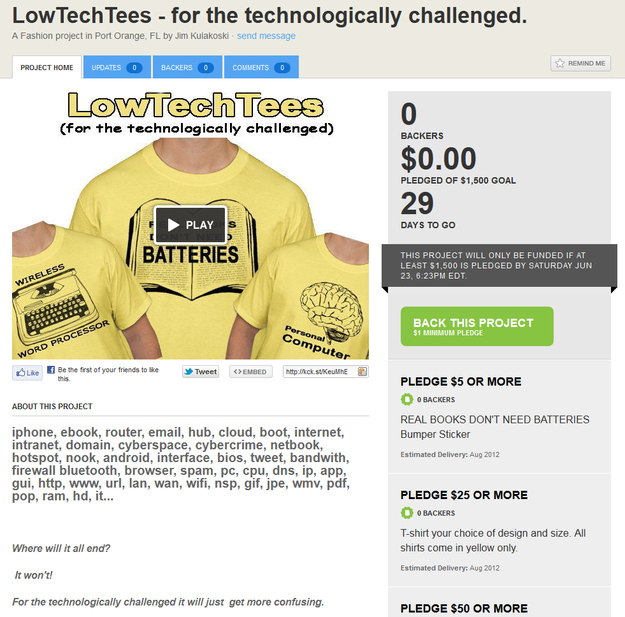 7. A project to fund a book about religion being proof of aliens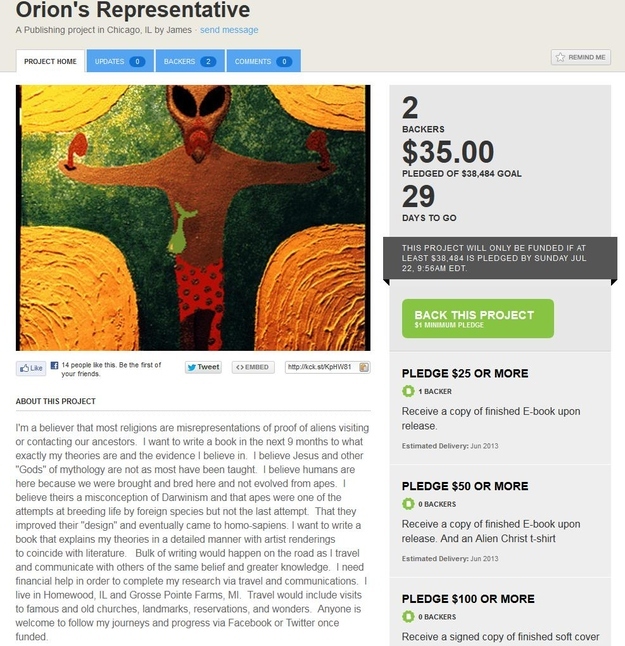 8. Atheist shoes. Because even the morally superior need decent arch support.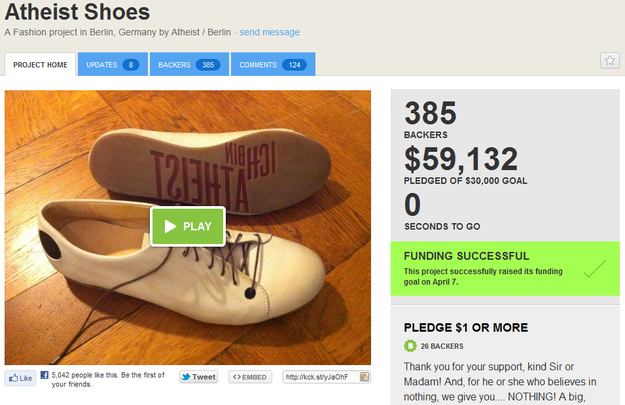 9. A band described as "all cock and no balls" wants you to pay to record their "party rock" album.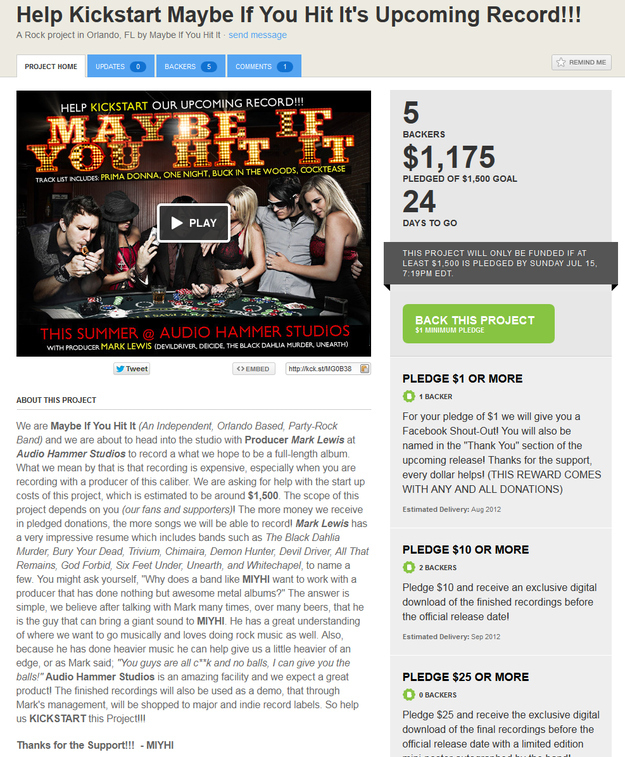 And this is the band IRL.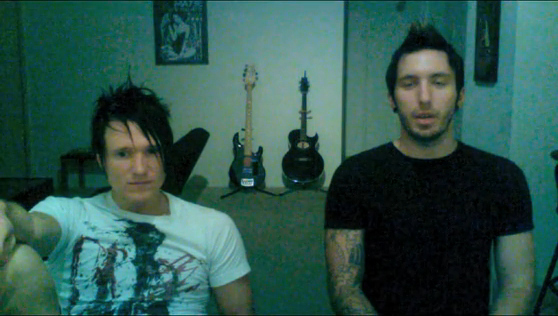 10. A business offering to convert your pictures into something resembling an oil painting on canvas.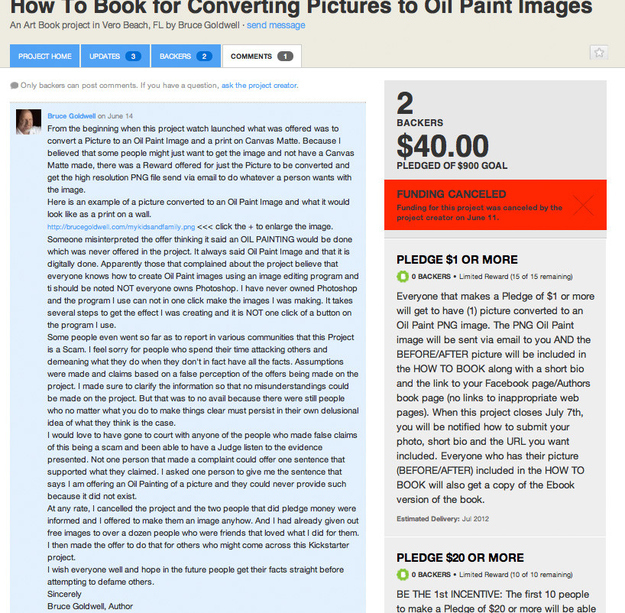 The project was shutdown after rampant abuse.

11. A project to stir debate about "the most defining issues of our time" with a naf t-shirt.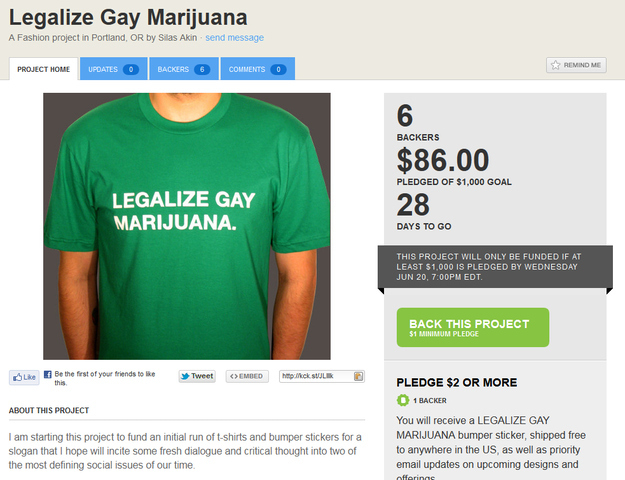 13. Because nothing says "Jesus, come unto me" quite like a crushed velvet t-shirt and photoshop