Wooh Nayoung is a digital illustrator from South Korea. She is known for drawing fairy-tale characters wearing hanbok, a traditional Korean dress.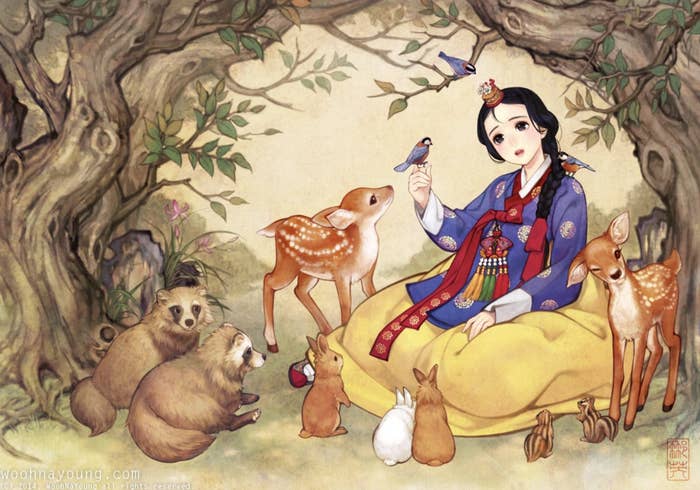 In an interview with BuzzFeed, she said that historical Korean dramas have played a huge part in her art.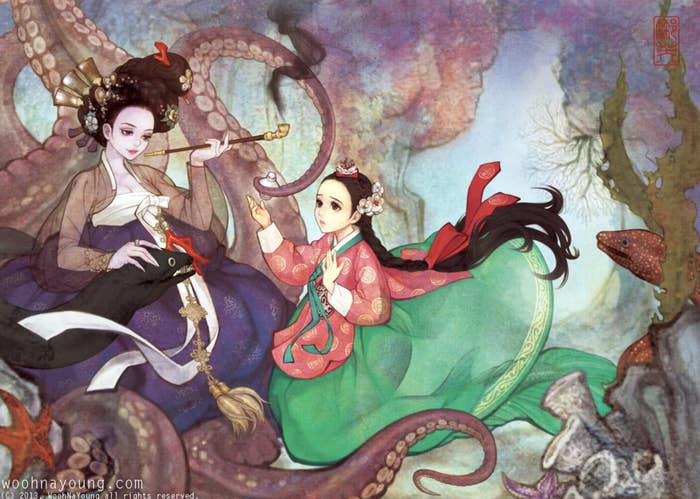 Recently, she blessed us with illustrations that reimagine Disney characters in hanbok.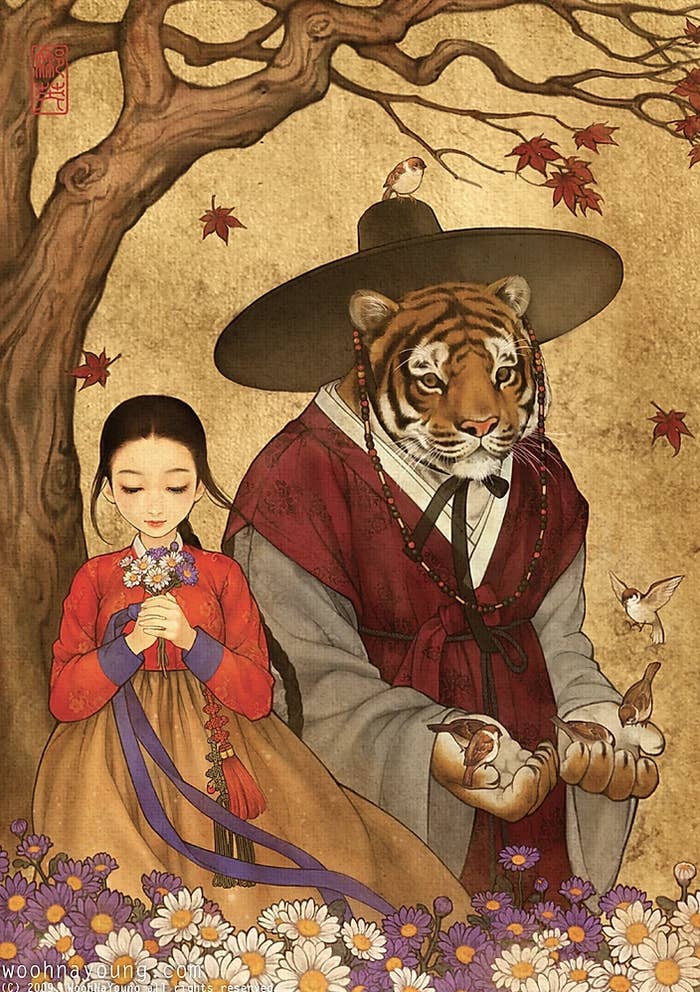 Let's start off with Gaston in all his glory.
Here's one of the most fashionable Disney villains, Cruella de Vil.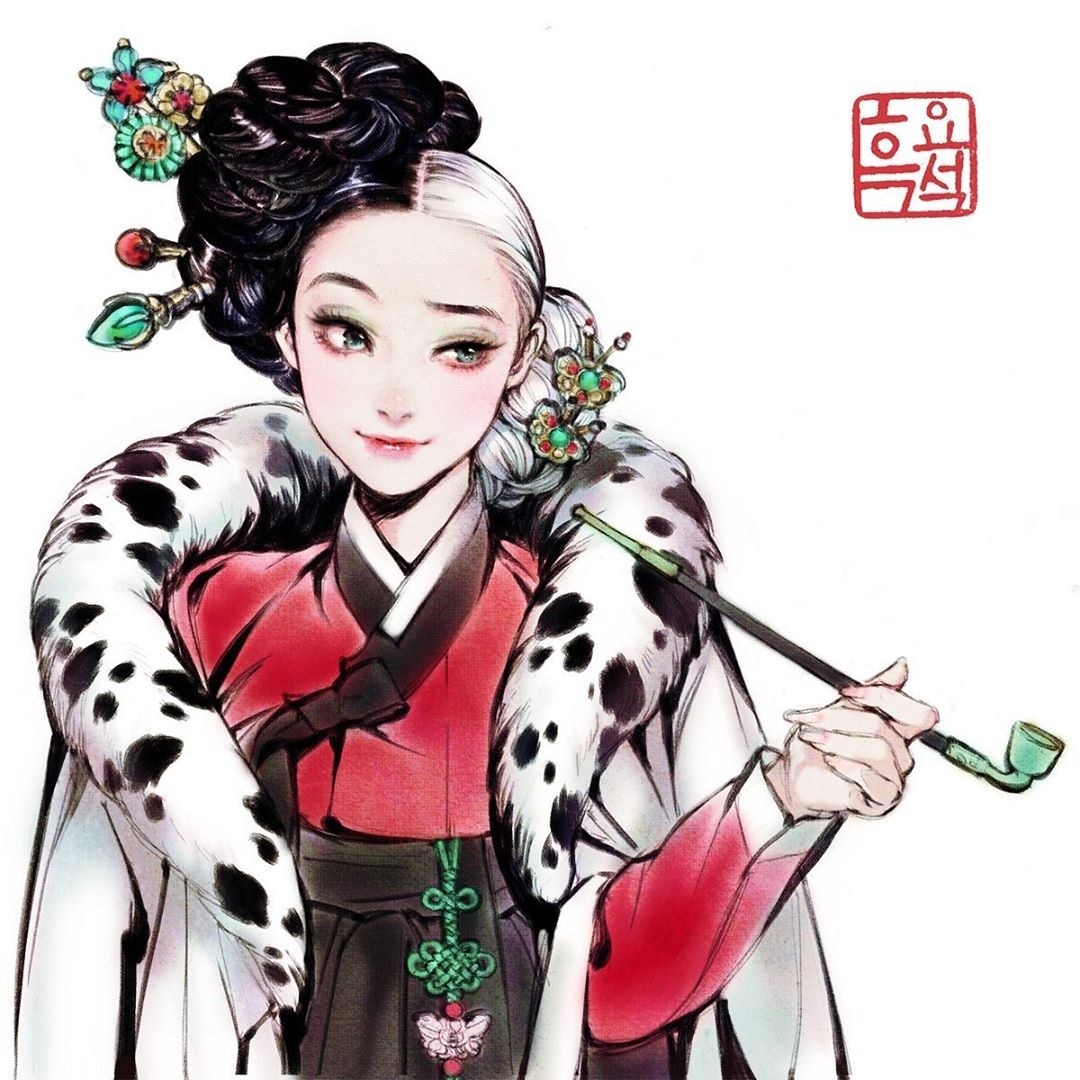 This Evil Queen is basically the "mean but beautiful" mother-in-law in all Korean dramas.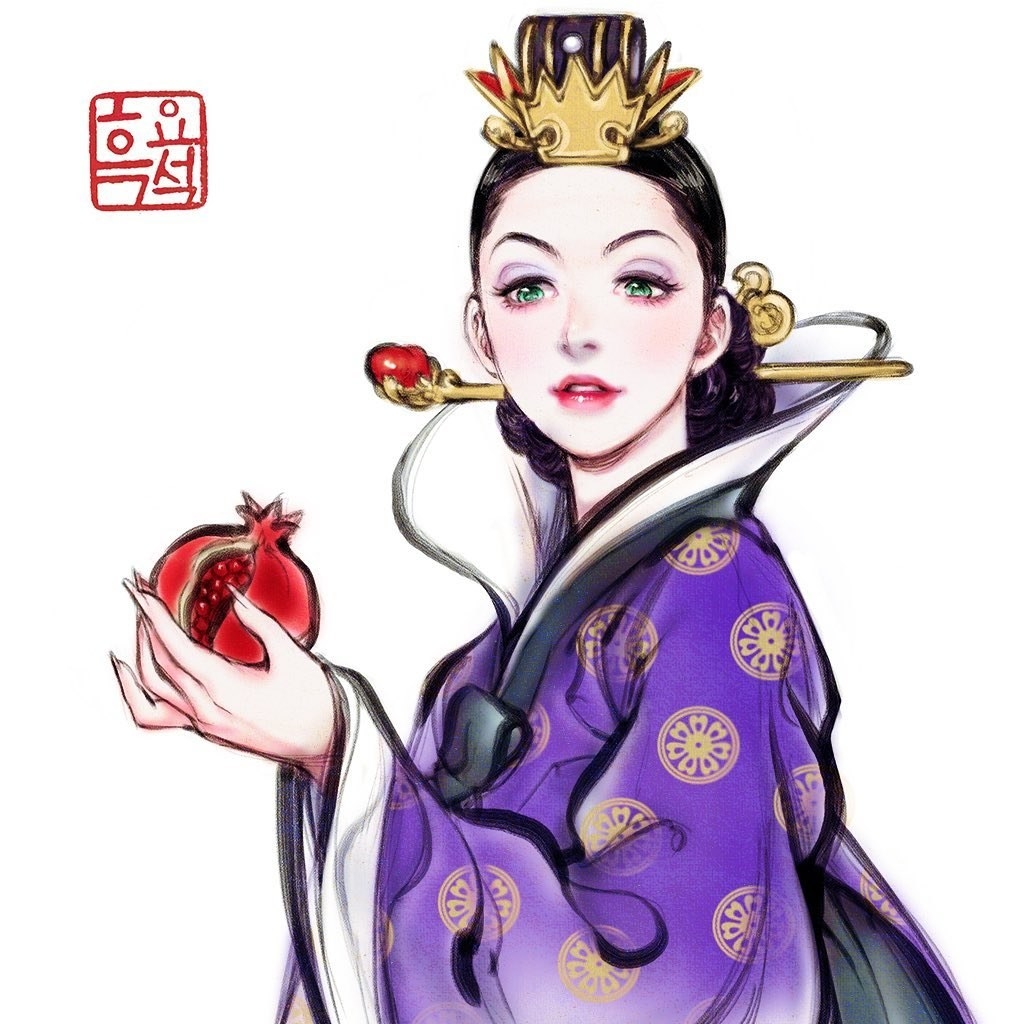 Our ice princess, Elsa, is looking stunning in a magical hanbok with delicate snowflake sleeve detail.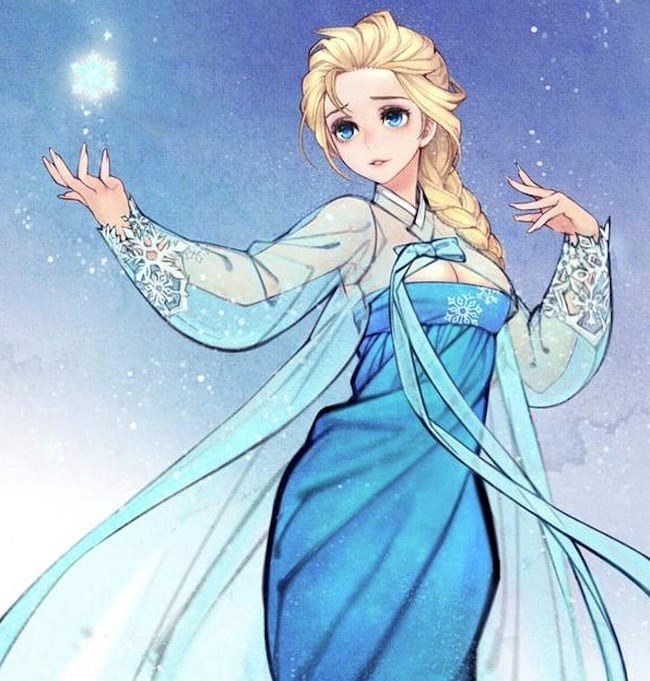 Lady Tremaine and her daughters, Anastasia and Drizella, are looking fabulously wicked.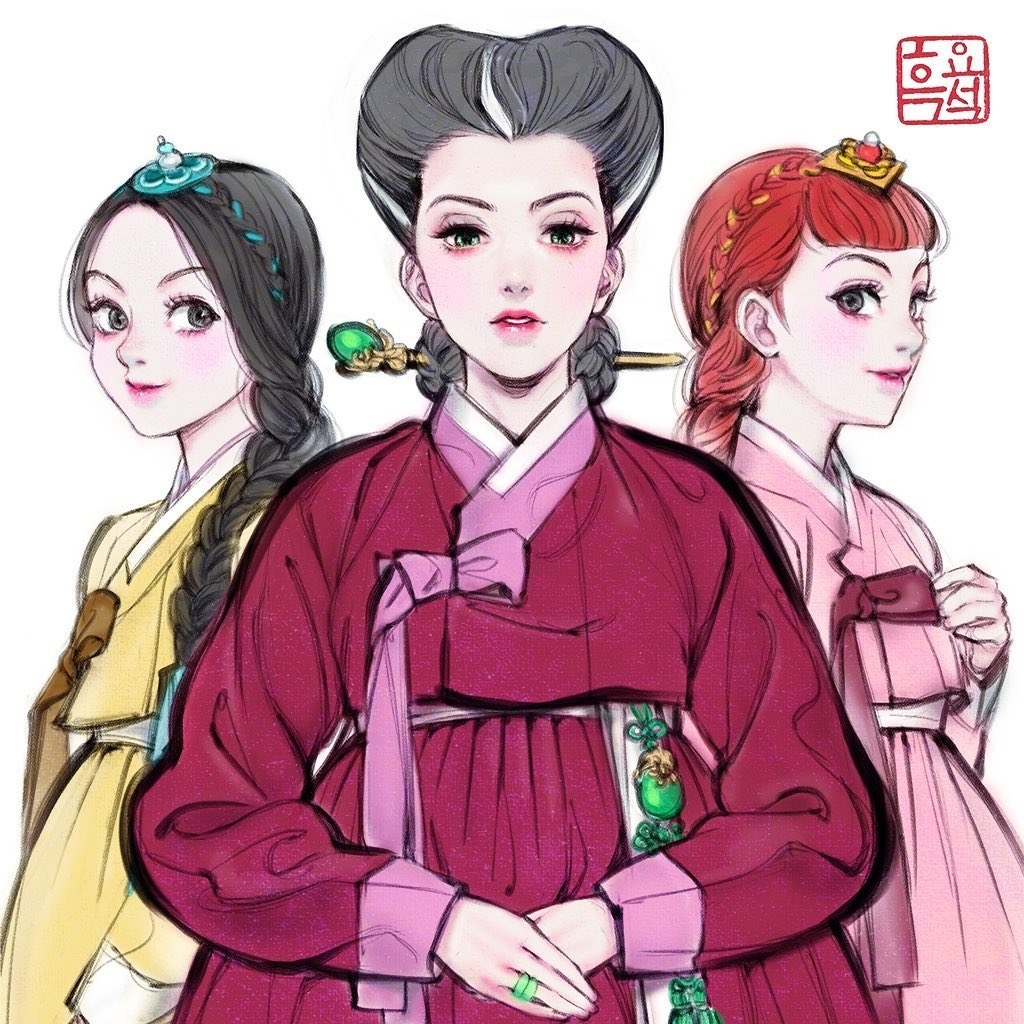 While drawing Jafar, Nayoung drew inspiration from prime ministers (Yeonguijeong) from the Joseon dynasty.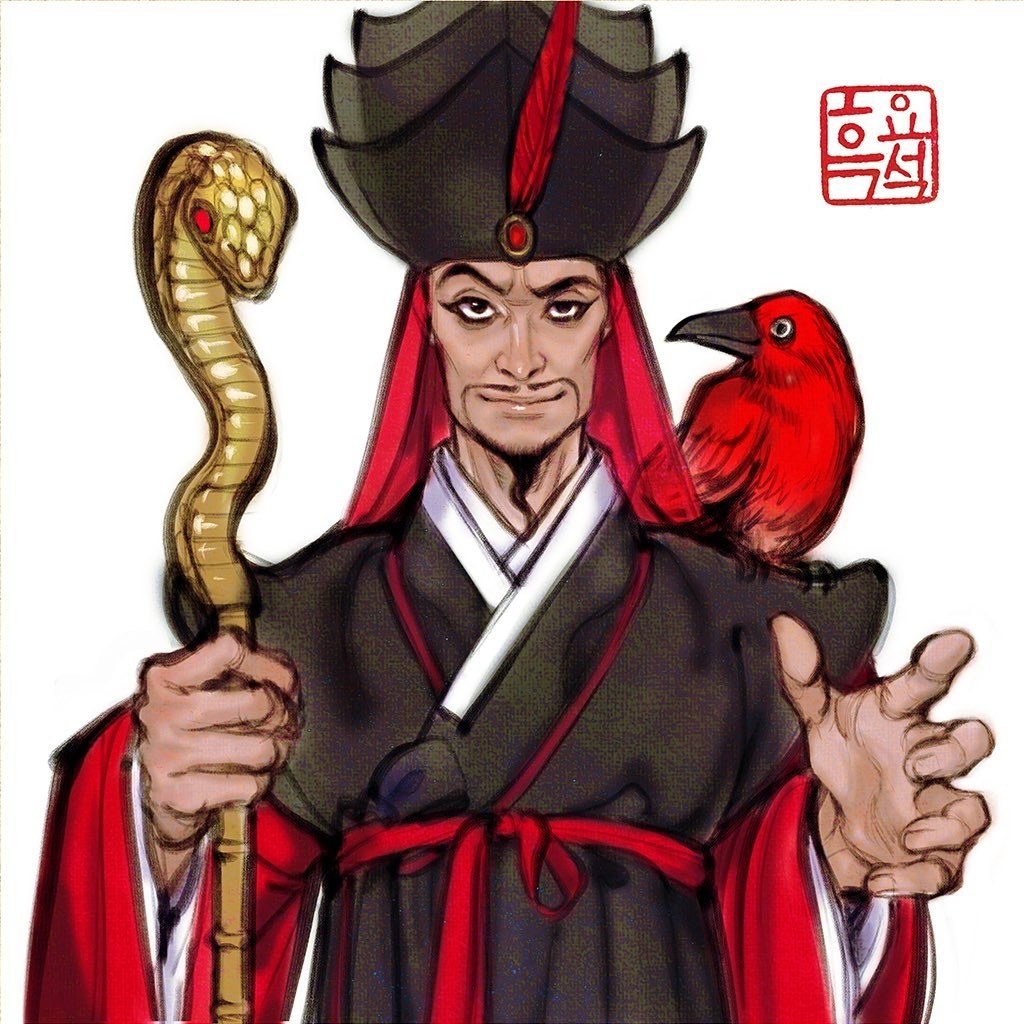 Mother Gothel is looking fabulous in her red hanbok and matching nails.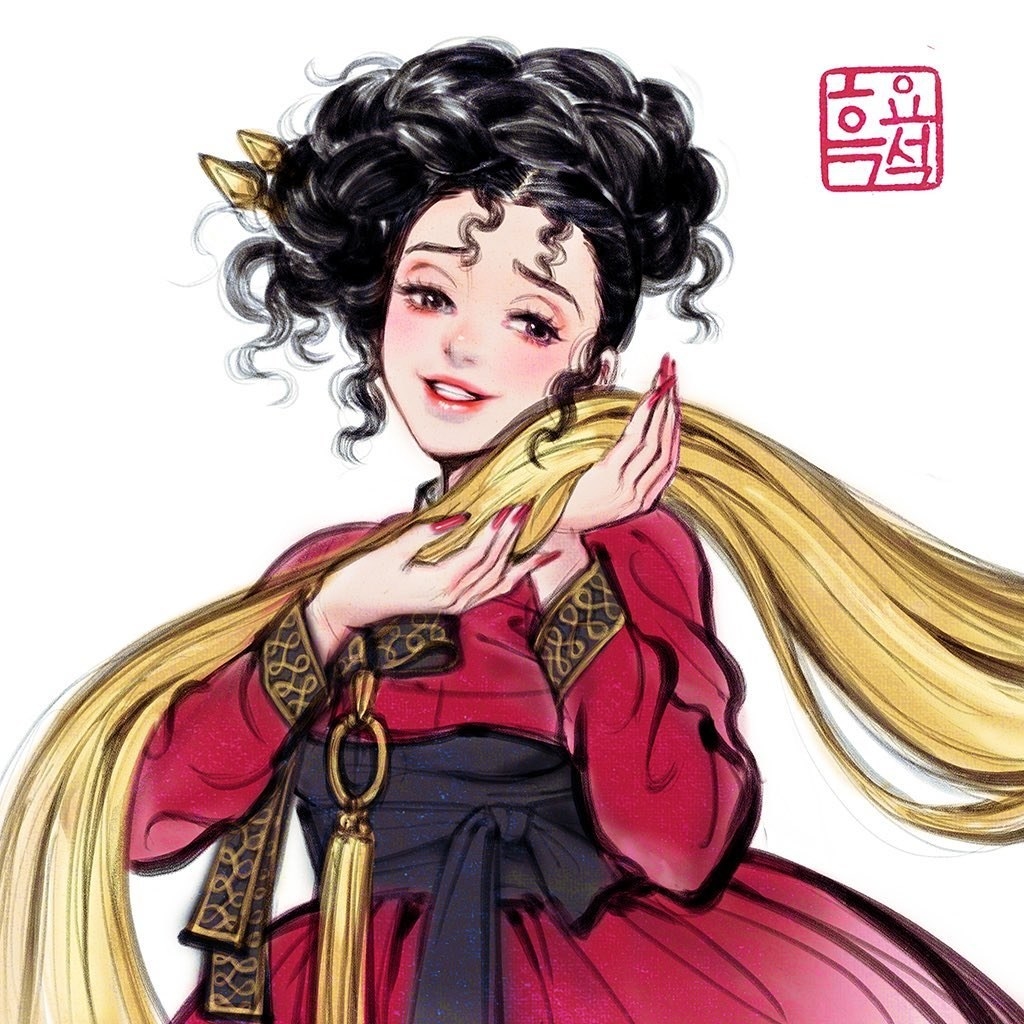 Nayoung perfectly captured the two sides of Hans from Frozen.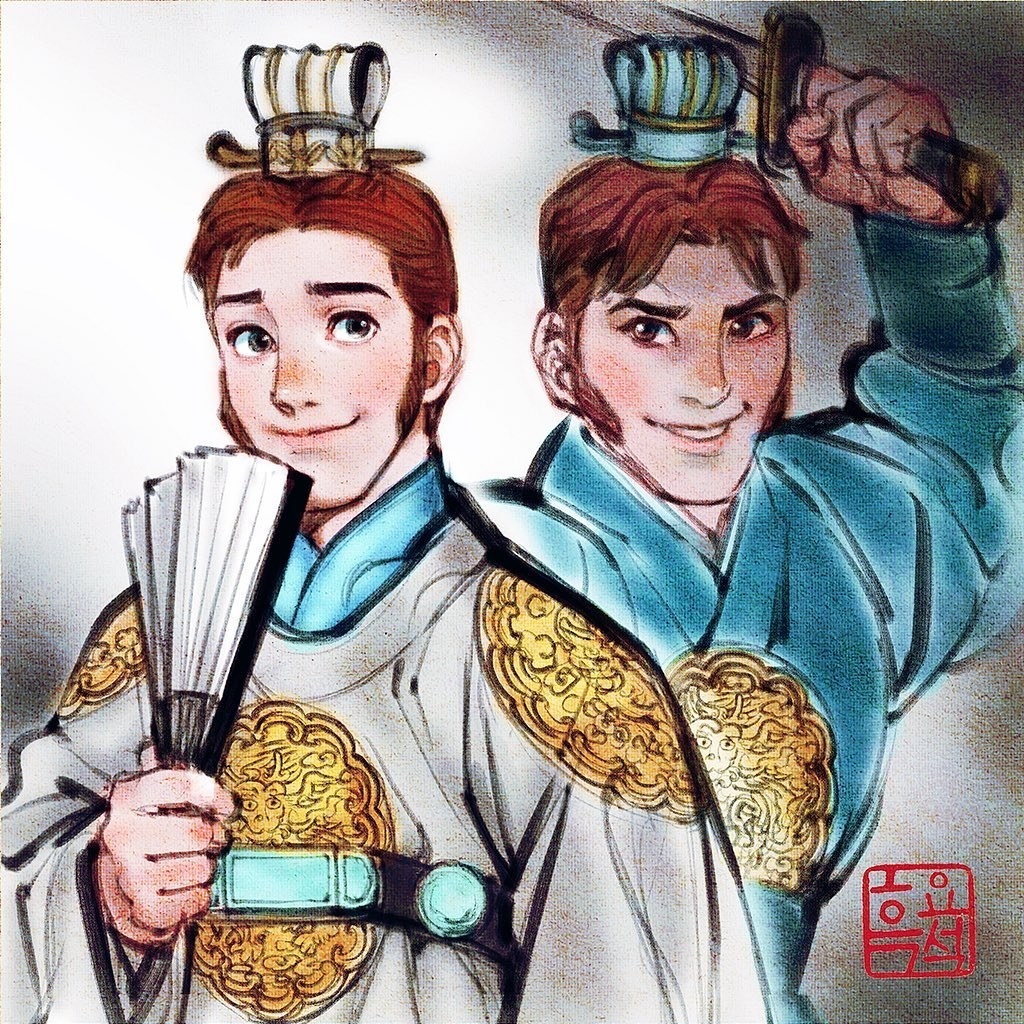 Here's the Queen of Hearts from Alice in Wonderland holding a heart-shaped fan.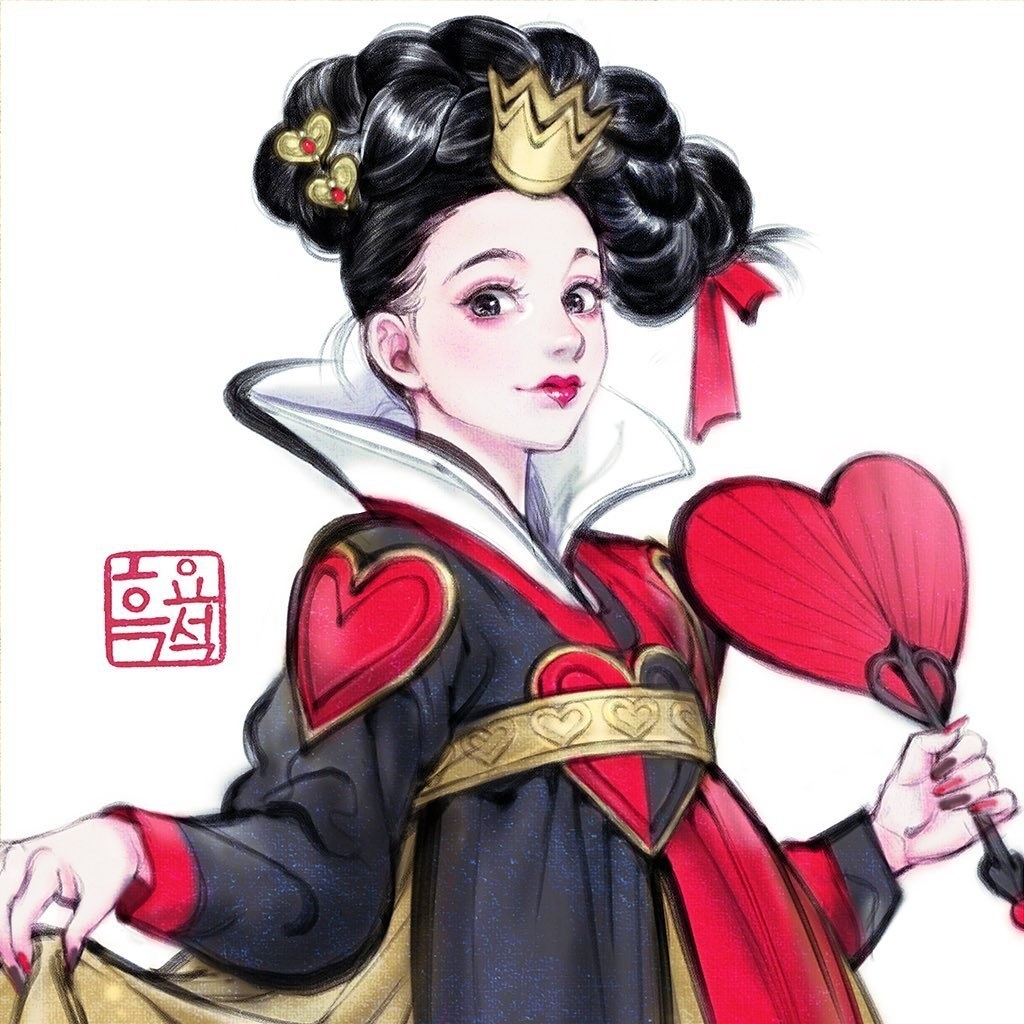 In the future, Nayoung wants to continue exploring classic fairy tales, especially ones written by Hans Christian Andersen.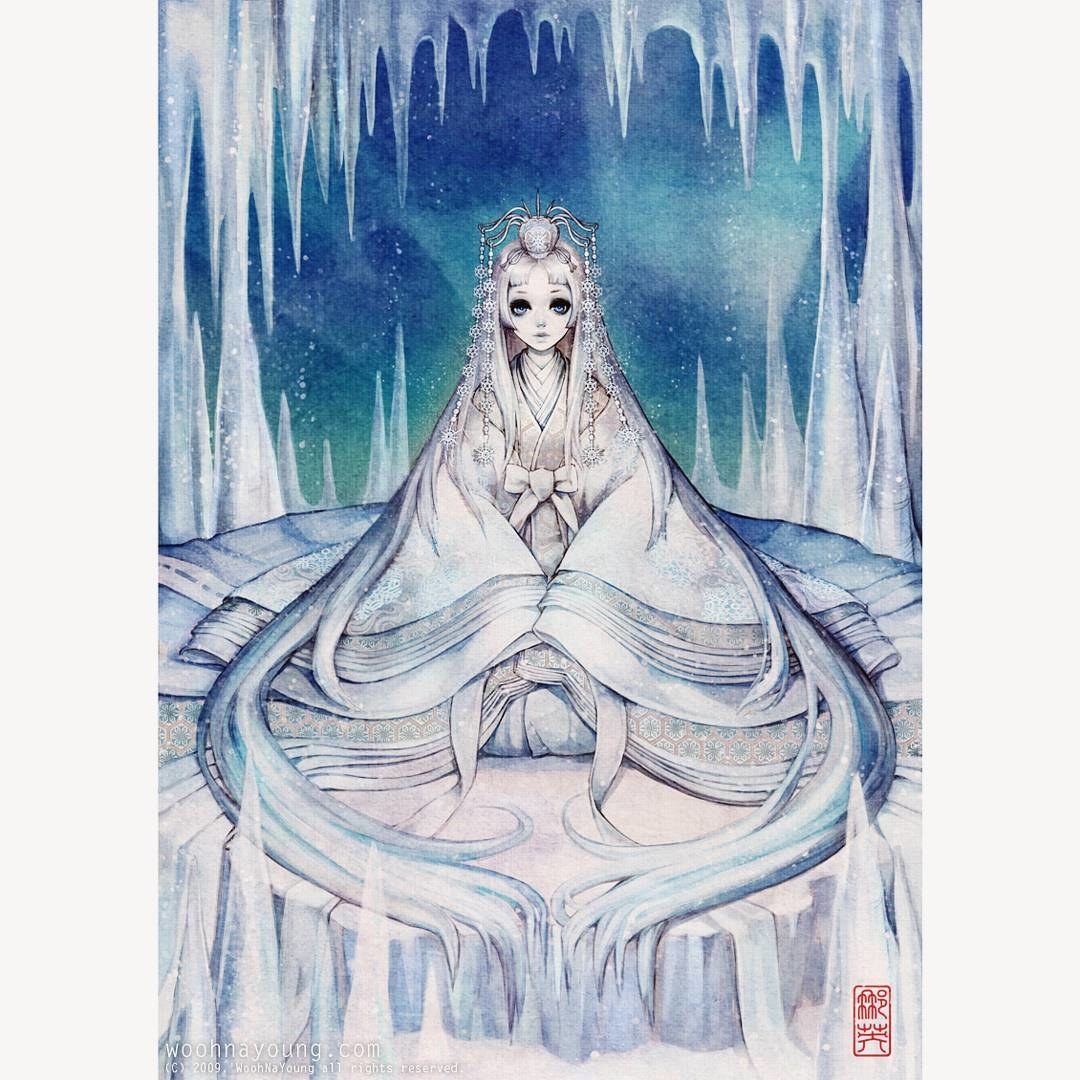 Her advice for artists looking to improve their art? Work on discovering yourself and searching for your unique style.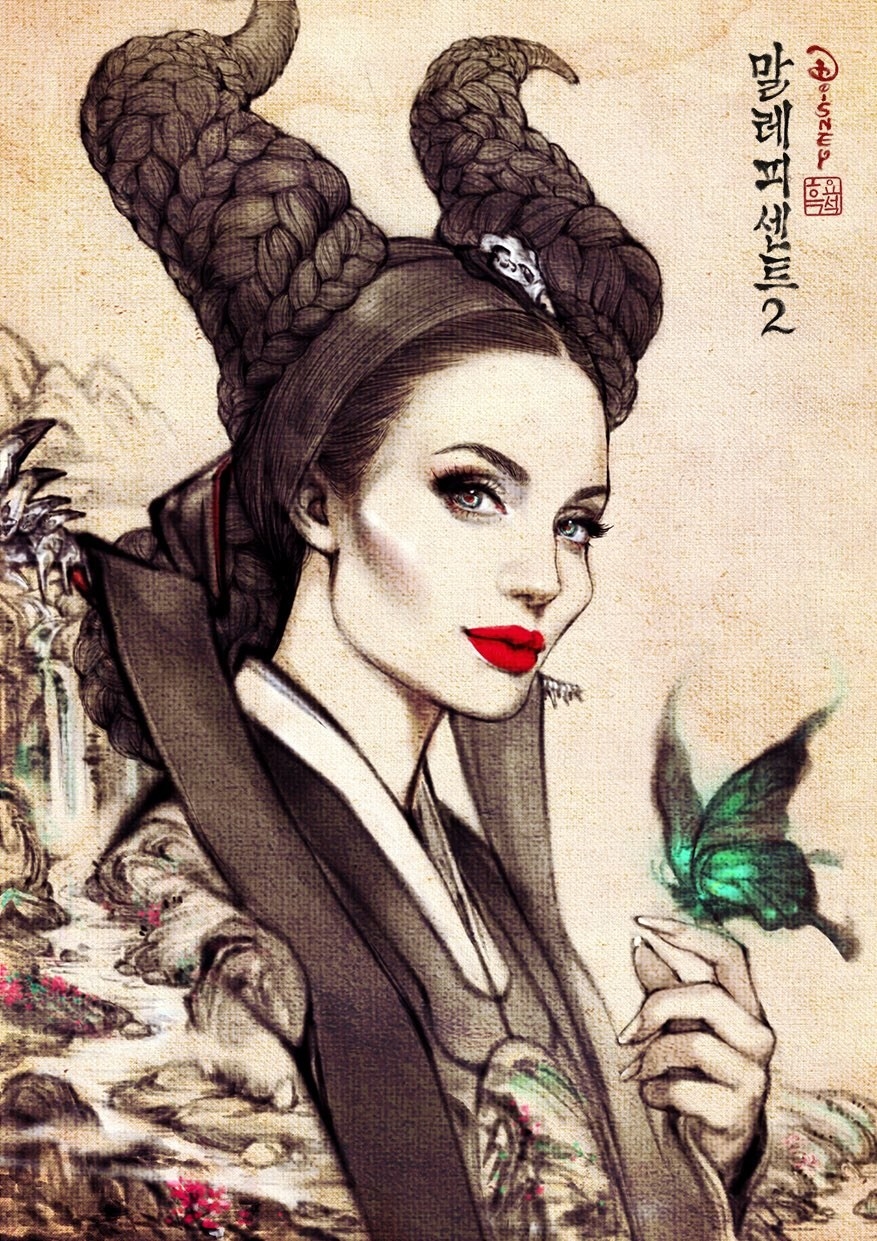 You can see more of Wooh Nayoung's work on her Instagram and official website. She also posts speed paintings on her YouTube channel!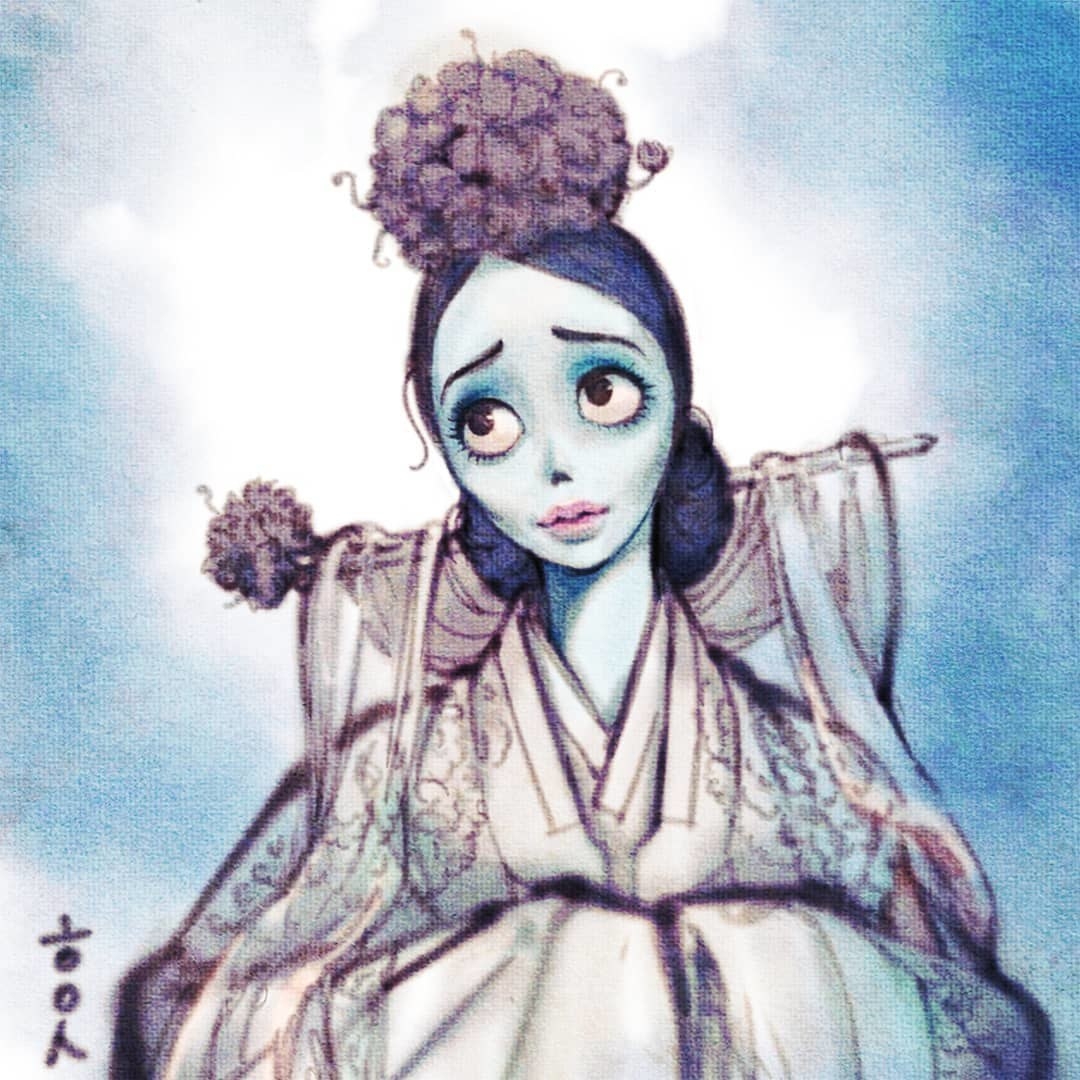 Even though May is over, you can see how we celebrated APAHM this year. Also follow A*Pop on Instagram.