Meet Jessica- The "Pet" Hippo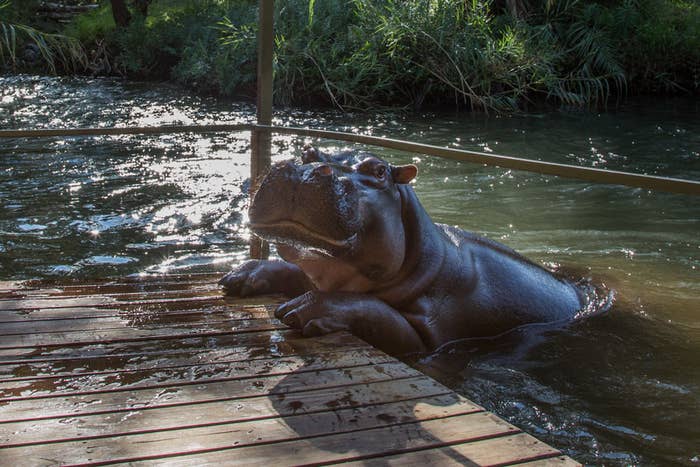 Jessica was found as a hippo calf in 2000 on the banks of the Blyde River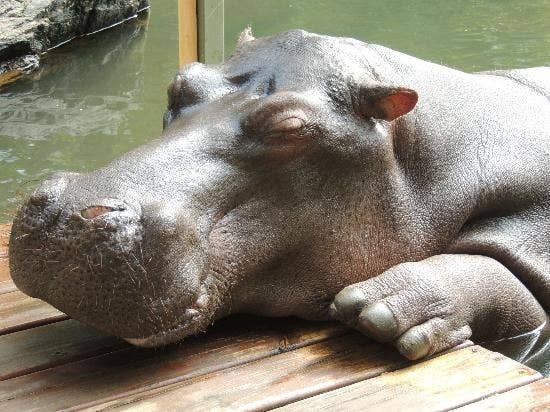 Raised by humans, Jessica thinks she is a human.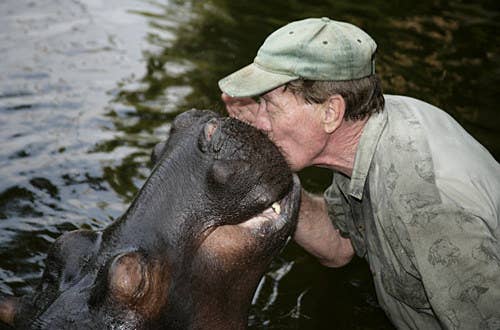 She sleeps with the dog...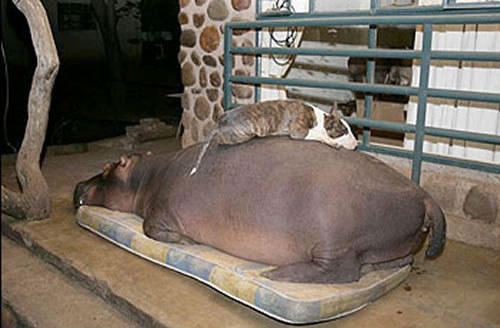 Drinks 10 litres of sweet warm coffee through a bottle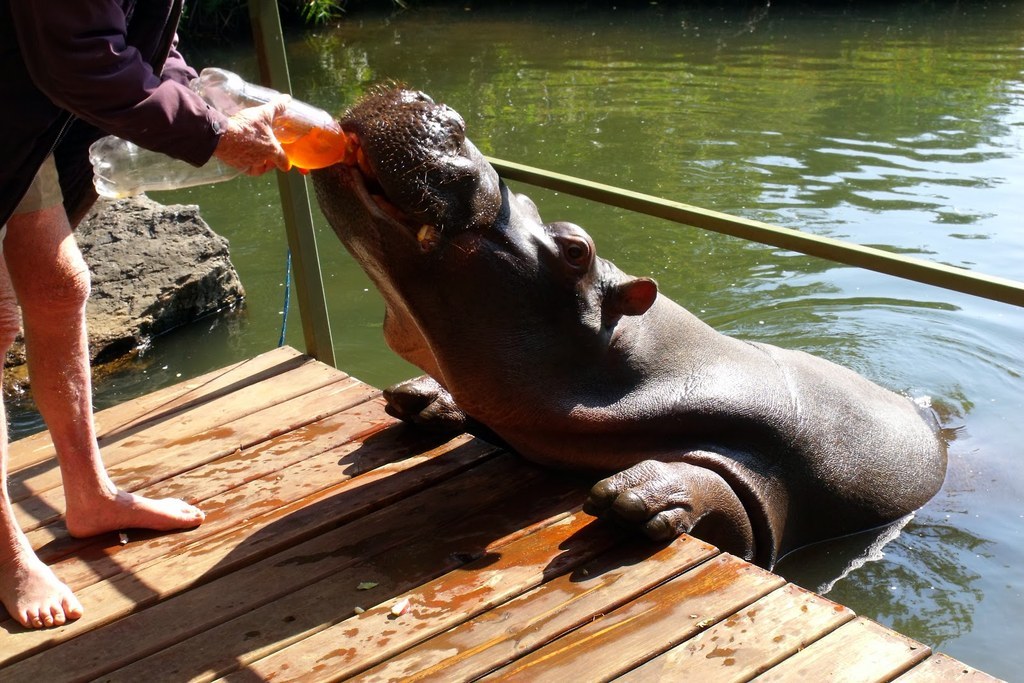 And sleeps with her favorite blanket.. Come on who wouldn't want her as a pet?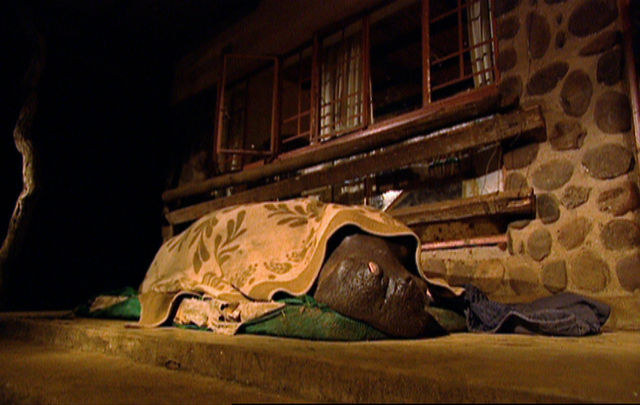 She's always allowed in the house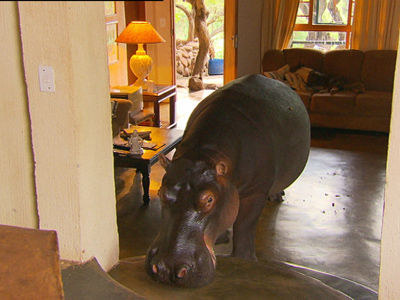 Especially when she wants a treat.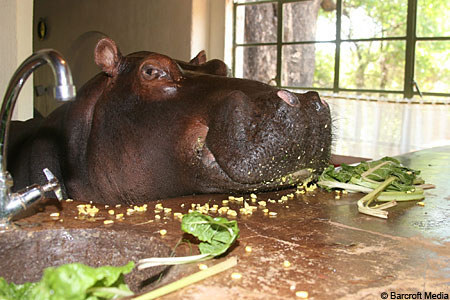 I'll take Jessica's life of daily massages, coffee, and food any day.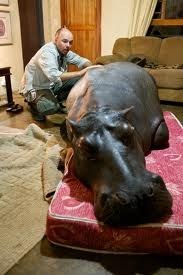 And the best part... You can visit her!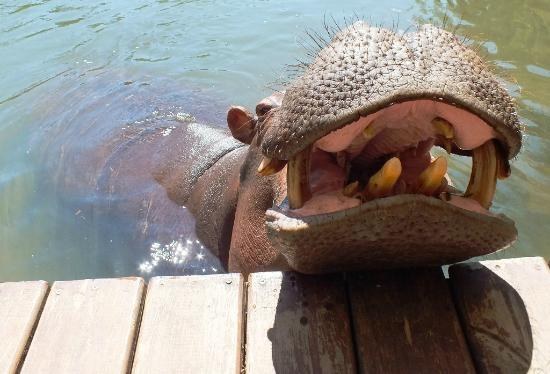 Kissing a hippo should definitely be on your bucket list.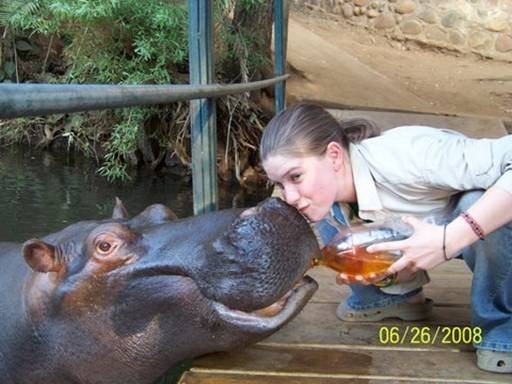 OK even the dogs like to kiss her.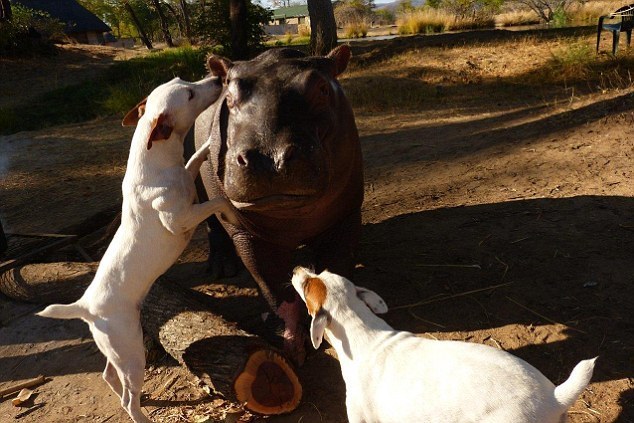 And this guy is really pushing the limits by actually getting in the water with a hippo.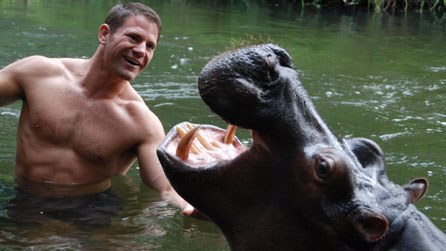 Jessica, you rock. Keep on doin your thang.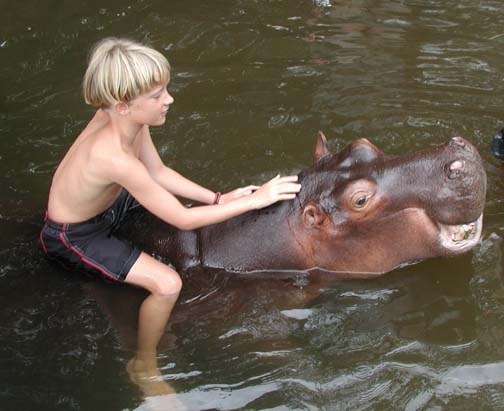 Jessica The Hippo
https://www.youtube.com/watch?v=G3NueKXS6dk
http://www.jessicahippo.com/