It came to Twitter's attention today that online retail shop River Island was selling a novelty item called "The Domestic Anti Nag Gag", which features a tiny, foam football to "gag" your (presumably) female partner with.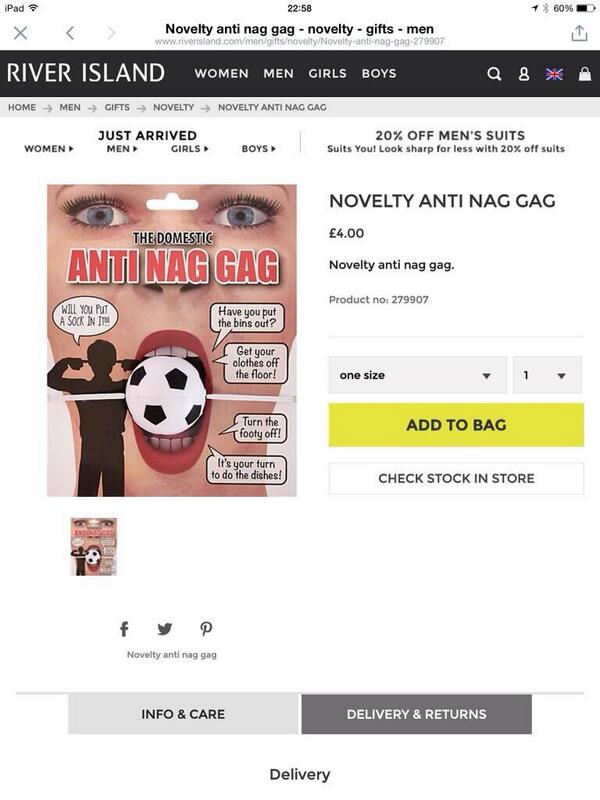 Needless to say, the majority of Twitter users were not impressed.
(Although, this being the internet, some people didn't quite see why it was so bad...)
Hours into the outrage, River Island confirmed it would no longer be stocking the item. And released a statement, saying they were sorry to hear the item upset people.
Which wasn't exactly the response many were looking for.