Ed Miliband Calls For Culture Change At The Daily Mail
Labour leader says Lord Rothermere needs to take a "long, hard look" at the "culture and practices" of the Daily Mail.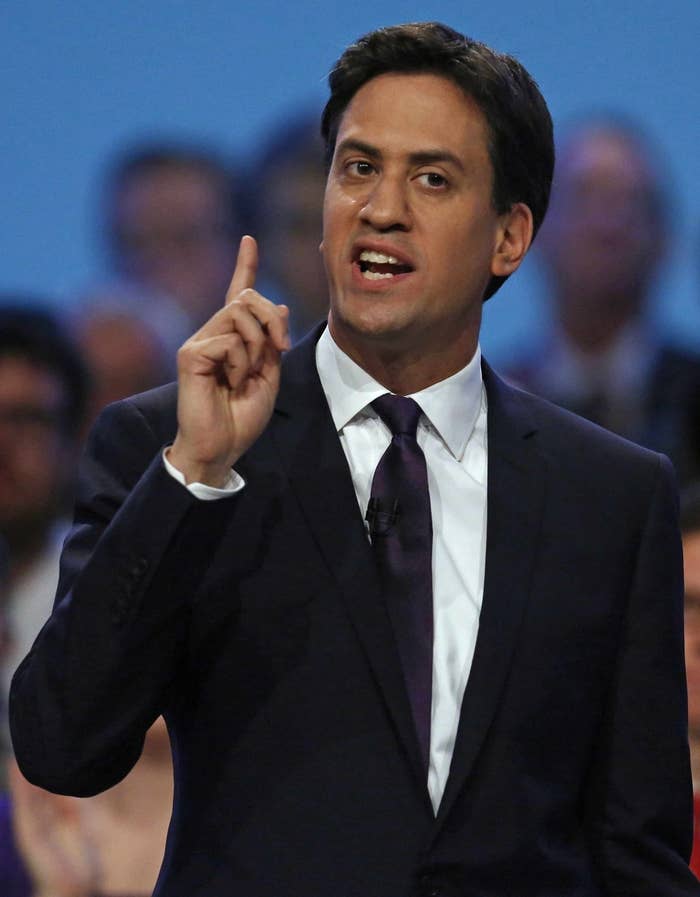 It's been an interesting week for the Miliband family and the Daily Mail. First there was the Daily Mail's attack on Ralph Miliband in which the paper claimed he "hated Britain", and then a reporter from the Mail on Sunday snuck into a private memorial for Miliband's late uncle.
The internet has been expectedly outraged, Alistair Campbell ripped into the Mail's deputy editor on Newsnight, and Mehdi Hasan summed up what many think is wrong with the paper on Question Time by calling it "immigrant bashing, women hating, Muslim smearing, NHS undermining" as well as "gay baiting".
Now, in response to the repeated offences by the Mail against his family, Miliband has called for an examination of the culture and policies of the Daily Mail and its titles, suggesting many of its readers would agree they had "overstepped the mark".
"I hope what Lord Rothermere will do is look at the wider culture and practices at the Daily Mail and Mail on Sunday because I don't think it's an isolated incident."I'm interested in other families, not in public life, who've had similar experiences."
The Mail on Sunday's editor Geordie Grieg has suspended two of his journalists and has claimed the reporter being sent to the memorial was not his decision. Both he and Lord Rothermere have apologised to Ed Miliband regarding the incident, but Mail editor Paul Dacre still stands by his paper's claims about Ralph Miliband.