David Cameron Promises The Philippines £10 Million In Aid
The Prime Minister has also announced the HMS Daring will sail to the Philippines to help those affected by Typhoon Haiyan.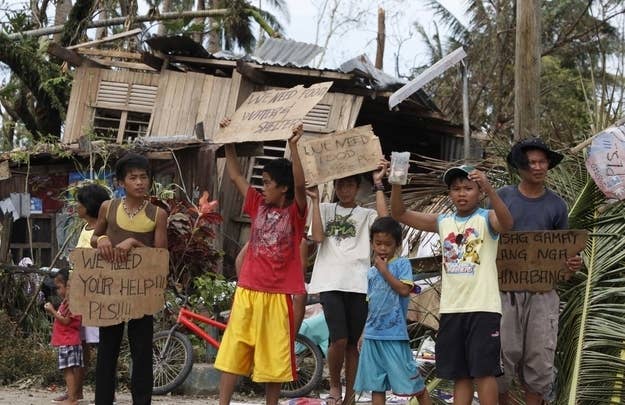 While addressing business leaders in the City of London at the Lord Mayor's Banquet, David Cameron announced that the U.K. will increase its aid of the Philippines from £6 million to £10 million, following the devastation of Typhoon Haiyan.
Cameron outlined the coalition's foreign policy commitments by saying they are "continuing to help the world", and in addition to the £10 million in aid, the HMS Daring will sail "at full speed" to the Philippines from Singapore, as well as an RAF C-17 transporter plane.
As many as 10,000 people have died in the typhoon, with an additional 500 dead and 2,000 missing in the provinces of Samar and Eastern Samar. It's estimated that 500,000 people have been affected by the storm, and charities such as Oxfam, Save The Children and the British Red Cross have all launched appeals to help.